New You Plan Blog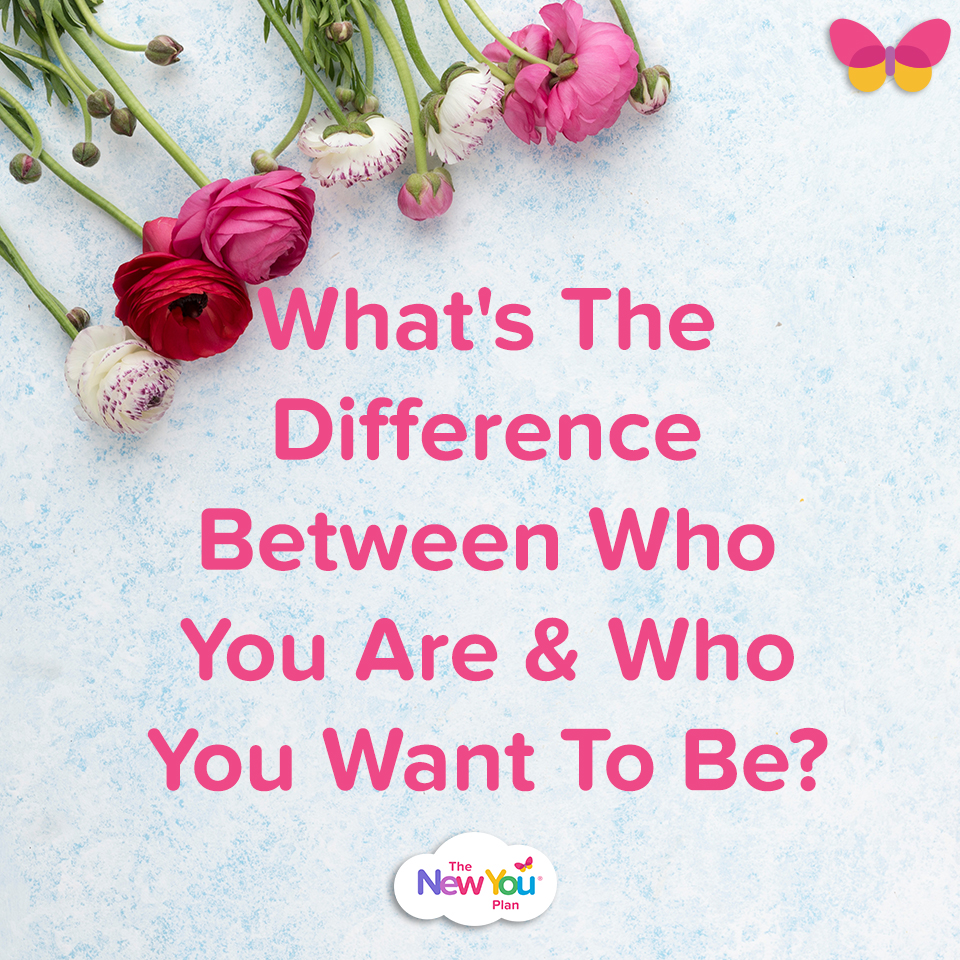 What's The Difference Between Who You Are & Who You Want To Be?

So many people want to be, do or have something more than they are.  But what is the difference between who you are and who you want to be?
The answer is WHAT YOU DO.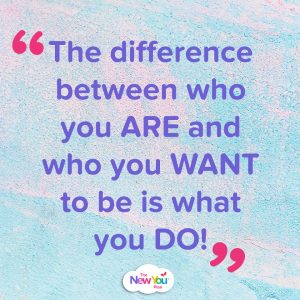 We can all be guilty of over complicating things, and getting in our own way.
It is easy to over think things, procrastinate, worry, feel guilty, be afraid of what other people will think or say, be afraid of failure, and stop ourselves from making progress. So many of us self sabotage our progress too. There is always something stopping us from moving in the direction we really want to go in…
If you really want to make progress with your new healthy living, diet, mindset and lifestyle you need to FOCUS ON THE PROCESS.  You need to focus on WHAT YOU DO.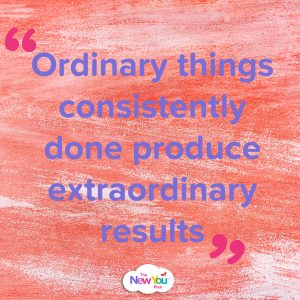 Achieving even the most extraordinary goals, is usually a very simple process. It normally boils down to doing a few simple disciplines every day, day in, day out.  That is all.
If you can FOCUS ON WHAT YOU ARE DOING everyday… forget about self doubt, excuses, fear, guilt, and all that other crap in your head that is over complicating things for yourself. Instead, just focus on the few simple disciplines that you need to change your life and make it better.
The difference between who you are today, and who you really want to be IS WHAT YOU DO.
So what do you need to start doing to put you on the right path to a new you?
And also just as important, what do you need to STOP DOING?
Answer these questions, and start today to form the simple basic habits that will help you to create the body, lifestyle, health, career, fitness, relationships etc etc etc of your dreams!
Because success really boils down to WHAT YOU DO. That is why so many people find success with TOTAL FOOD REPLACEMENT, as the process is so simple, and the results are so fast and motivating, it gives us the confidence that we can achieve our healthy target weight.
With The New You Plan Total Food Replacement, you simply take our TFR meals every day, drink plenty of water, and keep it SIMPLE. Soon your body will be in ketosis and rapid fat burning will commence!  You don't have to overthink the process, you don't need to count calories or follow any point system, or go shopping, or cook. It really is SO SIMPLE to follow, just follow the basic steps everyday and focus on what you do.
So many people put weight on after they achieve their weight loss goal, because they think that is it over… they don't need to focus on what they eat anymore.  It doesn't matter what type of diet you do, if you go back to old eating habits, you will go back to your old body.
A common thing people say when they hear someone is doing a total food replacement diet is "You will only put the weight back on when you finish" – But yet I know hundreds of people that have done a healthy eating diet and put the weight back on after too. Putting the weight back on happens when you don't focus on what you are eating.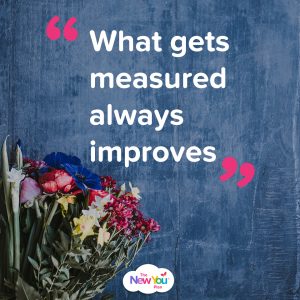 ---
Get started on the BEST TFR Plan TODAY!

Getting started is the first step in your journey to a brand New You! To help you understand fully how our plan works, our Get Started page with designed specifically for people new to the plan.
Head over to our site where you'll find tonnes of important information including how our plan works, the science behind it, loads of top tips, information on our meals, as well as real customer testimonials.
Click here to visit our Get Started page!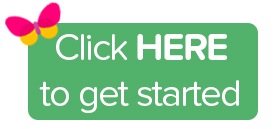 *Everyone is different, and we can't guarantee how much weight you will lose. Check out our success stories to see what our customers have lost.