Challenges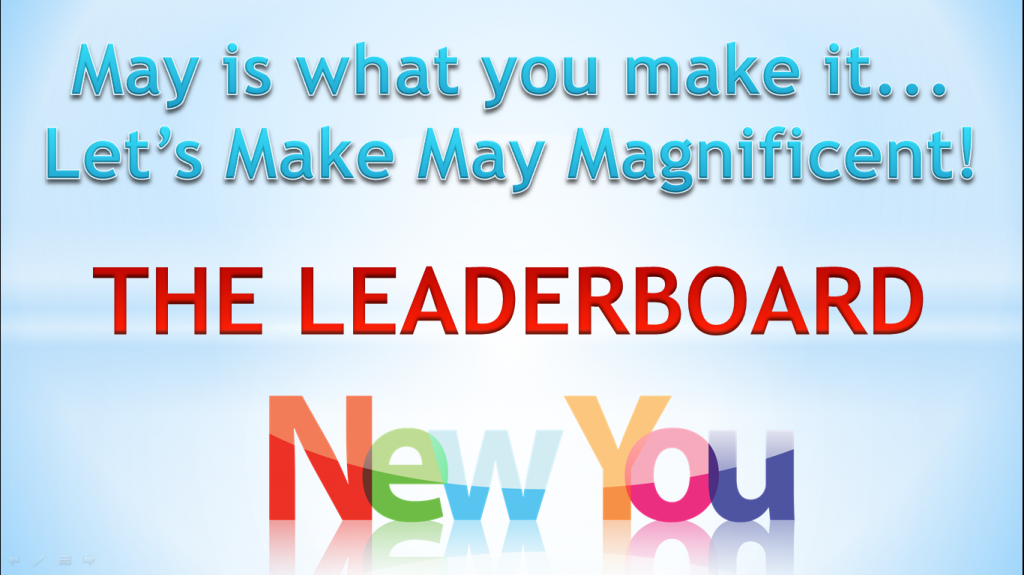 May Weight Loss Challenge Weekly Weigh In Leaderboard – CLOSED – FINAL TEAM LOSS 50 STONE 8 POUNDS!*

*Weight loss results may vary. This is not a guarantee
WAYHEY!!!
ITS MAGNIFICENT MAY AND OUR WEIGHT LOSS
CHALLENGE IS UNDER WAY!!!!!
WOOP WOOP!!!!
[highlight]PLEASE NOTE:  If your name is not on the leaderboard then please REGISTER HERE and if you need to order products for the first time READ OUR GETTING STARTED page or just call us for a friendly chat as we would love to help you get started.[/highlight]
Every day in May we are giving you a FREE MOTIVATION VIDEO! This will kick start your day and help you to achieve your goals, so you can LOOK AND FEEL GREAT this summer!! Stop putting off your dreams and feeling frustrated, take the amazing opportunity of this challenge to spur you on and drop a jean size or two this month!!  It is never too late to join the challenge, and it is never too late for you to be the person you want to be!!
So guys and dolls its time to grab those scales and watch those pesky pounds disappear!!!!
Keep an eye on our weight loss leader board and lets shrink together!!!
Remember to let us know how you are getting on and we can update our leader 
board every week!!!  
This weight loss challenge is going to be
EPIC 
!!!!
There are prizes to be won and blogs to be posted so lets get cracking and…
SMASH THOSE EXTRA POUNDS TO PIECES!!!
Remember this challenge is here to help you find The New You….
The

happier, healthy, more confident you

so feel free to leave any wee handy hits, tips and advice on our blog for your fellow challenge members…
Its all about

support, encouragement and a positive attitude!
[box type="info" size="large" style="rounded" border="full"]PLEASE NOTE! The leaderboard will be updated EVERY TUESDAY MORNING and EVERY FRIDAY MORNING![/box]
SO LETS GET THIS PARTY STARTED!!! WAHOO!!!