Challenges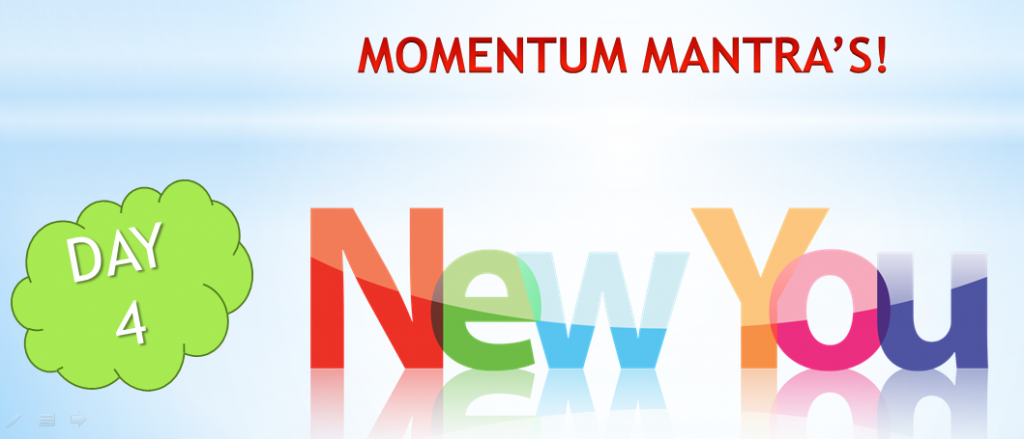 Day 4 New You Plan Weight Loss Challenge*
*Weight loss results may vary. This is not a guarantee
Hey! Woohoo! 3 days over us on the weight loss challenge, and welcome to DAY 4! And TODAY IS A PRIZE DAY!! Watch the video and read on to find out HOW YOU CAN WIN TODAY! x
Big shout out to EVERYONE is is kicking ass this month!!! Can't wait to hear any weigh in's for today, don't forget to update the LEADERBOARD as it is now LIVE!!
Today's message is called MOMENTUM MANTRA'S! I hope you like it and I hope it will be relevant and helpful for you coming into this bank holiday weekend.
Watch the video…
After you have watched the video, scroll down to the comments section and leave a comment.  I want to know what YOUR MANTRA IS!! 
[highlight]THE BEST MANTRA WILL WIN A PRIZE!  I WILL ANNOUNCE THE WINNER OF THE PRIZE IN TOMORROW'S VIDEO![/highlight]
I will be making a VIDEO for you every day this month, so even this weekend, you will get a NEW VIDEO EVERY DAY to support and inspire you to start your day with a positive mindset to move closer to your goals.
Love,
Julz
PS.  Can't wait to see what your Mantra's are and I look forward to announcing the winner tomorrow!! xx