Challenges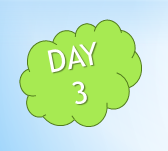 Day 3 New You Plan Weight Loss Challenge*
Woohoo!! We are on Day 3 of The New You Plan Weight Loss Challenge for May!
*Weight loss results may vary. This is not a guarantee
Congratulations on making it to Day 3 – you are on a roll now eh! 🙂
Every day is a MASSIVE ACHIEVEMENT.  Take it day at time, and soon it will become easier, and next thing you will be amazed at the progress you have made and the results you can see in your clothes and in the mirror!
Today's message is all about GOALS & CELEBRATIONS.
I hope you enjoy today's video!
Please leave a comment below to share WHAT YOUR NEXT GOAL IS AND HOW YOU ARE GOING TO CELEBRATE ACHIEVING THAT GOAL!
[highlight]AFTER YOU WATCH THIS VIDEO PLEASE STATE YOUR NEXT GOAL BELOW AND HOW YOU ARE GOING TO CELEBRATE – MAKE THE GOAL SOMETHING YOU CAN ACHIEVE IN THE NEXT 1-2 WEEKS!![/highlight]
[button link="http://7daykickstartplan.s3.amazonaws.com/worksheets/day2/02-NY7KS-minigoals.pdf" size="small" color="red"]Get your goals and rewards worksheet here.[/button]
Looking forward to seeing your comments!! 🙂
WOOHOOO!! Have a super day!! xx
Love,
Julz xx