Before & Afters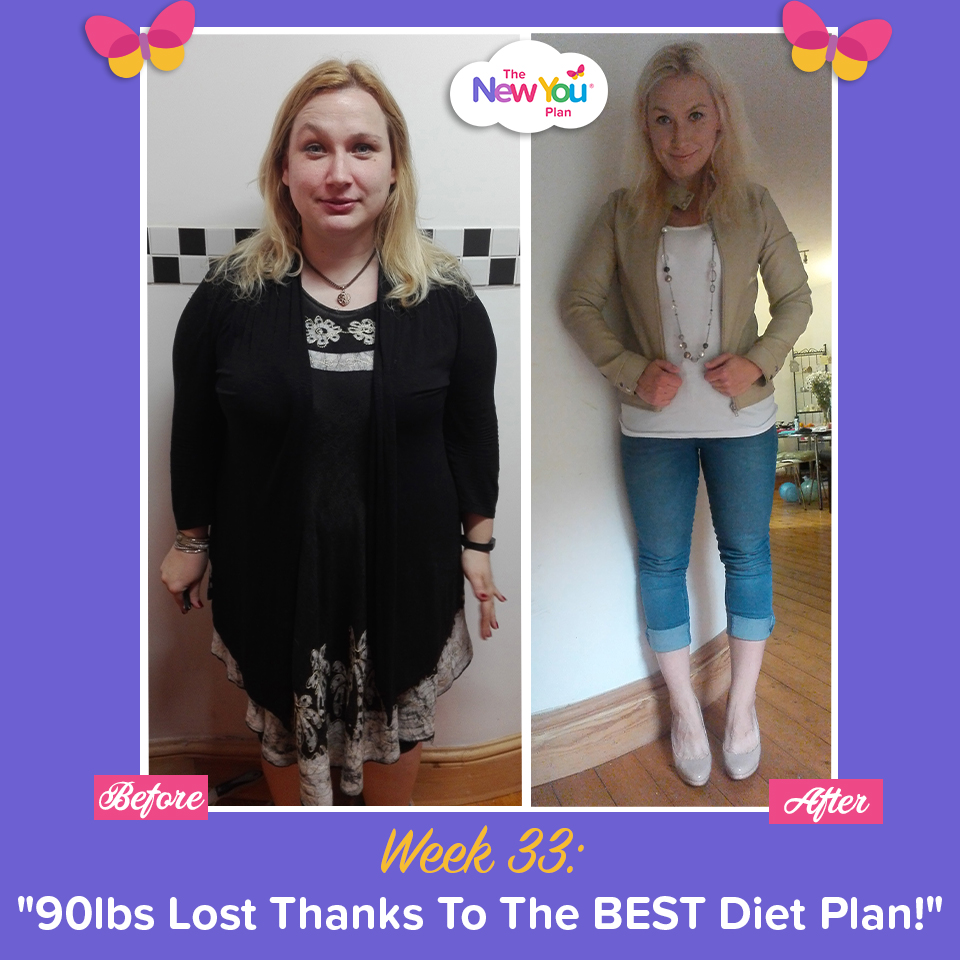 Week 33: "90lbs Lost Thanks To The Best Diet Plan!"

33 weeks into her New You Plan journey, customer Hele reveals that she's lost 90lbs with the best diet plan! Watch this week's video and get her top tips for success.
Although I didn't lose any weight this week, my spirits are high. If this had happened even 5 weeks ago, I probably would have panicked, but 90lbs later, I have total faith in this plan. Plus, although the scales haven't moved, I'm confident that I have lost inches. I'm holding off on taking my measurements until I reach my final goal (as I like surprises) but I've noticed that I'm fitting into a lot of smaller sizes this week.
My meals this week followed my usual routine. I like to delay breakfast until about 2pm and I find that as soon as I start eating, my body just wants me to continue. So I have my other 3 meals in the evening, which is a system that has worked well for me so far.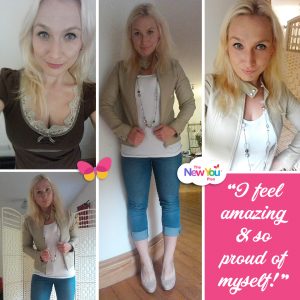 I'm so excited to be starting another week. At this stage, I'm feeling super proud of myself. I can't wait to see what the scales reveal next week. This week's big lesson is that it's okay to remain the same weight some weeks. Sometimes the scales aren't really a reflection of what's happening. And staying the same is better than putting on! So if you're shocked to see the same number, don't get disheartened. Trust this process. It works, and it's definitely the best diet plan for me.
See you next week (with a BIG result, I hope!).

_____________________________________________________________________________________
Get started with The New You Plan TODAY!

Getting started is the first step in your journey to a brand New You! To help you understand fully how our plan works, our Get Started page was designed specifically for people new to the plan.
Head over to our site where you'll find tonnes of important information. Find out how our plan works, learn the science behind it, get loads of top tips and information on our meals, as well as real customer testimonials.
Click here to visit our Get Started page!