Tips for New You Diet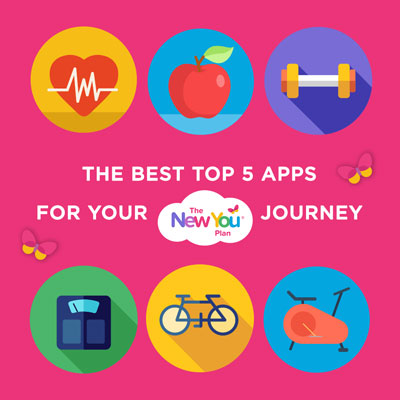 Top 5 Apps For Your New You Journey

It's a minefield where health and fitness apps are concerned. There's so many different ones that it can be hard to know where to start. Some track your weight loss, while others tell you when to drink your water. And some even monitor your food intake. So to help you decide which ones to choose, we've put together our tried and tested top 5 apps for your New You journey!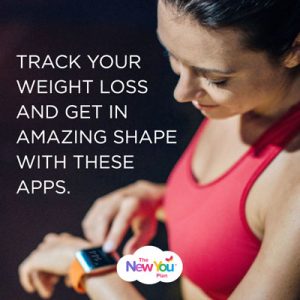 When it came to narrowing down all the apps in the world, our top 5 apps are those which we believe will work well with The New You Plan to help keep you on track and motivated.
These top 5 apps are free for both Android and iPhone, unless you upgrade to the pro version, as monthly or one-off charges may apply.
1. My Fitness Pal
My Fitness Pal is probably one of the most popular apps there is. It was one of the original fitness apps so it has evolved over the years (for the better), allowing you to log your New You packs. There are over 6 million foods in their database including global items and restaurants. Plus, there's a helpful bar code scanner which allows you to log foods. This is definitely useful when you are on re-feed or maintaining. And the nutrient tracker and water tracking options are useful too. The app is easy to use and will definitely help you reach your weight loss goals. It really does cover every aspect of health and fitness that you could wish for.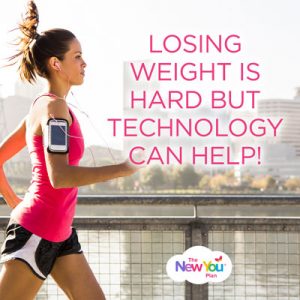 2. Monitor Your Weight
Monitor Your Weight is an award-winning weight loss tracker and was designed mainly as a tool to help motivate someone following a diet and/or exercise programme to reach their desired target weight within a certain length of time. You simply enter your weight on a regular basis and monitor your progress. And you can also add in your friends and family and monitor their progress too. This clever little app will calculate your ideal weight based on your age, height, gender and body frame. You can easily track your overall progress and share your results. It's simple to use, no nonsense and has the ability to track a lot of information.
 3. Fitbit
The Fitbit app is designed to work with Fitbit activity trackers and smart scales. You can track your daily step goals and progress over time for distance and calories burned. It has the ability to use GPS to track your runs, walks, yoga classes and workouts to help keep you on track. Log your food and water intake to see how many calories you consume and check that you are keeping up with your water intake. It's a powerful motivational app when it comes to competing in challenges with fellow Fitbit users. You can set personal or group challenges, plus monitor your heart rate as well. Development over the last few years, makes this an easy and highly motivating app to use.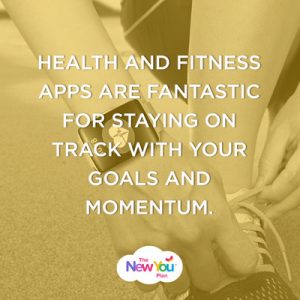 4. iPhone Health App
The iPhone Health app has been redesigned to make it easier to learn about your health and start reaching your goals. It consolidates health data from iPhone, Apple Watch and third-party apps you already use, so you can view all your progress in one convenient place. There are four distinct categories: Activity, Sleep, Mindfulness and Nutrition. The iPhone Health app makes it easy to keep tabs on a wide array of data – from measurements of your blood pressure and blood glucose to records for your weight and reproductive health. It's praised for its excellent graphics and ease of use.
5. Water Reminder 
There are so many apps out there for monitoring your water intake but we rather liked this one. Not only can you log your water, but your coffee, green tea and other drinks too. It's simple and easy to use, with clear graphics. Water Reminder will show your drink intake in the form of a graph which enables you to analyse your drinking habits. There is an alarm that you can set for various intervals throughout the day – either as a sound or vibration to remind you to sip, sip, sip.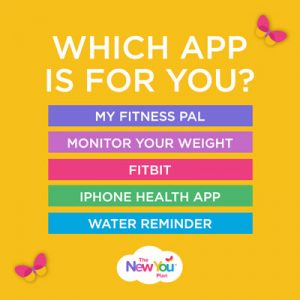 So now that you're armed with our top 5 apps, we definitely recommend downloading one or more of these to find you fave to keep you motivated, inspired and on track to your New You! 
_____________________________________________________________________________________
Start Your TFR Journey Today!

The first step in your journey to a brand new you begins with getting started! So that you can fully understand how our plan works, our Get Started page was designed specifically for people new to the plan.
Head over to our site where you'll find tonnes of important information including how our plan works, the science behind it, loads of top tips, information on our meals, as well as real customer testimonials.
You can visit our Get Started page by clicking here.