Before & Afters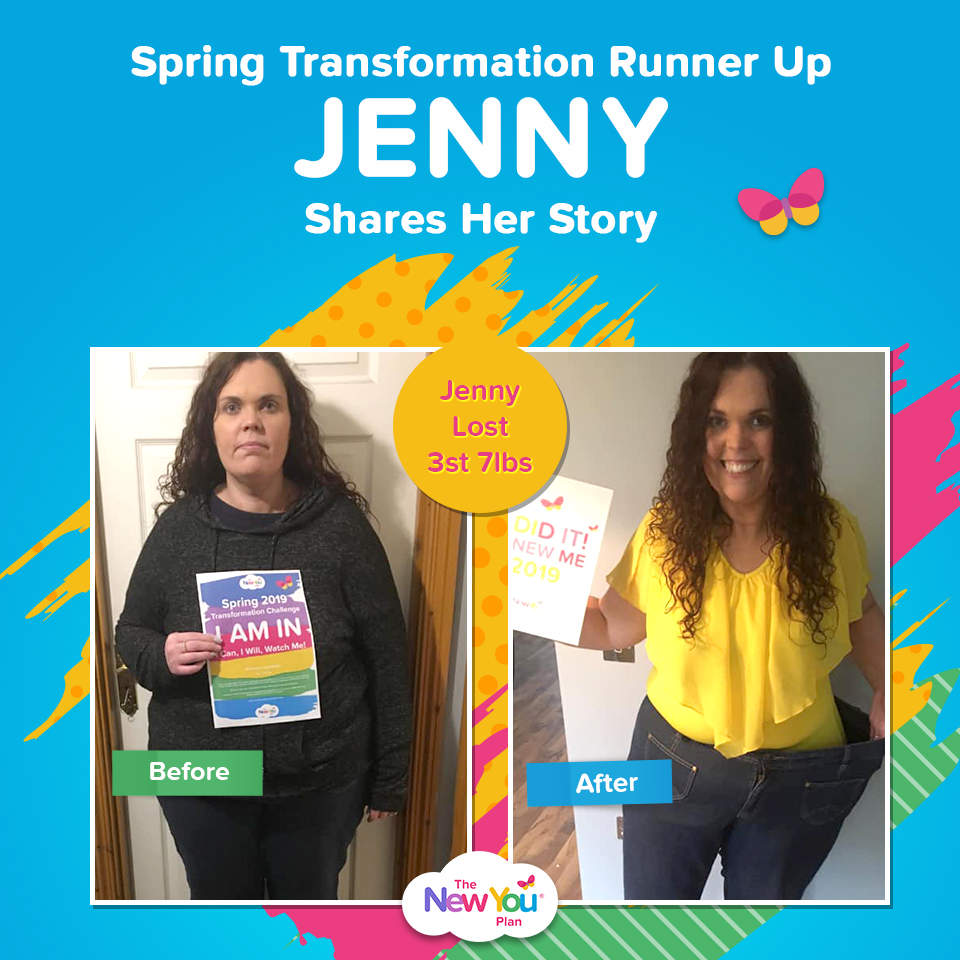 Spring Transformation Runner Up Jenny Shares Her Story
After being named Runner Up in our Spring Transformation Challenge, and bagging herself £100 New You Plan points, as well as losing 3st 7lbs, customer Jenny shares how she is well on her way to smashing her weight loss goal ahead of her wedding day.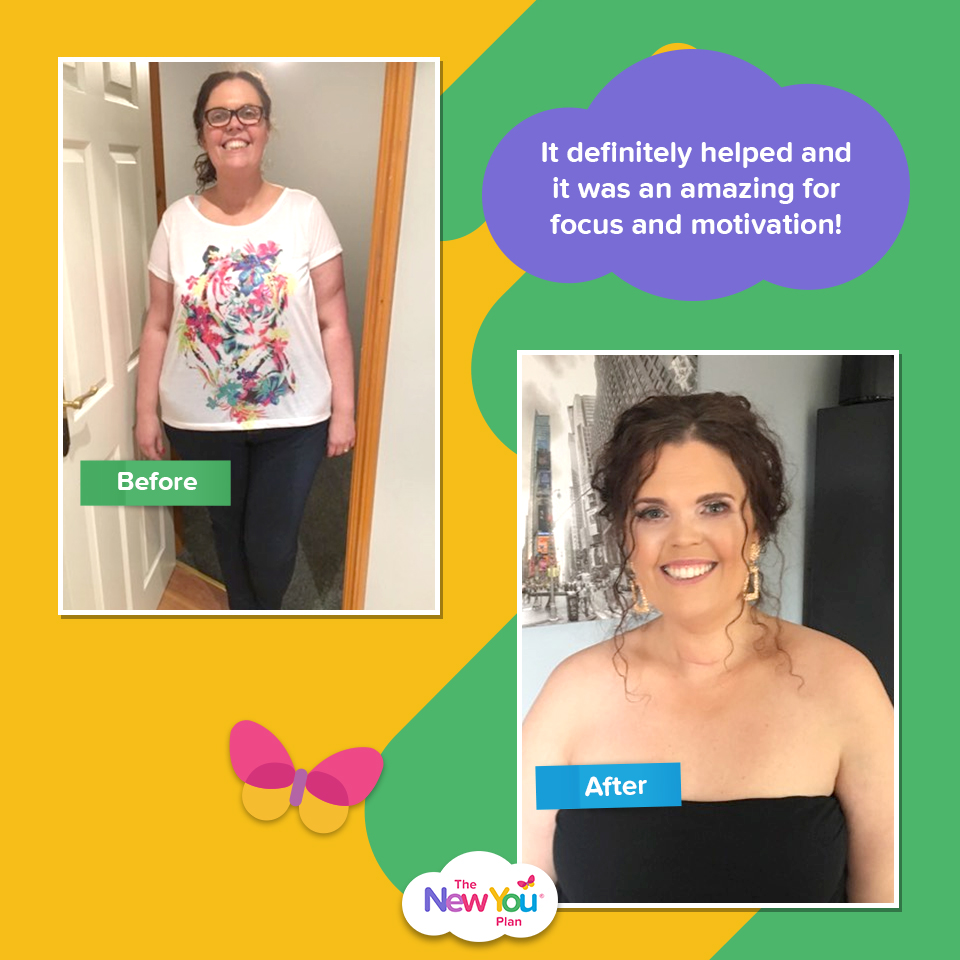 Jenny, why did you decide to take part in the Spring Transformation Challenge?
It was such a great focus because I was up and down and using my health worries as an excuse to eat – it definitely helped and it was an amazing for focus and motivation!! Being named runner up was amazing and it's given me the motivation I need to get to my goal.
What's the biggest lesson you've learned since taking part in the Spring Transformation Challenge?
I can do it!!! Not a sob story but I had done "everything right" the previous year and just never saw results, got demotivated, binged and gained. I now see my lack of progress was due to my thyroid issues. But also the binging was me using my lifelong crutch, food. I've learned/remembered how nice it is to feel proud of myself again as I'd been in a really low place for a long time because of my weight.
Describe how you felt before you started the plan?
Excited and daunted! I really wanted the plan to work for me.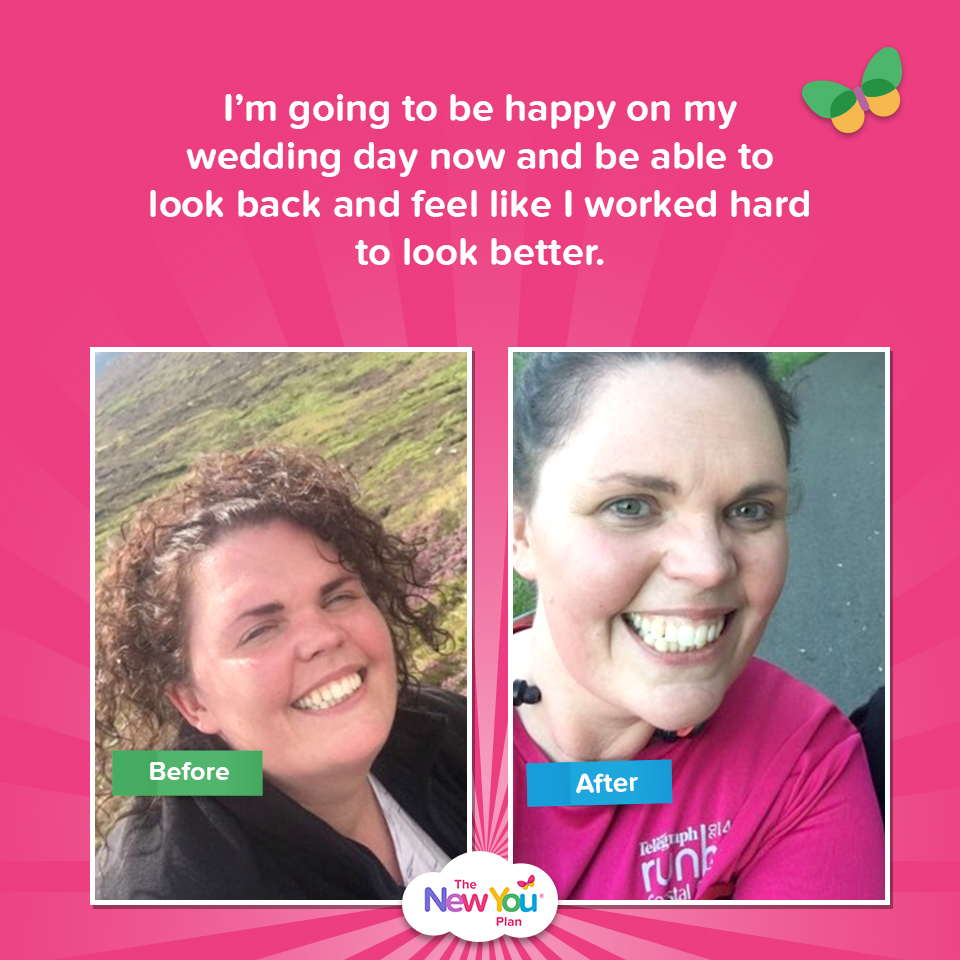 How has the plan changed your life?
Well when I upload the pics of me at 20st 7lbs trying to put my wedding dress on you will get a visual of how it's changed my life!! Honestly it would barely go over my head!! I'm going to be happy on my wedding day now and be able to look back and feel like I worked hard to look better.
What was your biggest motivator in staying on track?
The wedding and my health. I not only want to look amazing on my wedding day but know that my health is better too.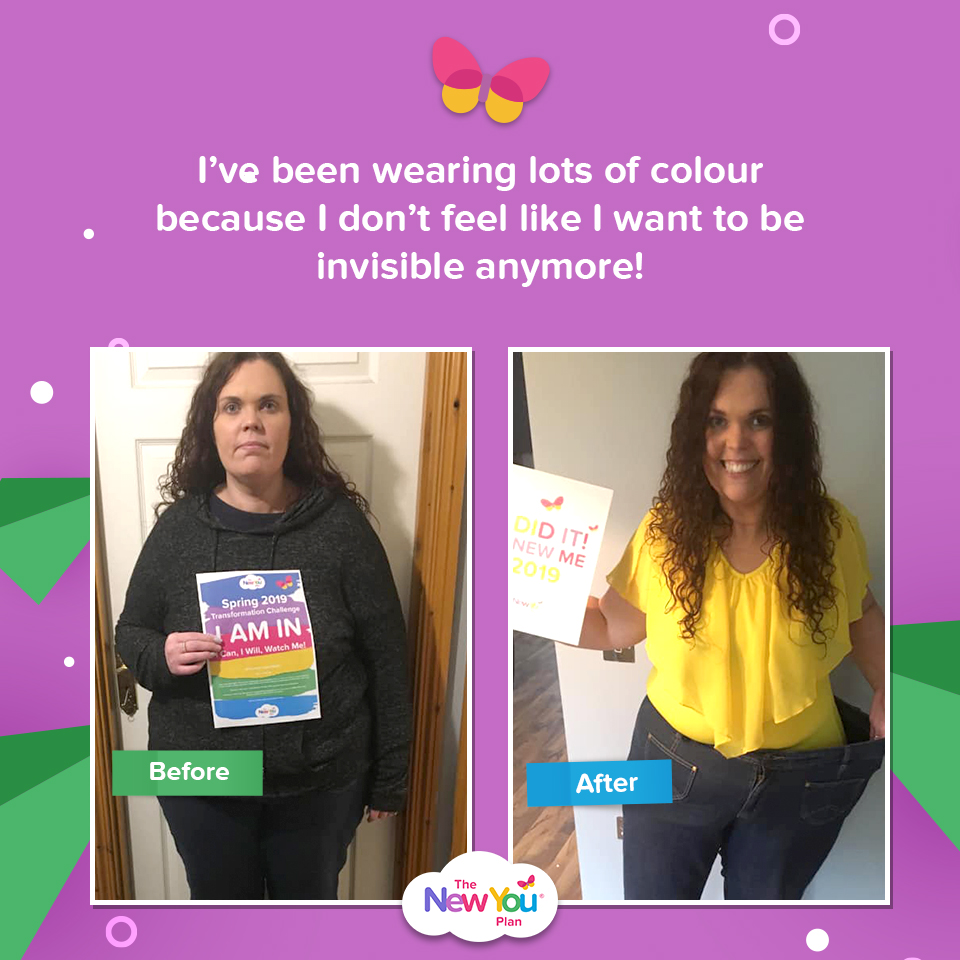 What's your biggest non-scale victory?
That yellow top!!! I've been wearing lots of colour because I don't feel like I want to be invisible anymore!!
Since losing weight, what is your happiest memory / proudest moment?
Getting back into jeans that I haven't been in since 2017 and would barely go past my thighs at my biggest.
What is the nicest compliment you've received since losing weight.
That I'm more like me again. It's devastating how much I lose of myself when I gain weight – shy, dark clothes, lazy, sad, anti-social, feeling sorry for myself. That's all falling away now too.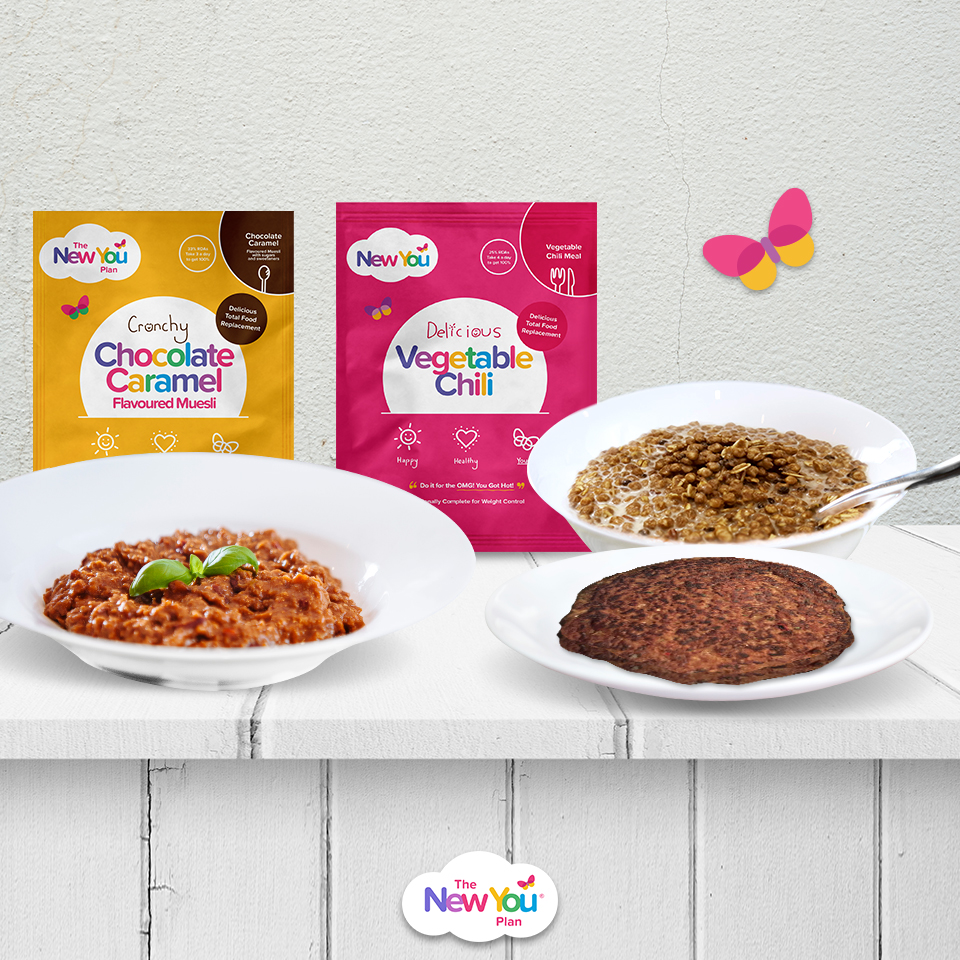 What are your favourite New You meals and snacks?
The Muesli!!! Game changer! I have it for breakfast and lunch every single day and I adore it!! Also love the Burgers and the Sweet and Sour Noodles. The selection of food is brilliant! I did a VLCD 10 years ago and this is a walk in the park compared to what I was living on before!! Even just getting to chew at every meal is amazing!!!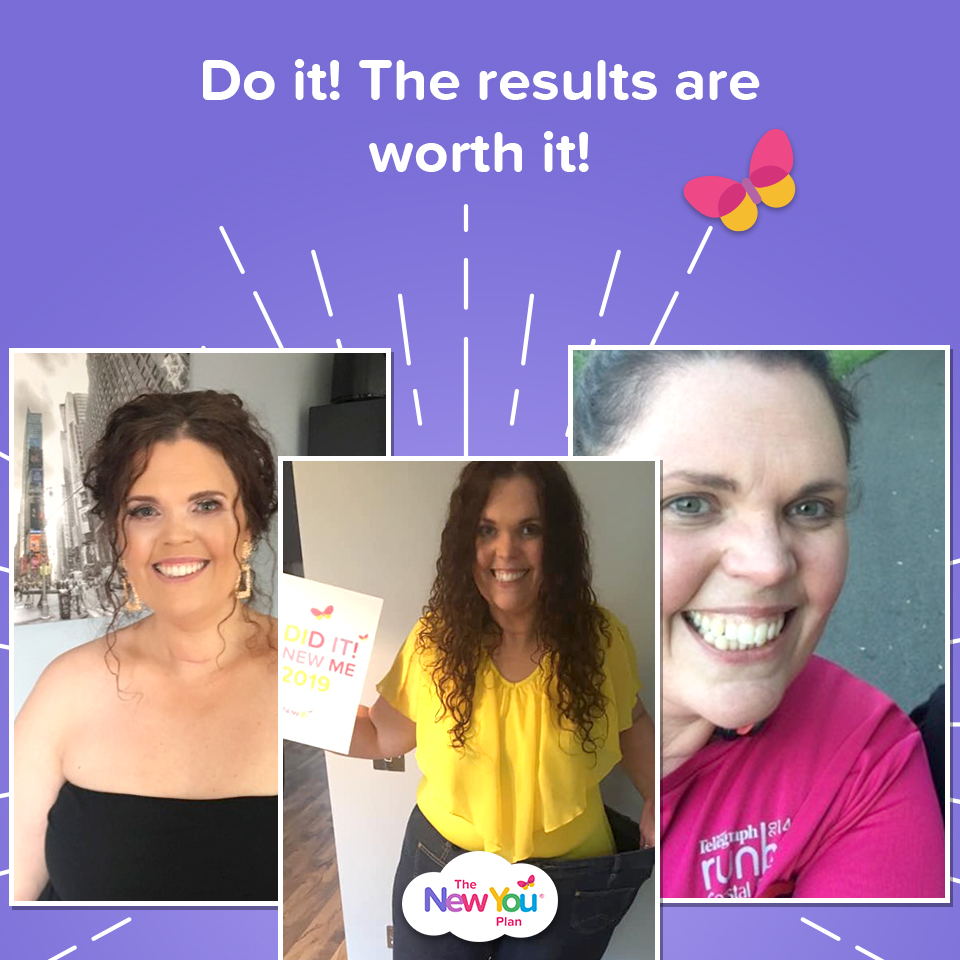 What advice would you offer anyone thinking of starting the plan?
Do it!!! It's tough but the results are so worth it. The pack are lovely – the support is out of this world with the Secret Slimmers group on Facebook. Last but not least the customer service at The New You is second to none. It's genuinely the best customer service I've ever had. The information you guys are able to provide is fantastic but over and above that, I feel like you all actually care and celebrate success with all of us which is just amazing!
---
Are you ready to get started on a really, really, really easy diet plan?

Getting started is the first step in your journey to a brand New You! To help you understand fully how our plan works, our Get Started page with designed specifically for people new to the plan.
Head over to our site where you'll find tonnes of important information including how our plan works, the science behind it, loads of top tips, information on our meals, as well as real customer testimonials.
Click here to visit our Get Started page!