Challenges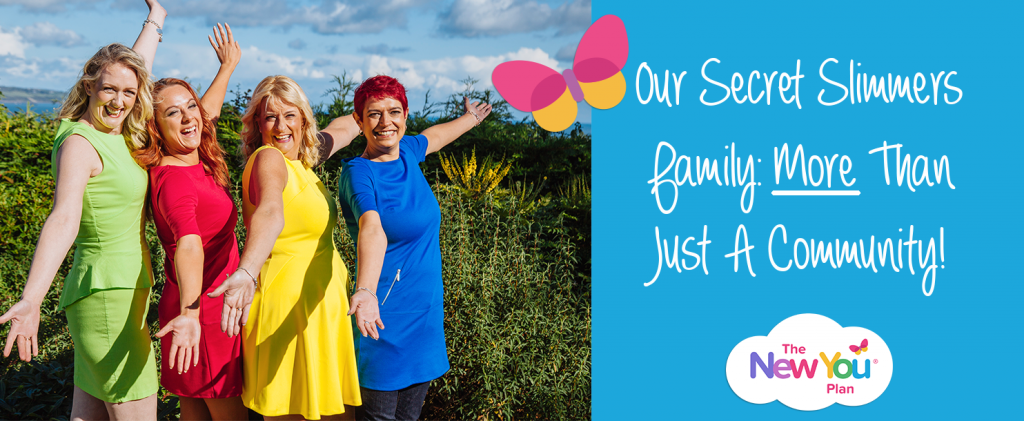 Our Secret Slimmers Family: We're More Than Just A Community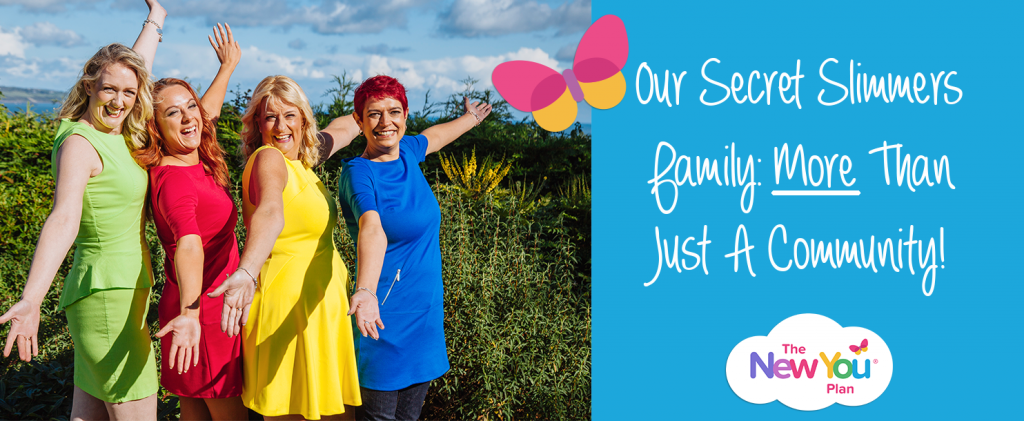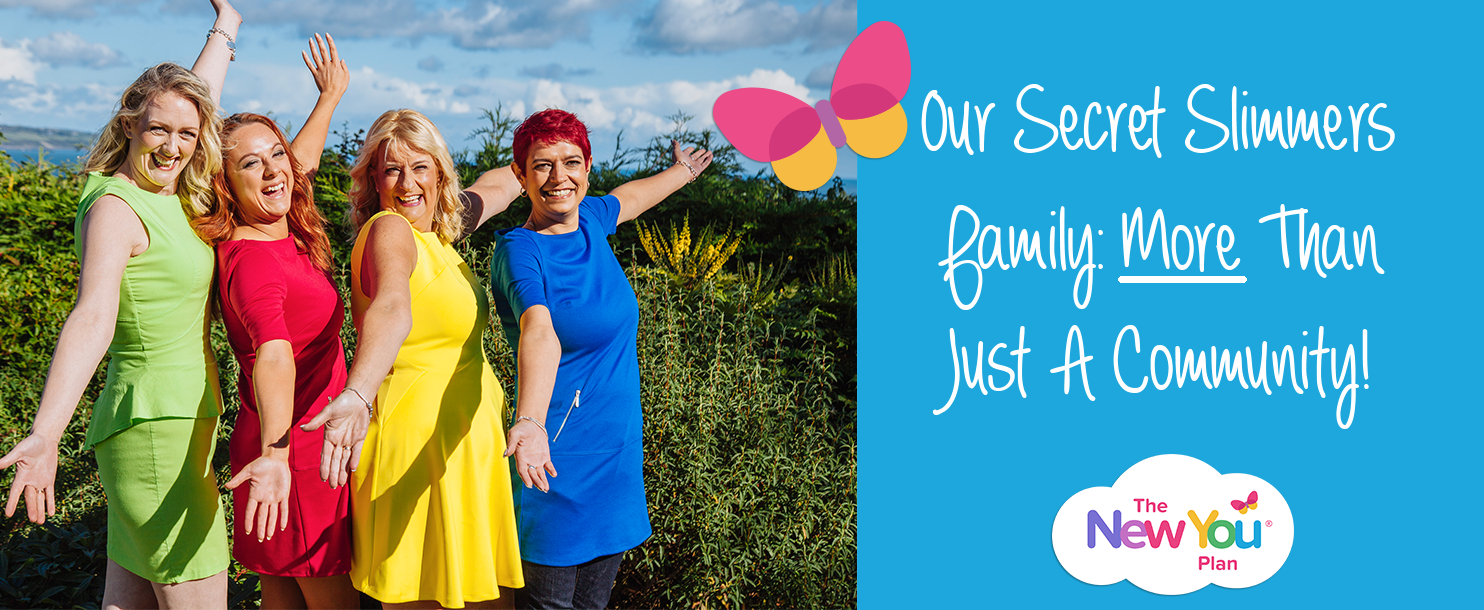 Today's daily theme challenge is one of the most important of all – FAMILY.
So with this in mind, we thought it was the perfect time to introduce you to our family – our Secret Slimmers group.
One of the biggest reasons people confess to ditching their diet is lack of motivation. When our founder Julie-Ann Muldoon was starting the company, she knew she needed to create an inspiring community of people, who are all on the same journey together. And so, Secret Slimmers was born. But what started out as a community became so much more than that! We are a FAMILY!
So what exactly is Secret Slimmers and what makes us so special? Here, we share…
What Our Secret Slimmers Family Means
1. Receive the warmest of welcomes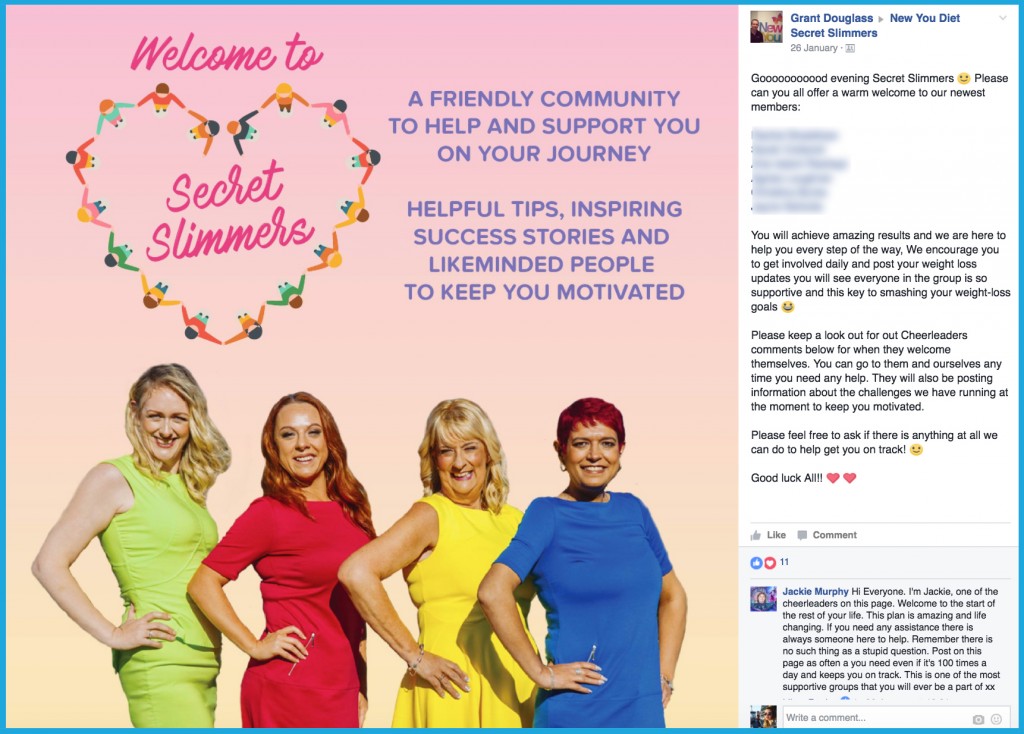 For many, joining a new group can be a pretty big deal. The notion instantly brings you back to childhood days, and suddenly loads of questions arise. "What if I don't fit in?" "What if I'm judged?" "How will it work?"
The good news is, that we have over 5000 members in our Secret Slimmers group and so we've been running it for quite some time. We have a dedicated team of people on hand to ensure things run smoothly. When you join our group, you'll receive a welcome post (or not, if you'd prefer), introducing you to the rest of our family, who, we promise, are an amazing bunch of people.
2. Participate as much or as little as you like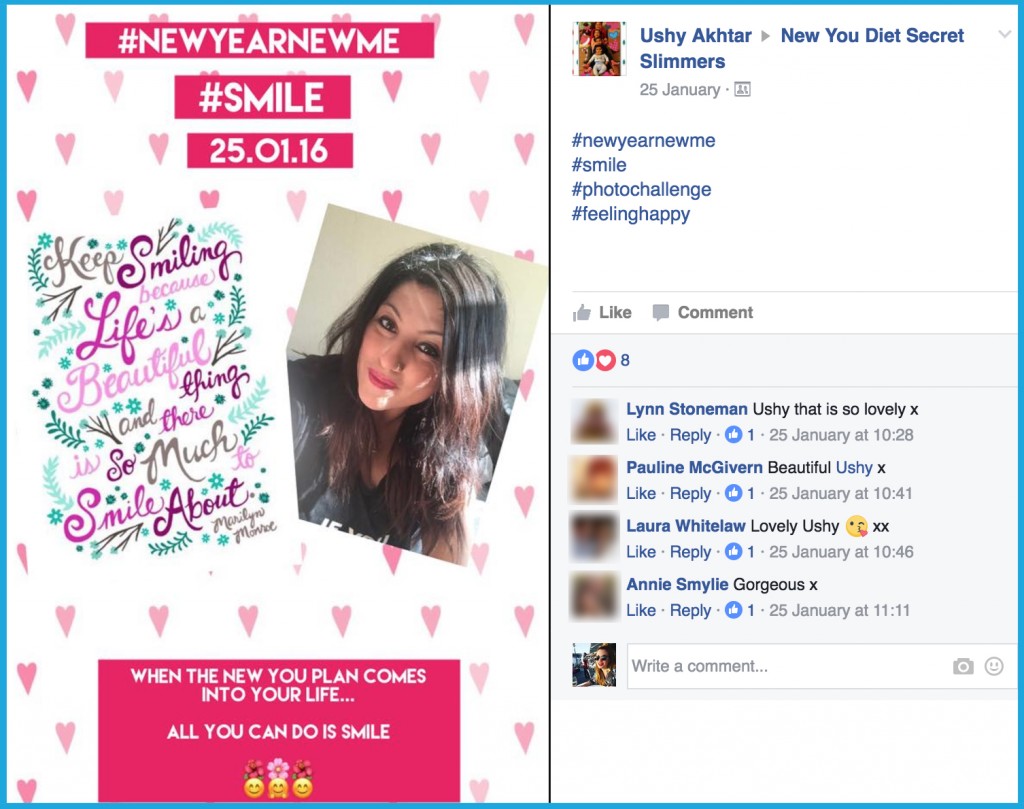 Once the introduction is out of the way, you can get involved as much or as little as you like. Obviously, because we're a great bunch of people, we encourage you to get to know the other members of our family. And there's no hard and fast rules. Some people like to sit back, read the posts, taking inspiration from other people's stories, while others get straight in there. We want you to feel comfortable so there's NO pressure. Post as little or as often as you like!
3. Meet Julz – our Mamma of the group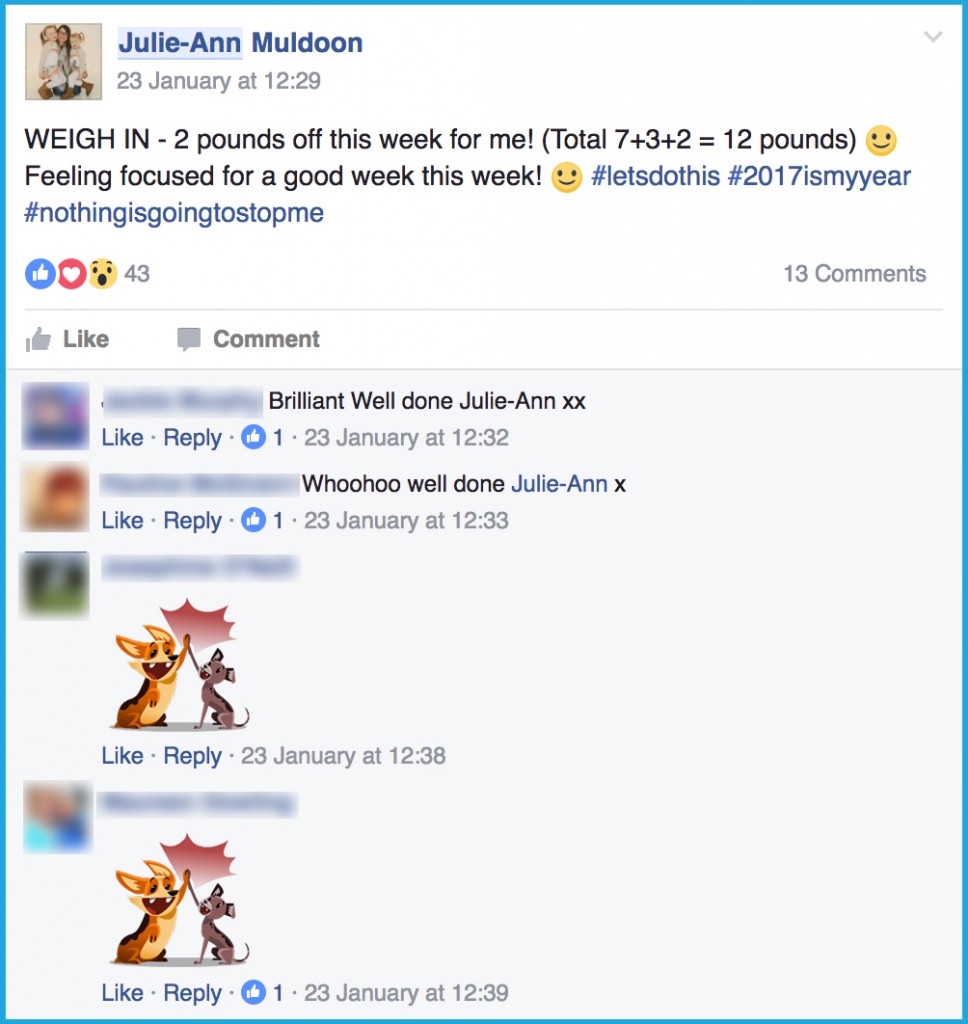 Julie-Ann set up The New You Plan and Secret Slimmers with a real vision in mind. This group is like her baby and no one knows how to keep others motivated and inspired quite like here. So, expect to see Julz popping up on a daily basis. She too has an amazing story to tell. And with a heart of gold, she's one of the nicest people you'll ever meet!
4. Meet our Cheerleaders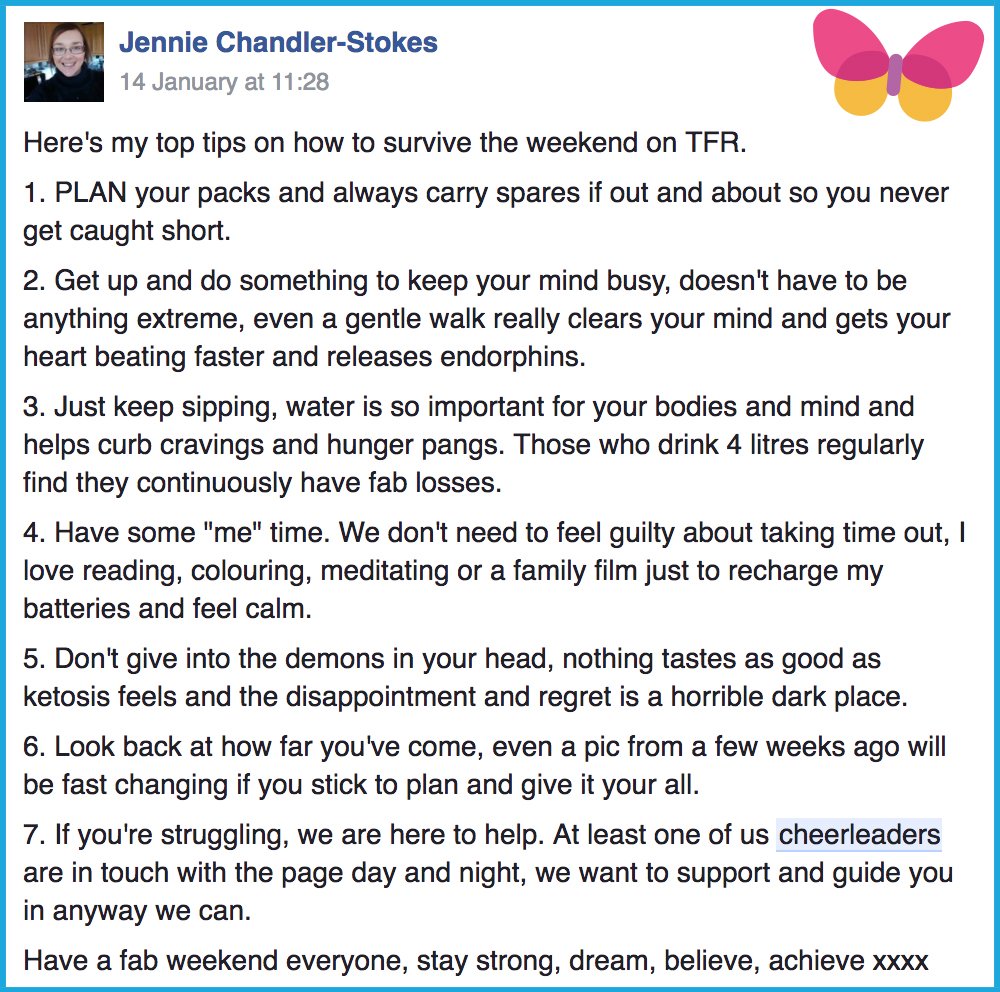 The sisters of our group, are our Cheerleaders. This amazing group of people have been selected to keep you motivated at all times. These ladies are either currently on plan, or maintaining their amazing weight loss, so they know exactly what it feels like. As a family, we all go through highs and lows together, so you can expect them to share their stories, offers tonnes of amazing advice and answer any questions you have.
5. Take part in fun activities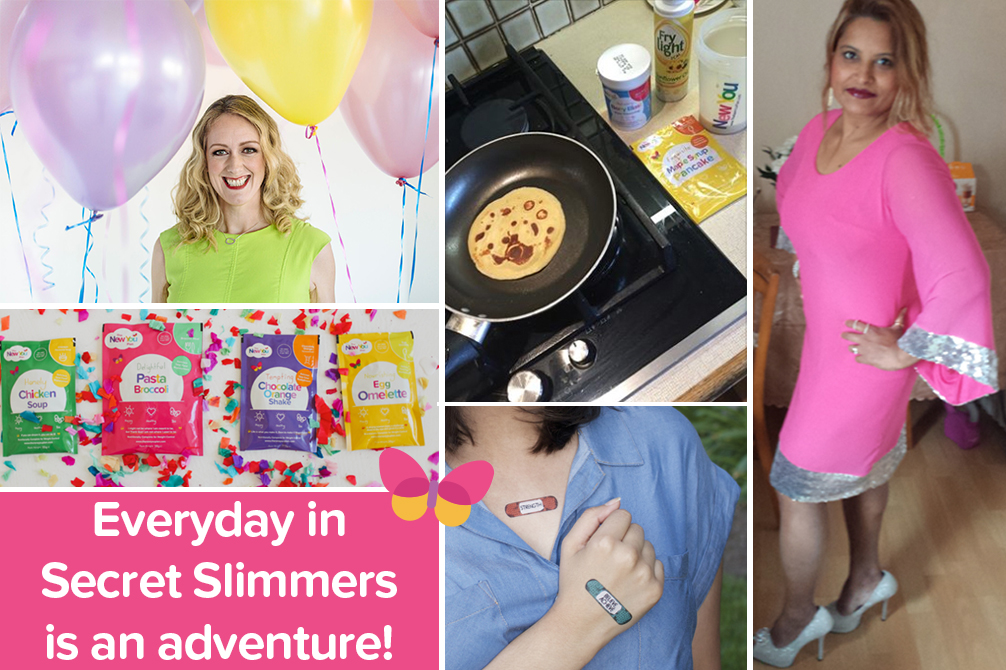 We asked our family members in Secret Slimmers what the best way to stay motivated is, and they told us they love challenges, so that's what we do! Our daily challenges will set you up for a successful day and keep you on track, with plenty of amazing prizes up for grabs! And because The New You Plan experience is more than just losing weight, these challenges will help you rediscover who you are and what you want from life. It's a real learning curve of discovery and we hope you find out loads of things about yourself that you hardly knew!
6. Share your successes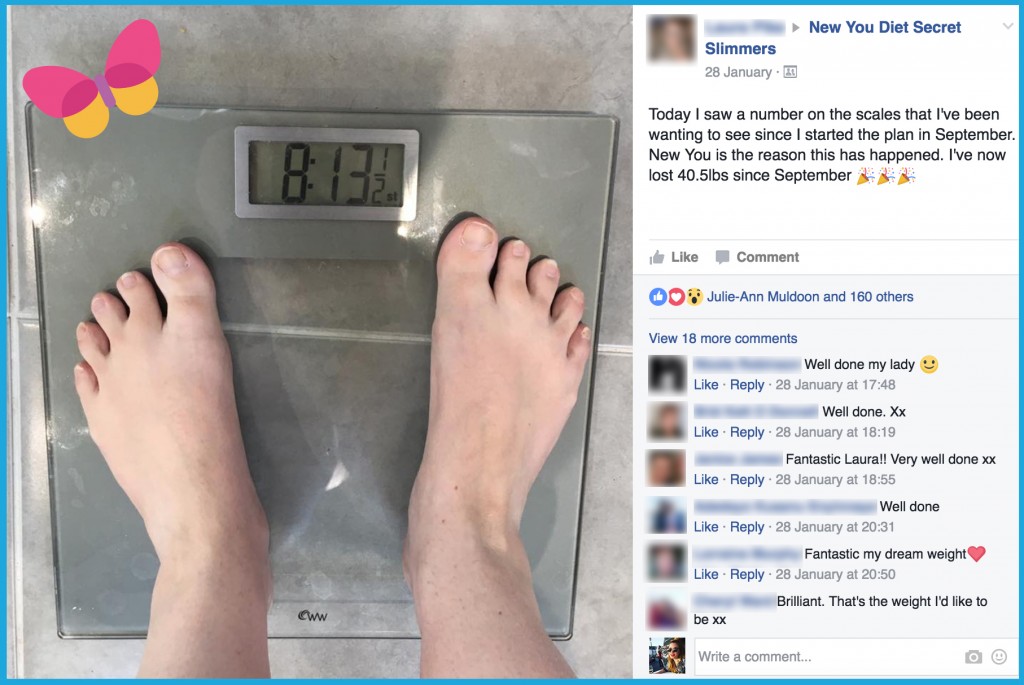 Losing weight is an amazing feeling. You've worked hard at it so it's worth celebrating. As well as seeing those figures on the scales drop, it's also about all those little fist pump moments, which mean so much to us all. Whether it's getting back into your fave skinny jeans, joining the gym, or finally being able to wear your wedding ring again, these little victories should be celebrated. In our family, there's no judgement, so no matter how small you think it is, we want you to share it with us!
7. RANT if you need to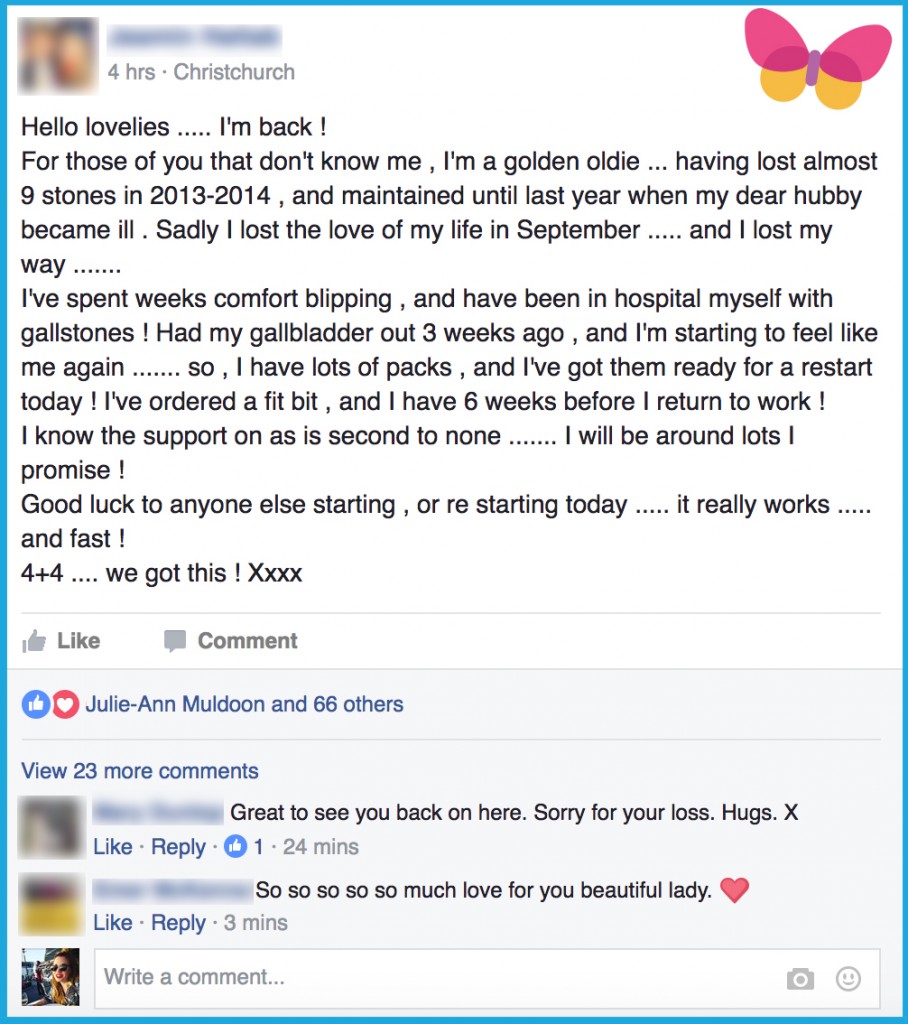 In Secret Slimmers, we're there for each other. So if you're having a particularly s**t day, let it all out. As a family, we're all in this together, so if you need a pick me up, there's loads of people there to bring you back up again.
8. Laugh a little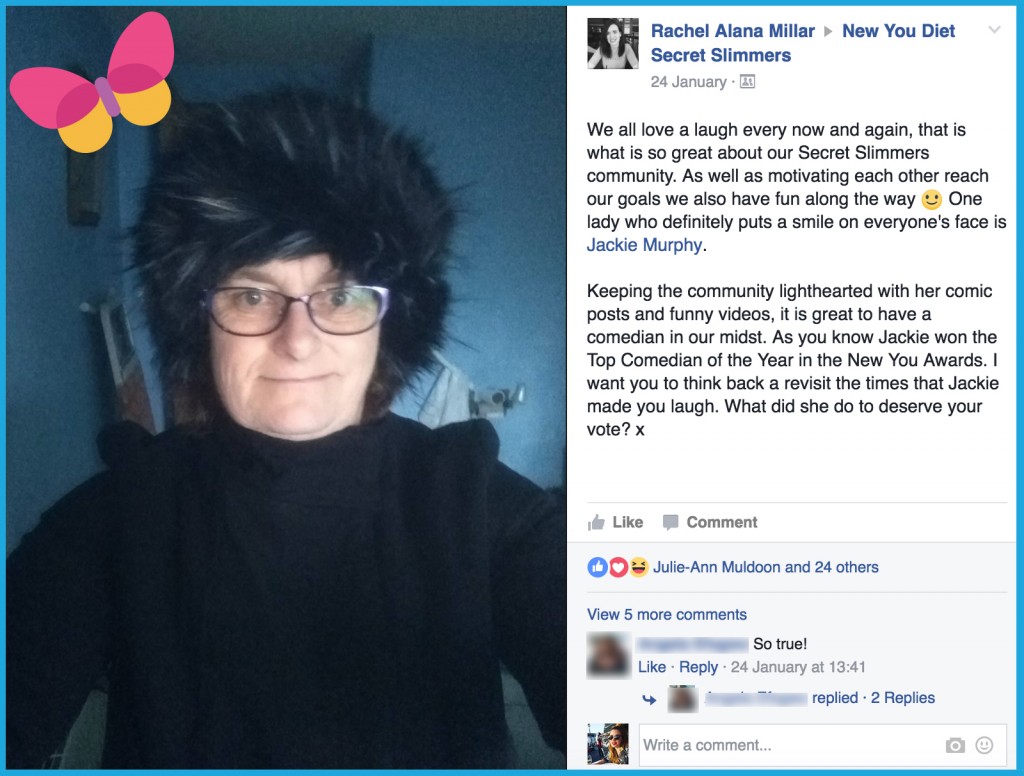 No one ever said losing weight was easy, but that doesn't mean you shouldn't have fun. Like every family, there are a few comedians on board, who offer a laugh a minute, keeping the whole dieting experience the light hearted affair it should be.
9. Random acts of kindness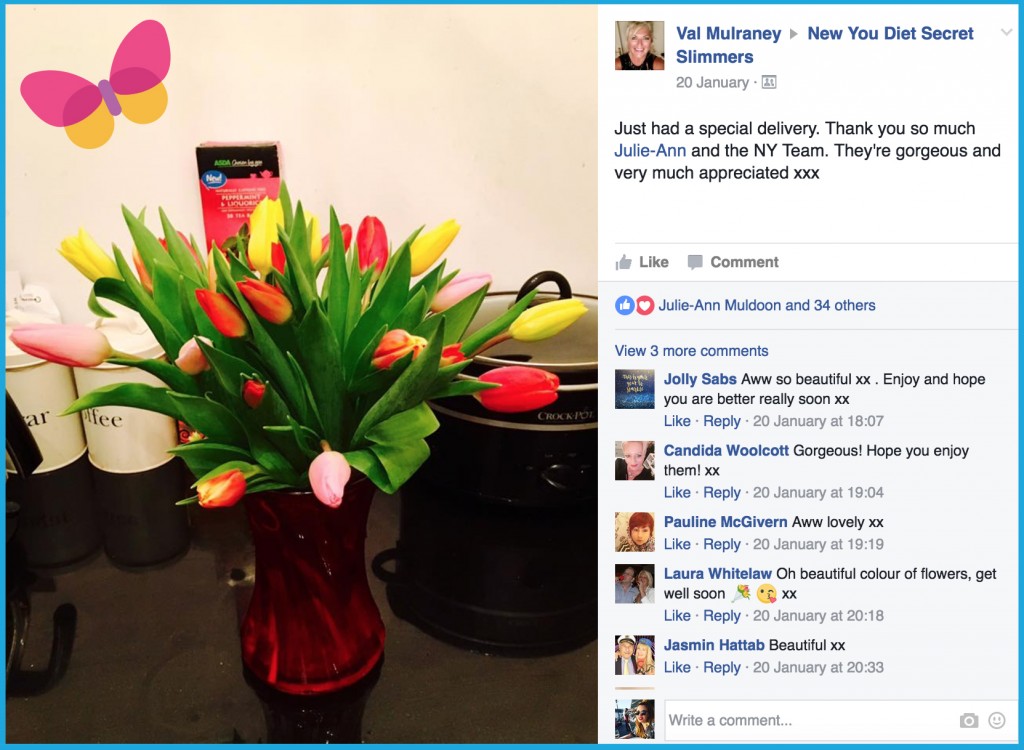 And just as we show kindness to our family members, Secret Slimmers is no different! You never know what might come your way, just when you need it most. It's the little things that matter!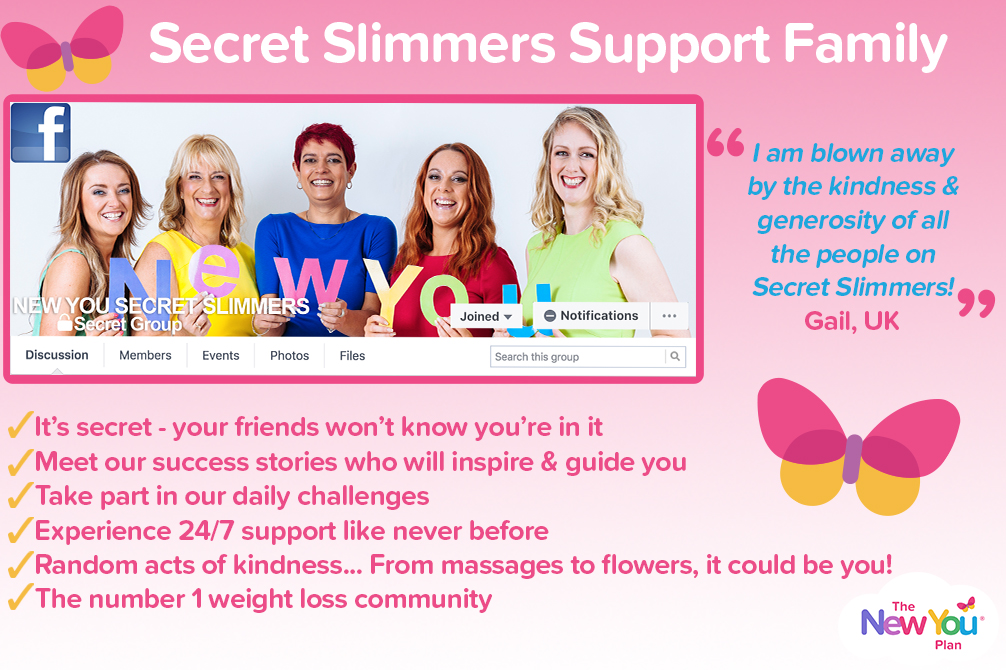 So, as part of today's challenge, head over to Secret Slimmers & tell us what family means to you! Click here to get involved.