New You Plan Blog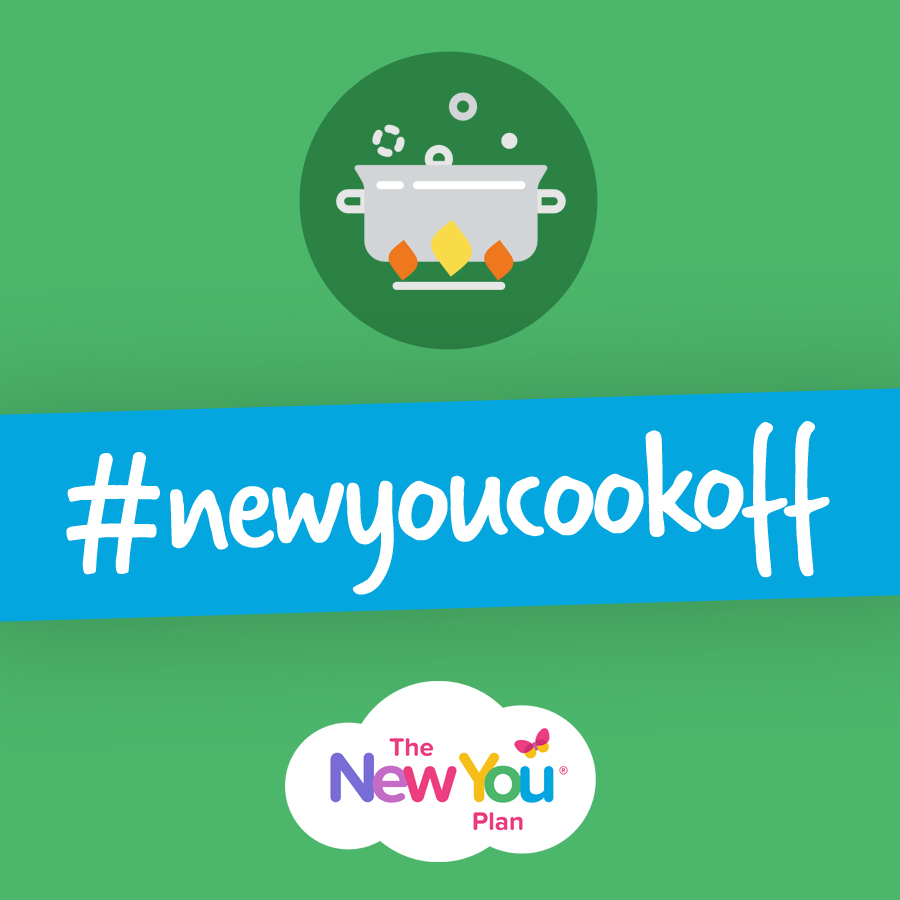 #NewYouCookOff – Halloween Theme
Its that time of the week again when we invite ourselves in your kitchens and see what you have been cooking up to get our tastebuds going. This week we focused on ghoulish Halloween ideas that really sparked your creativity.
Like always we have loved looking through all the entries, it seems that some spooky goings on were happening in your kitchens. From pumpkin inspired treats to carved peppers.
So what is the #newyoucookoff all about? Well in a nutshell it is an excuse for you guys to mix it up a bit in the kitchen and get creative with whatever theme has been set by our cheerleader that week. The cook off is open to both TFR customers and maintainers. The TFR customers get to come up with innovative new approaches to our meals which in return be a big inspiration to our new and existing TFR customers. Previous recipes have included mixing our shakes with porridge or using our cottage pie mix to create an alternative to stuffing. The maintaining customers find new approaches to healthy eating. They consult the cook books to find dishes that are low in calorie but still taste great. The perfect plate of information for fellow maintainers or TFR customers who are about to go into the re-feed stage.
So back to this week. Our cheerleaders set the task to create some spooky inspired meals to really cause a fright. We loved how on board our community got with this idea and the images really do speak for themselves, the creativity in each dish is truly inspiring.
Jackie brought us a taste of the Walking Dead with her cottage pie zombie brains and Laura catered for her sweet tooth by creating cookies from our porridge mix in the shape of bats.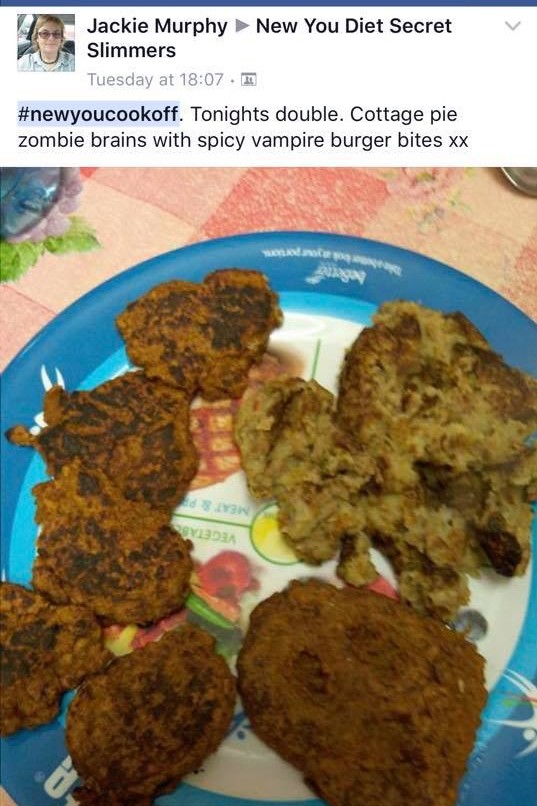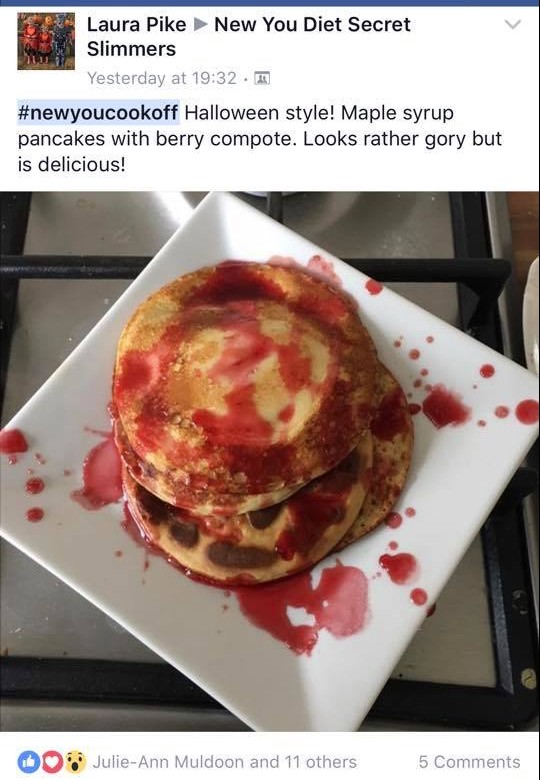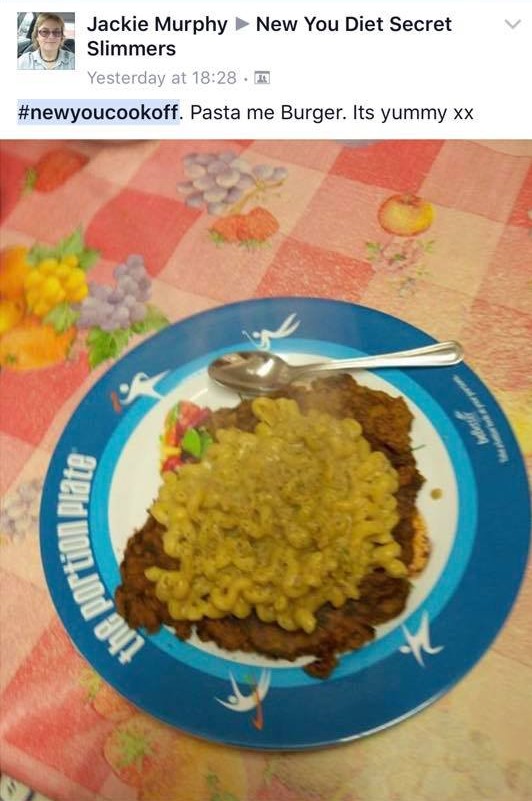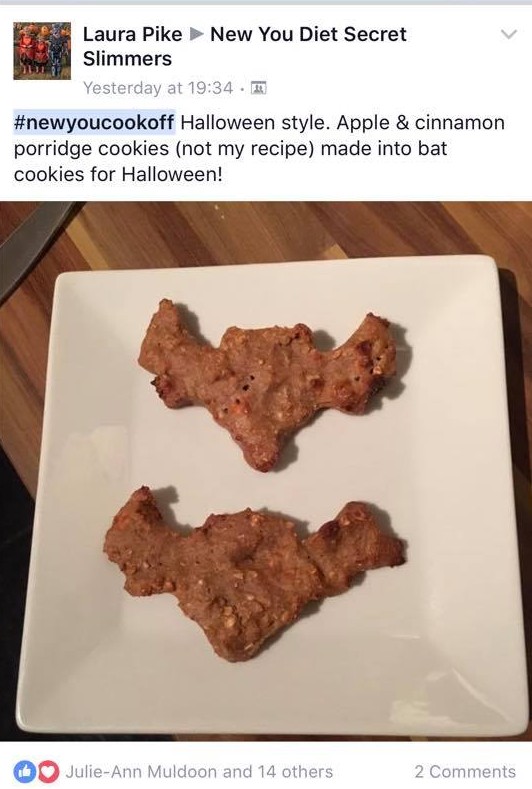 As always picking a winner is hard but Shona's red pancakes really stood out to our cheerleaders as a great creation. The innovation in this recipe is amazing, a great example how thinking outside the box can create a new favourite.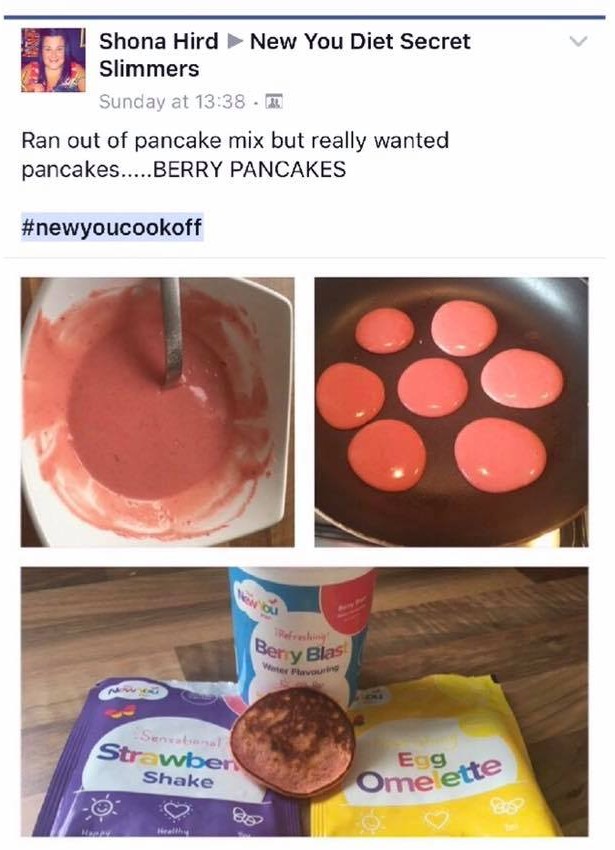 Congratulations Shona! You have won £50 cash points that will be added to your account. 
It wasn't just our TFR customers that blew us away this week with their culinary masterpieces. Our maintainers stepped up too and make some amazing looking dines. Jennie's roast chicken dinner looks mouth watering with the nice addition of our cottage pie balls instead of stuffing. We also loved Louse's clever idea to using lettuce instead of wraps for her chicken fajitas.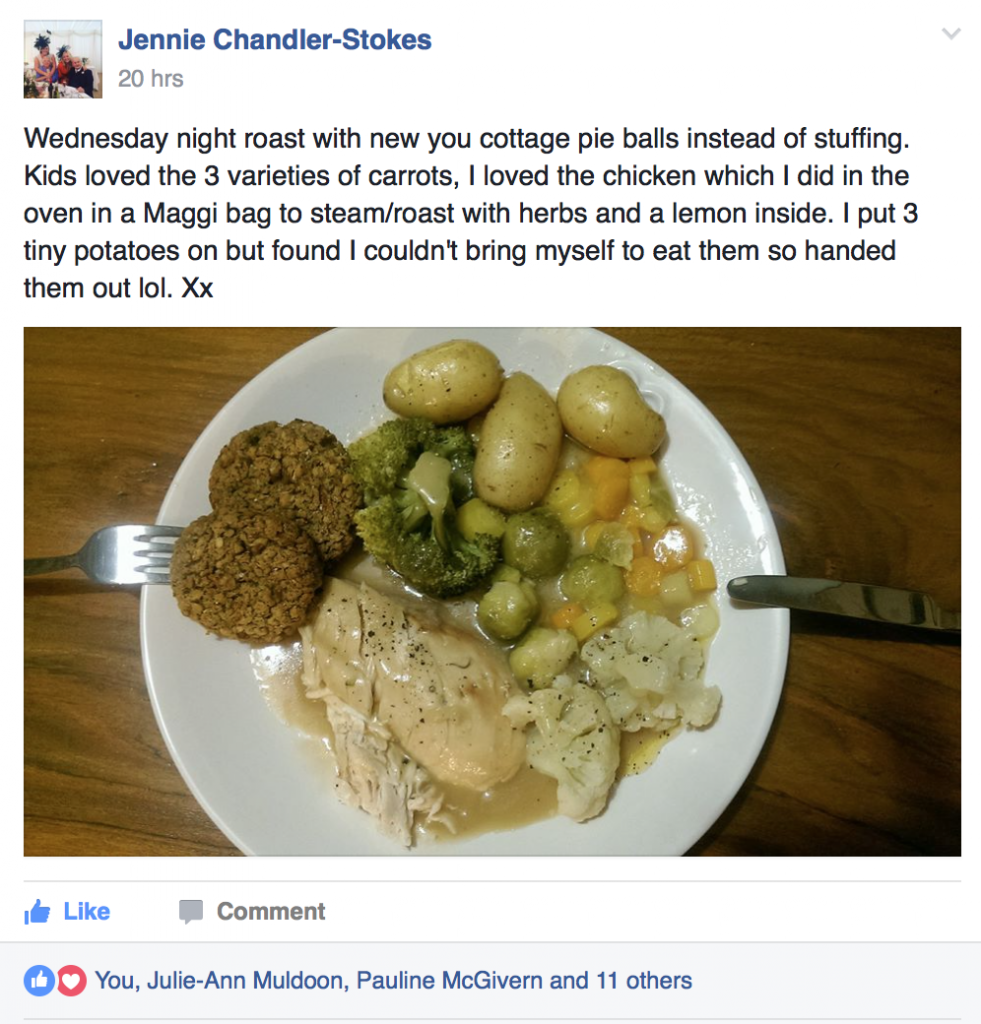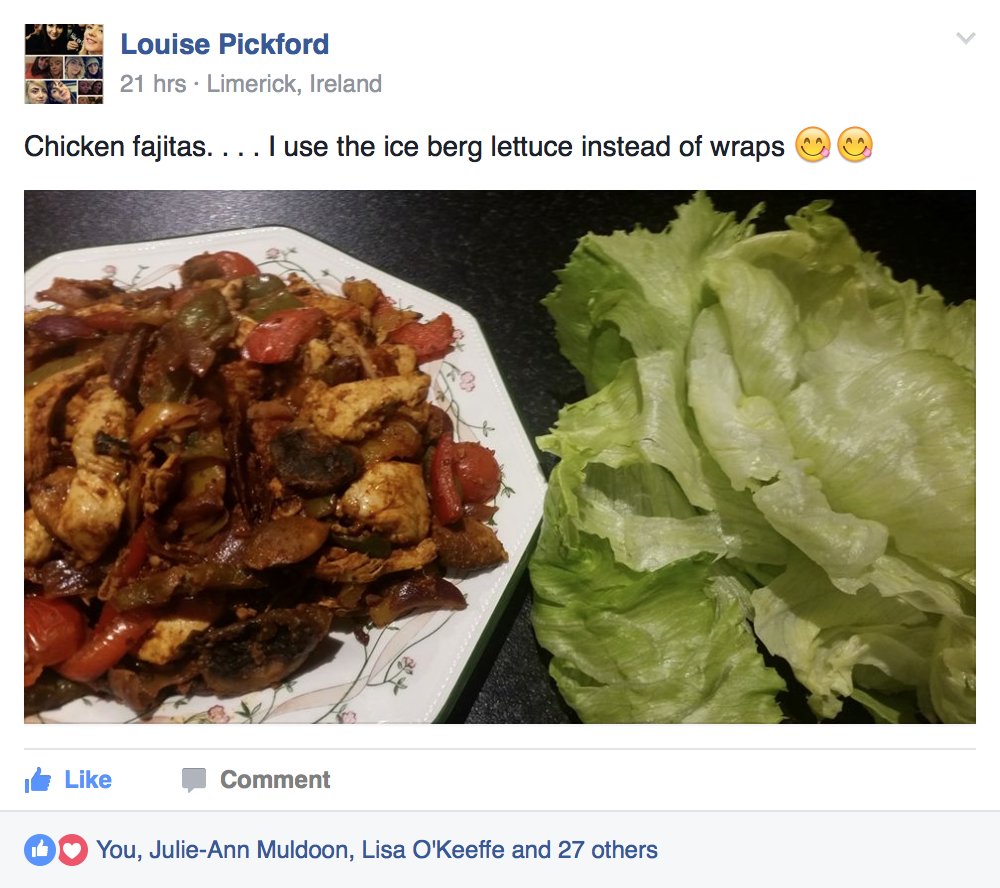 The hands down winner this week had to go to Jennie, her creative take on the classic stuffed pepper was truly a piece of art. We loved how she took inspiration from the classic carved pumpkin and adapted it to make a tasty dinner.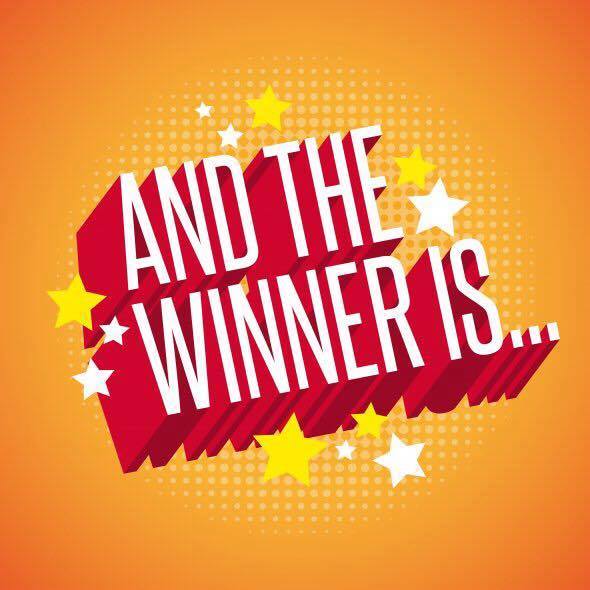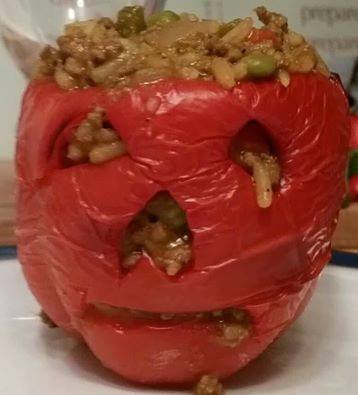 Congratulations Jennie! You also have won £50 cash points that will be added to your account.
Thank you to everyone who got involved this week and don't forget to hashtag all your creations with #newyoucookoff. We can't wait to see what you come up with next week.