Tips for New You Diet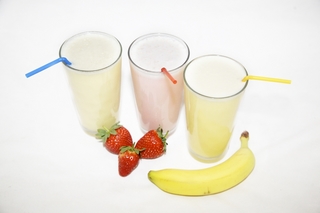 New You Diet: What packs to eat and when?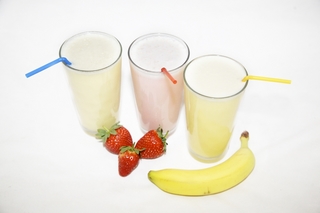 New You Diet Meal Replacements
New You Diet Meal Replacements have been specifically formulated to give you the highest standard of quality meal replacements that can help you to quickly and easily achieve your weight loss goals and maintain.
Meal replacements provide structure, ease and convenience, which is perfect for those who have let their eating get out of control due to lifestyle changes or stress.  Having some time away from conventional food, frees up our time, gives us time to re-evaluate our relationship with food and lifestyle choices and form some new healthy habits.
The New You Plan offers 2 types of Meal Replacement foods; Total Food Replacement & High Protein.  The difference between these is explained below.
TOTAL FOOD REPLACEMENT DIET MEAL REPLACEMENTS
Total Food Replacement is commonly referred to as TFR – so anytime you see a product on our website described as TFR you will know that it is suitable for a total food replacement diet plan.  This means that the product is nutritionally complete and contains the right balance of nutrients for you to use it without conventional food.
All TFR products are suitable for ketosis and suitable for vegetarians.
Products in the New You TFR Range:
Shakes, Soups, Porridge, Meal Bars and Hot Meals.
HIGH PROTEIN MEALS & SNACKS
New You High Protein products can be used as an additional treat to enhance your TFR menu or used alongside healthy conventional meals to lose weight or maintain weight.  The High protein products are not nutritionally complete, so they do not contain all the correct balance to be classified as a complete meal.
It is a good idea to take a New You Vitality Supplement when using products from the New You High Protein range.
Products in the New You High Protein Range:
Soups, Hot Drinks, Hot Meals, Desserts, Wafers, Puff Snacks & Nuts.
FAQ about New You Diet Meal Replacements…
How many products should I take per day?
It is 4 Total Food Replacement products per day for both men and woman who are under 17 stone, if your weight is over 17 stone then it is 5 Total Food Replacement products per day for both men and woman.
What products should I have everyday?
If you like the shakes and soups then these are normally best for rapid weight loss, but in saying that we have loads of customers who enjoy the bars and meals and still get amazing weight loss, so just see what works best for you.  As long as you take 4 new you diet products per day, and drink your water (2.5-4 litres per day) you should be very pleased with your weight loss results.
Here are some examples of what you could take every day;
Breakfast – TFR Shake or TFR Porridge
Lunch – TFR Meal Bar or TFR Shake or TFR Soup
Tea – TFR Hot Meal or TFR Shake or TFR Soup
Snack – Protein Wafers or Protein Dessert or Hot Drink or Protein Snacks or Any other TFR Product
As you can see you really do not need to worry about what to have and when, it doesn't matter.  If you enjoy the shakes and soups try and implement as many of these into your menu plan as possible.
The high protein hot drinks, soups and desserts are perfect as a treat if you are on TFR as they are very good for ketosis and very high protein while ultra low carb and calorie.  So definitely use these products for a wee supper or treat, as they are totally guilt free!
You can place your order for new you diet meal replacements on our website www.TheNewYouPlan.com 
*Results may vary, this is not a guarantee.