#Mchallenge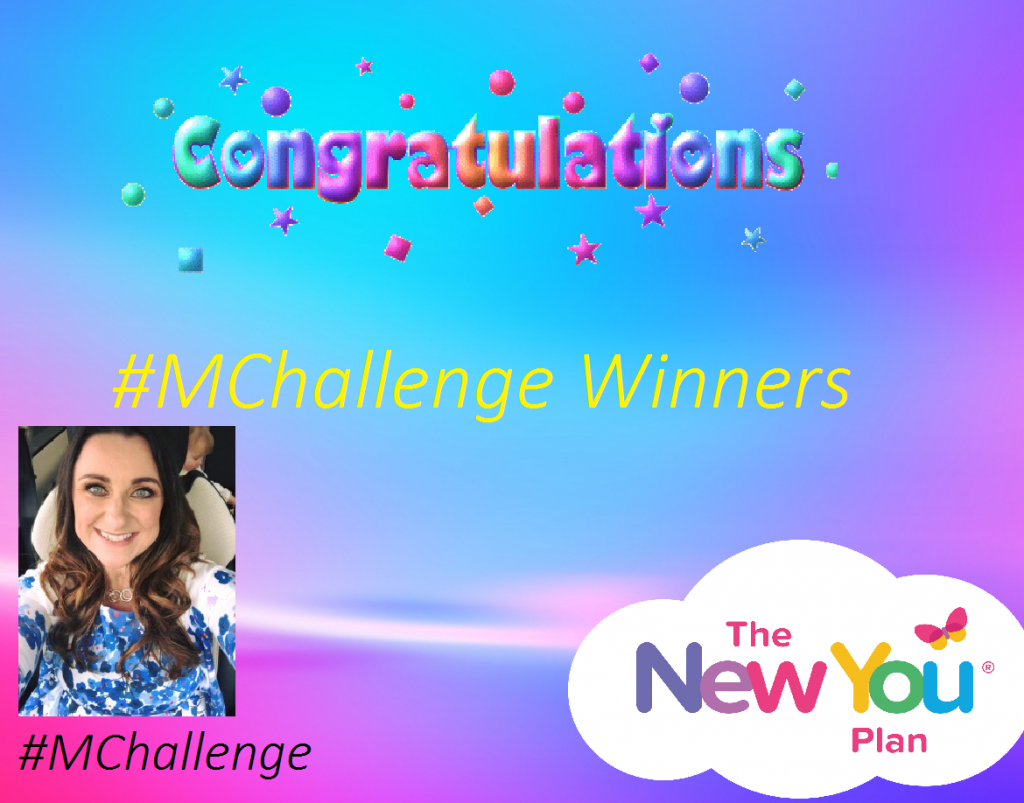 #MChallenge Winners!! BEST Challenge EVER
The New You Plan is ALL ABOUT helping our customers to "Get Slim, Stay Slim & Live Life!"

We at The New You Plan have started the BEST CHALLENGE EVER – The #MChallenge!!! It has been a massive success already, so many of our slimmers are feeling more motivated to do more while on plan!!!
The #Mchallenge is all about building in the healthy habits that support a healthy and happy lifestyle in the long term.
The aim of the game is to get involved – we created a lot of #M's that where going to help you live a healthy lifestyle, you need to appreciate everything you have in life and make the best of every situation.
We have had a total of

538

people who have registered for the #MChallenge and we have sooooo many winners already!!!

Cash prizes have been given out for the last few weeks and so many lucky slimmers have got money added to their account for taking part in the Challenge!!!
See some of our WINNERS Below!!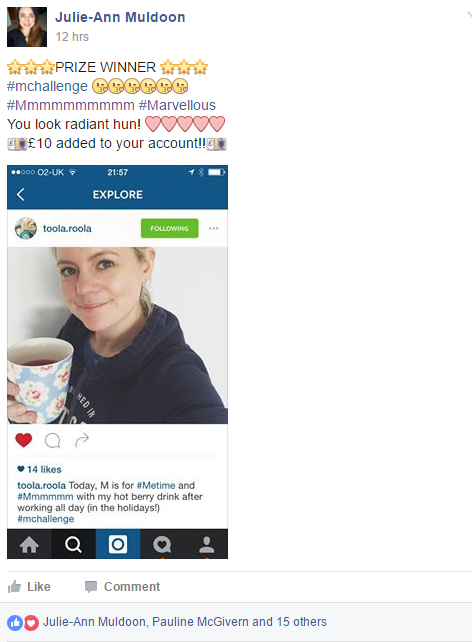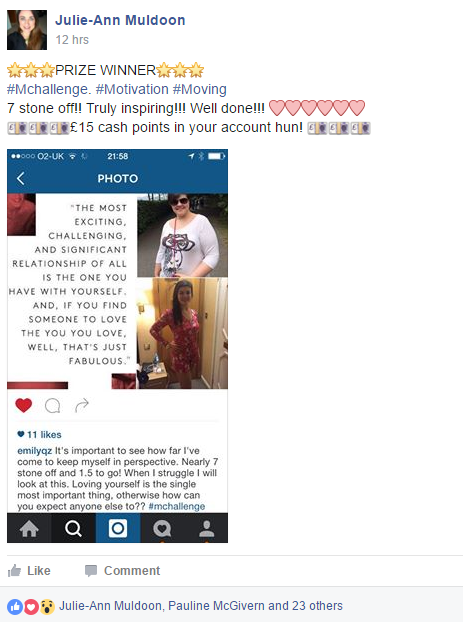 ---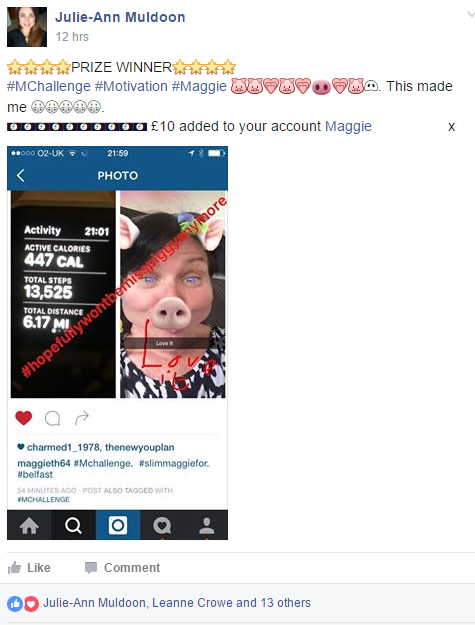 ---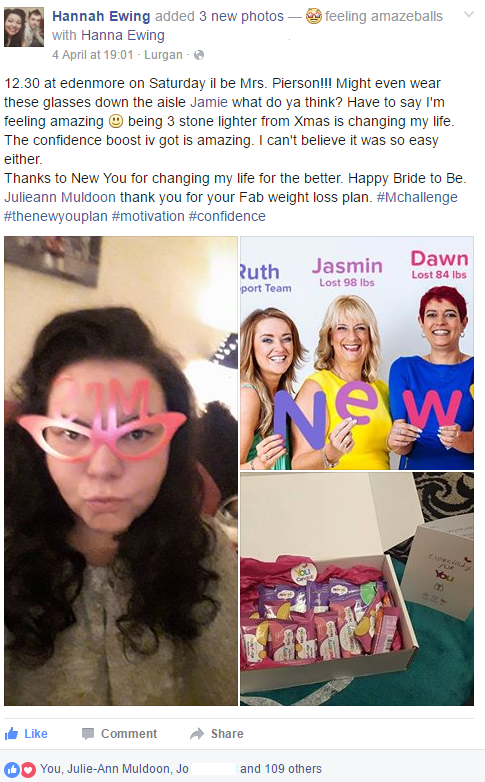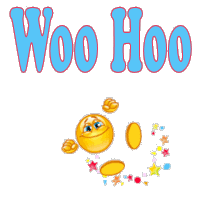 ---
DO YOU WANT TO GET INVOLVED?!?!?
Lets create a #Movement! The idea behind the #Mchallenge is that we can share a positive #Message of being Healthy & Happy 🙂
Click here to sign up up for the #Mchallenge!
💟 Did you know that what we post on social #Media – creates an impact 5 people deep?
💟 If you post a positive inspiring message, this can create a ripple effect that changes lives.
💟 In January Julie-Anne had the habit of posting something positive every morning on her personal facebook page. Julz had around 10 messages in that month from people simply thanking her for her posts and saying that her posts had inspired them to go and do something positive.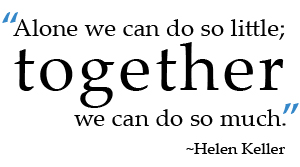 💟 For example; one person said that they had started swimming every morning. Julz always wonders how many people she inspired by doing that? and then in turn how many people they inspired? It is impossible to know! Research indicates that it goes 5 people deep. It is the butterfly effect in action!
💟 Another girl started adapting her own personal morning routines because of her post, this had such an impact on her life that she sent Julz a beautiful thank you card and a gift a few months later.
💟 All she did was post positive photos of the simple routines and thoughts that shaped her day to make it better. It was so easy to do, and it kept her feeling accountable, plus it inspired others. If 10 people messaged Julz, just think about how many people where inspired that didn't let her know!
💟 We can all create this positive ripple effect in the world.
💟 There is so much negative crap in the news and on social media, the #Mchallenge is all about us creating a #Movement by taking daily action to be happier and healthier and then posting our actions on social #media so that we can inspire other people to take action to be healthy and happy.
💟 This isn't just about losing weight, it is #Much #Much #More than that.
💟 As you can see below the number of #Mchallenges we have for you to post about!
💟 Please look for opportunities everyday to post something positive. When posting your posts, photos, videos on social media, please use the #hashtag #Mchallenge