Customer interview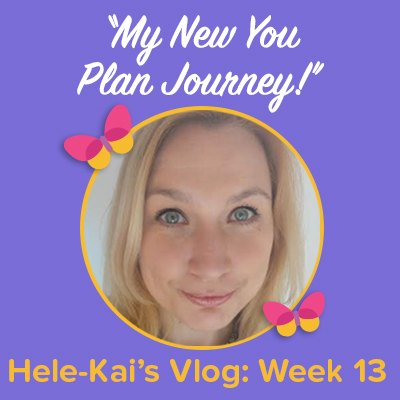 Hele's Weekly Diet Vlog

This week's diet vlog from Hele is perfect for anyone who is worried about re-feeding! Find out how she got on, as well as her top tips for handling it!
A planned blip for her birthday led to Hele re-feeding, which can definitely be a daunting experience. Fearing the worst, Hele was convinced she would un-do her hard work, but with less than half a pound gain, this is definitely something to be proud of.
At The New You Plan, we don't just give you diet meals and leave you to it. We are there with you every step of the way throughout your journey. We aim to teach you the importance of making healthy choices, and learning how to listen to what your body needs rather than what you think it wants.
This is so that when you reach your dream weight, you will be in the right mindset to put those steps into place to ensure you continue to make healthy choices and stay at that weight. After all, you've worked hard to get there so you'll definitely want to stay there!
Hele totally has the right mindset. Keeping up her water intake and getting back on plan has kept her on track. She is more focused and determined than ever to get to her target weight and she's already over halfway there.
We're looking forward to a great week ahead and hearing what those scales reveal next week!
__________________________________________________________________________________
Start Your TFR Journey Today!

Getting started is the first step in your journey to a brand New You! To help you understand fully how our plan works, our Get Started page was designed specifically for people new to the plan.
Head over to our site where you'll find tonnes of important information including how our plan works, the science behind it, loads of top tips, information on our meals, as well as real customer testimonials.
Click here to visit our Get Started page!