New You Plan Blog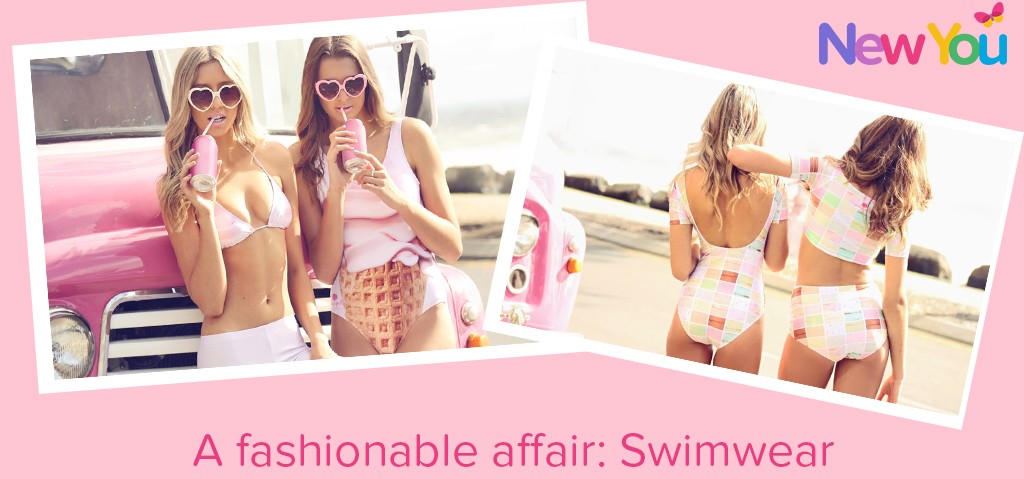 A Fashionable Affair: Swimwear*
*Weight loss results may vary. This is not a guarantee.
The countdown to summer is on! Does the thought of summer swimwear fill you with dread? Panic not! Thanks to our 6 week BOOM Bundle, you could be debuting a new slimline silhouette, just in time for jetting off on a well earned holiday!
The BOO
M Bundle gives you:
* 6 weeks of meals – choose 4 meals per day from our delicious selection of shakes, soups, hot meals and bars – that's a total of 168 meals
* 6 weeks of snacks – choose 12 snacks
* 1 Pineapple Fat Burner per day – 42 in total
* Access to all our motivational videos including Style and Nutrition Workshops
* Blender bottle for shaking up your deliciously creamy Shakes
* Goodie bag with New You branded pen, notebook, gift bag and earphones
*Access to a private Facebook group
* Journal to keep track of your amazing progress
* Free shipping to UK & ROI
All of this for an incredible £199.99/€257.99, saving you an AMAZING 57%. This works out at £33/€42 per week, which is just £4.70/€6 per day, leaving you plenty of cash to splash on some fabulous new swimwear!
When it comes to summer's swimwear, there are no rules! Designers are keeping things fresh with a mixture of eclectic prints, patterns, shapes and styles.
Check out our top picks of sensational swimwear, perfect for hitting the beach in style. And if you still need a little support, these fabulous swimsuits contain secret support for an extra confidence boost!
1) Pink round sunglasses, £13, River Island; 2) Secret Slimming plunge swimsuit, £32.50, Marks & Spencer; 3) Paisley band tanksuit, £24, Next; 4) Beach Collection tummy control swimsuit, £18, Debenhams; 5) Aloha flower print bandeau dress, £22, Monsoon; 6) Bobby butterfly passport holder, £2.70, Accessorize; 7) Bon Voyage weekender bag, £39, Accessorize; 8) Crochet floppy hat, £22, Topshop; 9) Michael Kors watch band swimsuit, £129, John Lewis
So what are you waiting for? #letsdothis.
Shop our amazing 6 Week BOOM Bundle here and get ready for a sensationally slim summer!