New You Plan Blog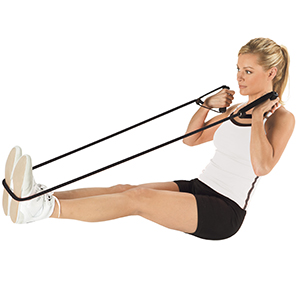 Exercising and VLCD / TFR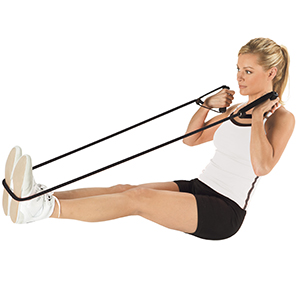 When you start your diet, you may soon feel more energy and a desire to exercise, but what type of exercise should you do?
In the first week or two you probably won't feel like exercising at all.  DON'T – just relax and enjoy getting into your new routine with your diet.  Walking is good, it gets you out of the house, clears your head, relieves boredom, and helps you to get and feel fitter.  So if you are going to do any exercises in the first week or two then walking is the best option.
After you settle into your diet, you might have more energy and start thinking about getting more active.
When you follow a VLCD / TFR your body is already burning fat fast, so doing lots of cardio is not a good idea.
The best type of exercises to do is strength based resistance training, to build your muscle.  Doing resistance training, drinking water and using moisturising cream may also help you to keep firmer skin as you lose weight.  You can start by doing simple exercises to tone your arms, legs and tummy.
By doing resistance training while doing a VLCD you will also help your body not to lose muscle while dieting and also help your metabolism.  These 2 factors will help you to maintain easier when you get to your target weight.
This is a great exercise routine to develop 3 x times per week, while on the plan and also when you get to your goal.  It is so important to stay fit and active for you long term health and to prevent putting the weight back on.  If you want to stay fit, strong, slim and healthy then commit today to starting and building exercise into your daily routine.
Exercising will help you to…
Be healthier – less risk of nasty diseases
Be fitter – enjoy life more and reduce risk of disease
Be strong – good for your long term health and fitness and weight maintenance
Increase your metabolism – meaning your heart is stronger and you will maintain your goal weight easier
Have firmer skin – toning up, and keeping your skin hydrated by drinking water and using moisturising cream may help you to maintain firmer skin with your weight loss.
Feel Good – exercising release feel good endorphins which improved your mood and general well being
Think Healthy – when you are doing exercises you are focused on your health & strength – what you focus on you get more of!
Relieve Boredom – get up off the sofa and start exercising – that will stop boredom!
Form Healthy Habits for the long term – exercising should not be just for losing weight, but you should have the mindset that you will continue to do your exercise routine to stay fit and healthy and maintain your weight.
Here is a great 30 minute routine that I found on you tube that you can do from your home with some cheap resistance bands.
If you want to read up more about why resistance training is good while on VLCD – please click here to read research article.
You should ALWAYS check with your doctor BEFORE starting any exercise routine.
*Results may vary, this is not a guarantee.