Diet Mindset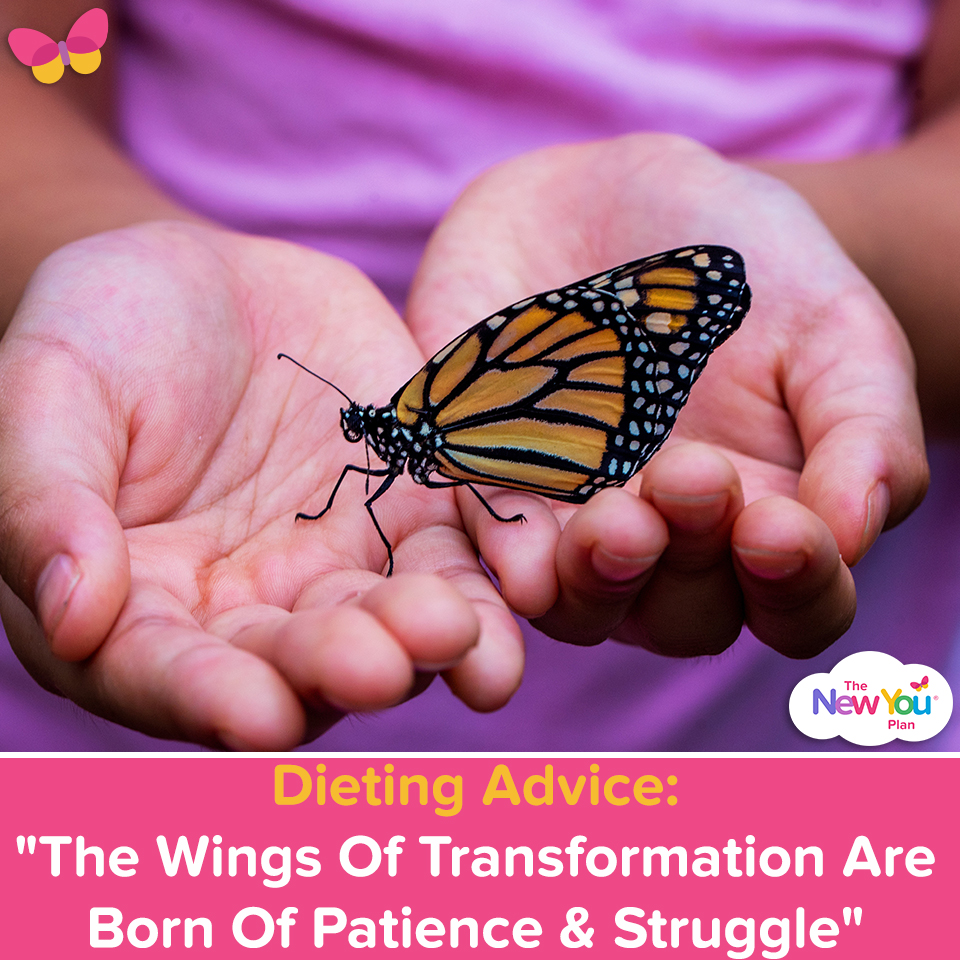 Dieting Advice: "The Wings Of Transformation Are Born Of Patience & Struggle"

The New You Plan is all about helping people to create their personal weight loss transformation. In today's dieting advice blog post, find out why this plan could work for you!
Losing weight is not easy, if it was everyone would be walking around slim in size 10 skinny jeans. Losing weight is harder for some people than it is for others. Everyone puts weight on for different reasons. Whatever your reason, there comes a point when you want to change, lose the weight, take control and create your New You.
The number one reason that people give up on their diet is slow results. The  more motivating your results, the faster you see the scales move, the quicker you notice a change in your face, the sooner your jeans start to feel looser, the more likely you are continue with your diet, as you start to believe that can actually achieve the weight loss transformation that you have been dreaming of.
For fast, motivating weight loss results a total food replacement very low calorie diet plan WORKS.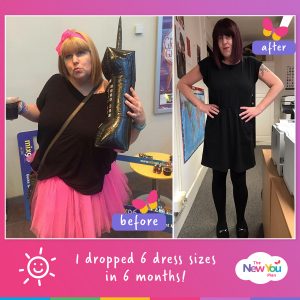 You Can Achieve Your Weight Loss Transformation with a Total Food Replacement Diet Plan
The New You Plan specialises in meal replacements that are nutritionally complete, so you don't have to worry about counting calories or points. All you need to do is take your 4 New You Plan meal packs everyday. The best part of following our plan is that the products have been created to stop you feeling hungry, give you increased energy, and encourage safe rapid weight loss. It is common for our customers to drop 1-2 dress sizes in a month*.  If you want a weight loss transformation, then committing to The New You Plan will help you create an amazing transformation fast.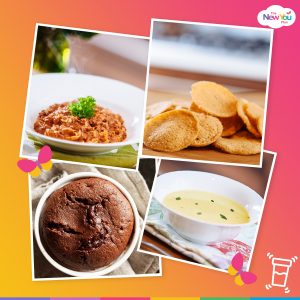 The results are fast and motivating, you won't feel hungry and you will have energy, but you still need to dig deep, be focused and stay strong.
The weight loss results are motivating, but you still need PATIENCE. It is a process. Even losing one stone a month, if you have six stone to lose that can take six months. You need to be patient, and enjoy the process.
You won't feel hungry, but you will still struggle with emotional attachment to food, and social occasions. You need to be strong and focused on WHY you started this journey and what it means to you.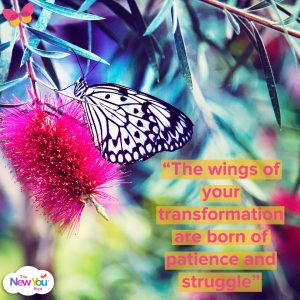 "The wings of your transformation are born of patience and struggle"
✔ You need to remind yourself everyday why you want this weight loss transformation.
✔ You need to take this journey day at a time. Day at a time you can achieve anything.
✔ You need to enjoy the process for what it is – your transformational journey to the person you want to be.
✔ You need to celebrate every triumph. Go to bed every night feeling proud.
✔ You need to form healthy habits and learn new ways to deal with the daily stresses of life.
✔ You need to create your new you inside and out.
✔ It won't be easy, but it WILL be worth it.
✔ A few months of your life, investing your time, energy and focus into improving yourself, will set you up for a healthier and happier life.
✔ If your weight gets you down and stops your from living the life you want then you need to take control and feel empowered by doing so!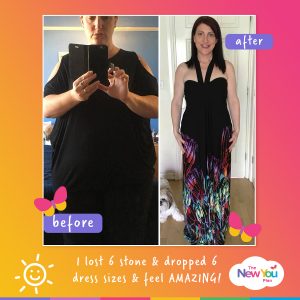 Quick Start Guide to getting started on your weight loss transformation
Join our Secret Slimmers group and get involved with our amazing community 6400 members and growing!
Sign up for our latest weight loss challenges – state your goal and get committed
Watch and complete the exercises in our 7 Day Kick Start – set yourself up for success
Believe you can do it – take it day at a time, smile and enjoy your weight loss transformation.
---
Get started on the BEST TFR Plan TODAY!

Getting started is the first step in your journey to a brand New You! To help you understand fully how our plan works, our Get Started page with designed specifically for people new to the plan.
Head over to our site where you'll find tonnes of important information including how our plan works, the science behind it, loads of top tips, information on our meals, as well as real customer testimonials.
Click here to visit our Get Started page!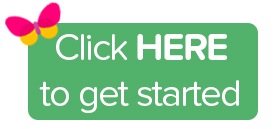 *Everyone is different, and we can't guarantee how much weight you will lose. Check out our success stories to see what our customers have lost.