Diet Mindset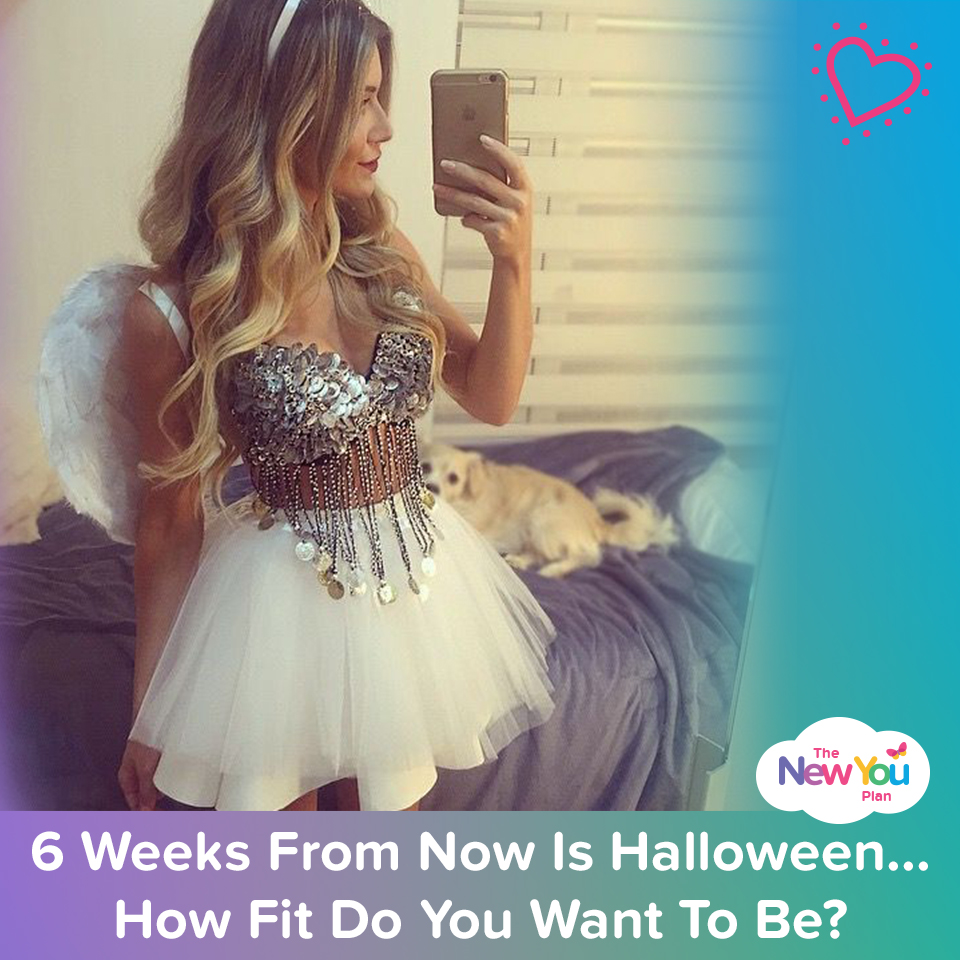 6 Weeks From Now Is Halloween! How Fit Do You Want To Be?

Halloween is coming and

The New You Plan

customers are getting Slim!
In 6 weeks time from now, it will be Thursday 31st October – Halloween!
Time flies, doesn't it!
6 weeks! Eeeeks! That really is not a long time!
This year has flown by, super fast, and guess what? The next 6 weeks are going to fly in super fast too!
So it is up to us to decide what we are going to do in the next 6 weeks!
The time is going to pass anyway, and it is going to pass fast, so we might as well put it to good use, and improve our health, happiness, and habits! 🙂
If you follow our total food replacement diet plan (replace all your conventional food with 4 of our new you plan meal packs) you will be able to create an amazing dramatic transformation!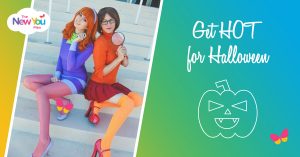 What size would you like to be by Halloween?
Amazing things are achievable in 6 short weeks. Here are some of the brilliant 6 week weigh-in results shared in our Secret Slimmers group…
Well here I am 6 weeks into the NY plan and I couldn't be happier! I weighed myself today and I have lost a total of 2stones 7lbs so far. Wow!
4lb gone since Monday, that's the wedding weekend 3lb gain gone and a little bit more!!!! So pleased with myself now at 14st 7lb from 16st 3lb in 6weeks with 2 celebratory blippy weekends and a refeed week prior to one of them.
Week 6 weigh in 3lbs. 6 weeks total 24lbs (1 Stone 10lbs lighter 
🤓)
Week 6 weigh in and I've lost exactly 21lbs (1.5 stone) in 6 weeks. Half way to my goal so here goes to another 6 weeks!!!
6 weeks in and 39lbs down
Whoohoo 4lbs off which makes it 1st 5lbs in 6 weeks
6 weeks in, 2st lost, can't believe that I have just dipped under 12st! Holiday in Nice just over 2 weeks away. Target to be 11st 7 or 8 for holiday – if I don't reach that I won't worry I already have to buy new clothes for the trip as all my shorts and trousers are 38inch and my waist now appears to be a 36!!! Thanks to the New You team for the products and support, and for the peer support in this forum – together we are all stronger x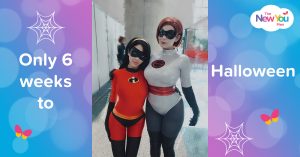 Let's get really committed to creating a jaw-dropping transformation in time for Halloween! 🙂
When you take each day at a time, and wake up with one goal: To be 100% no matter what, TODAY, amazing things happen. And it gets easier and easier, too. You can find willpower you never thought you had, and start to believe in yourself in ways you never did before!
If you want to make the next 6 weeks an amazing, fun, exciting time of transformation, come and join us, and let us support you on your journey!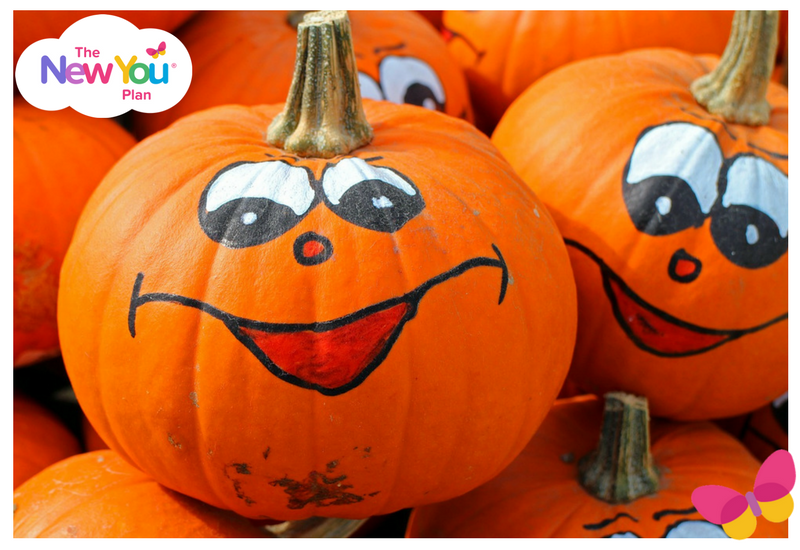 _____________________________________________________________________________________
Start Your TFR Journey Today!

Getting started is the first step in your journey to a brand New You! To help you understand fully how our plan works, our Get Started page was designed specifically for people new to the plan.
Head over to our site where you'll find tonnes of important information including how our plan works, the science behind it, loads of top tips, information on our meals, as well as real customer testimonials.
Click here to visit our Get Started page!