New You Plan Blog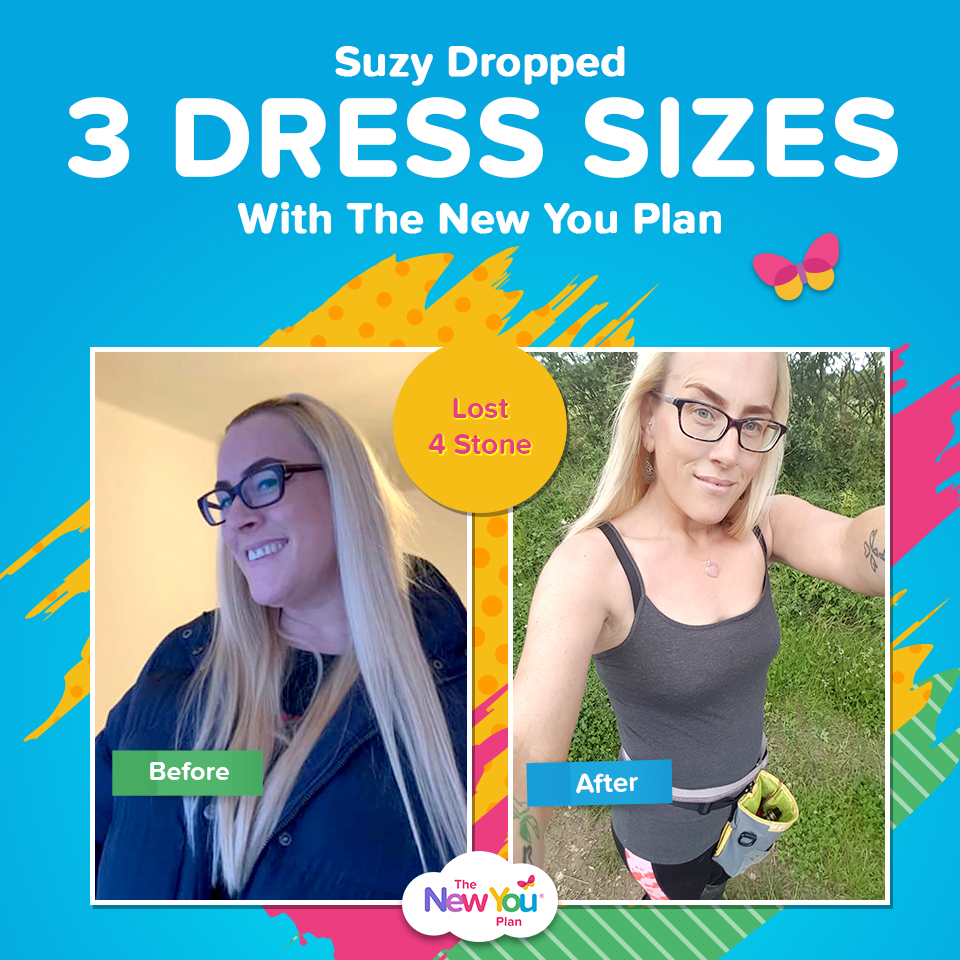 Suzy Lost 4st + Dropped 3 Dress Sizes Thanks To The New You Plan

Before finding The New You Plan, customer Suzy was obese. She felt sluggish, tired, unattractive, and generally very sad about her body and weight. Fast forward 5 months, and she has lost 4 stone and feels like a completely new person. Here, she shares her heartfelt story in the hope of inspiring others that they too can end 2019 the way they've always dreamed of.
---
Suzy, describe how you felt before you started The New You Plan
I felt obese, sluggish, tired, heavy, bloated unattractive and very sad about my weight and my body. I had felt this way for 14 years.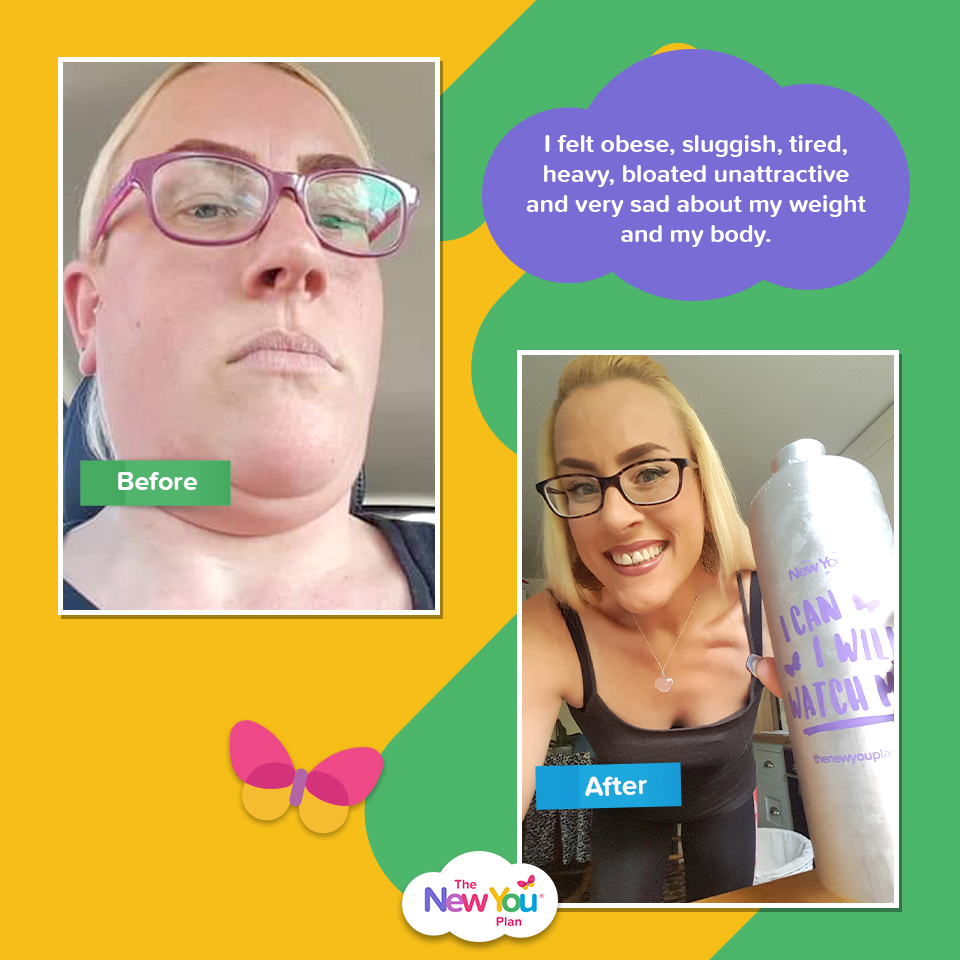 How did you discover The New You Plan?
A friend of mine achieved her dream figure and weight with The New You plan, and she very kindly gave me the details when I asked her how she had achieved such remarkable results in such a short space of time.
Have you reached your target?
I was obese class 1 before I started the plan but now I am now a healthy weight and BMI as I am 5ft 10″ and weight 11st 6lbs. I intend to lose a further stone with New You over the next month to achieve my ultimate goal of a 5 stone weight loss, which is approximately a third total loss of my body weight.
The 4 stone I have lost so far was achieved on Total Food Replacement.
I took the summer off from TFR onto a fresh focus type of eating from June until now to enjoy our summer holidays with my daughter and to maintain my weight loss. I am still doing this and I am going to go back onto fast focus (TFR) shortly to lose the final stone, which I anticipate will take me about a month.
How was the plan changed your life?
I feel confident, slim, fit healthy and attractive. I love my body again.
My cholesterol levels have reduced and are now super low!
I feel happier now to socialise and to go out and about as I now feel confident wearing nice, figure hugging bright clothing, as opposed to hiding at home wearing large black oversized clothing.
I feel so much brighter, happier, energised and healthier now!
I feel like a new woman, like I am back to being slim and in my 20s again!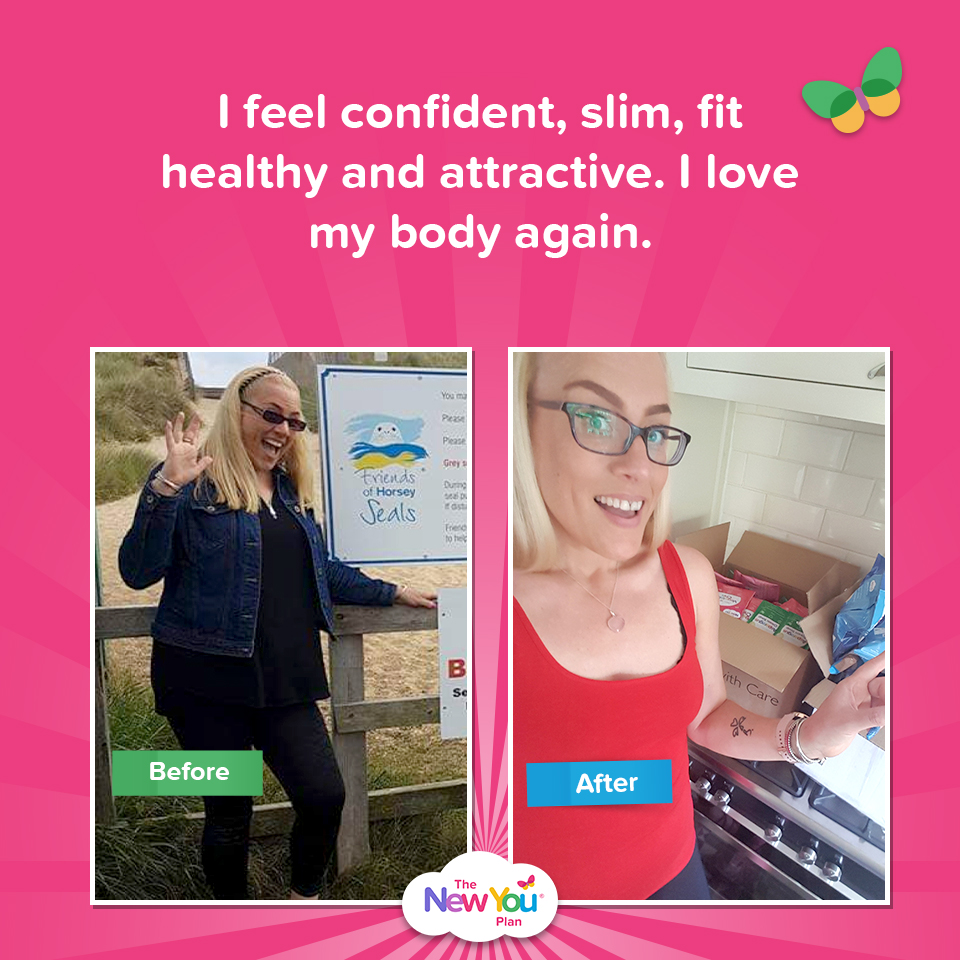 What was your biggest motivator in staying on track
From the moment I saw what my friend had achieved with her amazing weight loss with New You in such a short space of time I was absolutely 100% dedicated to doing the same and to achieve my dream weight and body. Nothing was going to stop me! My 14 year old daughter was so excited that I was embarking on this weight loss programme and I was incredibly motivated to stick with it and become slim to make my daughter proud of me.
What's your biggest non-scale victory?
A reduction in bra cup size from DD to B.
A reduction in waist size from 44 inches to 28 inches.
A reduction in body inches of a whopping 77 inches!
A reduction in dress size from 16/18 – 10/12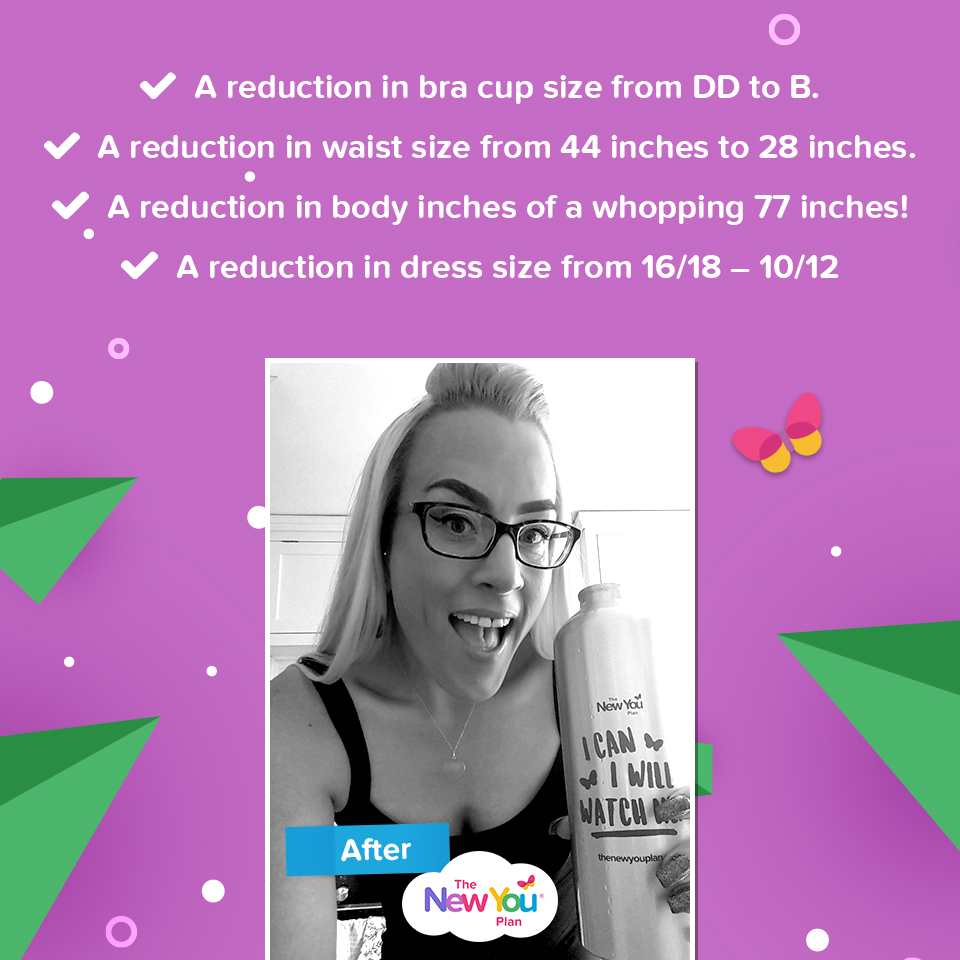 Since losing weight what is your happiest memory or proudest moment?
My proudest moments and happiest memories are when my daughter always tells me how proud she is of her mummy for doing this!
What is the nicest compliment you have received since losing weight?
I have been told that I look 20 years younger than my age of 44!
What are your favourite New You meals and snacks?
I adore the crisps and chocolate bar snacks, which I have used throughout Fast Focus and Fresh Focus. My favourite meals are Chocolate Brownie, Oatmeal Porridge, Maple Syrup Pancakes, Chocolate Muesli, Chilli, Burgers, Carbonara, Pasta Broccoli and Asparagus Soup.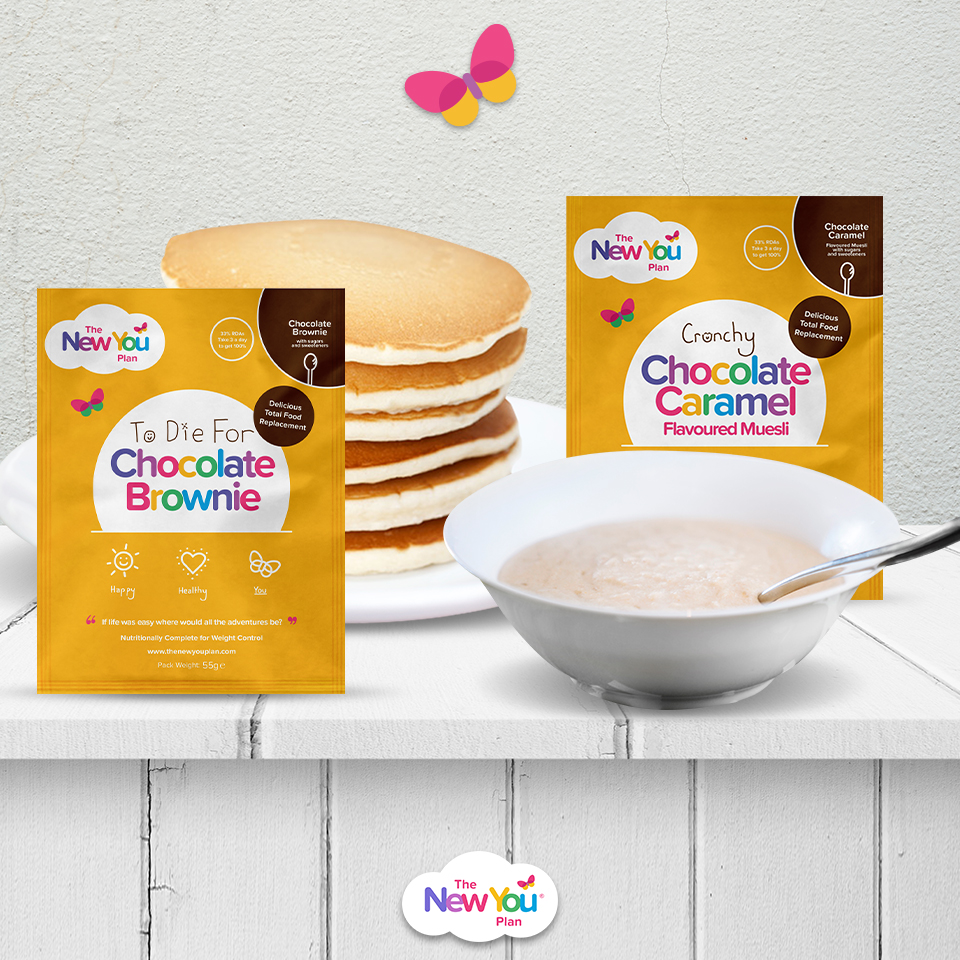 What advice would you offer anyone thinking of starting the plan?
The New You Plan will absolutely change your life for the better! I honestly feel that if I can do this (as a previous little miss greedy guts) literally anybody can do this!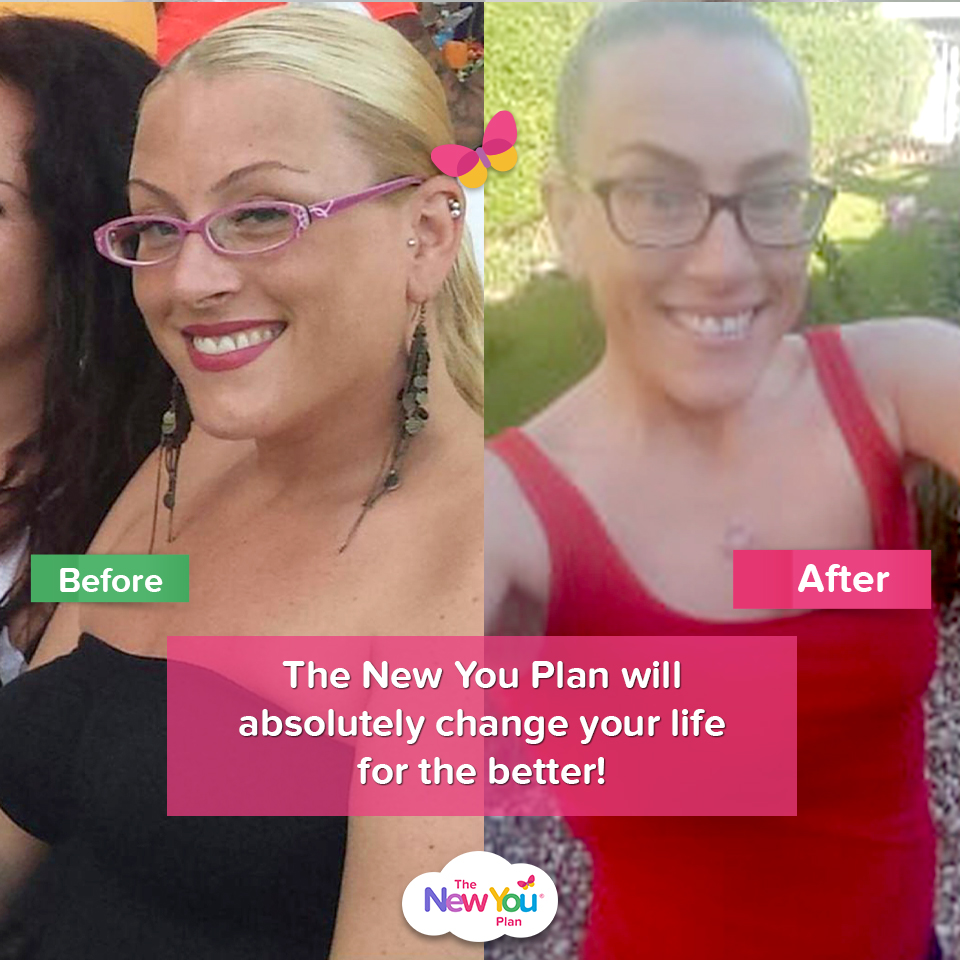 All of the Meals, Breakfasts, Puddings, Crisps and Chocolate Bars are delicious and throughout the entire plan you hardly ever feel hungry! Your body is moved into a state of ketosis which means that you are super energised, never hungry and your body is melting away your fat every day. You are likely to lose an average of one stone per month which is amazing!
As the days and weeks go by you will soon see incredible and amazing changes in the mirror and on the scales! The New You Secret Slimmers Facebook group, which you can join when you start the plan is such a brilliant and fantastic source of support every day from The New You team and fellow likeminded slimmers. The kindness, encouragement and support you will receive from the Secret Slimmers group is absolutely amazing.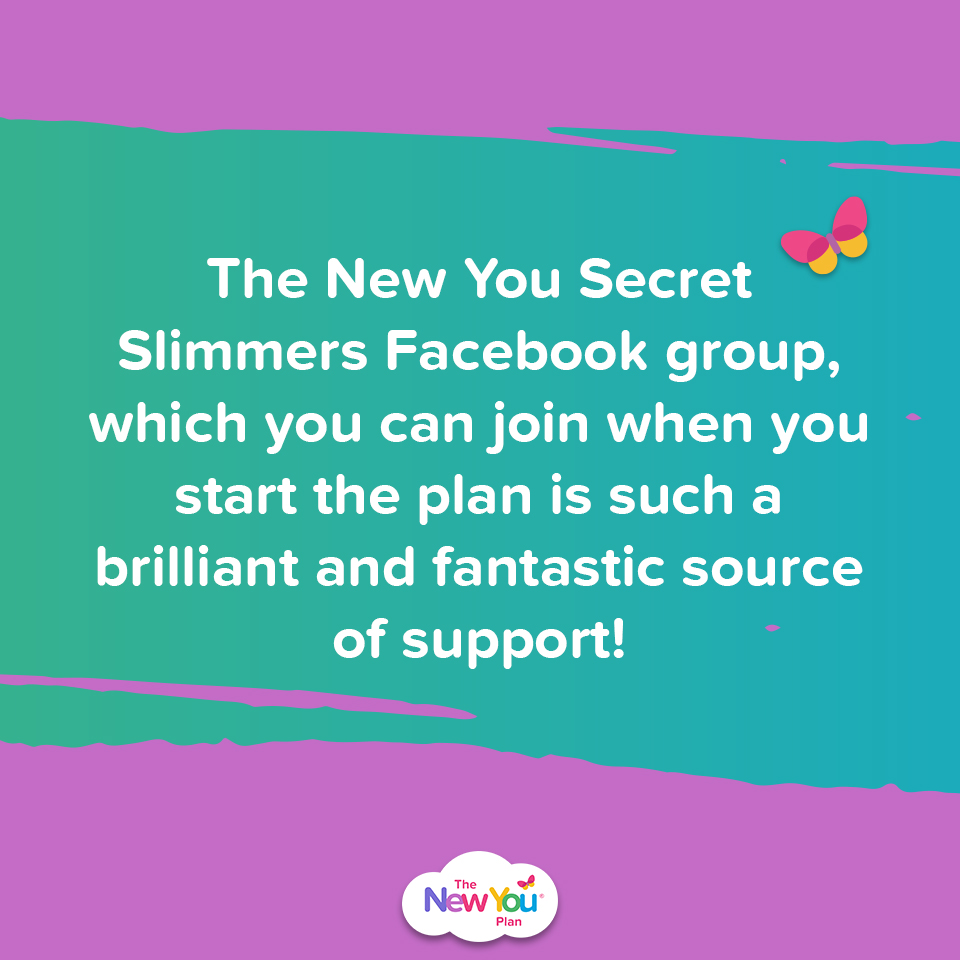 I have tried so many different diets in the past and not enjoyed any of them, but this plan is absolutely the best! I would recommend New You to anybody wanting to lose weight, feel slim and slinky, healthy, energised and happier in their lives, and ultimately to achieve their dream body, because if this is what you want to achieve go straight to the new website and place your order for a starter pack! You honestly will not regret it – it's life changing!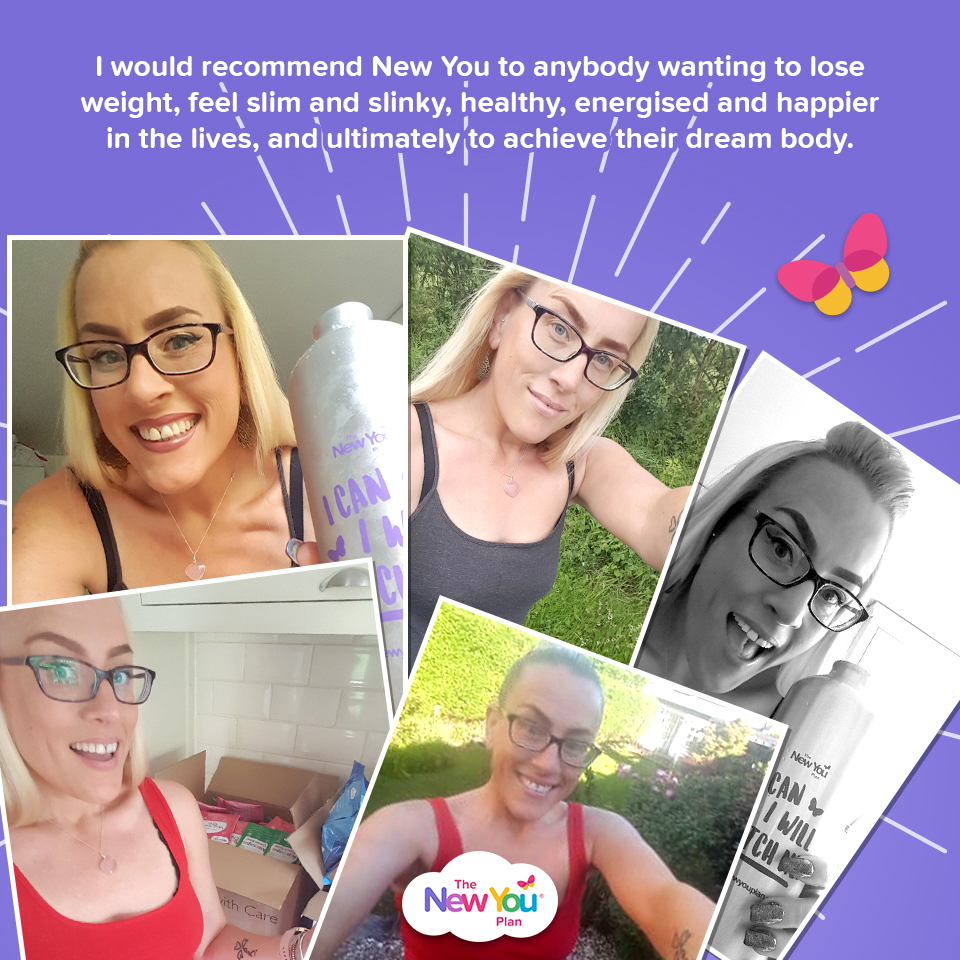 ---
I did it! So can you!
We can, we will watch us!
Love and best wishes from Suzy xxx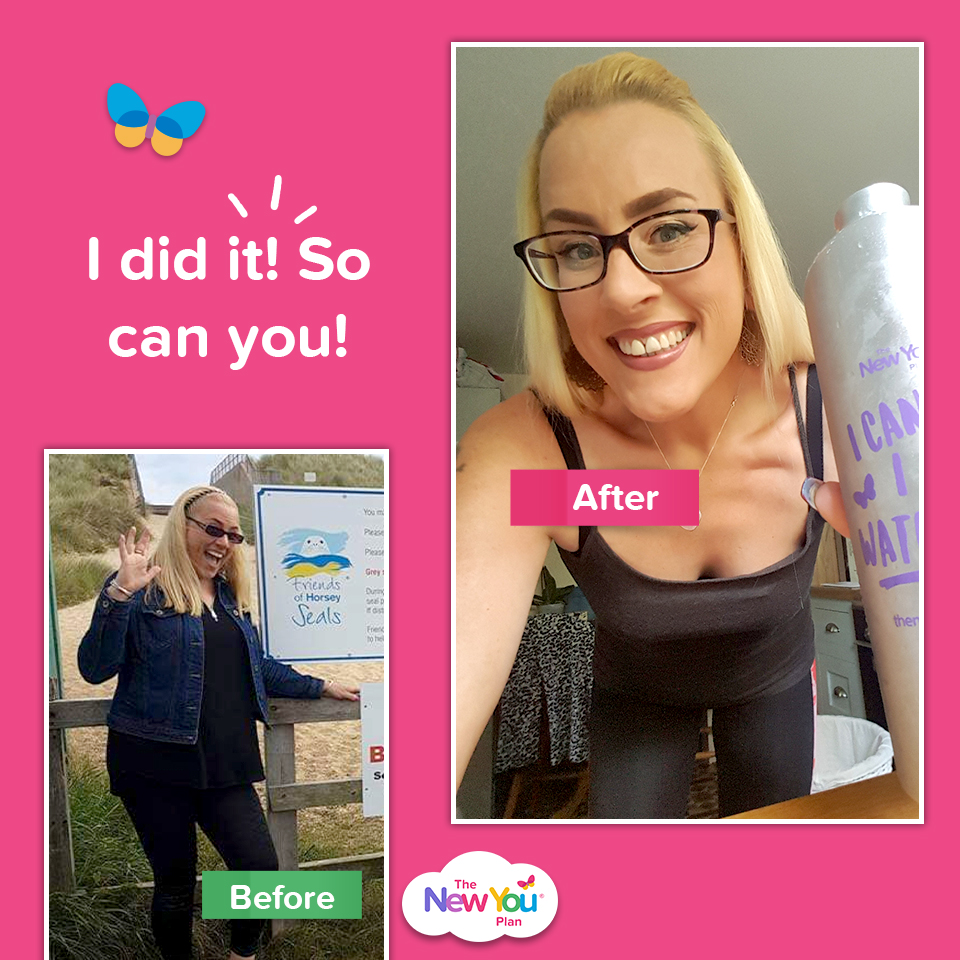 ---

Start Your TFR Journey Today!

---
Getting started is the first step in your journey to a brand New You! To help you understand fully how our plan works, our Get Started page was designed specifically for people new to the plan.
Head over to our site where you'll find tonnes of important information including how our plan works, the science behind it, loads of top tips, information on our meals, as well as real customer testimonials.
Click here to visit our Get Started page!