Diet Mindset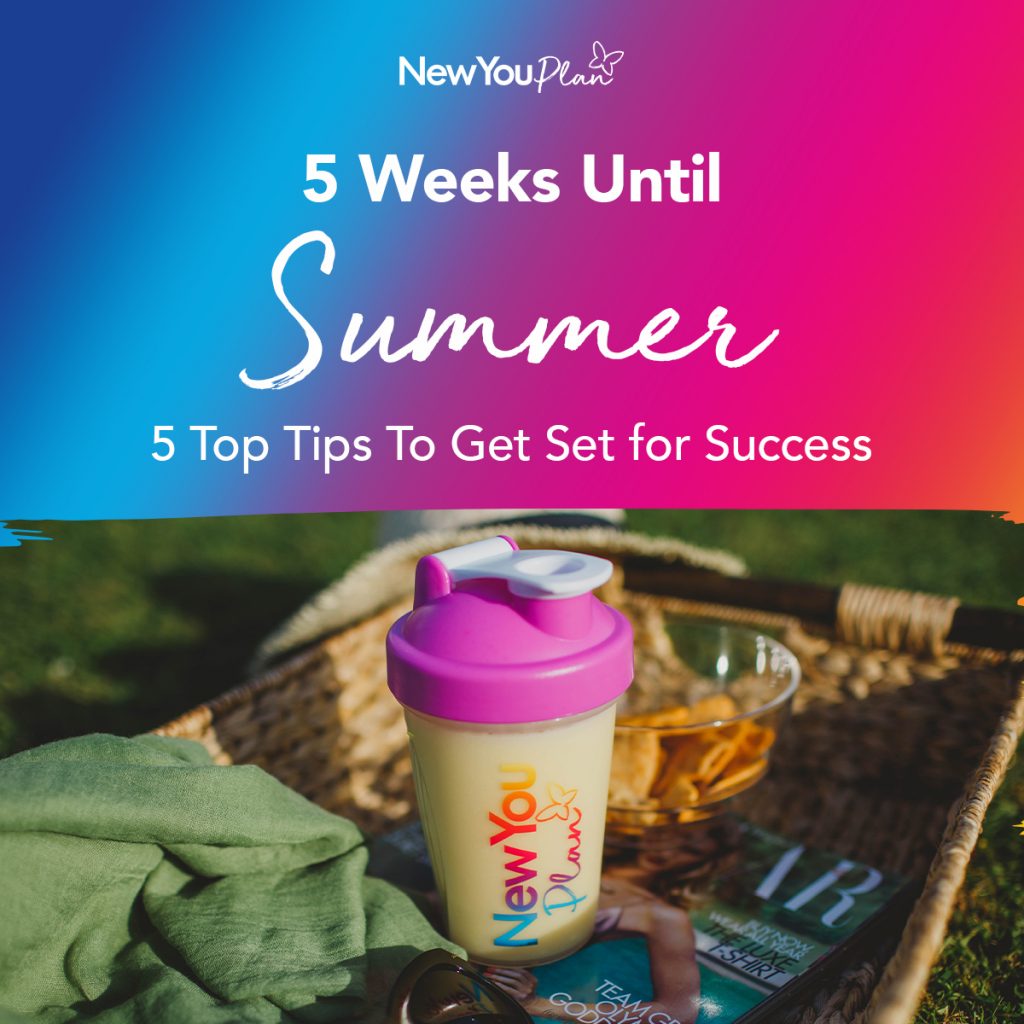 5 Weeks Until Summer: 5 Top Tips To Get Set for Success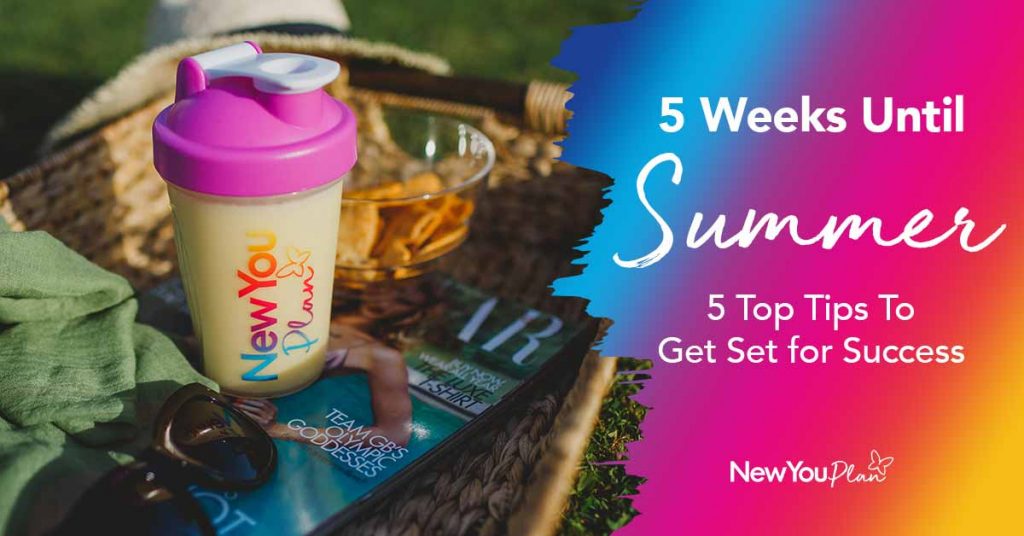 The countdown is on! Summer is just around the corner and we're here to help you make it amazing. With just 5 weeks to go, here are our top tips to set you up for success this summer.
Believe it or not, summer is actually the BEST time of the year to diet! As we begin the shed the layers (and maybe even flash a bit of ankle), uncurl ourselves from the much-loved but very worn out sofa, and retire the onesie to the back of the wardrobe until next winter, there is much to look forward to.
With the feeling of warm sunshine on our faces and more glorious hours of brightness, everyone's moods are generally better at this time of year. Plus, many of us will have a big event lined up for summer. A wedding, city break, or holiday abroad perhaps.
Spring and summer are seasons of rejuvenation. Mother nature is working her magic to transform our beautiful surroundings and with all of this happening, it seems only right that we should work on ourselves and our own transformations.
What all of this means is that spring and summer are the perfect time of year to stick to or start a new diet! With motivation and mood levels high, it's time to say goodbye to comfort eating on the sofa and hello to working on those diet goals.
With only 5 weeks until summer, NOW is the time to embrace your weight loss journey. So with this in mind, here are our top tips to set you up for success this summer.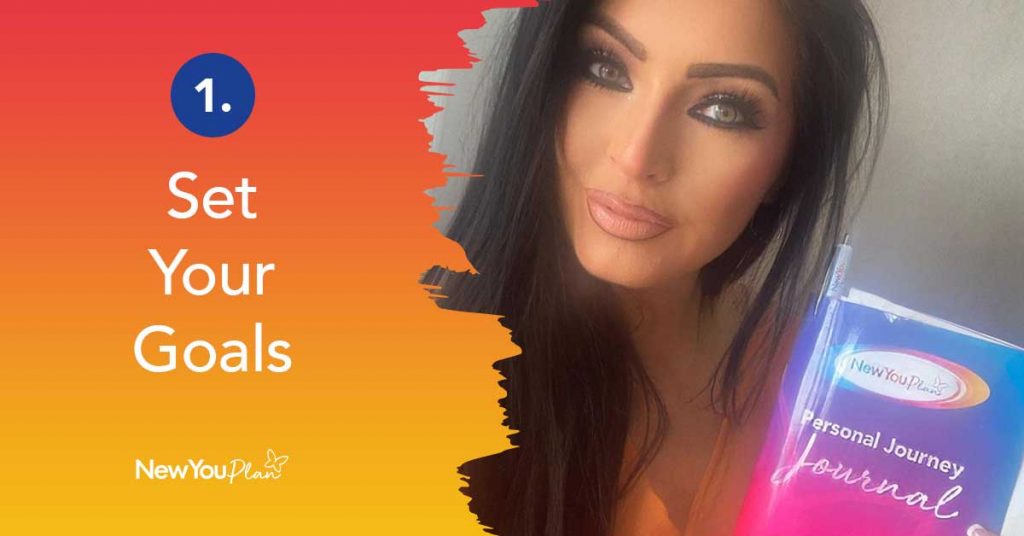 1. Set Your Goals
Every good plan starts with some goals to work towards and your New You journey should be no different. Having goals not only makes you accountable but also helps break your journey down into smaller, more manageable chunks. It also gives you plenty of reasons to celebrate as you reach each of your mini milestones. We firmly believe in rewarding yourself when you reach a goal as this offers great incentive to move onto the next one.
Check out our Magical New Me & Personal Journey Journals for a guided approach to journalling and goal setting.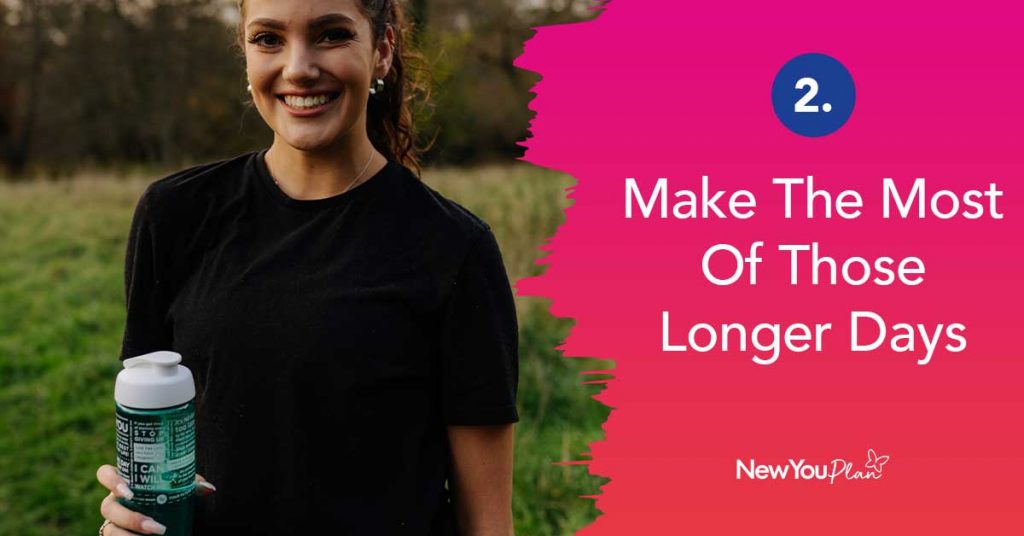 2. Make The Most Of Those Longer Days
Naturally, during the autumn and winter months most of us just want to retire to the sofa in the evening. However, spring and summer bring with them warmer, longer days, which means more glorious sunshine and bright evenings. Going for just a 30-minute walk has so many benefits including boosting your mood, helping you clear your mind, stabilising your blood pressure and aiding your digestion. All of these benefits will have a positive impact on your mindset when it comes to your weight loss journey.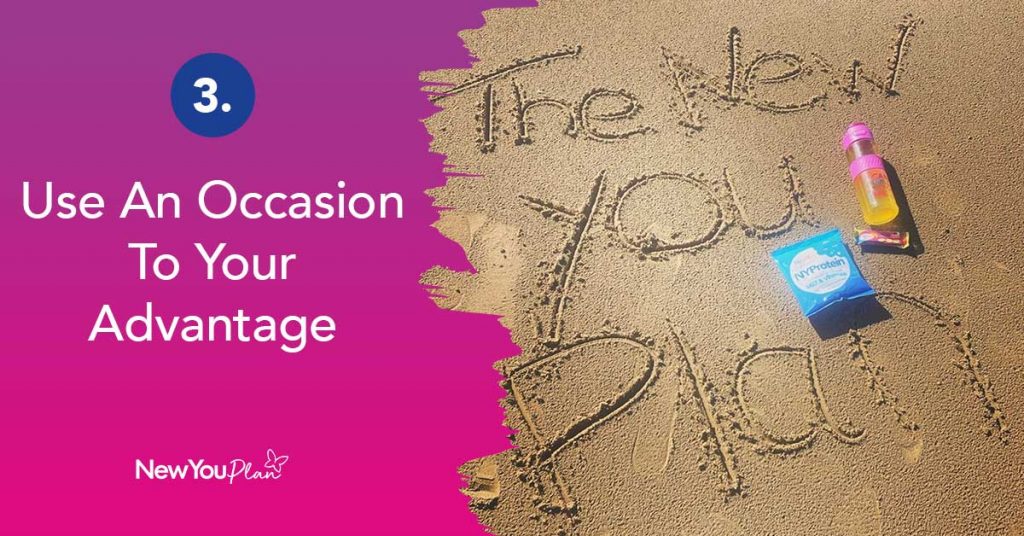 3. Use An Occasion To Your Advantage
For many of us, summer has an big event in store. Whether it's a birthday, celebration of some kind, a summer holiday, city break or wedding, let this serve as your goal. This is your WHY – the reason WHY you want to lose weight. Visualise yourself at the event at your target weight. How does this look? Pay attention to how this image makes you feel. Do you feel proud? Confident? Happy? Draw on this image anytime you feel you need some extra motivation.
We also love the idea of finding a goal outfit for yourself. You don't have to buy it now (if you don't want to) but even just have a photo of it handy so you can visualise yourself wearing it.
4. Add A Touch Of Summer To Your Diet
At The New You Plan, we believe that dieting shouldn't be a time of deprivation! It should be fun and for spring and summer, that means getting seasonal with our products. Here are some of the ways you can get creative with our meals and snacks…
Before having a shake, pop your glass into the freezer and serve your chosen flavour over crushed ice – delicious!
Our Water Flavourings, Peach Drainers and Pineapple Boosts will keep you hydrated and come in a wide range of fruity and tropical flavours.
You can freeze our Shakes & Water Flavourings. Simply pop into ice-lolly moulds and leave in the freezer to work its magic.
Start your day with a delicious iced latte, the New You Plan! Add an extra spoonful of coffee to our Caffe Latte Shake and serve with ice.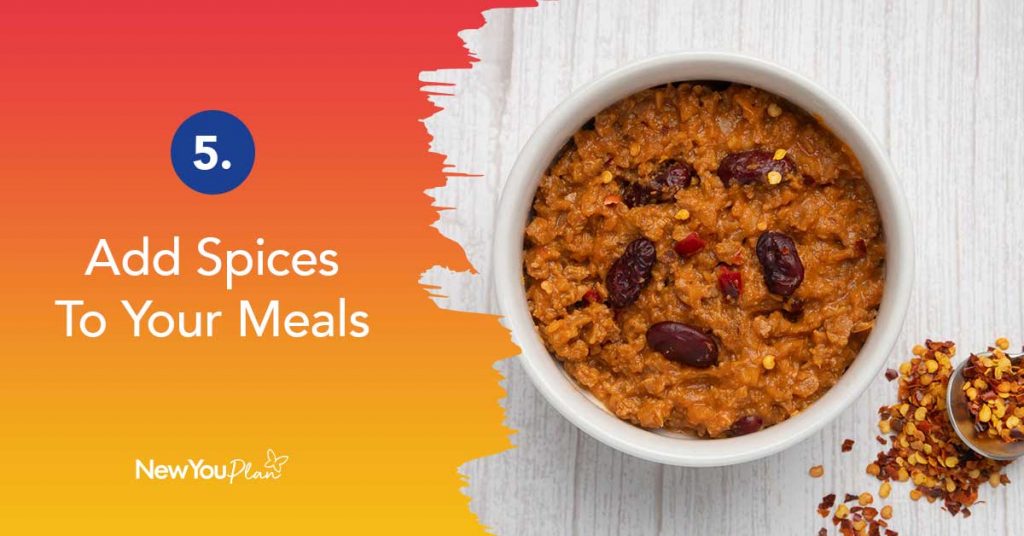 5. Add Spices To Your Meals
We understand that the warmer weather might leave you wanting to ditch the heat at meal times but research has shown that adding spices to your food can actually help you lose weight. Not only do some spices enhance the flavour of their food but many boast health benefits too. Herbs & spices including cayenne pepper, ginger, oregano, tumeric, black pepper, cinnamon and cumin can be added to your New You meals.
With just 5 weeks to summer, now is the perfect time to focus on your weight loss journey. To get started, visit our website here.
Make Our 2023 Transformation Challenge Your Secret Weight Loss Weapon!

If you fancy losing weight this summer, you could reach your goal and WIN CASH in our 2023 Transformation Challenge! This year, we are on a mission to help as many men and women reach their goals for good. With this in mind, we have launched our BIGGEST giveaway ever. In 2023, you really could lose weight, win cash and diet for FREE, thanks to our MASSIVE £75K giveaway.
Our next challenge ends on 30th June, just in time for Summer. Now is the time to submit your before photo. Get all the details here.
PLUS… You Could Diet For FREE!

And while you're losing weight, you could also DIET FOR FREE, simply by sharing your journey online! It can be as simple as sharing a selfie with one of our products or telling your story for our blog.
Get all the details and find our how you could WIN a share of £45k worth of products here.