Diet Mindset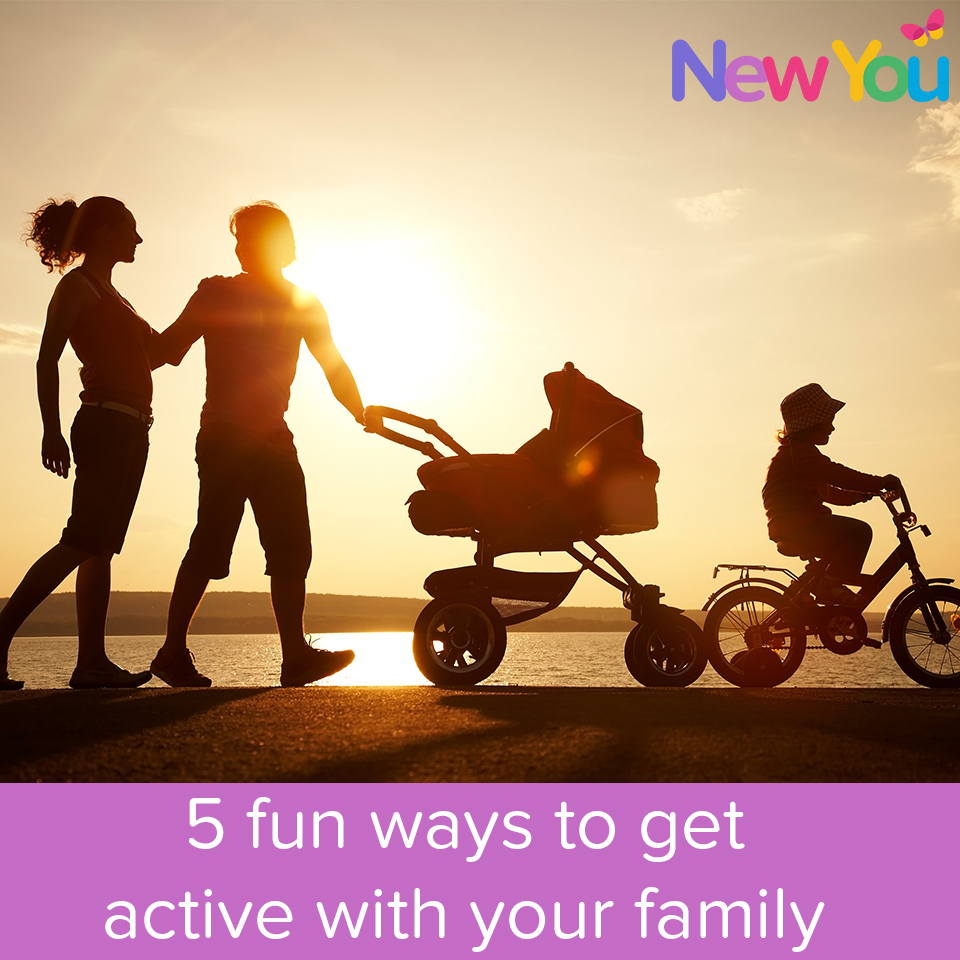 5 fun ways to get active with your family*

*Weight loss results may vary. This is not a guarantee.
WOW! We can't believe that cleaning for 30 minutes burns so many calories… 167 in fact!! And the good news is that when you are on the New You Plan you won't be able to sit still… you'll be buzzing with soooo much energy! So many customers say their house has never been cleaner! So New You is a win win… clean house and extra burning of calories!
Check out these 5 fun way ways get active with your family and burn more calories.
1) Step to it
If either or both you and your partner work full time, the evenings are a wonderful time to catch up on each other's days. Make a point of going for a walk together as a family for some fresh air and share the high points of your day. Try walking to a new place each evening to keep it exciting.
A gentle 30-minute walk will burn approx. 85 calories*
2) Sporting hero
There are so many sports that you as a family can try together. From tennis to karate, swimming to rounders, agree on your favourite and dedicate a night of the week to it. Check out local clubs for a list of their activities or simply head to your nearest park with a football for a kick-about. You'll invoke a sense of family competition and get active in the process.
30 minutes of playing frisbee will burn approx. 111 calories
3) Clean up
Cleaning the house is just one of those things that needs done and while many of us may not enjoy it, there are ways to make it more fun. Involving the kids and making a game of it is a great way to make it less tedious!
30 minutes of cleaning will burn approximately 167 calories
4) Let's dance
A great way to relieve stress and burn calories is to dance it out! Take turns choosing your favourite songs and dance the night away. Get creative and make up routines that you can all do together.
30 minutes of dancing will burn approximately 204 calories
5) Explore all avenues
Think of all the beautiful locations that your local area boasts and how many of these you haven't visited. Whether it's a local castle with plenty of stairs to climb, or a scenic area with unrivalled views, don those hiking boots and spend a Saturday afternoon exploring with your family.
30 minutes of hiking will burn approximately 223 calories
So there you are! Five simple but effective ways to involve your family in your New You Plan journey and help everyone get more active!
What activities do you and your family enjoy doing together? Tell us below!
*Calories source: www.health.harvard.edu