Before & Afters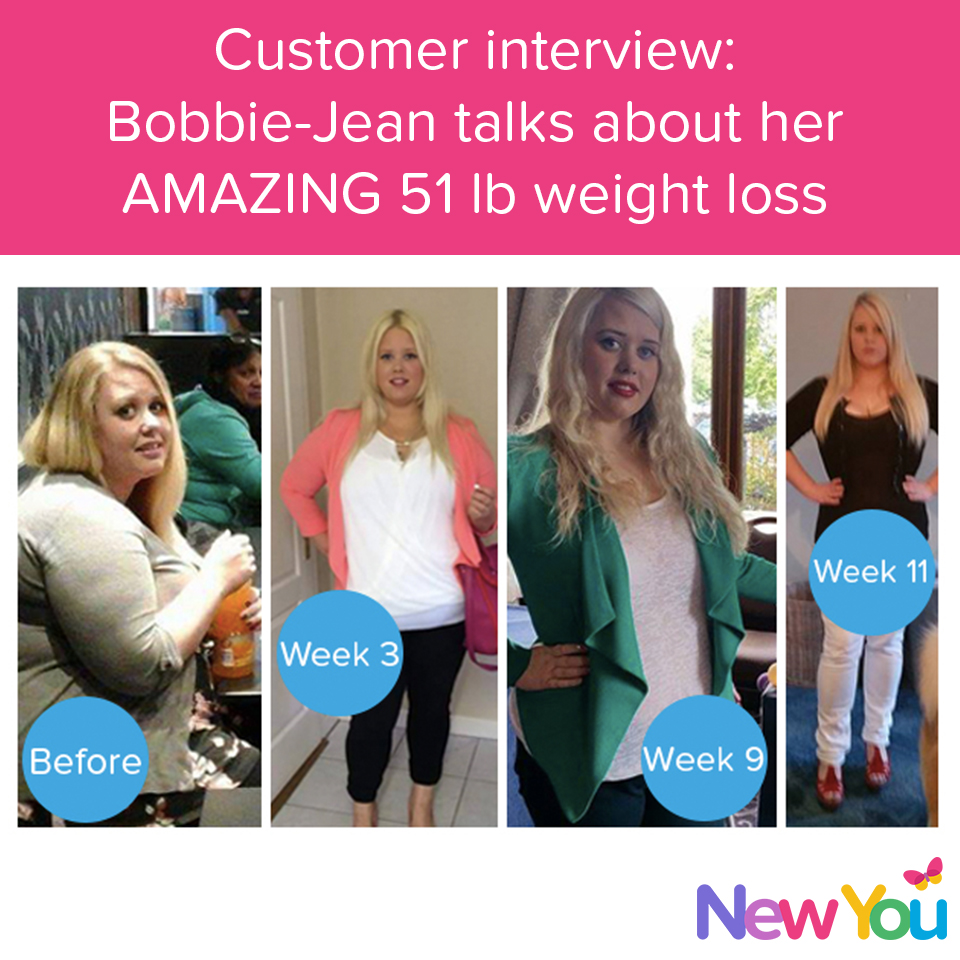 Customer interview: Bobbie-Jean loses 51lbs* on The New You Plan
*Results may vary. This is not a guarantee
Bobbie-Jean is proof that with a little determination and the perfect diet plan, the results are tremendous! In just 12 weeks, she has lost an amazing 3st 9lbs, which is 9lbs more than the first target she set for herself. From a size 18, (although she admits she was probably bigger than this), Bobbie-Jean is showing off her new slimline silhouette as a sexy size 14. She has lost an incredible 37 inches in total, 8 of which were from her waist and 9 from her hips.
*Results may vary. This is not a guarantee
In an emotional interview, Bobbie-Jean shares the reason she began the plan, which really touched our hearts. She is a true inspiration and proof that no matter what happens in life, you have the power and control to achieve your goals.
So take 20 minutes to yourself and listen to Bobbie-Jean's incredible journey below.