Julz 2020 Daily Blog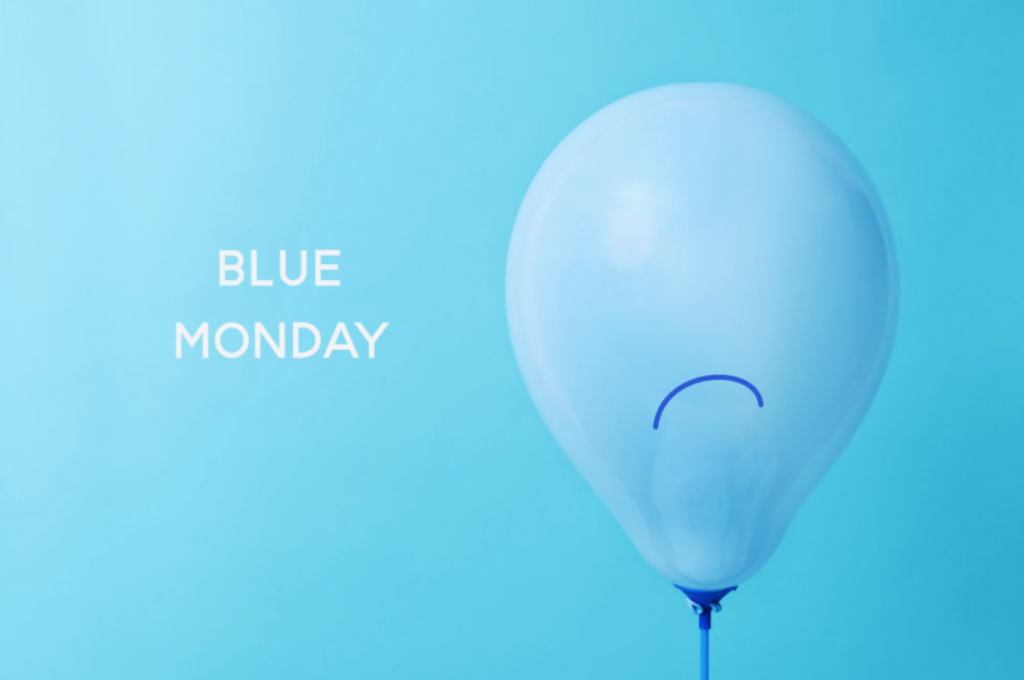 Simple 3 Step Process To Feel Better About Your Whole Life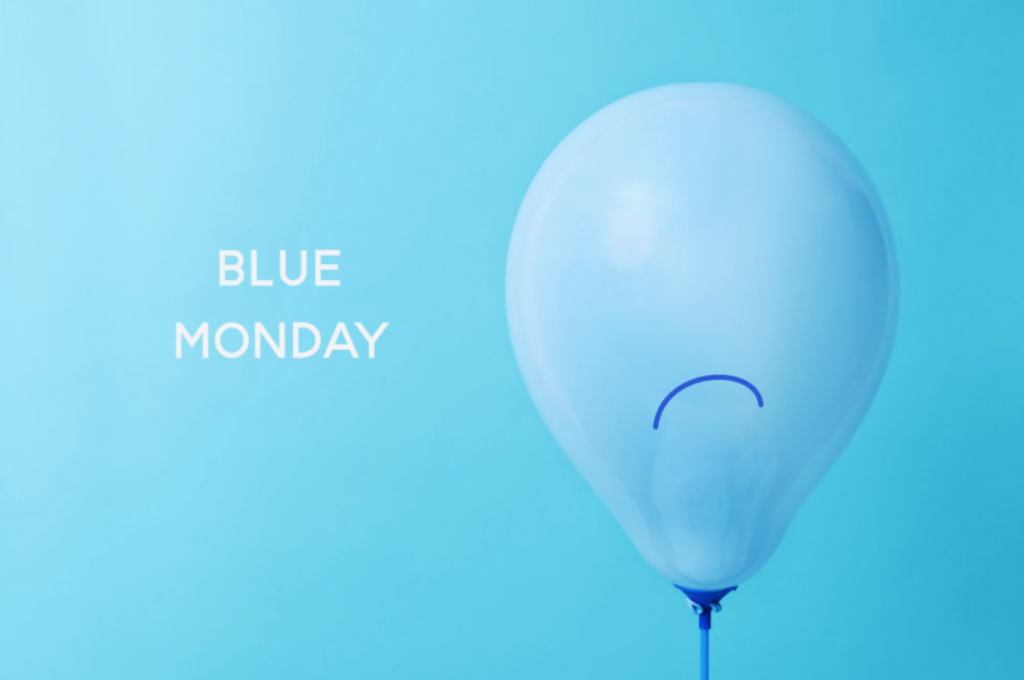 Today is called BLUE MONDAY, it is meant to be the most depressing day of January. A month that a lot of people can feel down and suffer from the January Blues.
Everyone is different and has their own way to sooth or snap themselves out of feeling blue.
In today's blog post I thought I would share a simple process that I do that helps me to feel empowered and not so blue.
I have noticed that when I am dwelling on the past, worrying about things outside my control and feeling stuck in a rut; I feel blue or in other words a bit depressed!
This simple technique has helped me to feel better in minutes;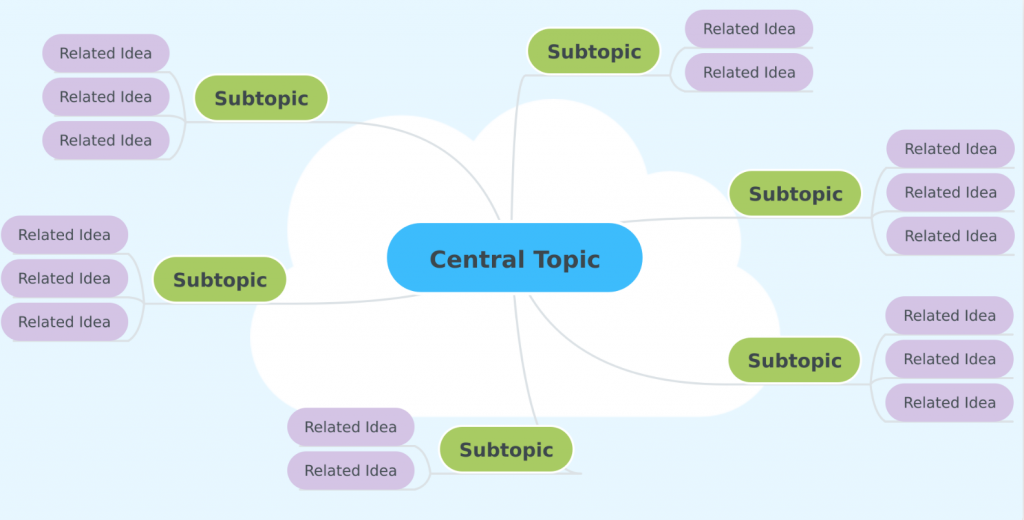 You can do it with pen and paper, in the notes on your phone or use a mind map app on your device.
I start with listing out all the important areas of my life. You do not have to put them in no particular order (this is why a mind map app is good for this.)
Start with the areas that will impact YOU the most.
The areas you want to see the most change in. You probably want to have about 7-8 life areas.
Here are some examples of life areas that you might want to choose;
Health, Fitness, Sleep, Weight, Style, Beauty, Relaxation, Fun, Hobby
Partner, Children, Family, Friends, Community, Church, Charity
Work, Study, Business, Money, Savings, Expenses, Investments
Home, Bedroom, Kitchen, Bathroom, Car, Garden, Office
Pick your 7 or so areas that you feel if there was change in, you would feel better about.
Meet Stressed Out Sue
So for example let's pretend there is a lovely lady called Sue, she is a really nice person but feeling a bit stressed out.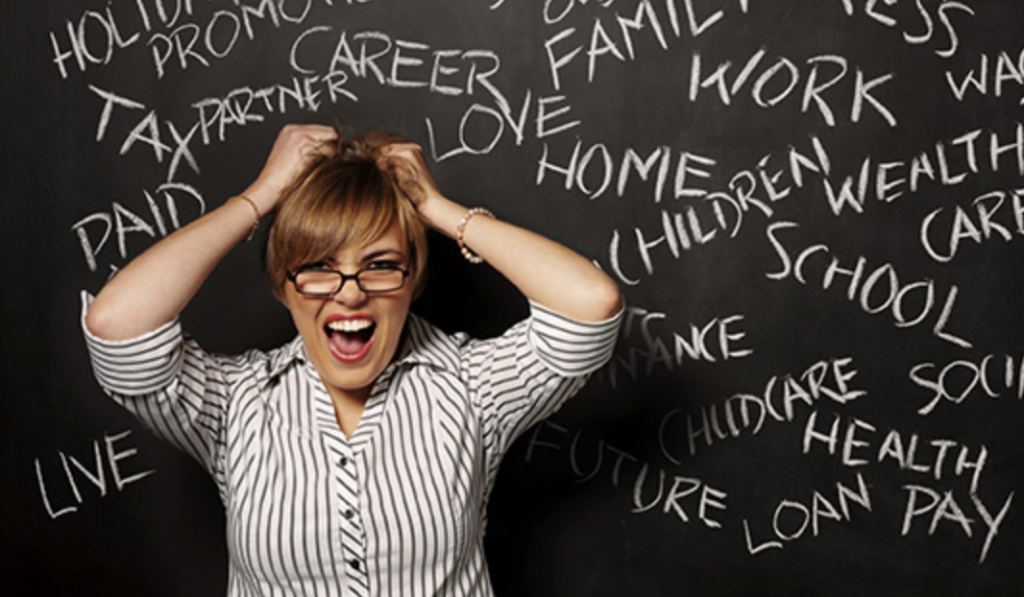 Here is her average day;
She wakes up feeling tired as she didn't get to sleep until really late, her morning is a rush, and even though her wardrobe is full of clothes, she only wears a handful. She feels a bit down about how she looks, and rarely bothers to make an effort in her appearance.
Sue has tried to get started on her meal replacement diet plan so many times this January but keeps failing, and overeating badly. The bills are coming in and she is stressed about her money situation. On top of that her house is feeling cluttered and she is battling with her kids for being on their devices too much and she is feeling guilty about that.
You might relate to some of Sue's problems.
Sue's Life List Might Look Like this;
My Emotions – she wants to feel better, happier and more positive
Weight Loss – she needs to kick start a healthy lifestyle fast!
Sleep – she wants to wake up feeling excited for her day, not drained.
Appearance – she wants to make herself a bigger focus in her priorities
Kids – she wants her kids to be healthy and happy and feel loved.
Money – she needs to get control of the situation and have a plan
Clutter – she wants her home to be a place of relaxation & organisation
TASK: COME UP WITH YOUR OWN LIFE LIST.
What areas of your life would you like to see and feel changes in fast?
Once you have your life list the next thing you want to do is think of 3 small things that you could easily complete in the next 7 days, they do not have to be major big tasks, just small simple tasks.
These should be small simple steps that you KNOW you could complete.
Let's take a look at what Sue's 3 things could be…
My Emotions

Write out 5 things I am grateful every night
Listen to a positive audio every day when I am driving to work
Go for a nature walk 3 times at lunch time this week

Weight Loss

Read inspirational success stories on new you blog
Take my before photos for the £1000 cash prize transformation challenge and commit to doing 7 days 100% on total food replacement
Post in Secret Slimmers every night and take part in the daily blog challenge

Sleep

Go to bed every night before 10pm
Put all apps on shut down an hour before bed at 9pm except for calm story. Listen to a relaxing sound or story on the Calm App every night to fall asleep
Use a Lavendar spray for my pillow

Appearance

Commit to my skin care routine every morning and night
Take 20 mins to do my make up and hair every morning
Make appointment at hygienist for a deep clean on teeth.

Kids

Hug my kids every day, tell them I love them
Set screen time on their devices to a reasonable amount and explain why this is good for their health
Do grateful good nights with kids every night and focus on the good as a family

Money

Set up a spreadsheet and analyse my spending for the last 90 days
Cancel any DD / subscriptions that I don't need
Use food from the freezer this week to cut down on grocery bill

Clutter

Tidy my bedroom side table drawers
Tidy my make up and toiletries
Organise my clothes so that what I wear is easy to see.
Just imagine Sue 7 days from now if she achieved 80% of what she set out to do? How much better do you think she would be feeling?
In 7 days her whole life could feel like it was operating on a whole new level.
She could feel like a new person in one week! And with the power of momentum, if this became a weekly task that she did every weekend, in 90 days she could quantum leap her whole life, health and self image.
Come up with 3 simple tasks to do for each life area
It is very easy to come up with 3 simple tasks to do for each life area. Try it yourself and see.
Just think what is the next best thing I can do to make this area of my life better? Think baby steps.
When you complete this list you will feel a weight lift off you. I know I do anyway! I normally feel energised and ready to go and get organised to make it all happen.
It is so motivating when I realise how simple it is to make everything in my life better in 7 short days.
This is an exercise I come back to over and over again. I remember doing this exercise 10 years ago! I still do it. It really shifts my mindset from overwhelm to empowerment.
A lot of the things that will make your life better are simple things that do not even cost money and won't take much time either. Focus on the smallest things that can help you. The power of writing them down, as part of a 7 day life plan, and committing to taking action is SO POWERFUL.
Change your Whole Life in 7 days
If you are feeling down, and feeling overweight, it is easy to just focus on your weight loss. But sometimes you need to look at the big picture of your whole life.
Just by improving all areas of your life by a few percent over the space of a week, you will feel the knock on effect to this ripple through and inspire you to keep going.
What is going on in your life? What is causing you to feel bad or stressed?
Write out your life list and what 3 steps you can take in the next 7 days, and you will feel empowered!
Once you have your list of small actions for all your life areas, the next thing you want to do is SCHEDULE THEM.
Schedule Your 7 Day Success Plan
I do this into the calendar on my phone, and in the reminders on my phone. You can also do it using a pen on your personal diary.
Some tasks will be one off check box tasks and some will be reoccurring tasks in the 7 days.
For example here is what SUE would need to schedule;
One off tasks…
Put in calendar today to Take my I AM IN photo to make sure I have a chance of winning our £1000 cash prize transformation.
Put in calendar Monday, Wednesday, Friday for walk at lunch time.
Put trainers in boot of car to walk in.
Find my lavendar spray and keep it on bedside table.
Put a reminder into my phone every morning and night to do my skin care routine and every morning to do my hair and make up nice
Set my phone to go into bedtime mode at 9pm every night
Download the calm app
Spend 2 hours Monday organising my bedroom bed side table drawers and make up
Spend 2 hours on Tuesday evening starting my spending spreadsheet
Spend 2 hours organising mu wardrobe on SUNDAY
On Tuesday lunch time phone and book hygienist appointment
Now Sue has a simple action plan to follow for her week, that is going to uplift every area of her life that has been making her feel down.
When You Feel Blue Turn Your Focus Onto You!
This year, anytime you feel blue, my advice to you is turn your focus onto you. SELF LOVE IS ALWAYS THE ANSWER.
Self love isn't all bubble baths and candles. It is being self aware, being proactive, scheduling your success, talking to yourself in a kind and positive way.
When I feel blue I turn my focus back onto me. I realise I have the power to do what I need to do to live my best life. I don't need to look outside of myself, I just need to become aware of what is going on in my life today, and go about taking the small simple actions that can change everything.
Forget about what other people are doing, just focus on your life, how you feel, and start small, getting the wee things in place that will make every area of your life better.
This will make you feel empowered and provide yourself with a doable simple plan to make the next 7 days a powerful time of transformation in your life.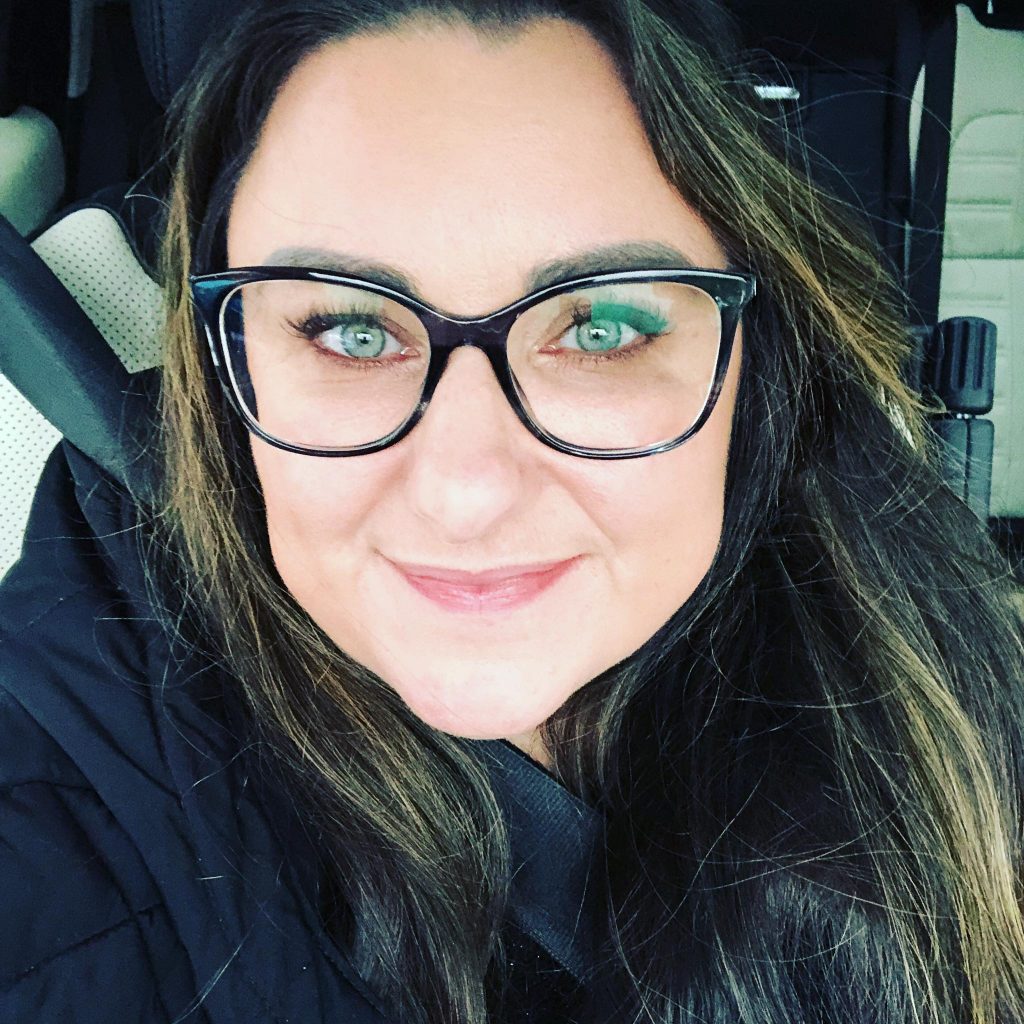 I hope you will try this, if you do, please let me know how it goes! I would love to know.
Much Love,
Julz xoxo
PS. If you would like to join me on a mission to lose 3 stone for Easter, please check out the special offers page and sign up for our £1000 transformation cash prize challenge! I have already lost 9 pounds in 2 weeks!
PPS. Keep checking back everyday for my latest blog, I am going to be blogging every single day in 2020. I have set myself this challenge to improve my creativity and writing over the year! Also to keep myself accountable on my transformation journey! I appreciate your support and encouragement!
If you want to join me and thousands others you can find out all our best offers here – CLICK HERE TO VIEW ALL SPECIAL OFFERS.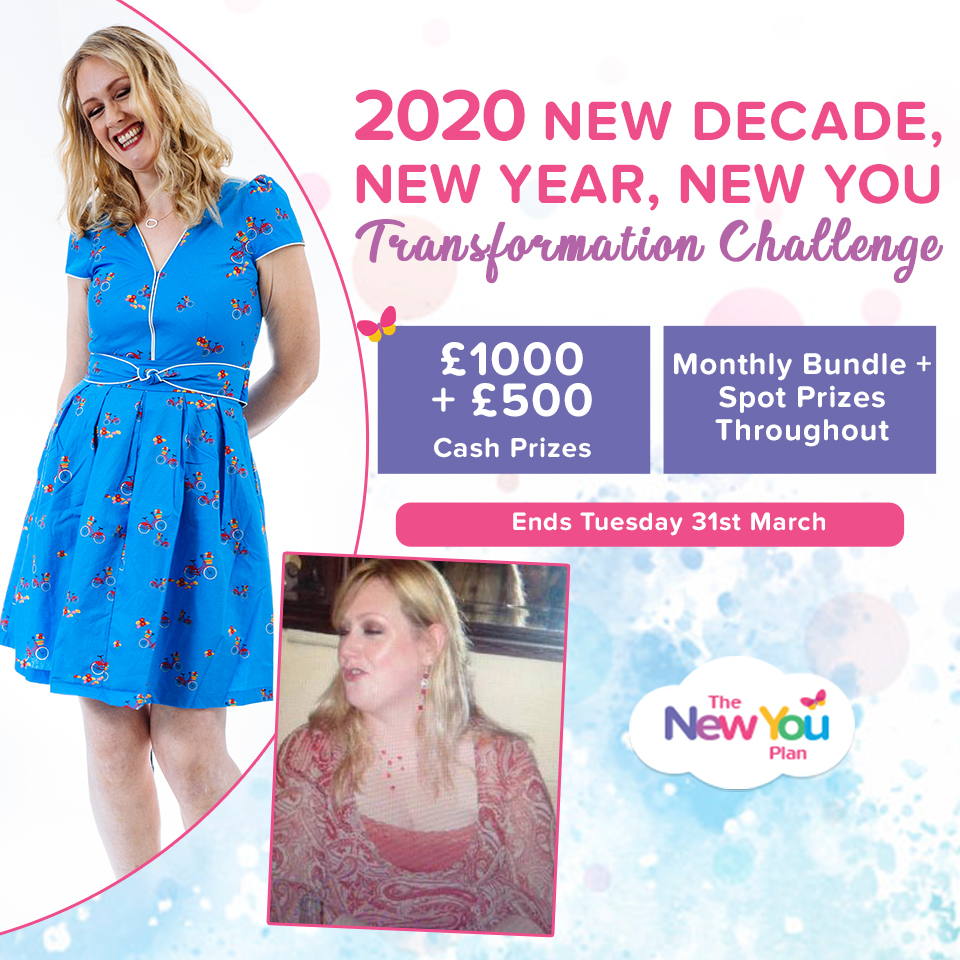 Fancy Dropping 3 Jean Sizes and Winning £1000 cash for Easter?
Make sure you take your before photo and join in with our transformation challenge for a chance to win £1000 cash prize!
We have a great buzz in our community, so many people are losing pounds and gaining confidence! We have selfie competitions, blogger competitions and prizes every week, just to help you feel focused and enjoy your journey! That is what we are all about here at the new you plan, we believe that your weight loss journey should be one of the most amazing experiences of your life!