#Mchallenge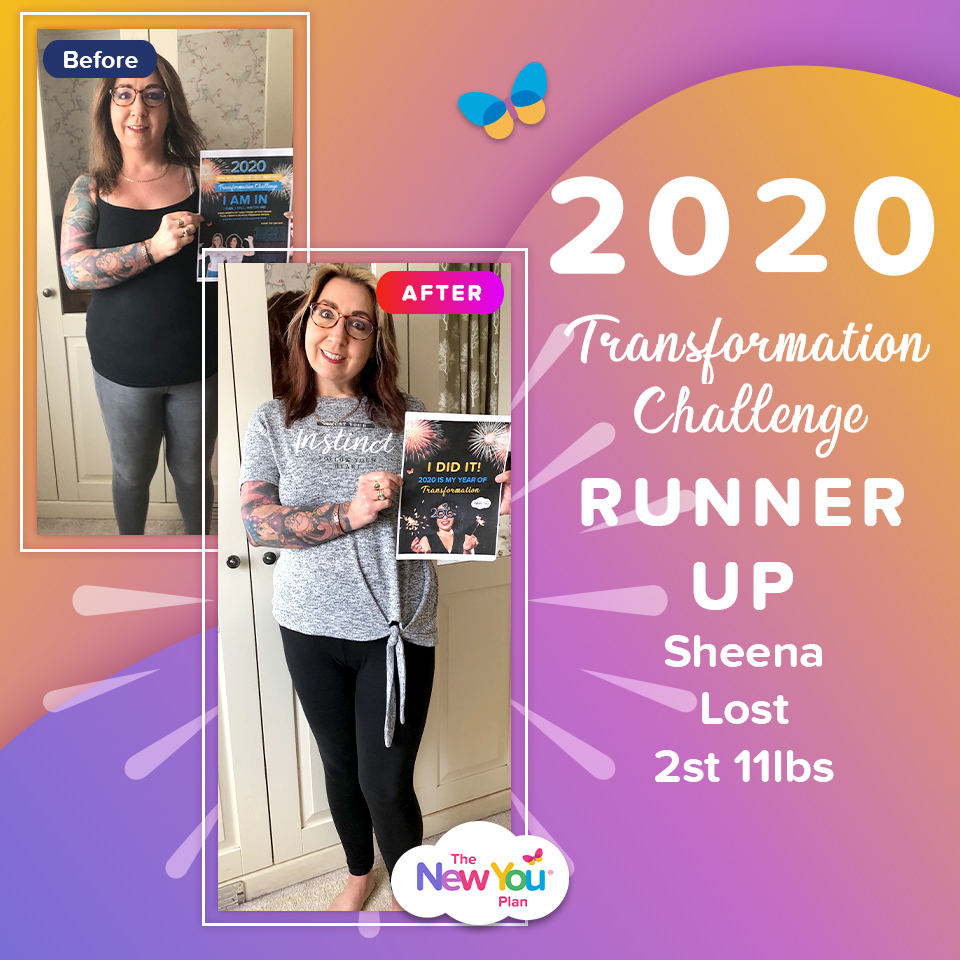 2020 Transformation Challenge Runner Up: Sheena Lost 2st 11lbs

Customer Sheena started 2020 determined to lose weight. When we launched our 2020 Transformation Challenge, she jumped at the chance to join, using it as the perfect motivation to stay on track.
Fast forward to April and she has lost 2st 11lbs, dropped 4 dress sizes and was named RUNNER UP in the challenge, bagging herself a not too shabby £100 worth of New You Plan points.
Following her win, we caught up with Sheena to see how she's feeling. Here is what she had to say…
Why did you decide to take part in the 2020 Transformation Challenge? Do you think it helped your success?
I decided to take part in the Transformation Challenge as I thought it was a great idea to see how my body would change in the 12 weeks. I think it helped my success, although I'm sure I would have stuck to the plan anyway.
What's the biggest lesson you've learned since taking part in the challenge?
The biggest lesson I've learned is that the secret to losing weight lies in my head, not my stomach. I actually don't need much food to still feel full and satisfied and I now know just how disciplined I can be.
Describe how you felt before you started the plan?
Before I started the plan, I felt old, fat and frumpy.  I lacked confidence and hated looking in the mirror or having my photo taken.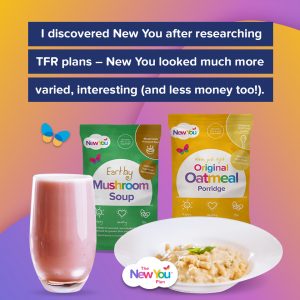 How did you discover The New You Plan?
I discovered New You after researching TFR plans – New You looked much more varied, interesting (and less money too!).
How has the plan changed your life? How has your health improved?
My life has changed in so many ways – I feel so much more confident in myself, I like feeling in control, I like feeling good in clothes and don't wear baggy stuff anymore.  I'm healthier, teetotal, my skin is better and I'm feeling good about myself.

What was your biggest motivator in staying on track?
My biggest motivator has been the confidence that the scales will show a weight loss EVERY WEEK and that keeps me on track. I loved completing the pink weekly tracker too!
What's your biggest non-scale victory?
My biggest non-scale victory is getting back into clothes I haven't been able to wear for years.
Since losing weight, what is your happiest memory / proudest moment?
Since losing weight, my proudest moment is seeing my family's reaction each week (pre-Coronavirus!).
What is the nicest compliment you've received since losing weight?
The nicest compliment I have received is from my daughter who calls me an 'incredible shrinking person'.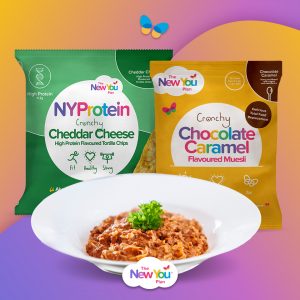 What are your favourite New You meals and snacks?
My favourite New You meal is a tie between Spicy Noodle Nosh and Chocolate Brownie but I can honestly say I haven't tried one I don't like!  My favourite snack has to be the Cheese Crisps.
What advice would you offer anyone thinking of starting the plan?
The advice I would offer anyone who's thinking of starting the plan is 'Just do it!  You'll love it' – the first few days can take a bit of getting used to but after that you won't even be thinking about food.  Try to start the plan with a clear social calendar as eating out is a no-no.  Stick with it and the results are guaranteed!
Start Your TFR Journey Today!

Getting started is the first step in your journey to a brand New You! To help you understand fully how our plan works, our Get Started page was designed specifically for people new to the plan.
Head over to our site where you'll find tonnes of important information including how our plan works, the science behind it, loads of top tips, information on our meals, as well as real customer testimonials.
Click here to visit our Get Started page!