Before & Afters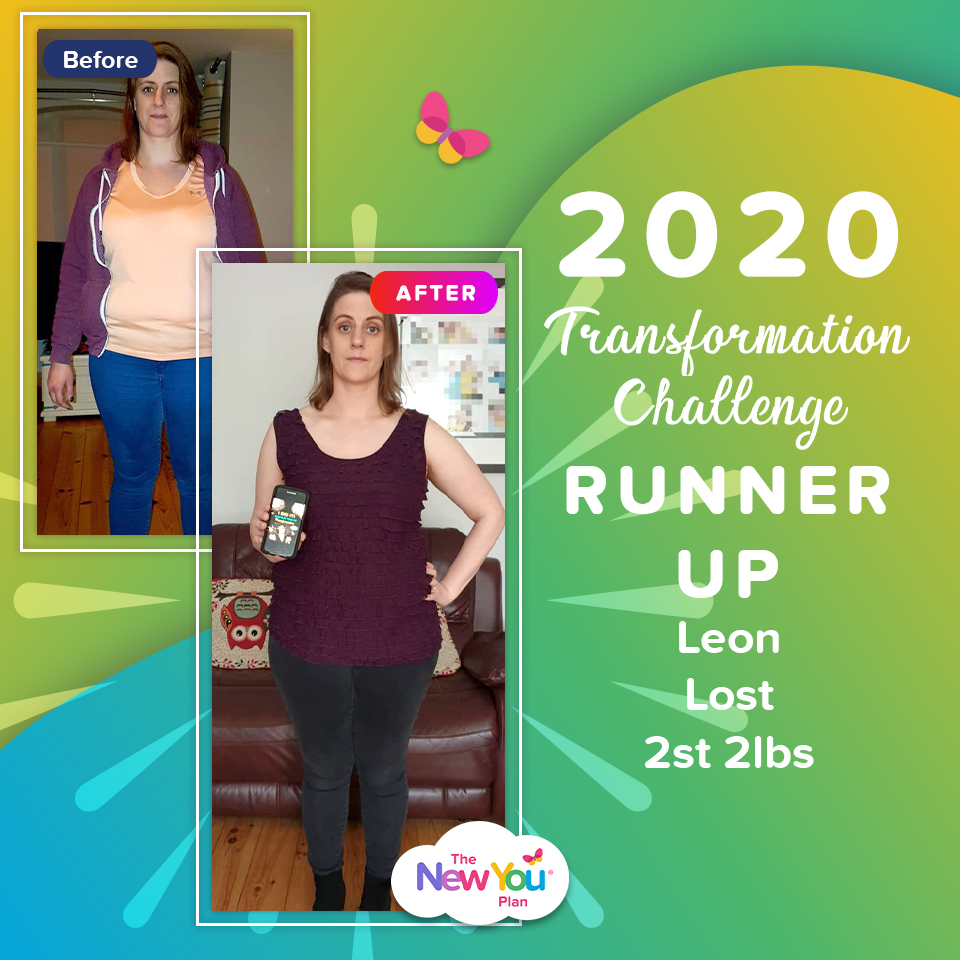 2020 Transformation Challenge Runner Up: Leon Lost 2st 2lbs

Customer Leon decided to take part in our 2020 Transformation Challenge to get her weight loss journey underway this year. In just a few months she has lost 2st 2lbs, dropped 2 dress sizes, gained tons of confidence and was named runner up in our challenge, winning £100 worth of New You Plan points.
Following her win, we caught up with Leon to find out how she did it. Here's what she had to say…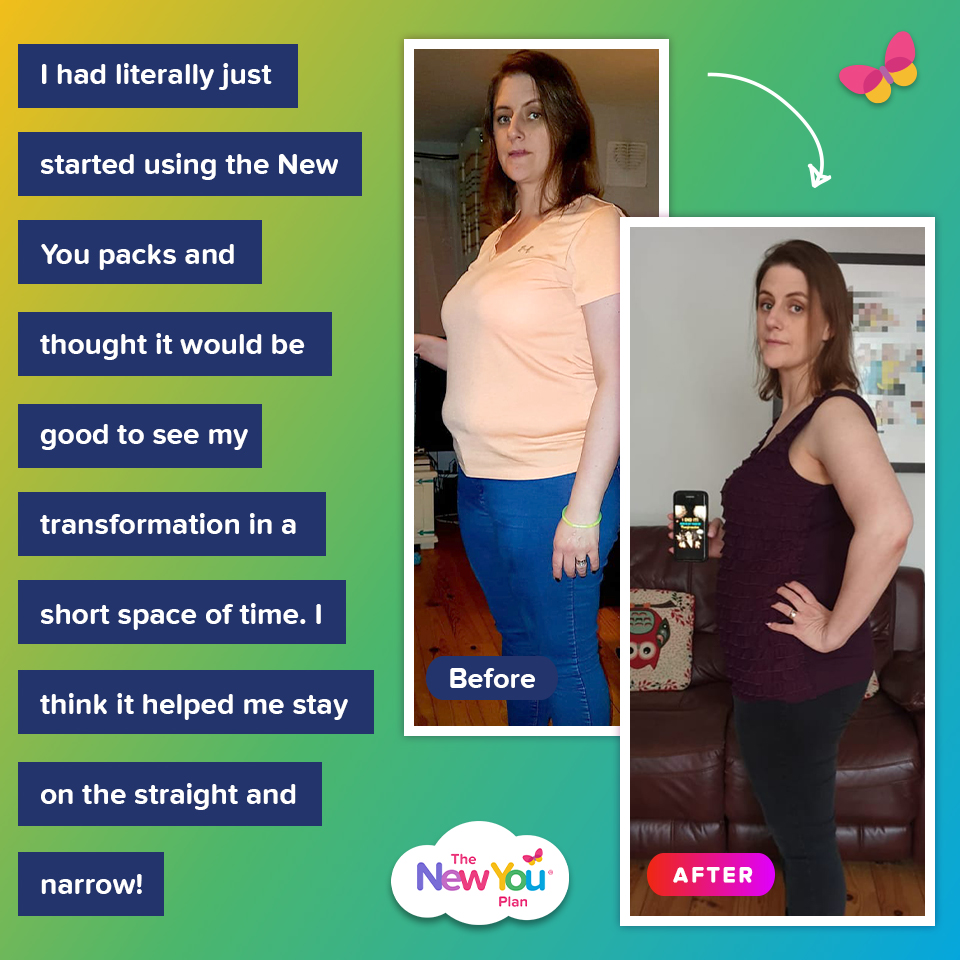 Why did you decide to take part in the 2020 Transformation Challenge?
I had literally just started using the New You packs and thought it would be good to see my transformation in a short space of time. Yes I think it helped me stay on the straight and narrow!
What's the biggest lesson you've learned since taking part in the challenge?
Every week does not have to be perfect and if you do 'blip' just pick yourself right back up and keep going!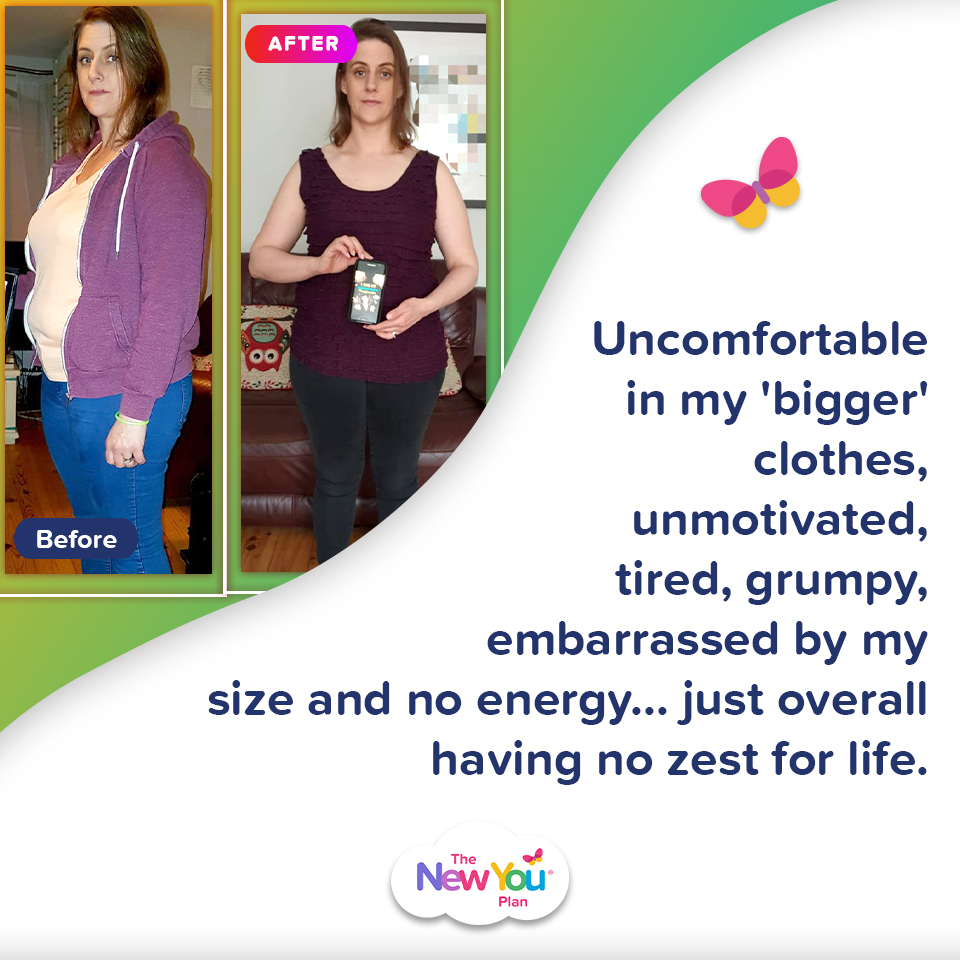 Describe how you felt before you started the plan?
Uncomfortable in my 'bigger' clothes, unmotivated, tired, grumpy, embarrassed by my size and no energy… just overall having no zest for life.
How did you discover The New You Plan?
It was by accident! The day after I decided I'd had enough and needed to make a change, I came across it online out of pure luck. I looked at a few of the success stories and bought it without really thinking about it. I knew I had nothing to loose by trying it!!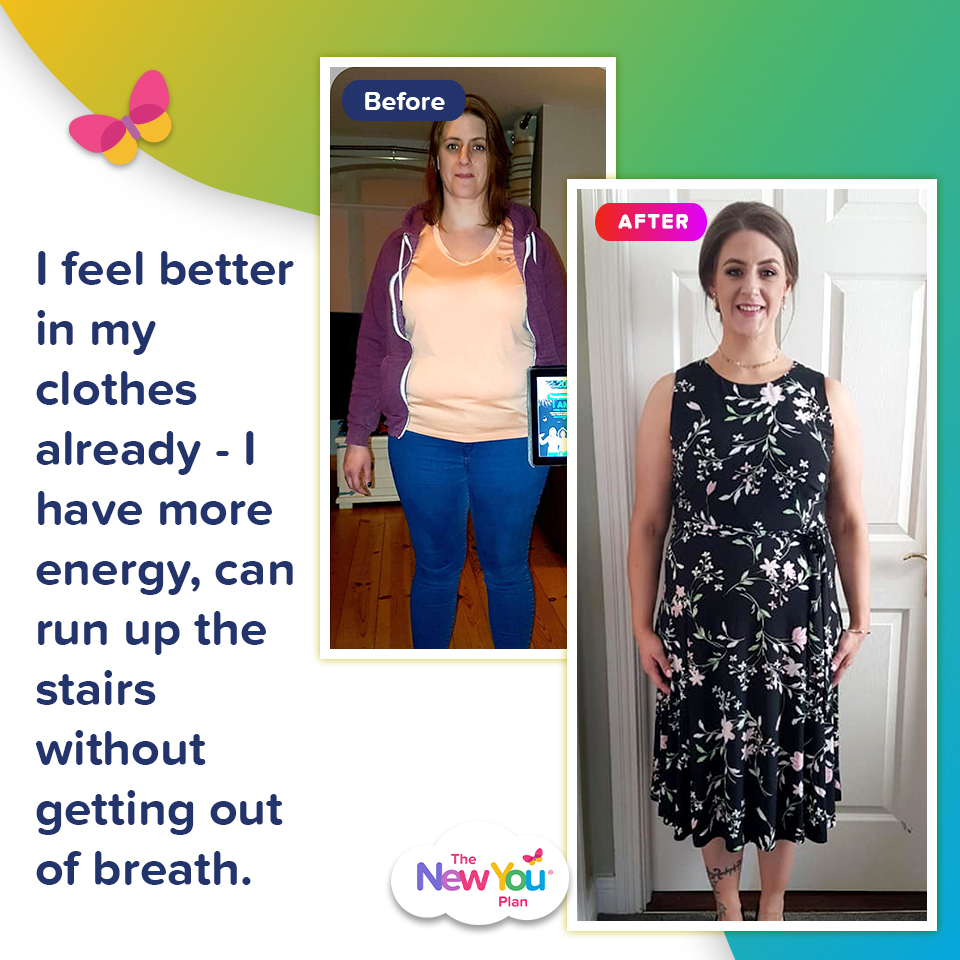 How has the plan changed your life?
I feel better in my clothes already – I have more energy, can run up the stairs without getting out of breath. I can run round with the kids without running out of breath, and just generally feel better about myself.
What was your biggest motivator in staying on track?
I had my son's Confirmation as my first target to loose 2 stone and that kept me motivated.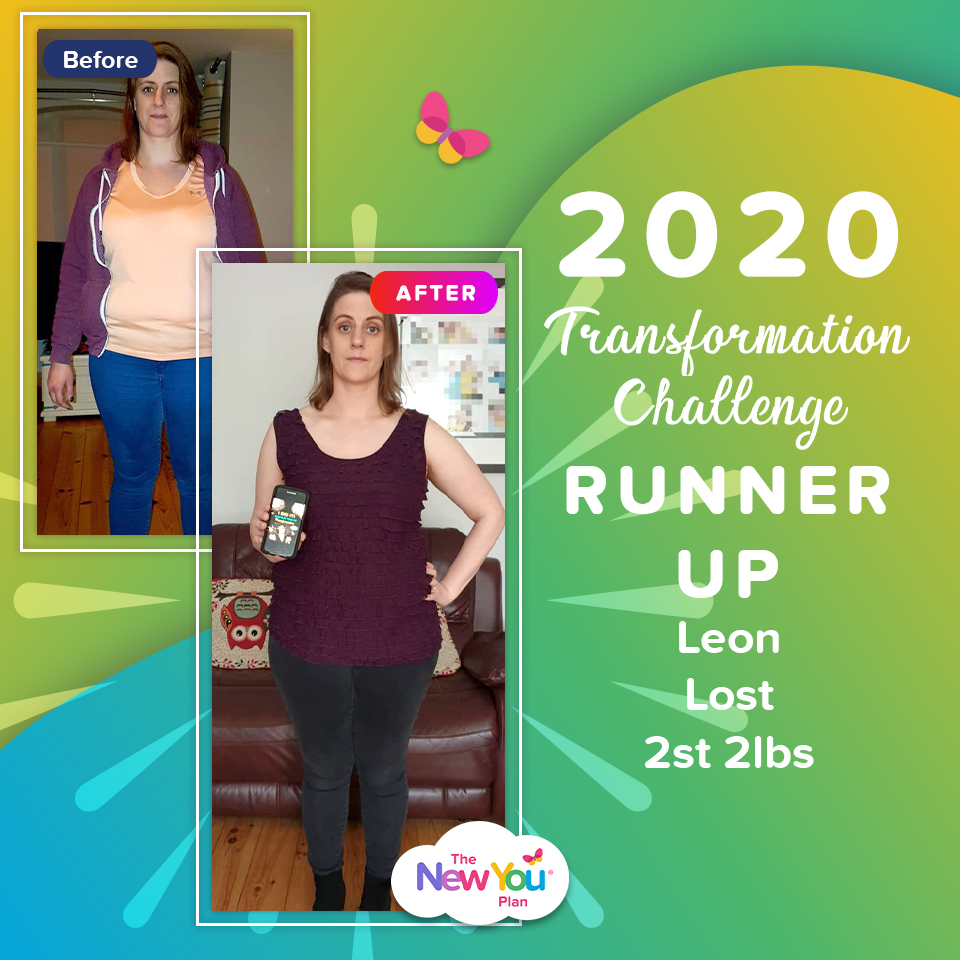 What's your biggest non-scale victory?
Buying better fitting smaller bras!
Since losing weight, what is your happiest memory / proudest moment?
Buying a fitted size 14 jacket that I love!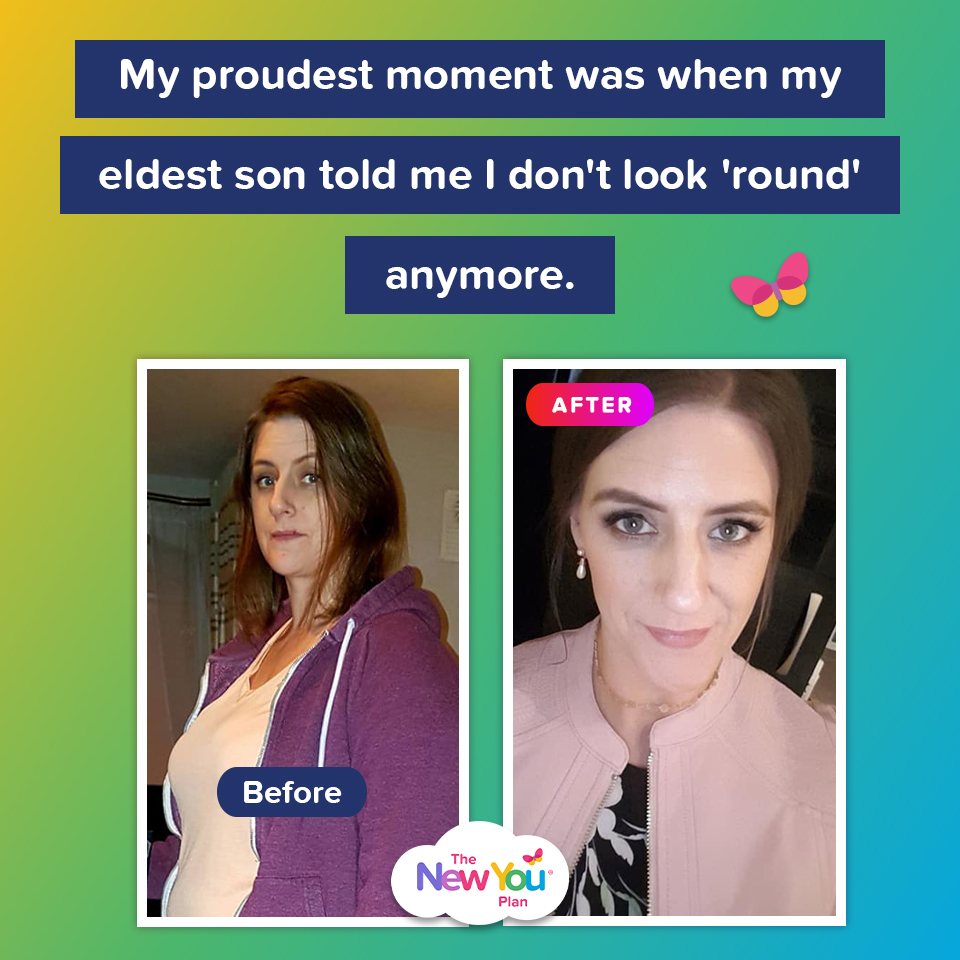 What is the nicest compliment you've received since losing weight?
My eldest son telling me I don't look 'round' anymore 😄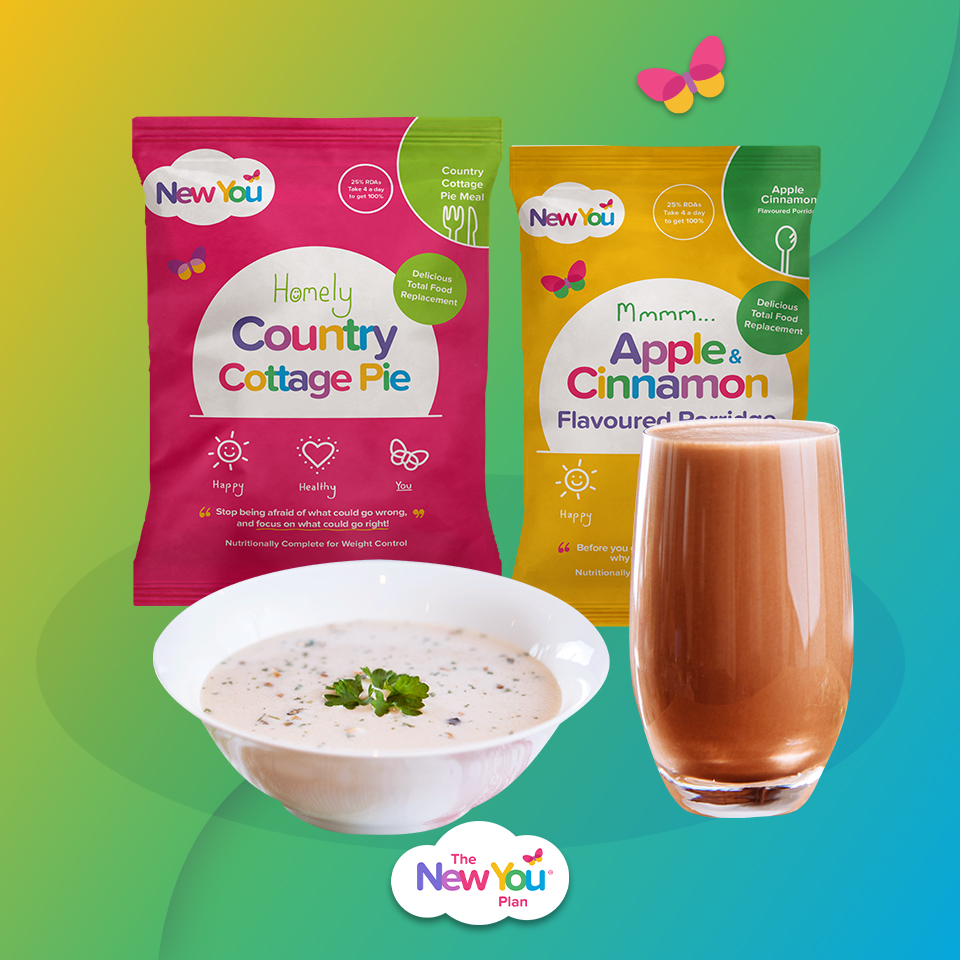 What are your favourite New You meals and snacks?
All the Shakes and Soups (love them all), Pasta Carbonara, Chicken Curry, Spicy Noodle Nosh, Vegetable Chilli, Caramel Muesli, the Bars (especially the Strawberry) Peanut snack bars, Salt and Vinegar crisps, CoconutBars, Vanilla Wafers.. most of them really.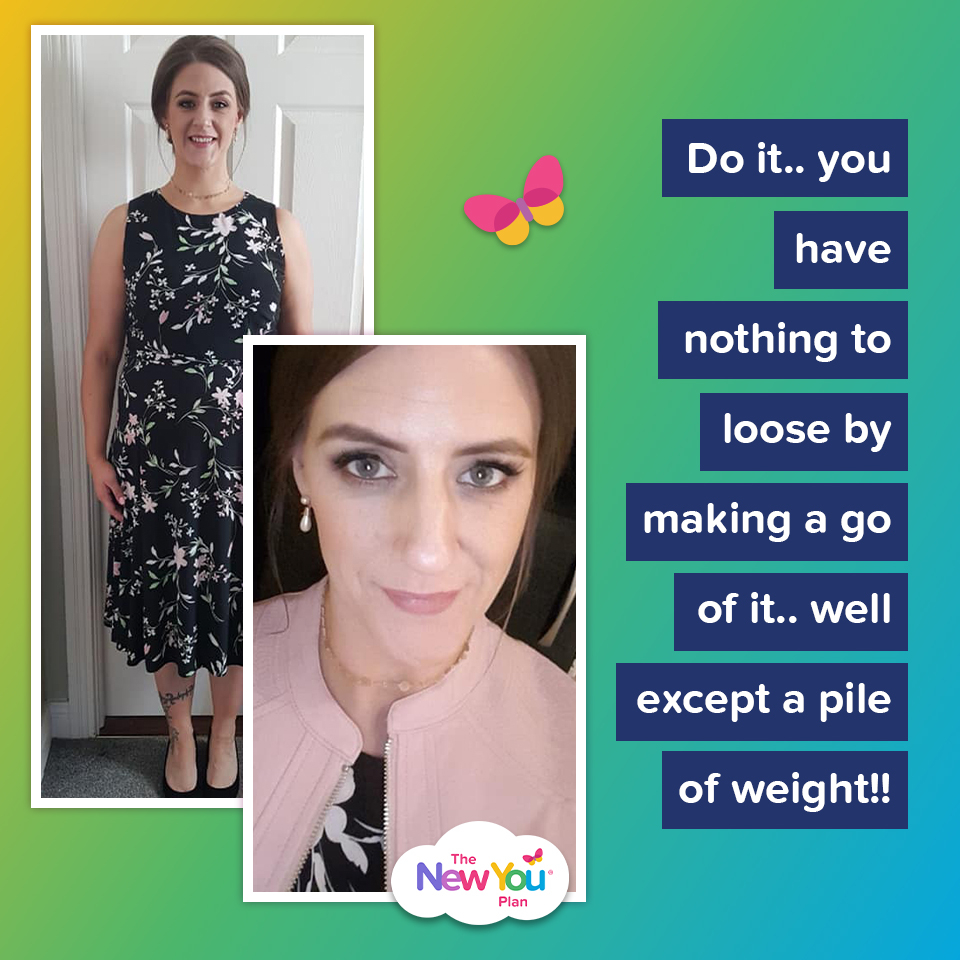 What advice would you offer anyone thinking of starting the plan?
Do it.. you have nothing to loose by making a go of it.. well except a pile of weight!!
Start Your TFR Journey Today!
Getting started is the first step in your journey to a brand New You! To help you understand fully how our plan works, our Get Started page was designed specifically for people new to the plan.
Head over to our site where you'll find tonnes of important information including how our plan works, the science behind it, loads of top tips, information on our meals, as well as real customer testimonials.
Click here to visit our Get Started page!