SPRING TRANSFORMATION CHALLENGE WEEK 9 WINNER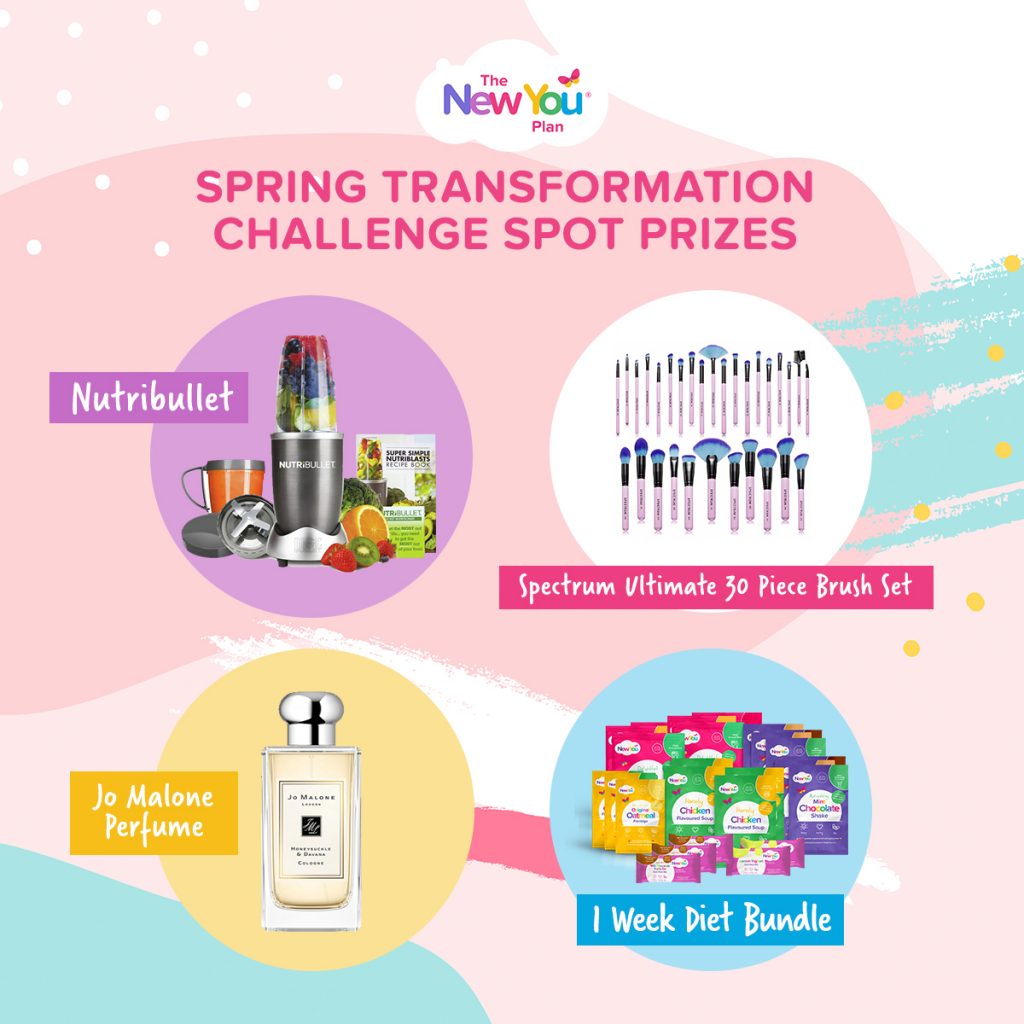 This week's Spring Transformation Challenge winner has been revealed!
We had such a great response to this week's Spring Transformation Challenge task.
A new task is announced every Monday and the winner is shared on Friday. This means that you have 4 days to share your answer. Not only will you have the chance to win an amazing prize, but by getting involved you are making yourself accountable and inspiring others with your answer.
This week's task was all about finding happiness in each and every day right now!
Customers were asked to share what makes them happy right now – and how they can do more of it!
If you would like to learn how to be happier in the present, rather than always saying: "I will be happy when…", this blog post is perfect for you!
As always, we had a great response and we really loved reading your answers. Appreciating to be happy with what we have right now is a brilliant way to help keep our mental health in check.
But there could only be one winner with Roisin coming out on top.
Roisin's response was totally optimistic and highlighted the importance of understanding that a weight loss journey is not only about loosing the weight but recognising the problems that brought her to the plan in the first place. She also has taken a holistic look at her health, socially, emotionally and physically. From a career change, to a better understanding of her self-concept and overall her confidence returning, which is AMAZING!
As Roisin mentioned in her response below, WE ARE ALL WINNERS! Check out what she had to say…
"I remember years ago thinking the material things in life made me happy… since then I've been divorced been in a few rocky relationships all of which are like my 3 1/2 stone that I've lost …. They are in my past… over the past year I've come to realise that I myself am the only person deep down that can give the fulfilment out of life… I've had a massive career change from the nursing role to becoming a hgv driver which I absolutely love… I've great family and friends and then I have found happiness in the new you diet… I've suffered from low self-esteem for years… being on this life saving journey my confidence is returning… So, thanks to you all in the new you …. Health and happiness to us all… We are all winners!"
Well done Roisin – what an amazing response. A MASSIVE well done! Roisin gets to choose her prize from one of the following: Nutibullet, Spectrum Make-Up Brushes, Jo Malone Perfume or a 1 Week Bundle!
We have another amazing task launching on Monday which will keep you super motivated and you could WIN one of the above prizes! Keep your eyes peeled in Secret Slimmers or for our email on Monday to find out how you can take part.

To learn more about our challenges, click the link below and join in today!