A few weeks ago we shared the great news that we are looking to raise £10,000 to help build a school in Kenya. Providing the path to essential learning is such a gift to give and it is something we are so honoured to be part of. We pride ourselves on our community approach, making people feel good and to better themselves is a key factor of our companies ethos which means when the final result is up and running it will show how all the fundraising was worthwhile. Our target of £10,000 needs to be reached by December so that the charity, World Teacher Aid can start the build on time.  
The target of £10,000 will only be achieved by the help of you, our lovely customers. 3% off each purchase made on the New You Plan website will be donated towards the overall fund. Without your loyalty towards our bundles and products we would not be able to partake of such a challenge. Since your journey to a 'New You' is the golden ticket to us reaching our target we want to keep you updated every step of the way as you are on the journey with us.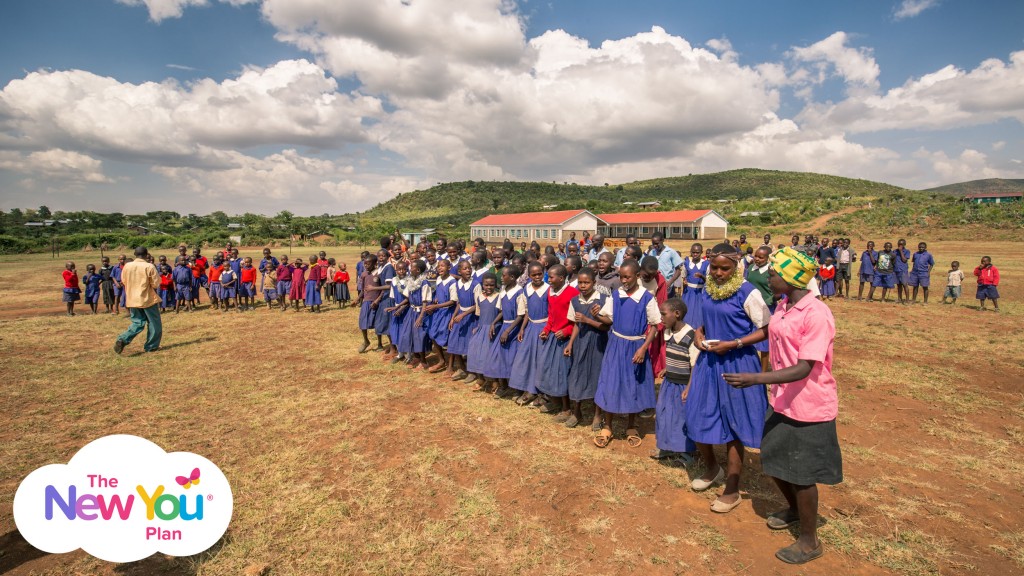 With this in mind we wanted to give you the first update of how it is all going. Firstly World Teacher Aid are in the process of sourcing out a perfect location for the school within the Kenyan community. Once this has been finalised the team can start prepping the area and drawing up the plans to ensure a timely start to the build.
Now down the the important part, how much have we raised so far?
We are absolutely delighted to tell you that we have now reached £3,500 making us well on target to achieving the £10,000 in time for December. It is at this time we want to extend our thanks to you, our loyal customers. Your continued love and support for the New You Plan is treasured greatly by the team. Without your trust in us and what we do, we would never of been able to take on such a big challenge in the first place.
This is our journey together so we will keep you posted of each step on the road to £10,000. Losing weight and raising money for a worthy cause is a match made in heaven. Who knew feeling good and doing good would go hand in hand!
If you missed the original post and want to find out more about the build a school in Kenya project: click here
Tags:
budget
,
build a school
,
CHALLENGE
,
Dieting
,
Exercise
,
fundraising
,
Health
,
kenya
,
new you diet
,
NEW YOU PLAN
,
school
,
targets
,
Total Food Replacement (TFR)