[Customer Interview] Loretta Loses 61lbs* with The New You Plan

*Weight loss results may vary and are different for each individual.
Hi Guys 😀
I'm Loretta Traynor and I am from Rochdale in Greater Manchester 🙂
1. What plan are you following and why? Fast, fresh or family?
I started out with the Fast plan and stuck to it for 9 weeks, I had some family events so for the following 3 weeks I did the fresh plan and still lost which was amazing to see it means I was making the right choices in regards to food! I have been back on TFR for a couple of weeks now.

2. How long have you been on plan 100% and how much weight have you lost?
I have been mostly 100% but I have to admit I have blipped on 2 or 3 occasions but I got straight back on plan rather than carrying on with the blipping because I know I'm only cheating myself out of goal! So Far I have lost a total of 4 Stone 5lbs* which is 61lbs*!
3. When did you start seeing results?
I noticed results visually in the first 2 weeks as I had taken start photos and could see a massive change, I think those photos spurred me on even more so.
4. What is the nicest compliment you have received since reaching your weight loss goal?
The nicest compliments have to be from the secret slimmers group I have had tons of likes and comments, my mum tells me all the time in doing really well and looking fab and also Angela and Pat who started the plan just after me and Jamie started the plan!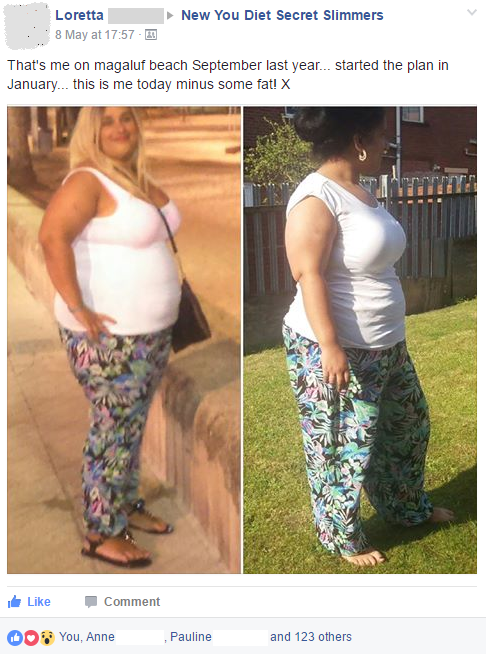 5. Have you tried other diets? Why did they not work for you?
Yes I have tried every diet under the sun, I've had dieting pills from the GP, I don't think there's a diet I haven't tried, I was so close to giving up but then I found The New you Plan and this is the only diet that has ever worked for me. 
6. What were your low points and how did you overcome them?
Low points for me during the plan is most definitely the start of the diet, feeling hungry, fed up with myself, frustrated not being able to fit in clothes, not feeling comfortable, il be honest alot of the time during the first few weeks I slept lots or went and had a soak in the bath, popped out to see friends, it helped me keep strong also being able to talk to the girls every day kept me going.
7. What were your high points? How did they make you feel?
High points are most defiantly my photos!! The change is so amazing I love it! Shopping for smaller clothes is fab too… I even bagged myself a new boyfriend 😛 I have had so many high points and I am just so happy with how far I have come.

8. What is your motivation?
My motivation is seeing visually how far I've come and others on the group have inspired me.. it's amazing how much we can change over so little time, I also want to go away this summer and feel better round the pool side band not feeling so uncomfortable or admiring other girls with gorgeous figures, I want that to be me instead.
9. What do you love about secret slimmers?
I love how everyone is like a family and how everyone just gets on, love the new idea recipes people post , it's not intimidating like some slimmers groups are which I've attended in the past.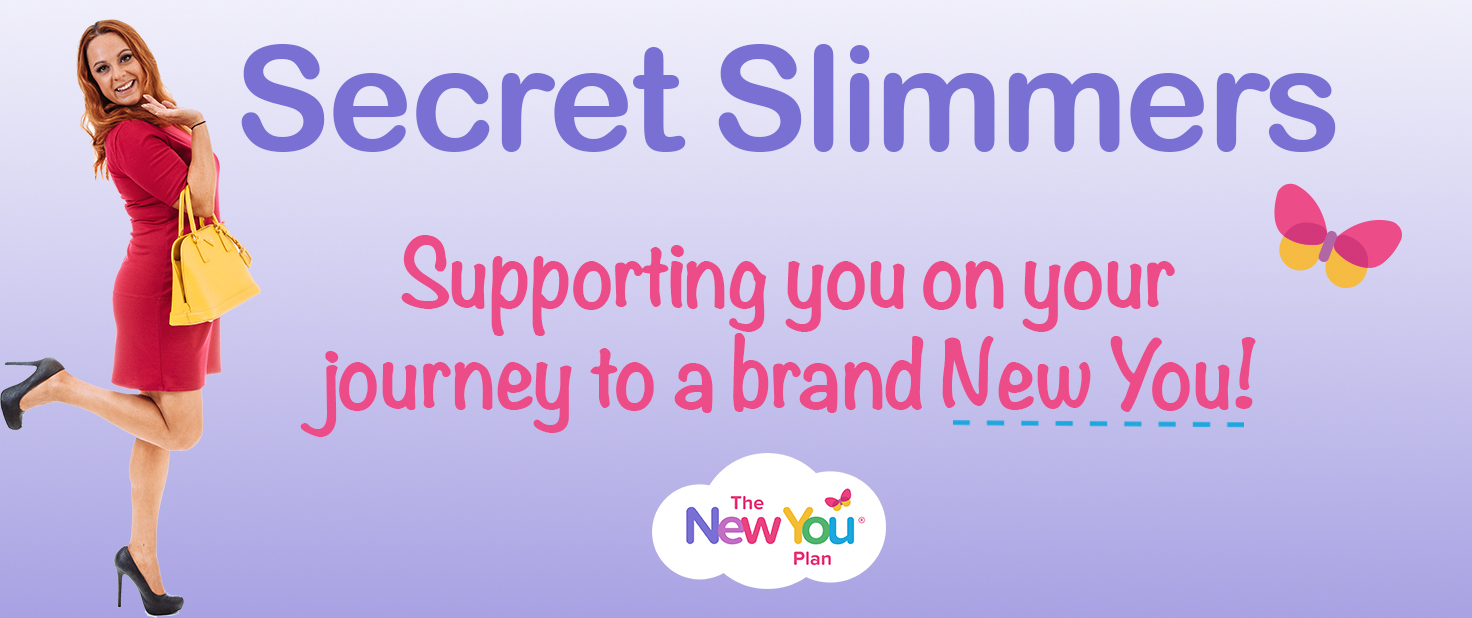 10. What are your top 3 tips for staying on track?
If you blip don't beat yourself up

Get back on track

Ask for support in the group and take lots and lots of photo's seeing is believing!
11. Who or what is your thinspiration?
Haha I've always said I want to be as hot as Beyonce lol and also to not be the big friend in pics on nights out!!
Love Loretta
XXX
---
Get your Bundle now to get you ready to start your Summer Transformation and commit to today!!
We have 2 AMAZING offers that will help you get summer ready!
Shop our 4 Week and 8 Week bundle and Get The Whole Ali Campbell – Project New You Module FREE as well as a New You drop a Jean Size Journal to record your weight loss achievements etc.
We have so many people joining us at the moment and everyone is after the same thing, that is the ability to change the habits that got us here in the first instance and that stop us from making the change we know we deserve. Ali Campbell the celebrity life coach has teamed up with New You to help you break the mental barriers that have been holding you back!
Not only that you will also get our 21 Day Drop a Jean Size Journal free with these bundles. The Journal is designed to give you a range of mindset tasks to get yourself really focused on being 100% for 21 Days so that you can see and feel the difference in your clothes.
Get ready to Save Save Save and change your Mindset for a Fabulous Healthy summer <3
Shop our 4 week bundle for £155.99/€201.23. 
Get free Gifts worth £111.99/€144.47
Or Shop Our 8 week bundle for £299.99/€386.99
Get free gifts worth £111.99/€144.47
 Order your bundle today and work on your relationship with food to get your head in the right place to smash your goals and stay there!