*Weight loss results may vary and are different for each individual.
While it might be less than 4 weeks to Christmas, that hasn't stopped our customers from smashing their weight loss goals. Find out what you could achieve between now & Christmas…
Let's just let that sink in for a minute. In only 26 days, we'll be opening presents, spending time with our loved ones and about to over-indulge on one the highest calorie consumed days of the year.
But before that happens, ask yourself this… How much weight would you like to lose before Christmas day? How do you want to feel on Christmas morning?
At the minute, our Secret Slimmers have never been more motivated to smash their weight loss goals before Christmas. While the festive frenzy may have begun, with temptation at every corner, they are focused and determined on that end goal, which is closer than you might think.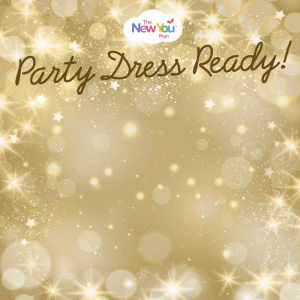 Yesterday, we put an all-important question to our slimmers in the group. We asked them…how much weight do you want to lose before Christmas. Here's what they said…
"21llbs hopefully.. so motivated right now plus getting in 5 mile walk every day so fingers crossed.. very much on target currently. The support here is a huge booster for me"  – Caroline
"I'm currently 15st4.25lbs…….to get to 15st or under would make me cry happy tears!" – Martha
"12 lbs would be nice" – Pauline
"Hopefully about 20lbs" – Emer
 "I have 3 blip days planned so I'll be happy with 7lbs!" – Georgina
"14lbs" – Sam
"I have 3 weigh ins to go til I take a break and I want at least another 7lb off. That takes my bmi to 25 and my weight to 10st something – lightest I've been in nearly 5 years!" – Derri
"7 lbs x ready for the works party" – Yvonne
"Hopefully 1 stone fingers crossed" – Sara
"Hopefully at least a stone" – Laura
"Another stone off for Christmas" – Rachel
The majority of people would like to lose 1 stone before Christmas.
While this goal might shock you, the fact is that with the right determination and diet meal plan, these weight loss results are actually achievable.
Typically, December is the time of year, when we gain weight. Imagine, if you lost 10lbs, rather than gaining 10lbs – that could be a 20lbs difference to how you feel on Christmas day.
This could be the difference of 1-2 dress sizes* lost before Christmas. Imagine being able to buy that outfit for Christmas day that you've had your eye on, in a whole 1-2 dress sizes smaller. Imagine the joy you'll feel as that dress zips up and you feel fabulous that you gave those final 4 weeks before Christmas your all.*Weight loss results may vary and are different for each individual.
____________________________________________________________________________________________________
Get started on the BEST TFR Plan TODAY!

Getting started is the first step in your journey to a brand New You! To help you understand fully how our plan works, our Get Started page with designed specifically for people new to the plan.
Head over to our site where you'll find tonnes of important information including how our plan works, the science behind it, loads of top tips, information on our meals, as well as real customer testimonials.
Click here to visit our Get Started page!
*Everyone is different, and we can't guarantee how much weight you will lose.  Check out our success stories to see what our customers have lost. 
Tags:
Christmas Diet
,
Christmas weight loss
,
NEW YOU PLAN
,
tfr diet
,
vlcd