Have you lost your diet mojo? Has your excitement and determination been replaced by lack of interest? Don't panic! Get your diet mojo back with these 5 easy steps…
Have you ever just lost your mojo? Did you start your diet feeling totally in the zone, determined to give it your all? All then, before you know it, the momentum has faded. You've totally given up and you just can't seem to get back to that place where your head is totally in the game!
Don't panic! EVERYONE has experienced this during their weight loss journey. While it can feel impossible to get your diet mojo back, it's definitely a lot easier than you think.
It's a bit like losing your car keys. If you don't find them, you're not going to get too far. And when you find them, they aren't always in the same place. Sometimes they are down the side of the sofa, often they're in your jacket pocket, or sometimes they are just somewhere really weird!
Your diet mojo is a bit like that too. When you lose your diet mojo, it isn't always for the same reason. So in order to get it back, you need to TRY a few different things to find that winning combination. You know that moment when things just suddenly click?! Your diet mojo is definitely like that.
S0me times, the thing that was motivating us initially, doesn't have the same effect anymore. It just isn't spurring you along, and it's lost its appeal. So now you need to find a different motivation, and that's really all to do with your mindset.
So, to help you get back in the zone, and find your diet mojo again, here are our 5 easy steps to get it back…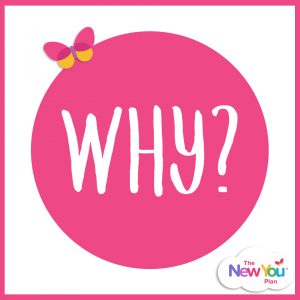 Step #1: Get Clear On WHY You Want To Lose Weight
Not only knowing why you want to lose weight, but WHAT it will mean to you when you reach your goal is the perfect starting point. It's important to sit down and get clear on what impact losing weight will have on your life. Really envision yourself fit, slim and healthy, and how this will positively impact on not just your life, but those around you.
Everyone's reasons will vary for losing weight. For some people it's about getting their confidence back. For others, it's to restore their health to its best. But whatever your reason, losing weight is all about mindset. You need to learn to think in a way that empowers and motivates you.
To kickstart this stage of getting your diet mojo back, go for a walk on your own and think about all the reasons WHY you want to lose weight and what it would mean to your life. Go somewhere beautiful so you can really connect with nature and take the time to get a clear head and get focused. Bring a notebook and pen with you and start jotting down your reasons and how you're feeling. Revisiting this if you ever feel your mojo slipping again will help you refocus.
When you really get down to the nitty gritty of WHY exactly you want to lose weight, hold onto this. Spend time thinking about it everyday. THIS is what will help you get your diet mojo back.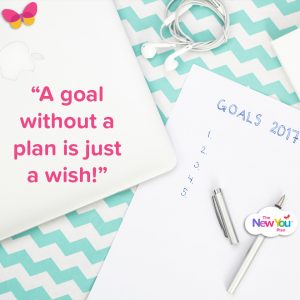 Step #2: Plan Your SUCCESS
When you know exactly what you want to achieve and you are organised, it helps you to feel in control and your diet mojo will comeback. Break your journey down into mini goals. Write out what you want to achieve each week and give yourself mini targets. Make a commitment to eat 4 Total Food Replacement Meals each day, and drink 4 litres of water. Breaking things down and planning your journey will make it more manageable. Once you see how easy this plan is, it's easy to get your diet mojo back, and keep it!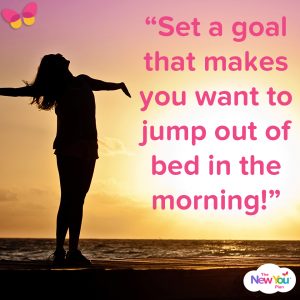 Step #3: Go To Bed ORGANISED
If you are going to start tomorrow, go to bed with everything organised for the next day. Have your products set out,  your blender ready and your trainers sitting beside the bed so you can wake up early and go for a morning walk. Make sure you have your day planned out and everything is organised BEFORE you go to sleep. Go to bed early, have a nice bath, and a good sleep. This is the perfect way to set your intentions. When you wake up, you'll have no excuses.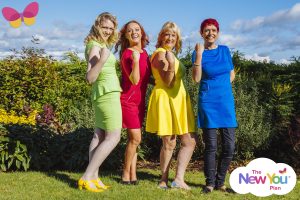 Step #4: Spend Time In Secret Simmers
The perfect way to get your diet mojo back is to surround yourself with people who are on the same journey. In our Secret Slimmers group, we have 6000 members, all waiting to inspire, motivate and encourage each other. If you can't seem to get your head in the game, head to our Facebook group and check out some of the amazing transformations. Seeing how well other people have done on this plan is the perfect incentive to stick to your diet so that you can share your own amazing success. Visit our Secret Slimmers page here.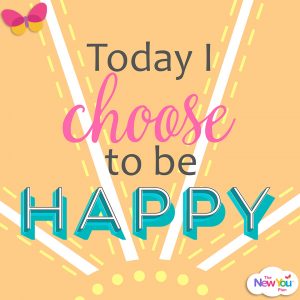 Step #5: Wake up & SMILE
Look at yourself in the mirror and repeat this mantra: "THIS IS MY TIME. I can do this!" Now all that's left to do is give it YOUR ALL!!
_____________________________________________________________________________________
Start Your TFR Journey Today!

Getting started is the first step in your journey to a brand New You! To help you understand fully how our plan works, our Get Started page was designed specifically for people new to the plan.
Head over to our site where you'll find tonnes of important information including how our plan works, the science behind it, loads of top tips, information on our meals, as well as real customer testimonials.
Click here to visit our Get Started page!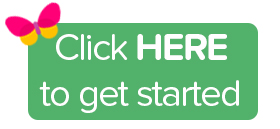 Tags:
diet mindset
,
diet mojo
,
diet tips
,
tfr advice
,
tfr diet