Before & Afters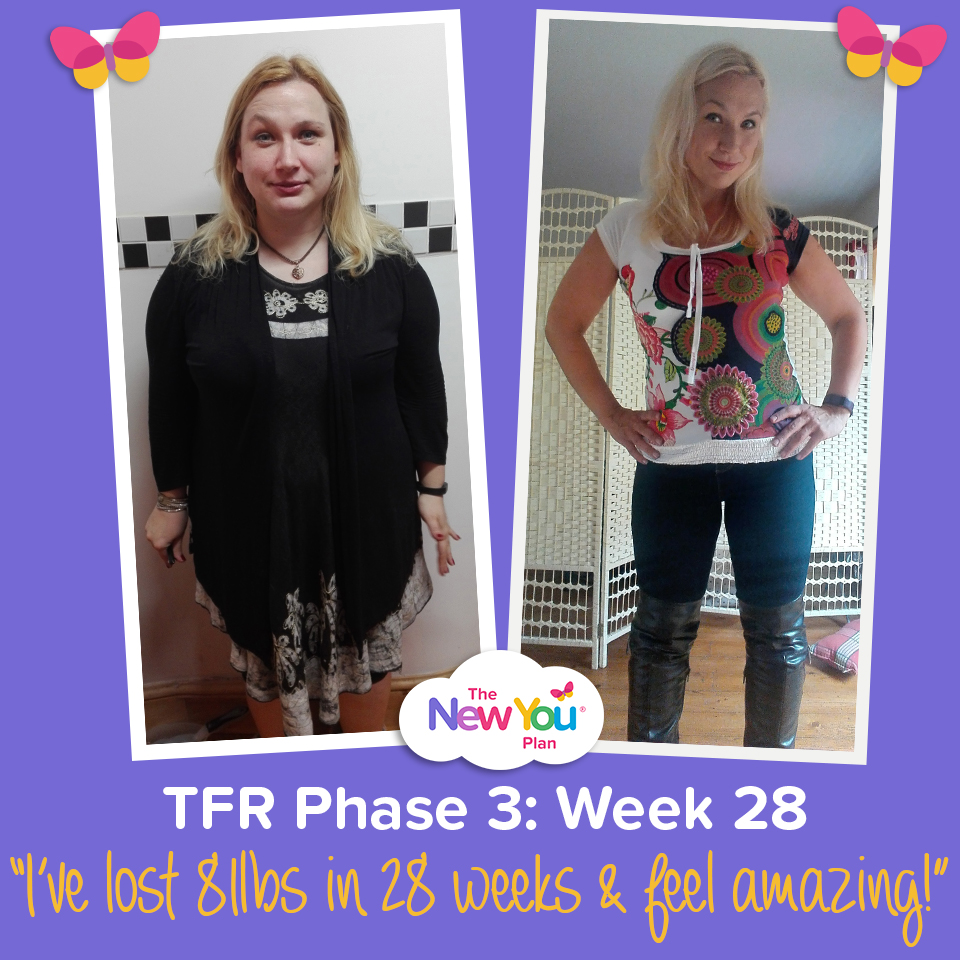 [TFR Phase 3] Week 28: 81lbs Gone For Good!

As she embarks on her TFR Phase 3, customer Hele celebrates another 8lb weight loss, taking her total to an amazing 81lbs in only 28 weeks!* Watch this week's video message to find out how she's feeling and her top tips for success.
First week back on TFR & I couldn't be happier!
All the heaviness that I felt during my holidays is all in the past now. I was hopeful and optimistic about my loss last week and I was right to be! I lost 8lbs this week. This means that I managed to lose not only the weight I gained during my holidays, but an extra 2lbs as well!
Over the course of my New You Plan journey I have now lost 81lbs (5st 8lbs) – how amazing is that?!
Getting back on TFR after a break wasn't really a challenge for me. I think it is much easier because this is my FINAL TFR Phase 3. My meals plans were a bit different this week though. From I started the plan, I have never felt hungry in the mornings but the further into the day I went, the hungrier I became. So what did I do?! I didn't eat for the entire morning, sometimes having my first pack at 3pm or so. And then I had a pack or two packs and around 7pm when I usually eat my dinner.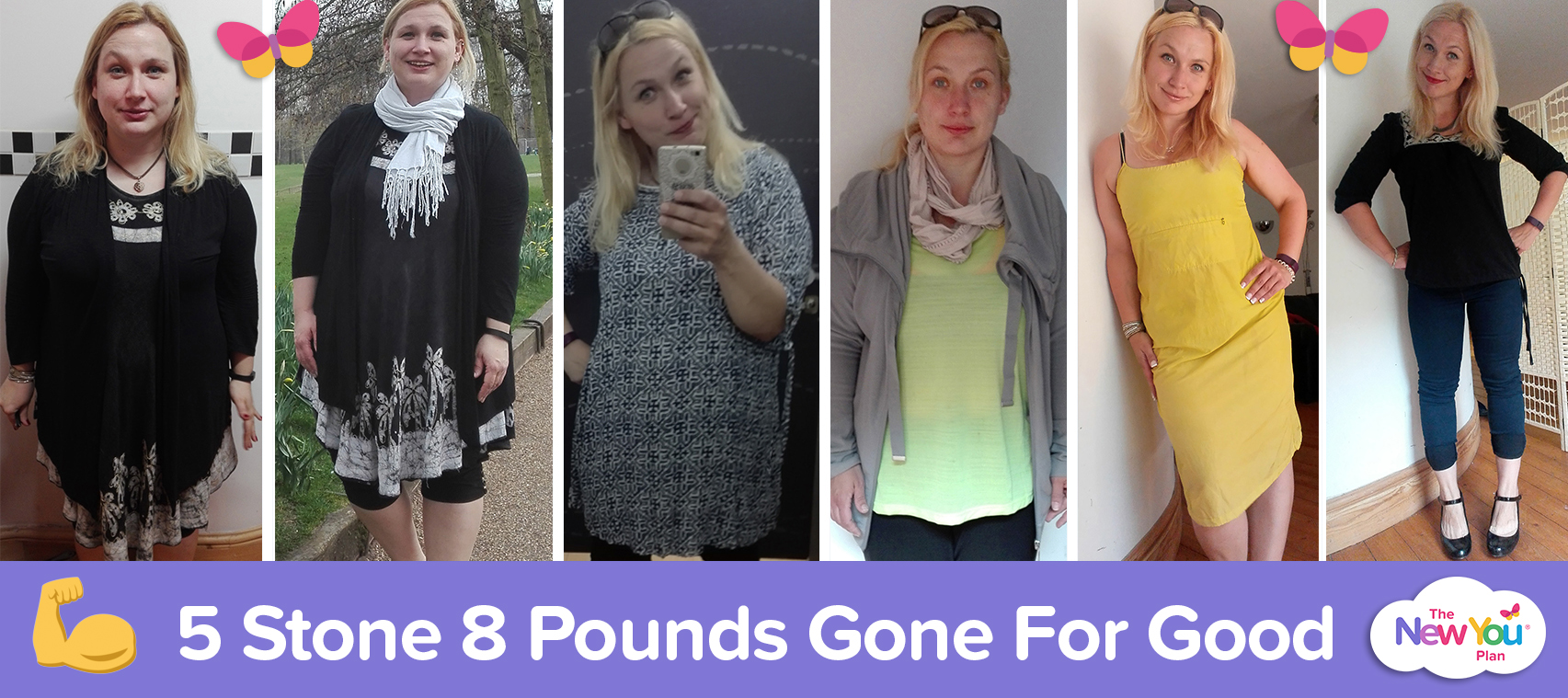 This week's challenges…
One of the biggest challenges for me was to survive two days before my weigh in day. During these days, I really felt hungry! There is no particular reason why I felt like this – it was just one of those days. The days when you feel like that also tend to go really slowly, because you are constantly struggling with the hunger.
So how did I do it? This was the time I had to remind myself to take it hour by hour. So I literally told myself to be strong this hour and then the next and then the next. I drank coffee, water and bouillon and I tried to keep myself busy and not think about it.
What helped me a lot was that someone on the page mentioned not to feed the hungry days because those are the times when your fat burns the fastest. This helped me – a lot  and every time I started thinking about having an extra pack I stopped myself. This is the ultimate fight with the fat right now… let it burn!!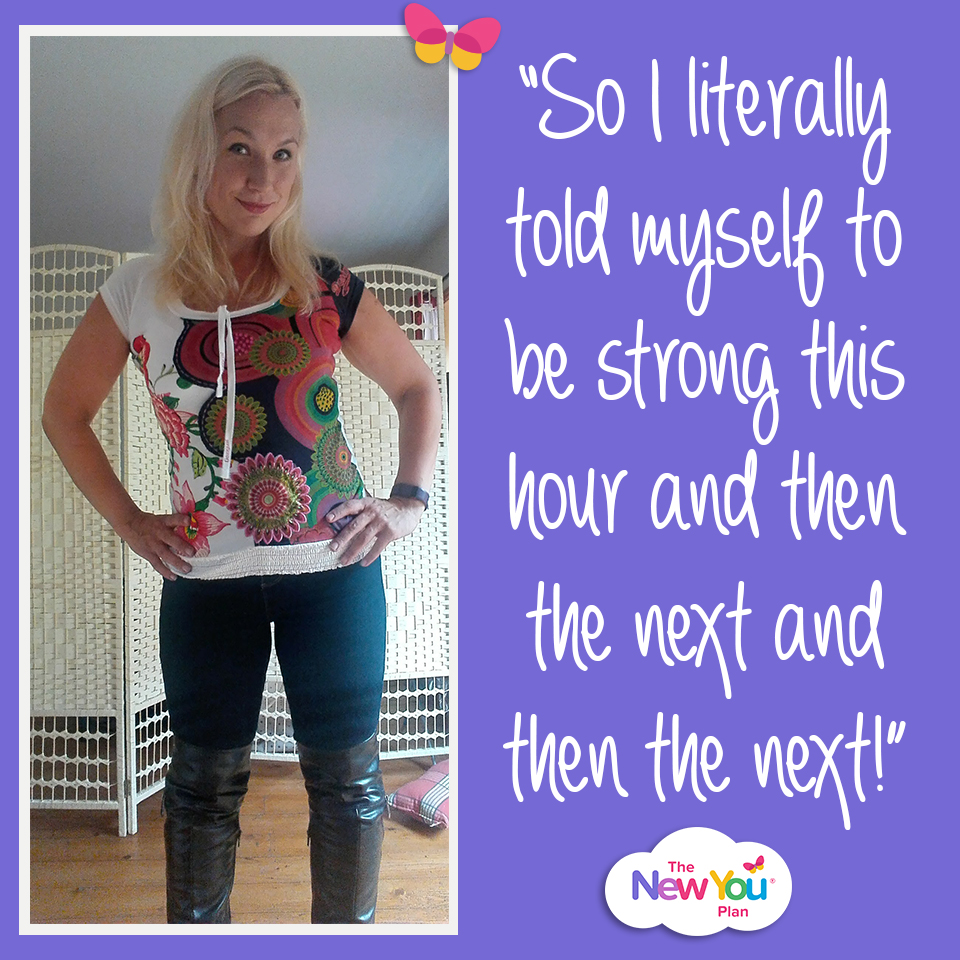 How I'm feeling this week…
I am so very happy that my weight moved below the number that I faced before my holidays. I feel I am on the right path again and everything is moving towards my goal now.
I am excited! I am very excited to continue with my journey. It doesn't matter that I have been on this journey for so long – I am still surprised and amazed about the results we get from it.
I am also very happy that I have received so much positive feedback and the fact that my vlogs are helping others. I received a lot of questions last week – and I will answer to some of them in my video.
See you next week!

*Weight loss results may vary. This is not a guarantee.
_____________________________________________________________________________________
Start Your TFR Journey Today!

Getting started is the first step in your journey to a brand New You! To help you understand fully how our plan works, our Get Started page was designed specifically for people new to the plan.
Head over to our site where you'll find tonnes of important information including how our plan works, the science behind it, loads of top tips, information on our meals, as well as real customer testimonials.
Click here to visit our Get Started page!