Challenges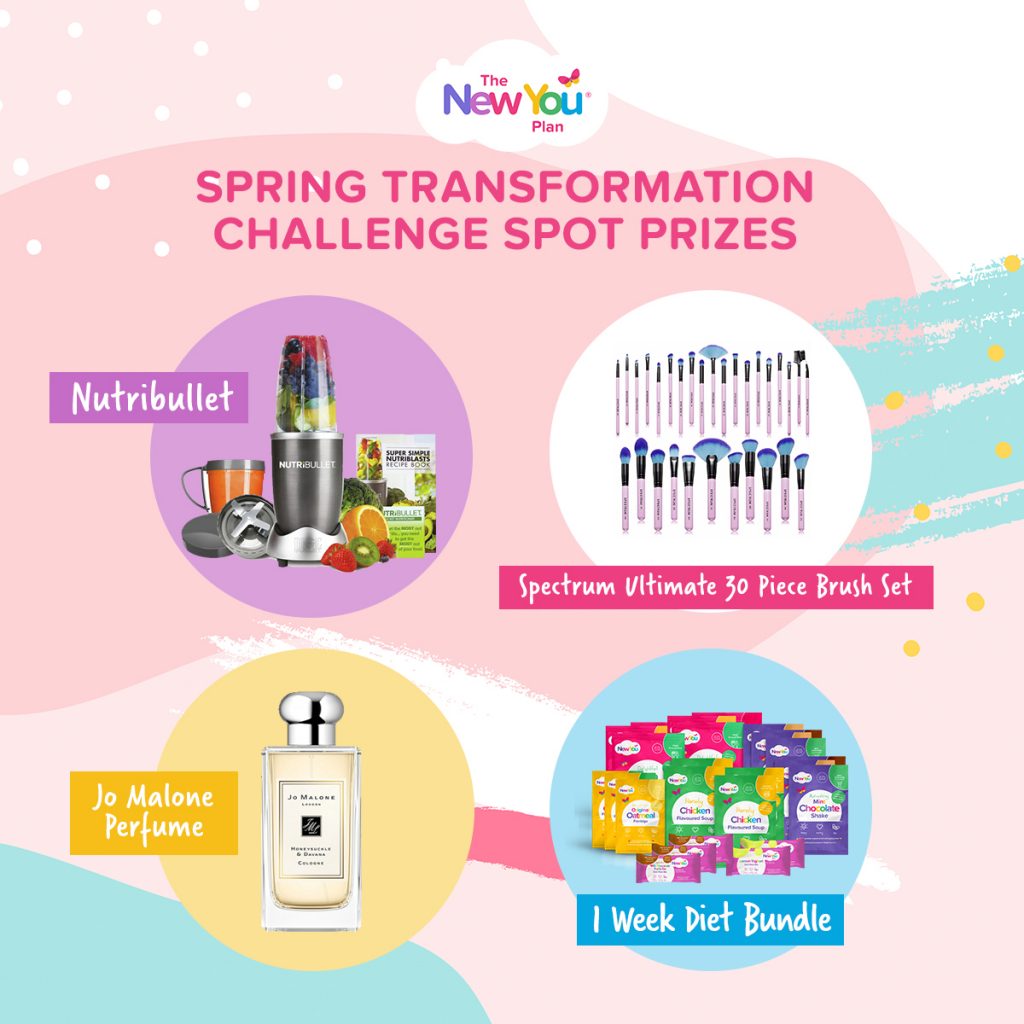 Spring Transformation Challenge: Final winner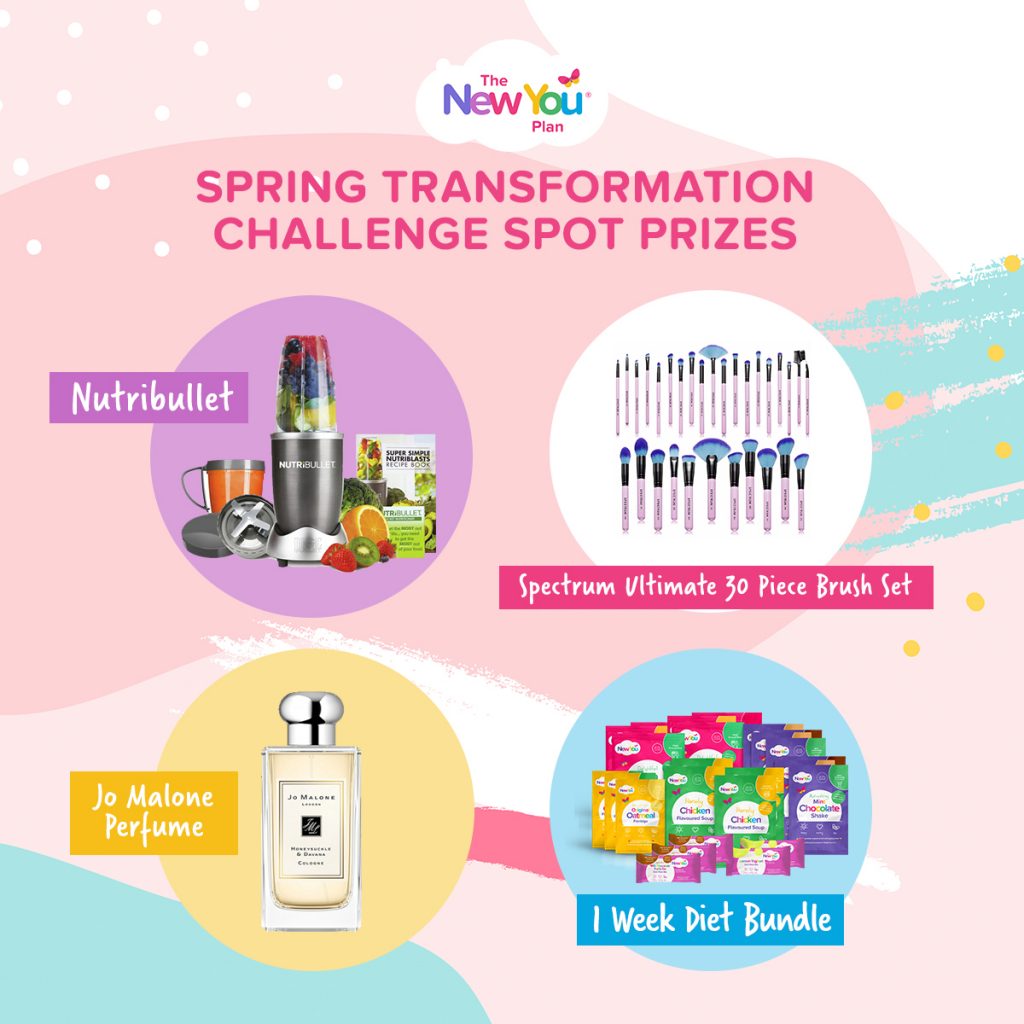 Our Spring Transformation Challenge came to a close this week, with the week 11 winner revealed! Get the details on this week's task and find out who scooped up the final prize.
The last 12 weeks have gone by in the blink of an eye and what an amazing time of transformation it has been. So many of our customers used our Spring Transformation Challenge as perfect motivation for losing weight, while giving themselves the chance to WIN £1000 cash! BOOM!
For our final task we asked our customers to reflect on the last 10 weeks (or however long it was since they started their New You transformation). We wanted to know what changes they have made as part of the tasks; have they began a regular walking habit perhaps or picked up some great ways to manage stress?
Self-reflection is an essential part of your New You journey. By looking back on our actions and the outcomes we can adapt and adjust. This is how we will increase our success.
We had many fantastic entry's but the winner of our final transformation task is Kerry Joseph! Here is her response:
"Over the past 10 weeks on my New You journey I have gained… I have gained confidence, self-love & the ability to see food is a fuel not a treat, yes it's taken me my whole adult life for that penny to drop.
I have changed so much inside & out, not only has my body shrunk, which I love as my old elasticated clothes have literally fallen off me, but my mindset has completely changed. I wasn't expecting that priceless bonus.
On previous plans I'd look at social occasions, bank holidays, holidays away, nights out etc., as times to 'reward' myself, an excuse to come off plan as I'd think I was missing out. Over the past 10 weeks I've had plenty of so called temptations – nights out where all the meals & drinks were paid for, 4 bank holidays, a wedding, a week's holiday away, 3 family birthdays which I did the food catering for & not once did I feel like I was missing out, I felt the opposite, empowered for not giving in to what used to temp me. I know what all that food & drink tastes like as that's why my body got so big. 
I used to wake up hating myself for what I'd done to my body the day before, now the first thing that pops in my head each morning is pride & love for myself for making a positive difference to me & my family, this has a ripple effect. I invest in me time, I complete my journal, I foresee future hurdles & don't let them stop me like in the past as I now plan ahead. Lunch hour used to be a time to eat the freebies in my work canteen out of habit, I now go walking every lunch time which has the added bonus of chilling me out during my stressful work day & keeps my daily steps up & I eat mindfully now, a first for me. I've also lost 3 & 1/2 stone on this plan & I've lost my negative, sabotaging, self-destructive button. Sorry for long post but I'm excited."
Well done! Kerry gets to to PICK one of our SPOT PRIZES which include: Nutribullet, Jo Malone, Make-up Brushes, New You Products!
Keep your eyes peeled in Secret Slimmers and for our daily emails for more great challenges and competitions coming soon!