New You Plan Blog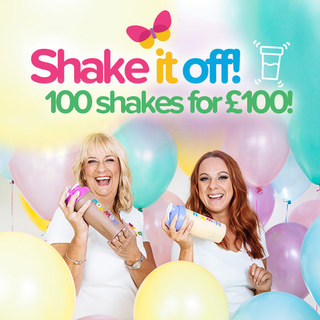 [SPECIAL OFFER] SHAKE IT OFF 100 Weight Loss Shakes for Just 100 Pounds

SHAKE IT OFF!!!
100 Weight Loss Shakes for Just 100 Pounds
Lose weight from just £4.00 per day with this special offer that means you pay just £1.00 per shake with 100 Weight Loss Shakes for just £100.00. Even if you have recently placed an order this is a great way to stock up and make your existing order go further while saving you money. With a huge variety of shakes on offer you will not be stuck for choice either, having 5 shakes to choose from all of which you can see here!
This offer also great for the person who is just looking to super charge their weight loss as many customers find that they see bigger loses sticking to the shakes. If this sounds good to you then just imagine being 2 jean sizes smaller…* This offer provides you with enough shakes to last 25 days which means you could completely change the way you look and feel for just £4.00 per day!
It is never to early to start thinking about getting your shape back for summer and with this offer you will blast your way to your goals
*Results may vary. This is not a guarantee