Challenges

[Post Your Weigh In] #NYPOLYMPIC Weight Loss Challenge

This thread is only for UPDATING your weekly weight loss on your weigh in day! Please scroll to the comments section below and enter your name and weight loss for the week!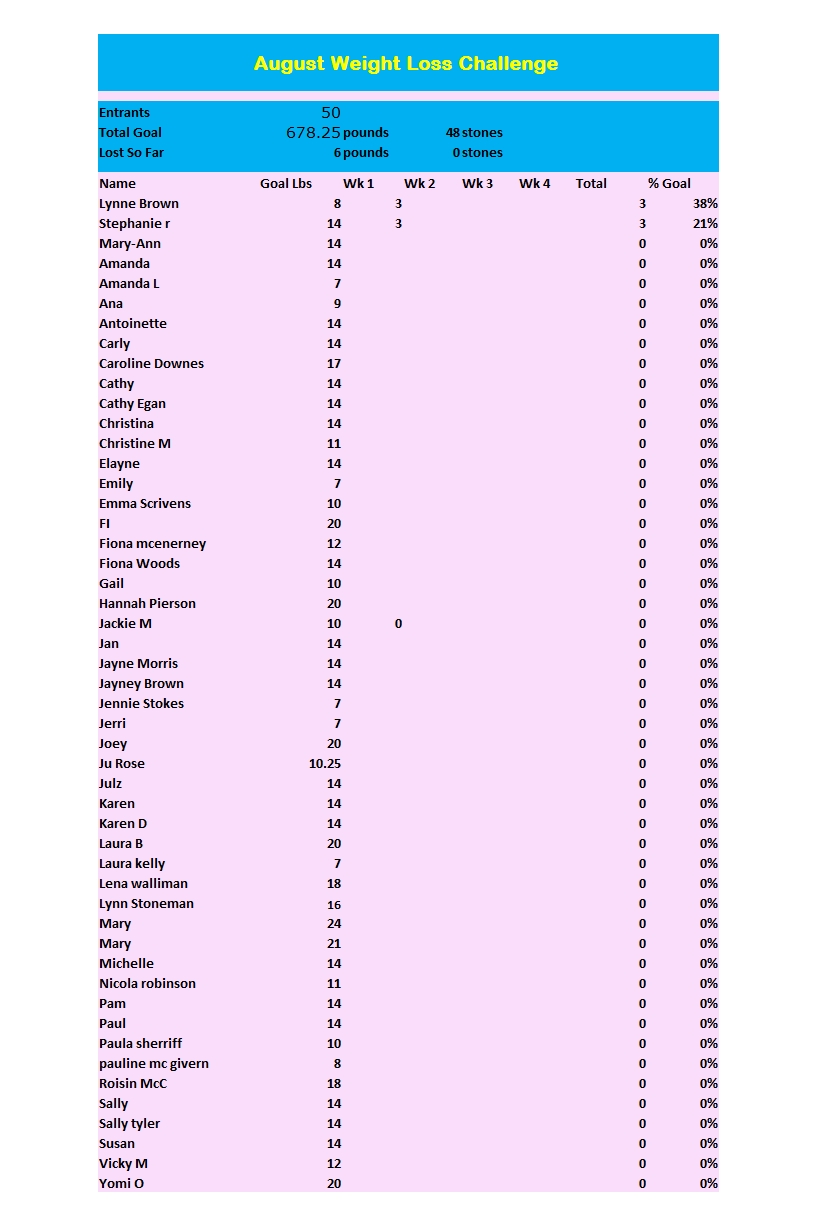 PLEASE NOTE THIS VLCD CHALLENGE HAS NOW STARTED WILL LAST ALL OF AUGUST!
If you haven't signed up yet, don't worry CLICK HERE and register for the weight loss challenge and you will see you name on the board <3
Dont Forget to take part in the #NYPOLYMPIC Challenge – it is Amazing! We want to help you become a little fitter and healthier. CLICK HERE TO FIND OUT MORE.
The Leader board will appear here and will be updated every Monday and Thursday evening. So make sure you update your weight loss the same day you get on the scales! WOOHOO!
UPDATE YOUR WEIGHT LOSS IN THE COMMENT SECTION BELOW!!