Challenges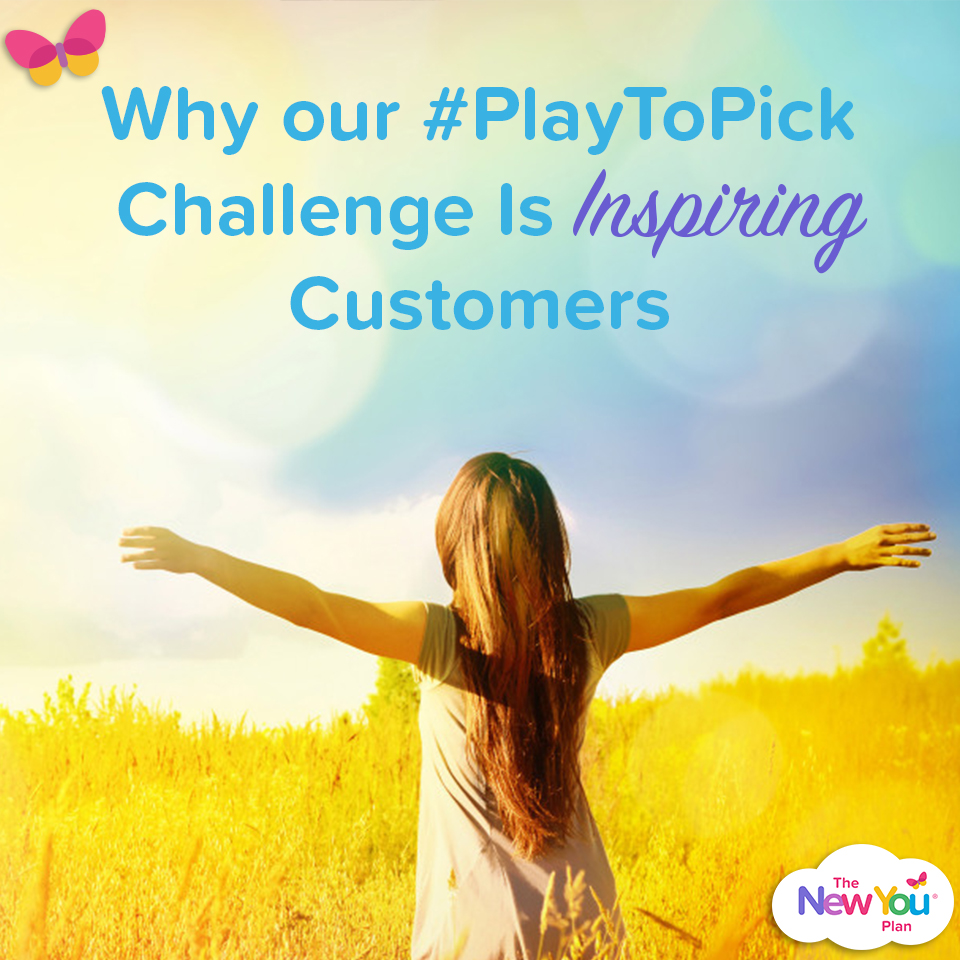 #PlayToPick New You Plan Challenge Is Inspiring Customers

Find out why our #PlayToPick New You Plan Challenge is inspiring our customers to smash their weight loss goals this summer!*
At The New You Plan, if there's one thing we know, it's that motivating our customers is the key to helping them get the most out of their weight loss journey.
This month, we decided to do things a little differently and launched a new challenge in our Exclusive Secret Slimmers Facebook group. It's called #PlayToPick and our customers are loving it!
Each day, we've been launching a new task in the group, which is focused on helping our customers on their New You journey. The winner of that day chooses a number, and a prize is revealed. And of course, we have some pretty amazing prizes up for grabs.
It isn't too late to take part. If you are a customer, join us in Secret Slimmers here.

This week, one of the tasks was to think back to a time when you were at your lowest and write yourself a letter of encouragement.
To say we've been blown away by what our customers said, would be an understatement. Their words really resonated with us and so we wanted to share a few of them with you…
J.E said: "That there is a solution, something that can work and if you look in the mirror and don't like what you see it doesn't matter anymore because there is an answer to your problem that will heal both body and mind and keep you smiling and happy for a very long time just take the first step, change your way of thinking and embrace your new eating pattern 100%. I promise, you will love you again."

P.M.G said: "Dear Me. Never put yourself down you are worth something, be kind to yourself you are doing your best .Never feel that you are letting your kids down they love you as you are and they are extremely proud of the job you are doing raising them alone. Focus on you for a while there is this amazing Plan that will change your life. Just go ahead click the button and shop. You will not regret it. Good luck. From Me to Me. We got this xx"

A.K said: "Dear Me, You think that it doesn't matter that you've gained weight, and to the world it doesn't matter at all- who cares what the world thinks? The problem is, that it matters to you. You feel uncomfortable, that relentless self loathing, feeling inadequate; it's all linked to taking care of yourself. You matter. And your mental well-being matters. It's not the only solution, but making a commitment now to looking after yourself will enable you to grow in ways you thought you never could. With the ability to see the value in yourself comes others seeing the value in you. It is a self fulfilling prophecy. You need to take control now. You need to realise that reaching for sugar isn't going to make the stress or the pain or anxiety disappear. Take control of this one thing, your weight, and what will follow you won't even believe. There is no reason at all why you cannot do this."

J.S said: "Never underestimate your worth. You are the most important person in your life. Life will bring you challenges but you are the strongest person I know and you will overcome them. Love yourself. Be kind to yourself. Never give up on yourself. You are human and challenges will obstruct your path from time to time. This just means you got to stop and look around at all the options available to you. Take a scenic route if u need to and switch off and take note of all the wonderful things around u and in your life. You are amazing. You are beautiful. You are enough "

L.G. said: "For gods sake woman you can hardly walk and you are wheezing like a dog after a long run. You feel so down tired all the time. Stuffing your face isn't going to help. You need to get a grip on yourself. Move a bit more even if it hurts and watch what you eat. Look at how good you would feel how you could breath better walk more and be more mobile. Woman you can be whole again feel good within yourself smile more and have the confidence to face the nasty cruel and beat it. You can do this love. Pull up your big girl pants and get too it. Love L"
If you are feeling overweight and overwhelmed I hope these words of advice have spoken to your heart and you feel a voice inside that is telling you, you can do this!
Because you CAN do this. We are here to support you… every step of the way. We have the most inspiring, loving, kind community and our customer services team is second to none.
We are here for you. Now it's time for you to be here for you too.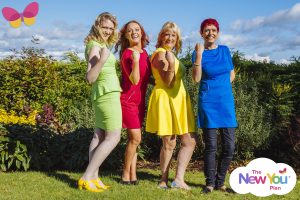 This is your time! It isn't too late to make this summer the start of a truly life changing transformation.
We have 3 amazing bundles, dedicated to helping you get to your dream dress size this summer….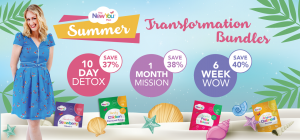 1. 10 Day Detox Bundle
Our 10 Day Detox Bundle is perfect if you a little weight to lose. If your clothes are feeling a little tight and you feel tired, sluggish and bloated, our 10 Day Detox is what your body has been calling out for!
In just 10 days, you could FINALLY lose that weight you've been telling yourself you will. 10 days is all it takes to see physical changes in your body. Plus, you'll feel more energetic, happier and gain tonnes of confidence in the process!
This 10 Day Detox Bundle is only £49.99 / €64.50, saving you a cool 37%, and at only £4.99 / €6.43 per day, it's a bargain!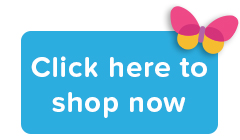 2. 1 Month Mission Bundle
Are your jeans too tight? Would you love to drop a dress size* and feel comfortable and more like your old self? Wouldn't it be amazing to have to shop for an entire new wardrobe because your clothes no longer fit? Or even just being able to slip into the clothes that have been relegated to the back of your wardrobe, waiting for when they finally fit again.
We have good news for you. There is still time to make this year amazing! Start your transformation with Our 1 Month Mission Bundle.
This 1 Month Mission Bundle is only £147.50 / €190.28, saving you an amazing 38%, and at only £4.91 / €6.33 per day, it's too good to miss out on!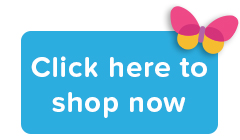 3. 6 Week WOW Transformation Bundle
Are you fed up feeling fat and frumpy? Feel like you'll NEVER lose weight and being at your ultimate dream size is just that… a dream?
The fact is this… thousands of our customers have been in your shoes! They've tried every diet under the sun, but have never been able to stick at it or have hit that stage where they can't seem to lose any more weight.
BUT, the good news is that they found The New You Plan, and totally changed their lives in the process. And, now you can too!
If you want fast, safe, exciting weight loss results, our 6 Week WOW Transformation Bundle will help you drop 2 dress sizes*.
Which of these exciting weight loss results could be yours?
If you are a size 22, you could be a size 18
If you are a size 20, you could be a size 16
If you are a size 18, you could be a size 14
If you are a size 16, you could be a size 12
If you are a size 14, you could be a size 10
If you are a size 12, you could be a size 8
If you are a size 10, you could be a size 6
You probably started the year full of good intentions, with the believe that this year is your year. Hold onto that belief because we want to prove that you can do this!
With our 6 Week WOW Transformation Bundle, you'll receive all the meals you need for the next 6 weeks. But not only that, we've added in some AMAZING free gifts to really keep your motivation sky high to help you do this!
With your bundle you'll receive your choice of 168 TFR Meals – that's x4 delicious meals per day! Plus, you'll also receive FREE gifts worth £217.55 / €280.64 to enhance your journey, and help you maximise the next 6 weeks!
 Your FREE gifts include:
X4 snacks in case you need a little extra, worth £7.96
X2 Water Flavouring to help you easily up your water intake, worth £11.98
X2 Pineapple Fat Burners – kick start the fat burning process worth £2.58
X2 Peach Drainers – Rid your body of nasties, worth £2.40
£30 voucher to spend on your next order
Printable weight loss trackers to record your amazing progress, worth £9.00
Daily motivational video delivered straight to your emails to keep you focused & on track, worth £42.00
Project New You with celebrity life coach, Ali Campbell, the ultimate weight loss mindset coaching programme specifically for New You Plan Customers, worth £97.00
'What's Next? Eating Guide' to help you continue your good work & maintain that weight loss, worth £7.99
Access to our private, EXCLUSIVE Secret Slimmers Weight Loss group – your secret motivational weapon… priceless!
FREE shipping 
Plus, all new customers will receive a FREE Blender Bottle to easily mix up our delicious Shakes!
This 6 Week WOW Transformation Bundle is only 199.99 / €257.99, saving you a massive 40%, and at only £4.76 / €6.14 per day, it's an absolute steal!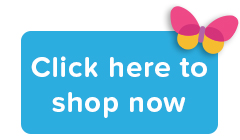 *Weight loss results may vary. This is not a guarantee.