Challenges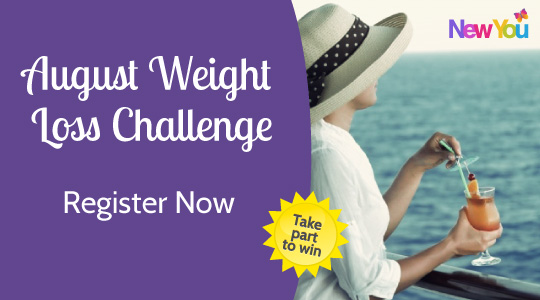 [OPEN FOR REGISTRATION] Slim Down August Weight Loss Challenge!!

Register NOW for the Summer Slim Down August VLCD Weight Loss Challenge!
Put your name and weight loss goal for AUGUST in the comment section below.
This month it is time to Slim Down! We want you to be feeling 100% slim and confident. In just one month you can change yourself in some many ways. We are here to help keep you accountable and track your weight loss for the month. LET'S DO THIS!!

OUR NEW YOU VLCD WEIGHT LOSS CHALLENGE IS A WINNER BECAUSE:-
Research shows that those who publicly commit to a goal are more likely to succeed.
Research shows that those who get motivating weight loss results are more likely to get to their goal.  VLCD (very low calorie diets) help you to get very motivating results that keep you excited and motivated about your transformation.  We have over 30 delicious meal packs for you to choose from.  When you use our products as a total food replacement plan you will not feel hungry and you should drop about 1 jean size a month.
Research shows being part of a supportive community with a common goal, massively increases chances of success!
IF YOU ARE NEW TO NEW YOU PLAN HERE IS WHAT YOU NEED TO DO:-
ENTER YOUR NAME AND WEIGHT LOSS GOAL FOR August 2014 IN THE COMMENTS BELOW
JOIN OUR SECRET SLIMMERS GROUP FOR 24/7 SUPPORT WHEN YOU NEED IT
Once you order you will also get FREE VIP ACCESS to our 7 DAY KICK START ONLINE VIDEO COACHING PROGRAMME.  The New You Plan is here for you 1 million percent to help you get to your goal !
LETS SLIM DOWN THIS AUGUST!!
DON'T FORGET TO SIGN UP FOR OUR SUMMER MAKEOVER MISSION FOR YOUR CHANCE TO WIN £1000 AT THE END OF THIS MONTH!! So many people are posting their I AM IN photos in our secret slimmers Facebook group, the buzz and excitement is so motivating!! If you want this summer to be the summer you finally lose the weight, then you have to join us! THE WINNER WILL BE CHOSEN AT THE END OF THE MONTH! SUBMIT YOUR PICTURES AND BEGIN YOUR TRANSFORMATION!
[box type="download" style="rounded" border="full"]ENTER YOUR FULL NAME AND WEIGHT LOSS GOAL FOR AUGUST IN THE COMMENT SECTION BELOW![/box]
LEADER BOARD PRIZE DRAW!!!
We are giving away a FITBIT WRISTBAND and a FITBIT WI-FI SMART SCALES to the lucky winner in a prize draw on the 2nd of September! All you have to do is REGISTER for the August weight loss Challenge and UPDATE your weight loss weekly. SIMPLES!