#Mchallenge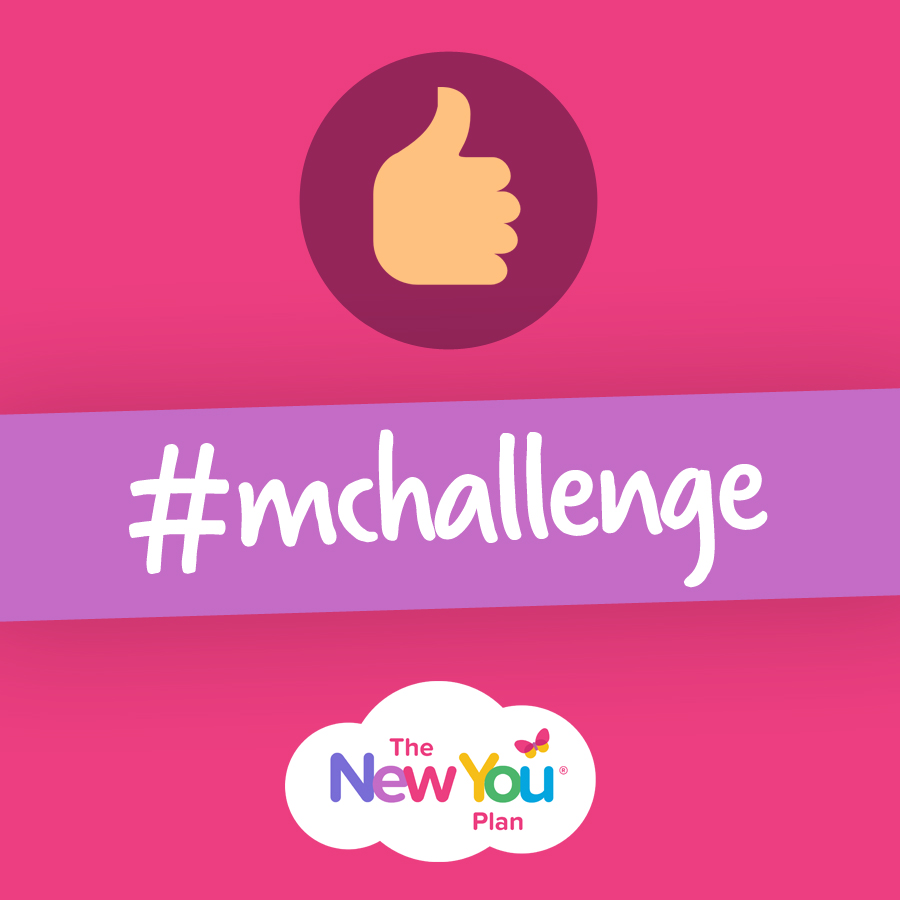 MChallenge Recap: The importance of #marriage and #mates on a weight loss journey!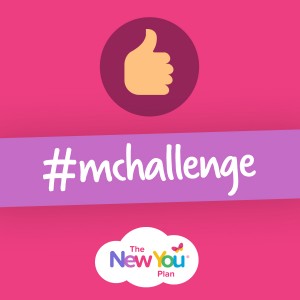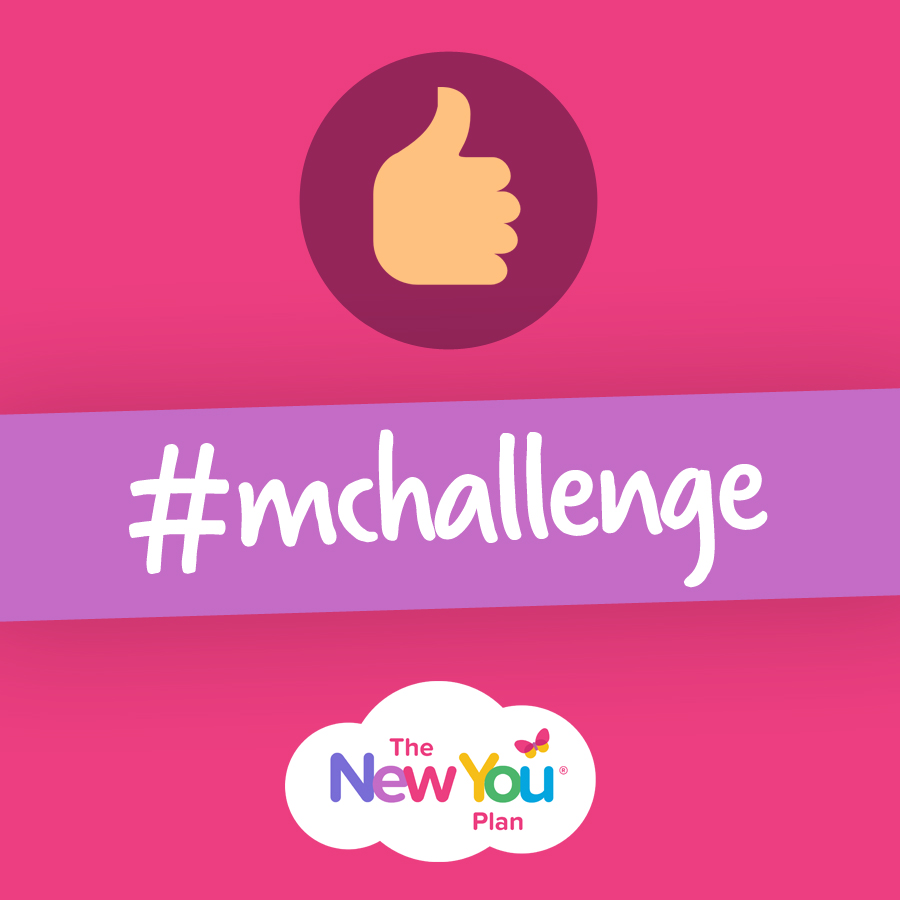 Everyone's weight loss journey is different, some find it easy and start seeing results early on but others can find it more challenging. The important factor is no matter what type of journey you are on, giving up is not the answer. All our bodies are like jigsaw pieces, each piece is different but they all need to work together to make the end result. It is this idea that can really help evaluate the key components needed for a successful weight loss journey. Eating a calorie controlled diet isn't the only way you will succeed, you need to think of the bigger picture and that is where the #mchallenge comes into play. We look at a person as a whole and work out everything they need to stay on track and focused during their journey.
We have found that the majority of our customers who reach their goal have created the full package of essentials to help them through the tough times. This has included simple things like #motivational quotes to help stay focused to discovering a new exercise to up their weekly #movement. The main one that comes around again and again is the support they receive from their family and friends. It is so important to have a good support network when undergoing a weight loss journey. These are the people who will be there to spur you on during the good times and to sit and listen when you are going through a bad time.
This week on the Mchallenge we have been asking our community to share their experiences of when their loved ones have really stepped up and helped them through their journey. Having support is such an important piece of the puzzle. The journey is not an easy one so getting a little motivation from the people that know you best is key to keeping you on track. These are the people that know what makes you tick and the different things you need to overcome an obstacle. They know the little things that makes you you, through both physical and emotional changes they are there every step of the way.
Let's see how the SS Community approached this weeks #mchallenge: #mates & #marriage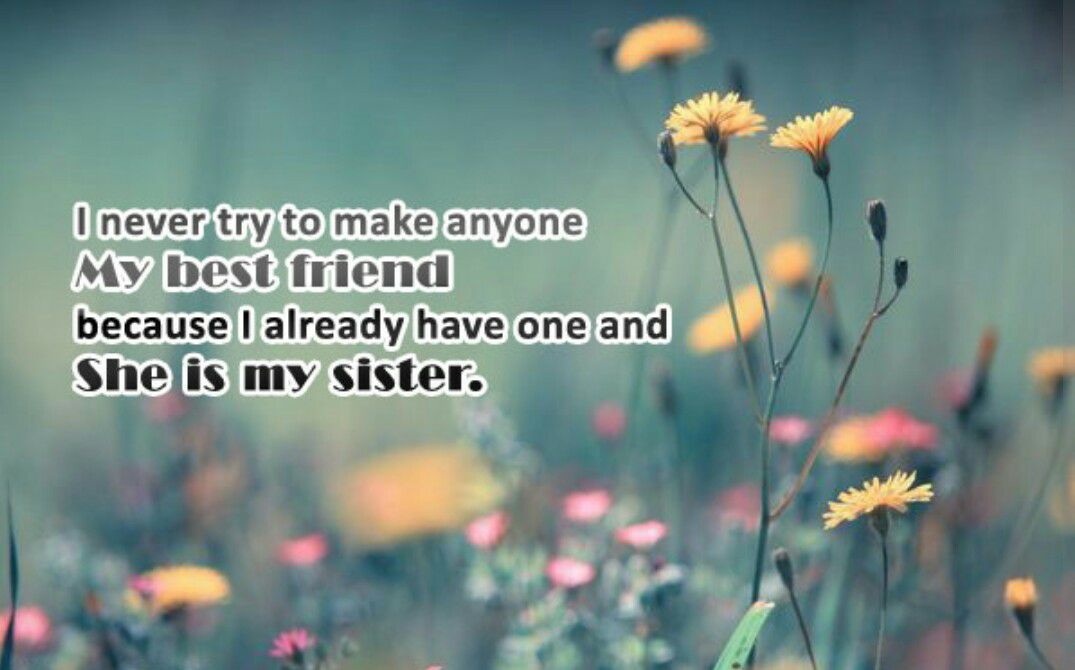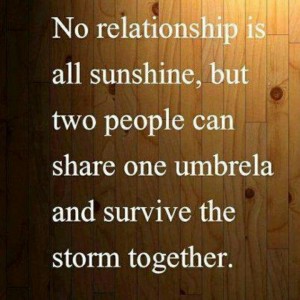 This week we have had some great responses to the theme. From inspirational quotes to heart felt posts, we love seeing who helps you through your weight loss journey. This post from Laura Whitelaw is a lovely shout out to her sister. A sister bond is hard to break, friends can come and go but your sister will always be there for you through thick and thin.
Christina Stewart posted this very true quote which is very fitting to both everyday life and being on plan. Everyone experiences bad times in all aspects of life but it is picking yourself up and getting through the tough times with the people that matter is the most important part. This is a good metaphor to use in terms of the New You Plan, think of the storm as the weight you want to lose, the umbrella as the Secret Slimmers support group and the person under the umbrella with you being your rock. Together you can achieve anything.
Jolly shared a lovely pic of her and her husband with a shout out to how much he helps and supports her in life. He is not only her husband but her best friend.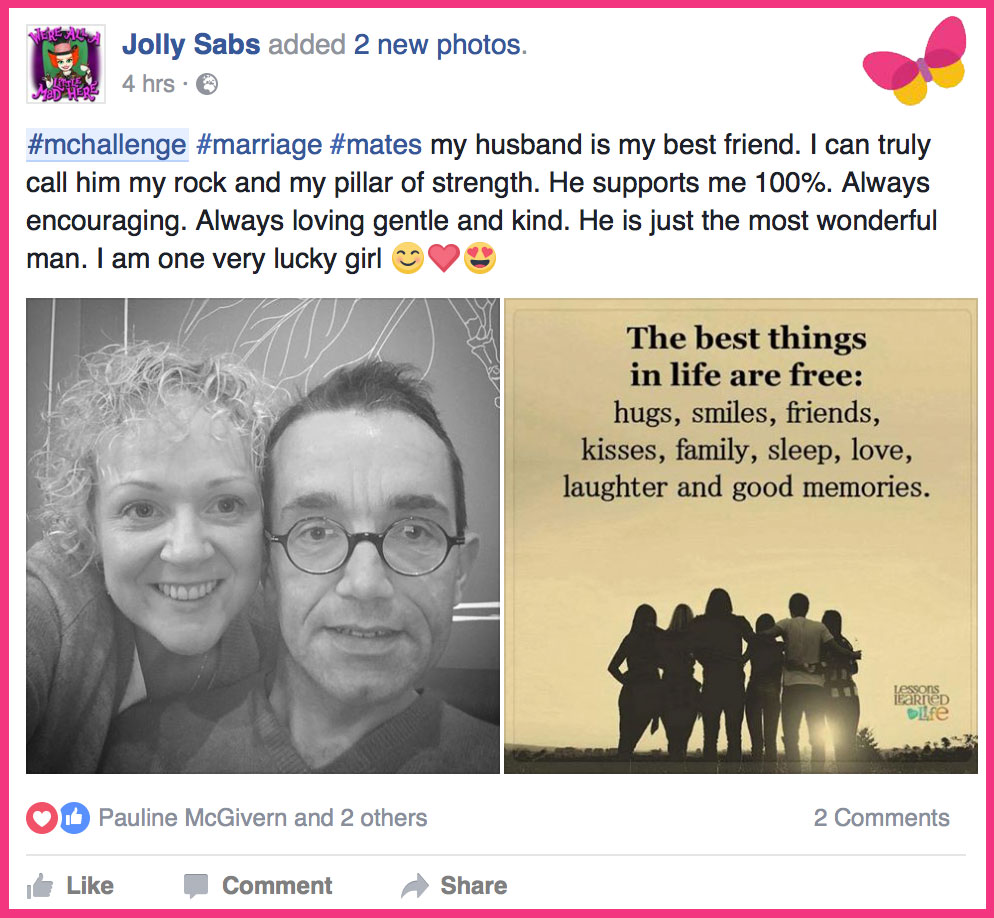 Jennie shared this fun pic of her and her #mates in fancy dress. Having a group of good friends is a great way to get different advice on daily challenges. Everyone has a different view on things so having a variety of good support is great to help you through your weight loss journey.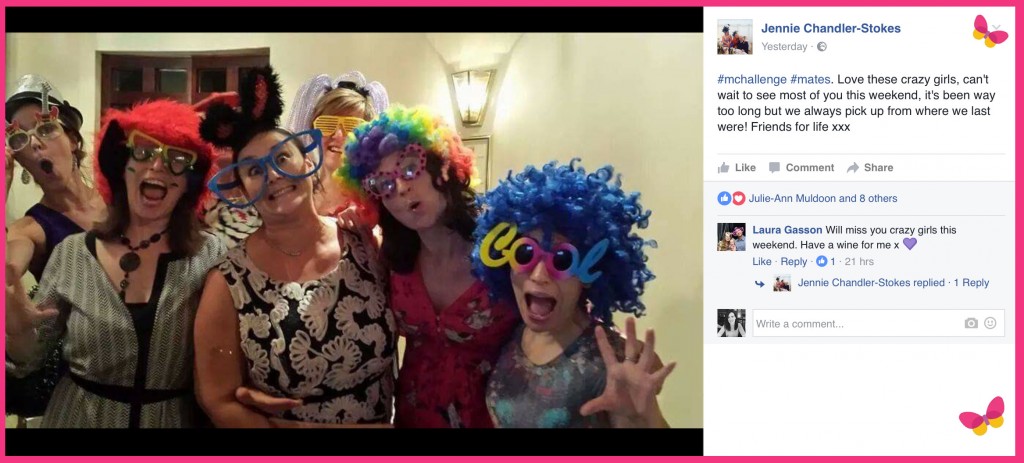 Christina shared a snapshot of her life with her family. A moving shout out to the main people in her life and to her loving support network.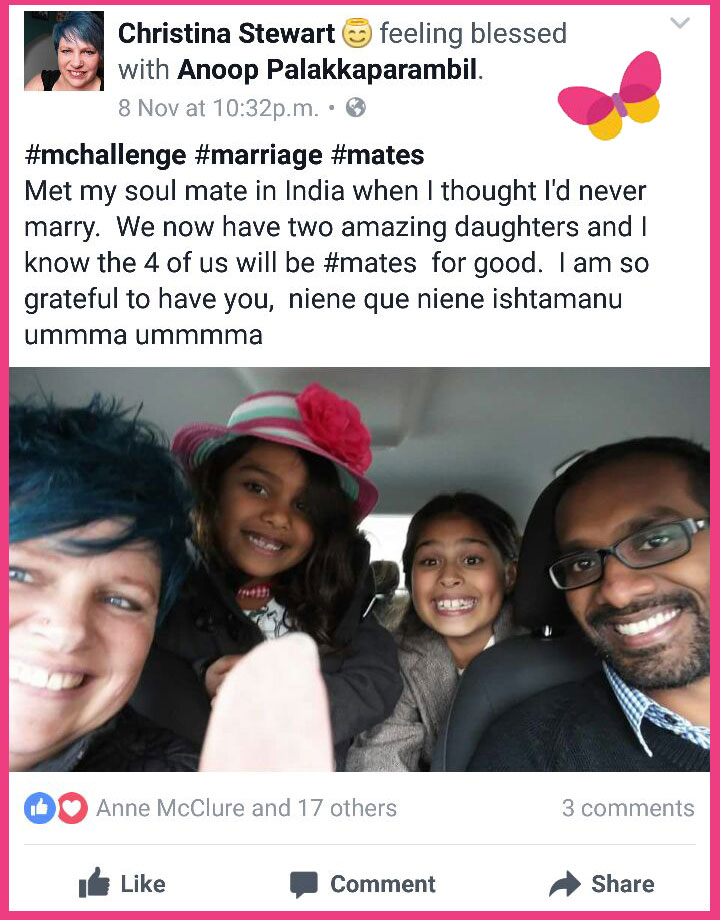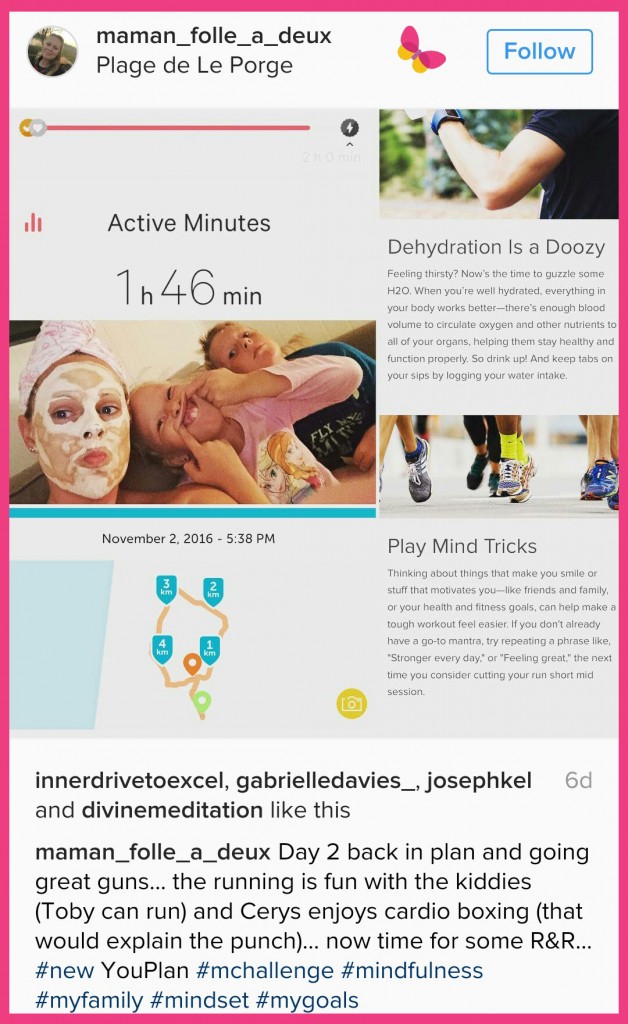 Thank you to everyone who posted about this weeks challenge. We loved seeing all of your support networks and snapshots into your life. Don't forget to check out our previous challenges on the blog.
If the #mchallenge is something you would like to involved with keep an eye out on our Secret Slimmers community to the new challenge. Remember to hashtag your images and posts for a chance to win £30 New You cash points.
Good Luck 🙂