Challenges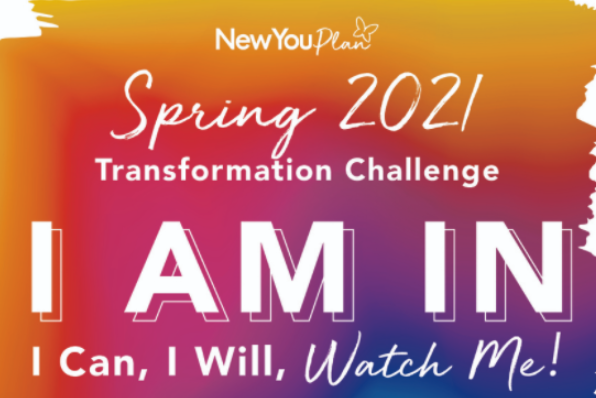 Join our Spring 2021 Transformation Challenge and WIN £1,000 cash!
Join our Spring 2021 Transformation Challenge and WIN £1,000 cash!
Our favourite season has arrived! Birds are chirping, seeds our sprouting and days are getting longer – Spring is finally, officially here!

Don't miss our Spring 2021 Transformation Challenge 'I AM IN. I can, I will, Watch me!' for your chance to win prizes in a pool of over £4,000!
Join us on a journey you will never forget and transform yourself in time for Summer! It's amazing the difference you can make to your body in just three months. 12 weeks on plan can create a jaw dropping transformation!
The challenge kicks off now and all entries should be submitted by 30th June 2021.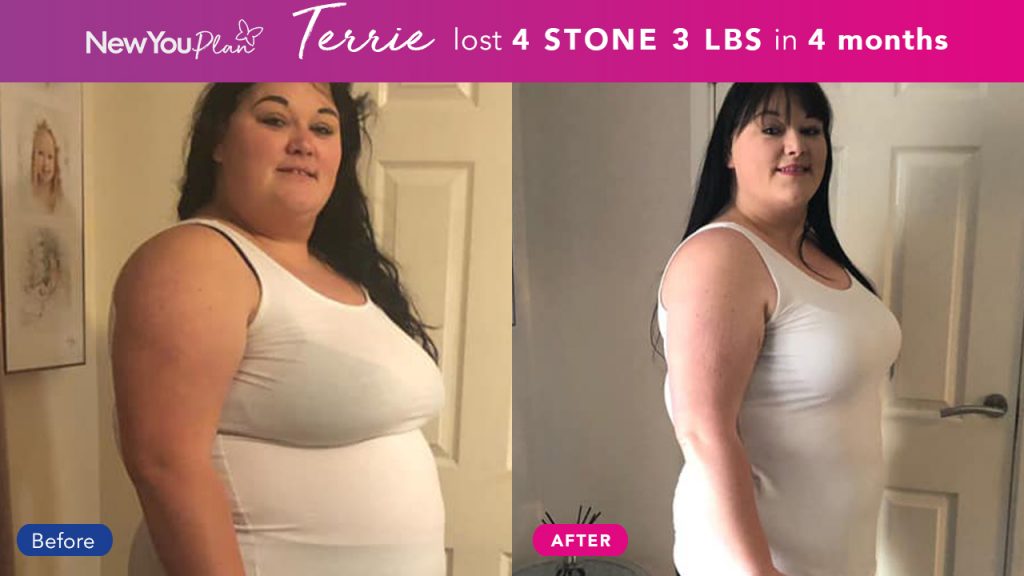 1st Place £1,000 cash
2nd Place £750 cash
3rd Place £500 cash
4th place £250 credit
5th place £250 credit
6th place £250 credit
7th place £250 credit

Each winner will also win a Fitbit Versa*!
*This competition is not affiliated with Fitbit, these are prizes purchased by our company.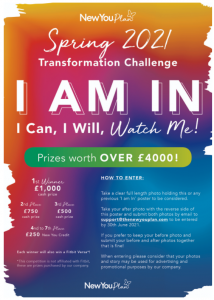 Here's what some of our previous winners had to say…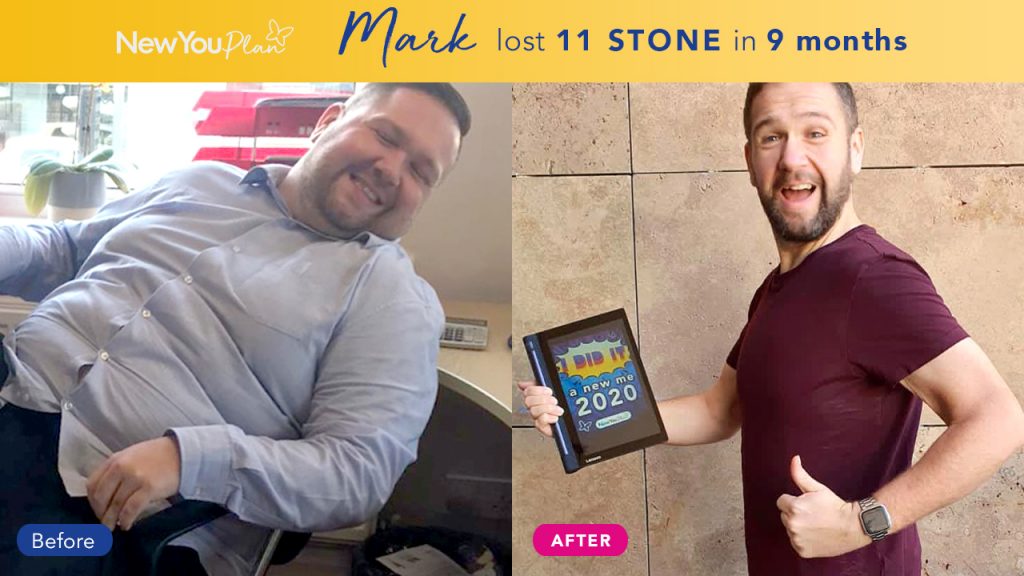 Mark said: "It was a struggle to get out of bed and get up the stairs and walking. I didn't do anything. I was literally just eating and not moving. My mum's got a heart condition so that was a little bit of a wake up call as well. My nan also had a heart condition and I thought 'you're heading in the same sort of way here. You're just getting bigger, bigger and bigger.'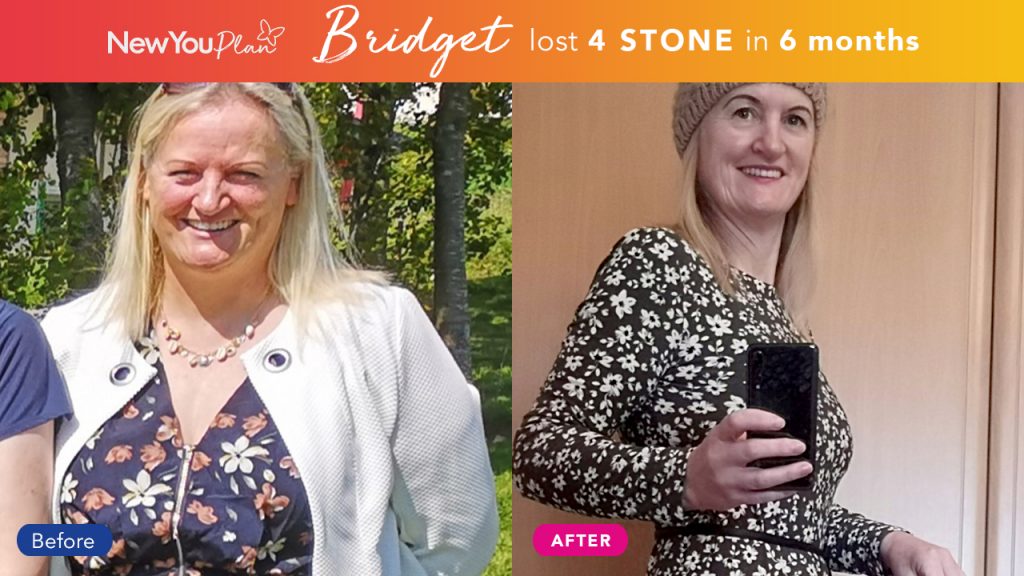 Bridget said: "I wasn't in a very good place in March when I started the plan. I suffer from the sad syndrome. I'd come through winter and I felt very down in myself because the winter was very dark and I'd been working hard. I also hadn't been exercising. My back was sore because I was overweight and my cholesterol was too high. My sugars were definitely high which wasn't good.

"When I lost my weight, it's completely turned around. I feel great. Mentally I feel good. It's a 100% turnaround. I really do feel amazing at the moment and I wouldn't feel like this if it wasn't for the New You Plan, I really wouldn't."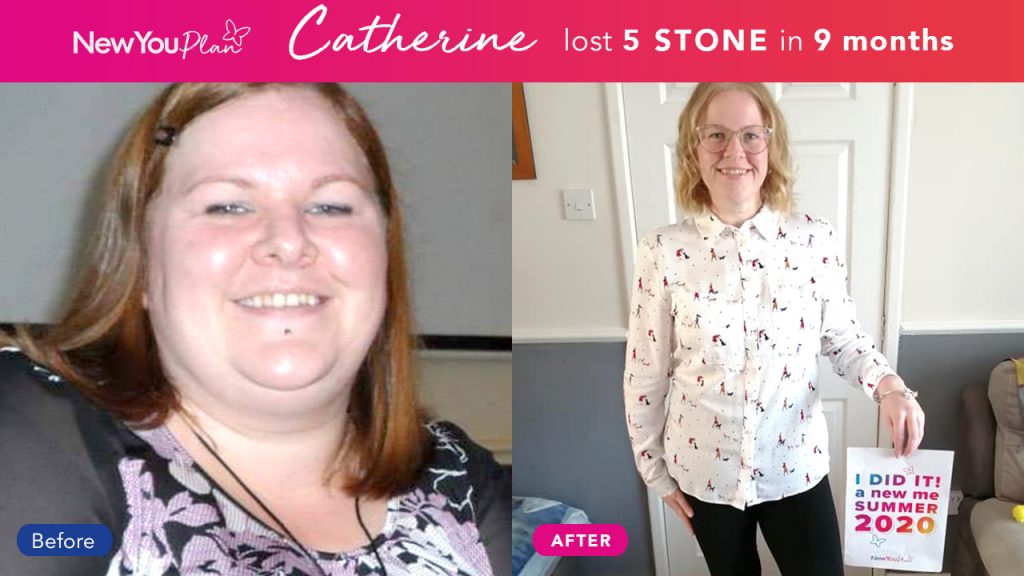 Catherine said: "The New You Plan has absolutely changed my life. I'm more confident. The house has never been so clean. My husband has never been so happy. The health side has been excellent. I'm not sitting on my backside anymore. I want to get up and move about. The dogs never been on so many walks."
HERE IS HOW YOU CAN ENTER…

Take a clear full length photo holding this or any previous 'I am In' poster to be considered. (Insert poster link)

Take your after photo with the reverse side of this poster and submit both photos by email to [email protected] to be entered by 30th June 2021.

If you prefer to keep your before photo and submit your before and after photos together that is fine!
You can join the competition at any time but the sooner you do the better chance you will have of creating the WOW transformation that could win you first place and £1,000.

When entering please consider that your photos and story may be used for advertising and promotional purposes by our company.