Challenges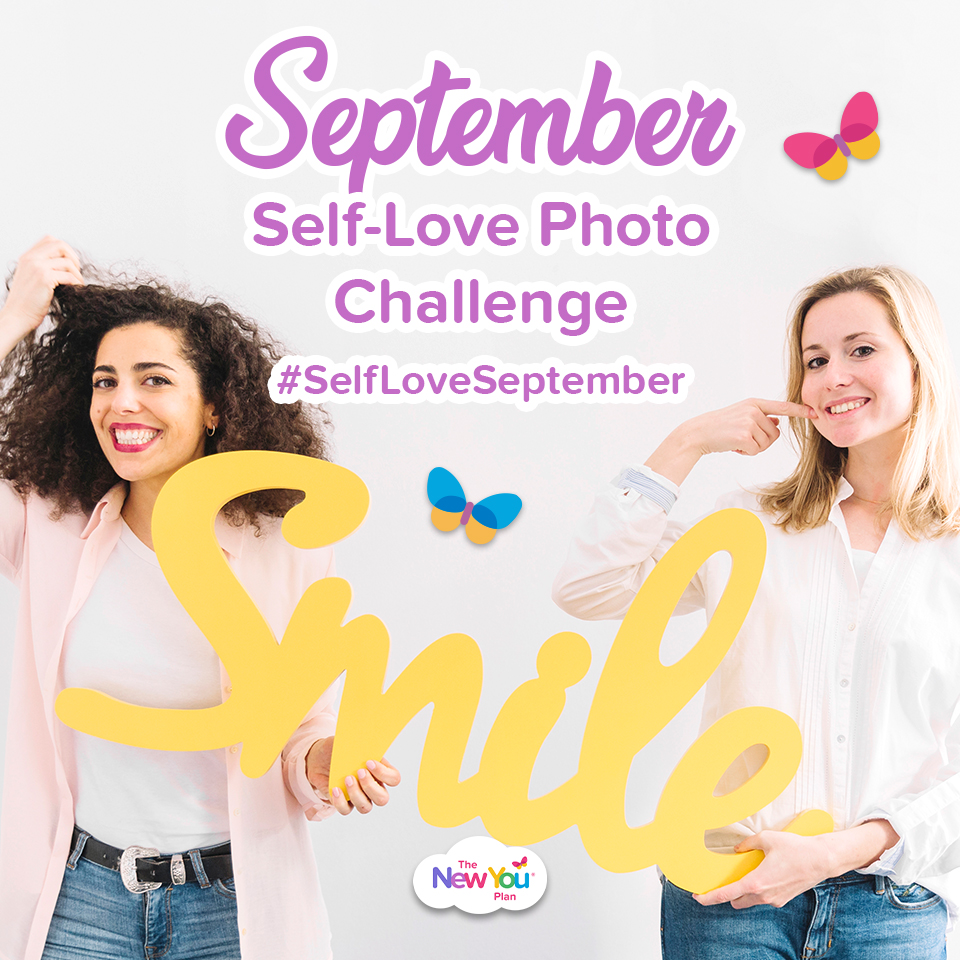 Join Our September Self-Love Photo Challenge For Your Chance To WIN

A new month has arrived and we are on a mission to get our customers motivated. Here, we share details of our September self-love photo challenge and how you can get involved for you chance to win.
Here at The New You Plan, we are proud of the fact that our plan is more than just about losing weight. We know, that in order to not only lose weight and keep it off, a change in mindset is the best way to achieve this.
This is why, we don't just sell you diet meals and leave you to it. We engage with our customers, interact in Secret Slimmers and create inspiring challenges and tasks, which will help the way they think and view themselves.
Self-love is one of the things that we promote the most, while on plan. For years, often our customers have neglected this, viewing it as unimportant because they weren't happy with their weight. When you join our plan, we encourage everyone to start building a little self care into their daily lives in order to reconnect with themselves and experience self-love from a new place. This can be as simple as having a bubble bath on a Sunday, or bigger, like treating yourself to a spa day once a month.
With the kids back to school, this month, we are on a mission to help everyone build some self love rituals into their lives. So with this in mind, we have launched the perfect photo challenge.
September self-love photo challenge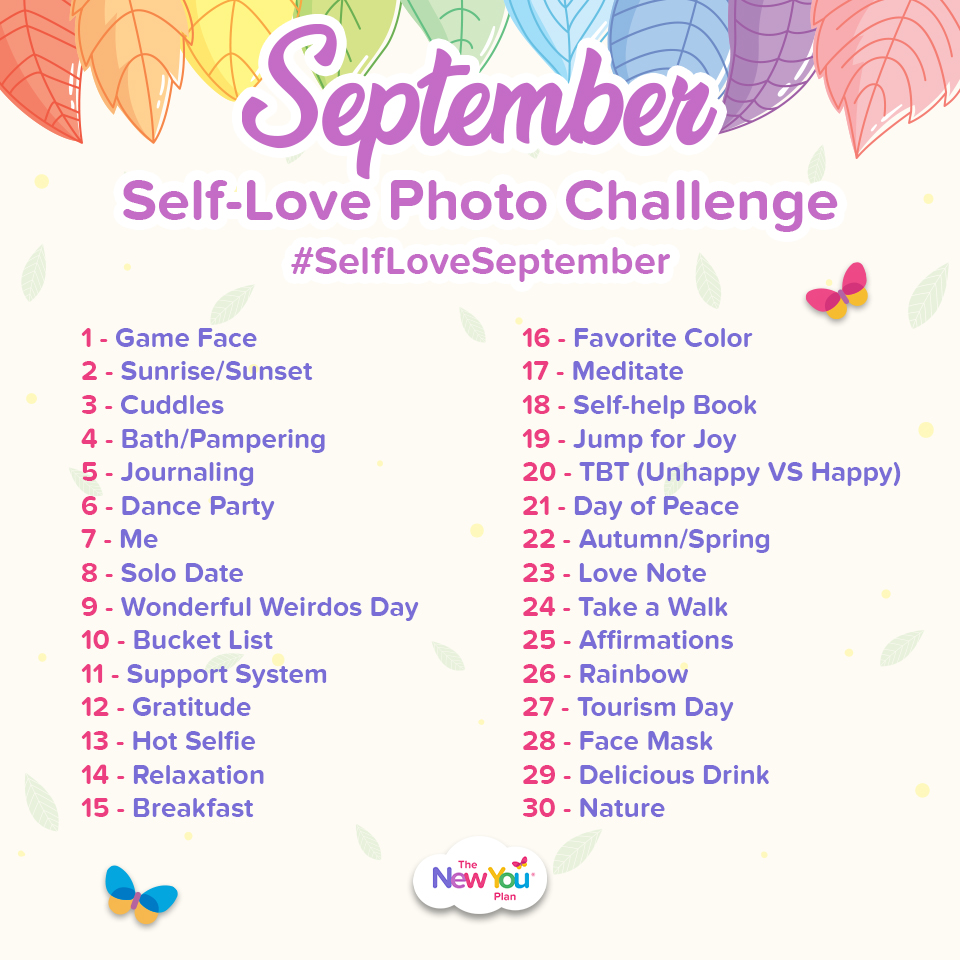 To get involved, each day during September, simply share a photo in Secret Slimmers (or on your public social media pages), which reflects the word of phrase for that day, along with the hashtag: #SelfLoveSeptember.
Each Friday in September, one lucky person will win a 1-Week New You Plan Diet Meal Bundle. The winner will be chosen by The New You Plan team and our decision is final.
We can't wait to see your amazing photos. Let's smash it this September and make it the month dedicated to self-love.
Please note: photos may be used for marketing purposes.
Good luck!