Challenges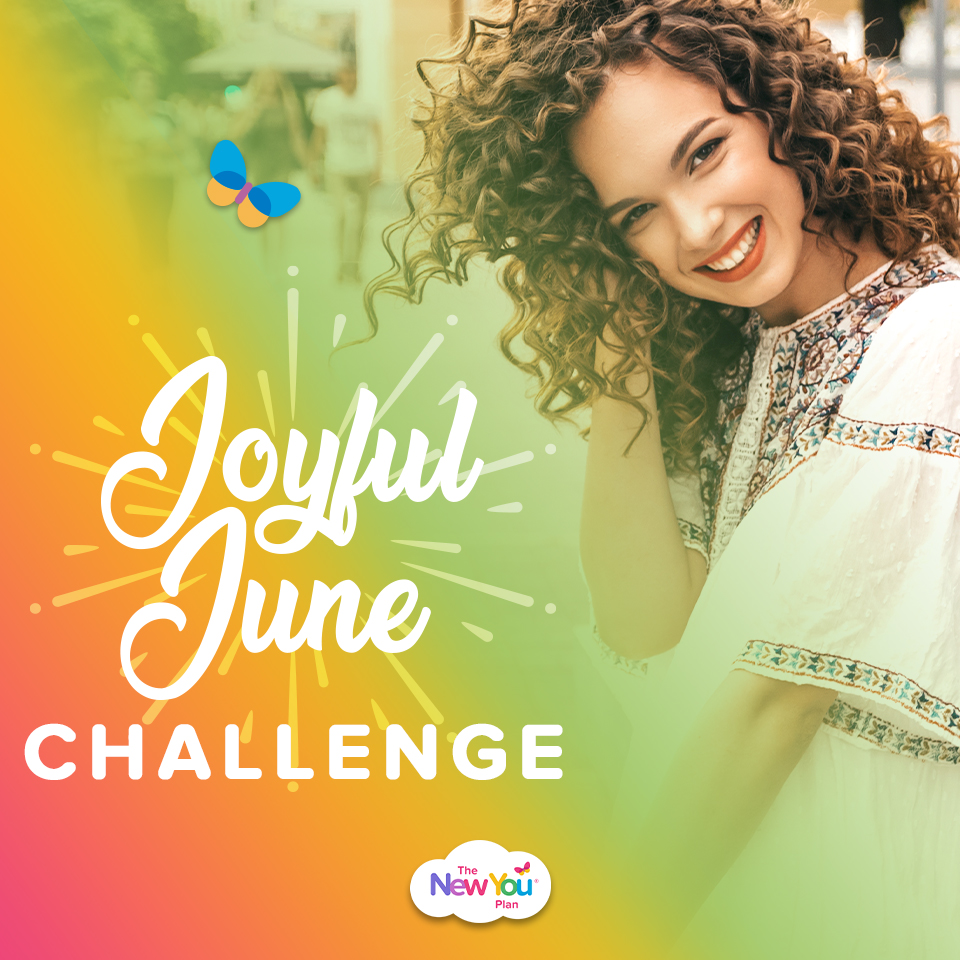 Join our Joyous June Challenge

Take part in our Joyous June Challenge & kick start your weight loss journey in style.
While lockdown is easing, it will be sometime yet before normality (whatever that is) returns. This, combined with the fact that summer is just a matter of weeks away means that now really is the perfect time to focus on your New You journey.
With less distractions and no social occasions to content with, there really is no better time than right now to lose weight.
Imagine emerging from lockdown slim and healthy! What an amazing achievement that would be. Even better would be the look on your friends' and families' faces when they see you for the first time in ages.
With this in mind, we have launched a new challenge in Secret Slimmer to help make June joyous for our customers.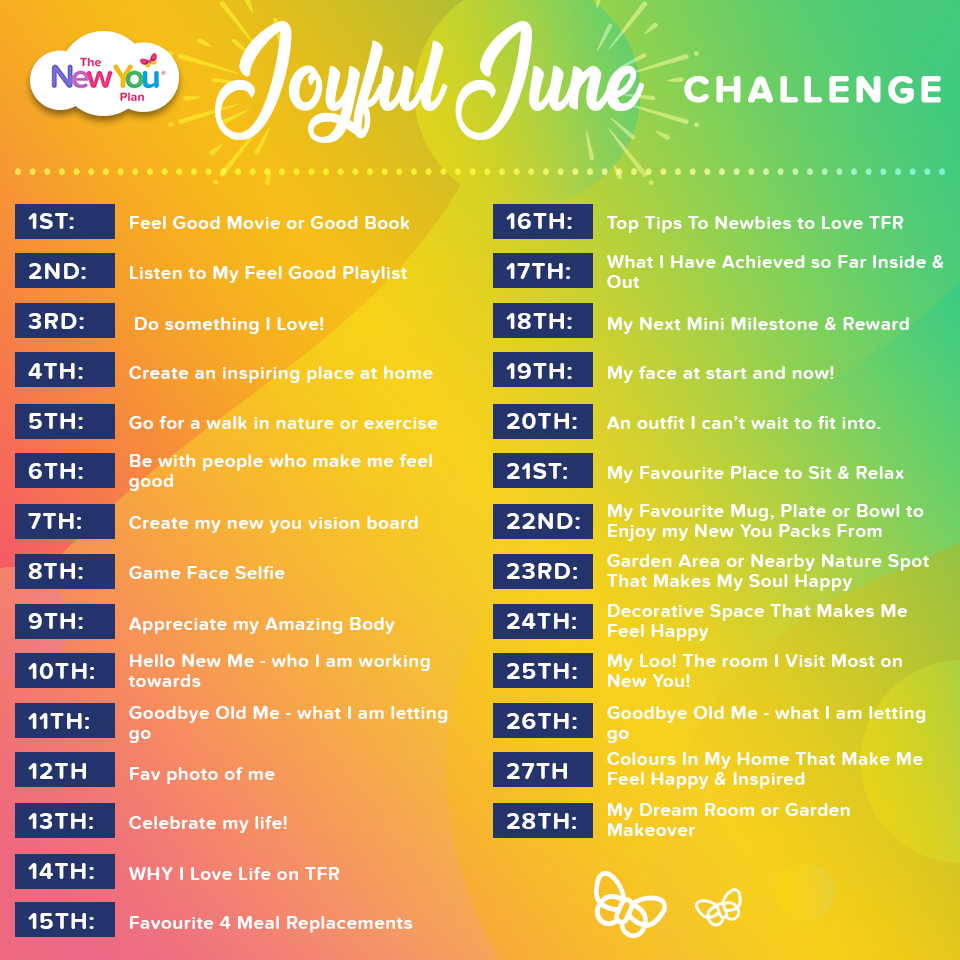 Every day throughout June, we will be sharing a post in our online community with a different word. All you have to do is share a photo, video or text to show what that word means to you.
Although we are not out of lockdown, we believe there is still so much joy is the world and that's worth celebrating. Not only will this challenge help you focus on your New You journey, but it will help you see the joy in it too.
We have created a different theme for each week and each one encourages you to focus on something different.
Week 1: Feel Joy, Don't Self Sabotage!
Week 2: Focus on the Plan Challenge
Week 3: Self care
Week 4: New You Future Bucket list
We'd love for all of our customers to get involved! Simply share your response in Secret Slimmers (or on your public social media pages), which reflects the word or phrase for that day, along with the hashtag: #JoyousJune
We can't wait to see your amazing photos. Let's smash it this June and make it the month dedicated to being truly joyous!
Please note: photos may be used for marketing purposes.