Before & Afters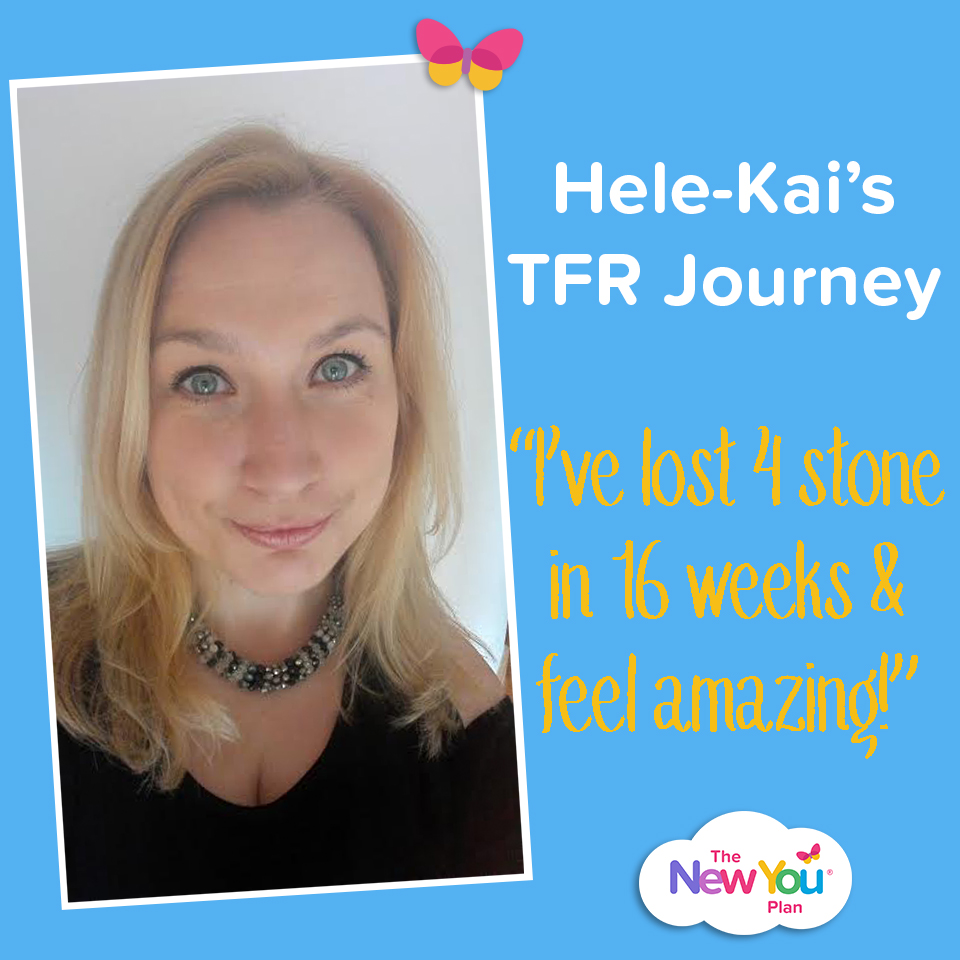 Hele Vlog: 4 Stone Lost In 16 Weeks*

As phase 2 of her TFR journey begins, customer Hele reveals she has lost another 5 lbs, taking her weight loss to 4 stone in just 16 weeks*. Click on her video below to find out what she had to say about being back on plan.
What an amazing first week back on TFR! Hele is totally in the zone, with an amazing 4 stone weight loss in only 16 weeks!* A 5lb weight loss this week is the perfect boost she needs to keep going and push through to reaching her end goal. The end is definitely in sight!
What we love is that Hele- is beginning to experience that change in mindset that we often talk about. She has now dropped 3 dress sizes* and is really feeling the difference in her body. Hele knows that she is still getting used to her new size and is hiding behind baggy clothes. But with small steps, she'll gain loads of confidence.
She is totally in the zone and has no notion of blipping or stopping anytime soon. Like so many of our customers, she loves the structure of the plan and how easy it is to follow. Just 4 meals per day is all you need for fast, safe, exciting weight loss results.*
Well done Hele ! Keep inspiring, achieving and smashing your goals!
*Weight loss results may vary. This is not a guarantee.
_____________________________________________________________________________________
Start Your TFR Journey Today!

Getting started is the first step in your journey to a brand new you! So that you can fully understand how our plan works, our Get Started page was designed specifically for people new to the plan.
Head over to our site where you'll find tonnes of important information including how our plan works. Plus learn the science behind it, get loads of top tips, information on our meals, and read real customer testimonials.
You can visit our Get Started page by clicking here.