Hannah's blogs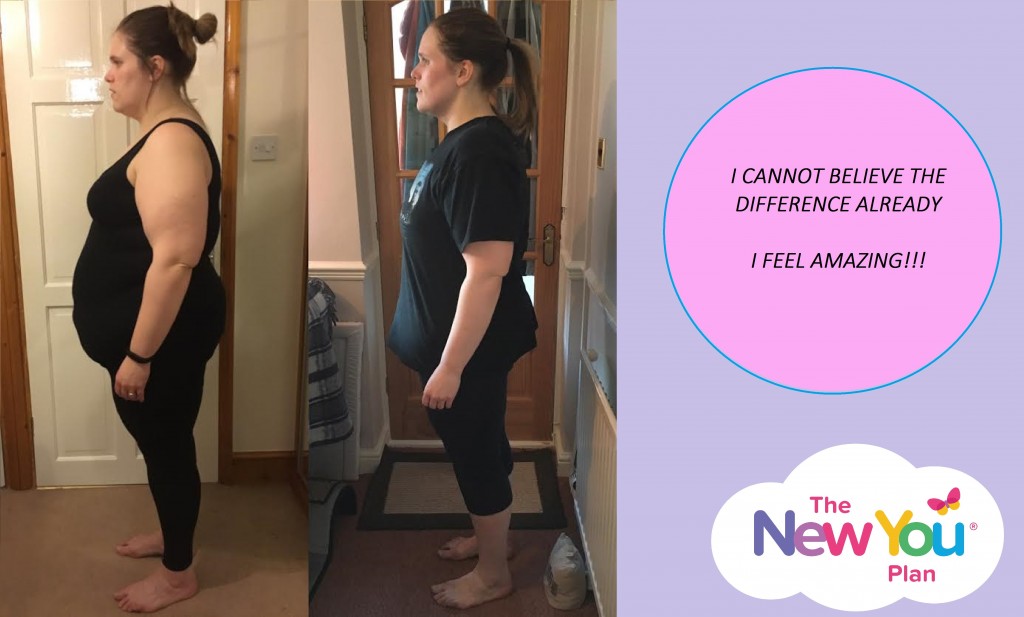 Hannah Blog 7 – Week 12 – Total lost 50.6lbs

Hello Everyone!!
I hope that you have all had a fantastic week! I had a weekend off this week for a family event. I was sure to make lots of healthy choices and I was confident about the choices I was making. I had a great weekend but was really excited to jump back onto the New You train on Monday!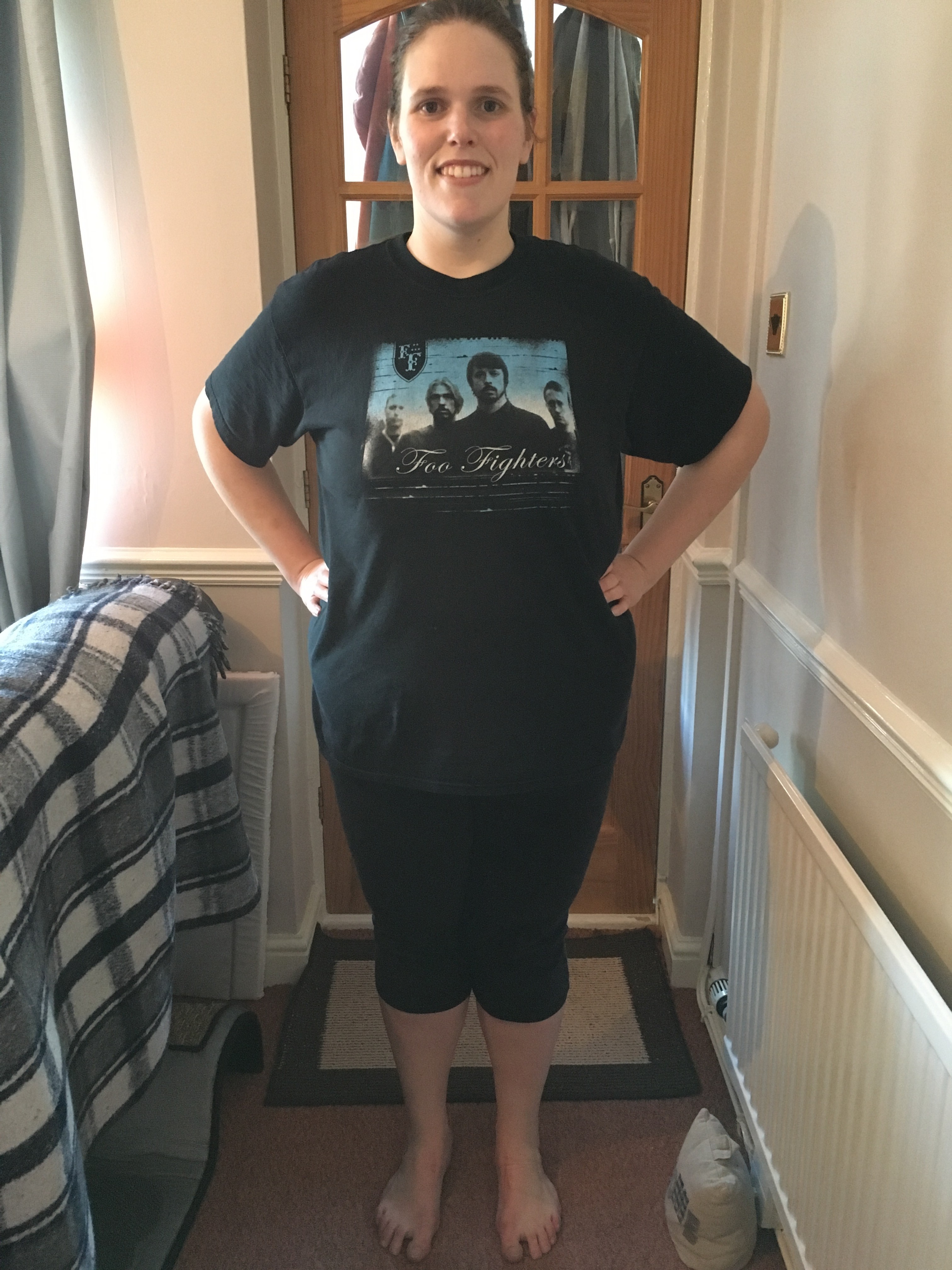 Since Easter, I have been following family focus. I decided however that for the next 4 weeks until I go on holiday, I would follow fast focus as I would still love to get into the 14's before i went on holiday. Now I am 100% confident that I will do that and I am focused on the next 4 weeks! WOOP WOOP, BRING IT ON!!
Soooooo last week I started regular exercise. I do Jillian Michael's 30 day shred every week day! Last week I hurt!! My tummy, my legs, I could definitely feel it!! I was so proud of getting through that first week though!
This week I decided to do it on my lunch break from work so that I couldn't spend as much time with my daughter after work. So I popped home from work, worked out, had a shake, had a shower, put the washing out and BOOM, back to work!! I was a mummy on a mission on Monday! I felt absolutely fantastic afterwards and went into work with a spring in my step, feeling proud that I had done my daily exercise!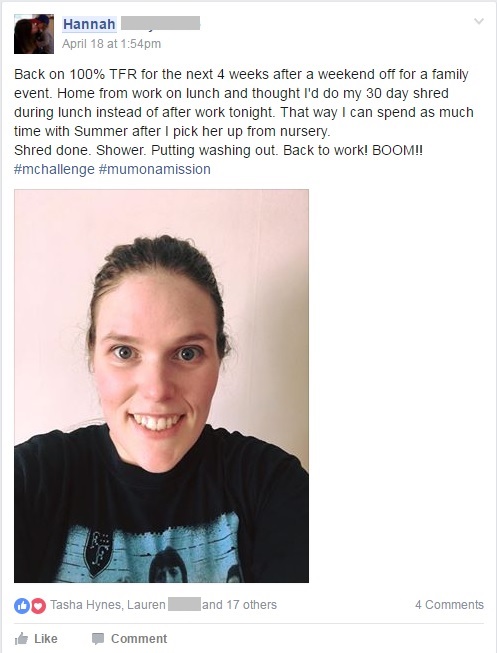 Now, do you remember when I was out running back in February, some nasty person honked and honked at me. This really hurt me, the fact that they could have been making fun of me! After initially being upset, I got over it and realised  I was doing something good for myself and had nothing to be ashamed of!
Well, on Monday I posted a photo of me on my Instagram and I got trolled!!! Someone commented on my post telling me that I was ugly and should exercise as I was fat. What a horrible horrible thing to say to someone, dont you think?! I didnt let him to get to me one little bit but it had me thinking just how much trolls like this could really really affect people!
To him it was just a comment he wanted to make to make someone feel horrible about themselves. To some males and females that are self conscious, it could really really have an affect on them. I hate trolls! Why do people have to be so nasty?! I really hope people can just brush off these peoples comments!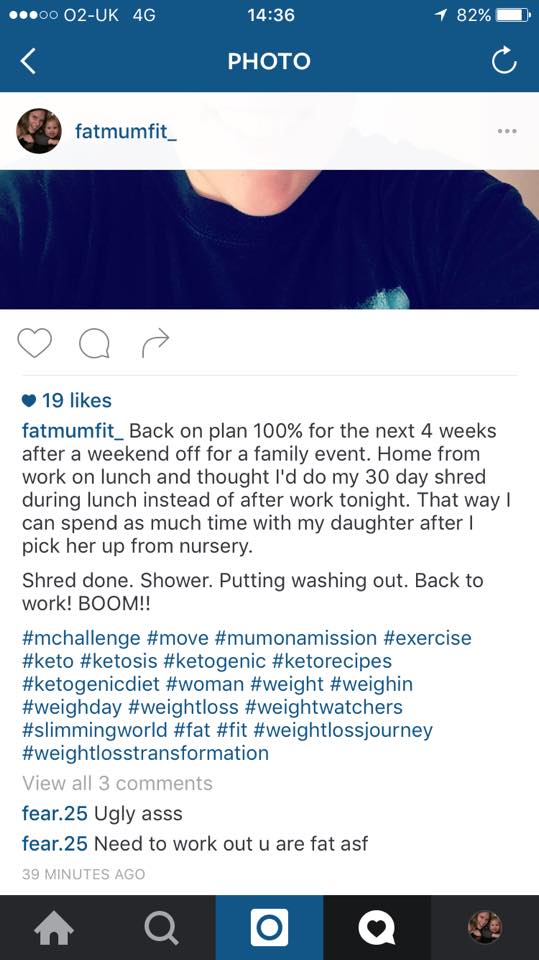 So this week I am 100% fast focus! I love the way it makes you feel once you are in the zone! My typical fast focus day includes 2 strawberry shakes (breakfast and lunch) and then a double omelette for dinner! I LOVE the omelette!! So easy to make and super super tasty.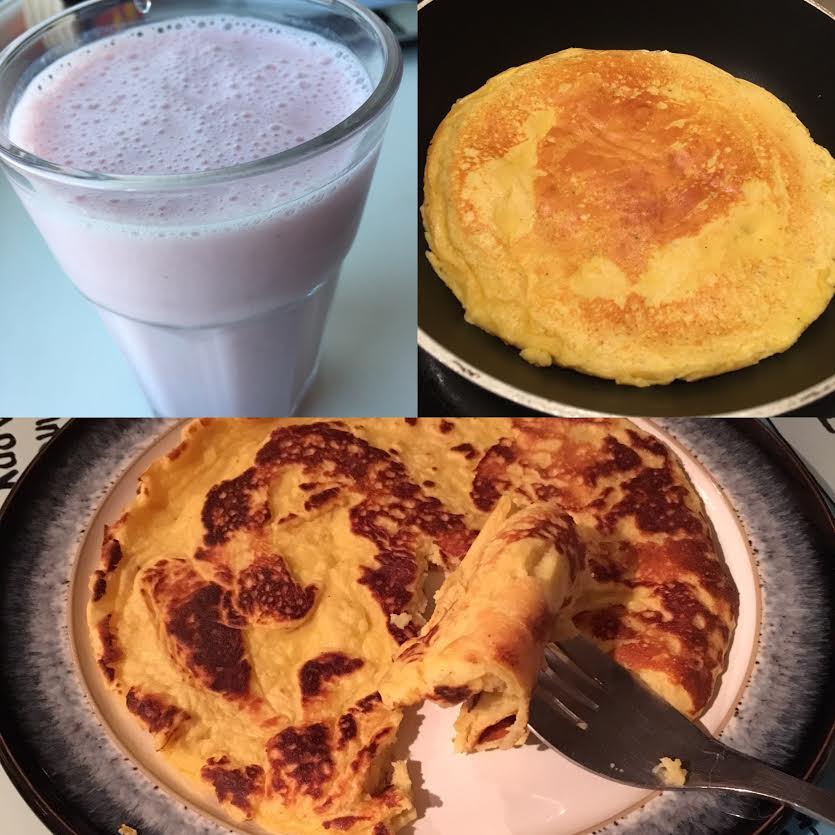 Great tip I follow for making sure I get my full quota of water is to have a litre before I go downstairs in the morning! If I dont, it completely throws me off for the day!! Try it and see!
Hope that you all have a FANTASTIC week!! Remember, 4 products and 4 litres!!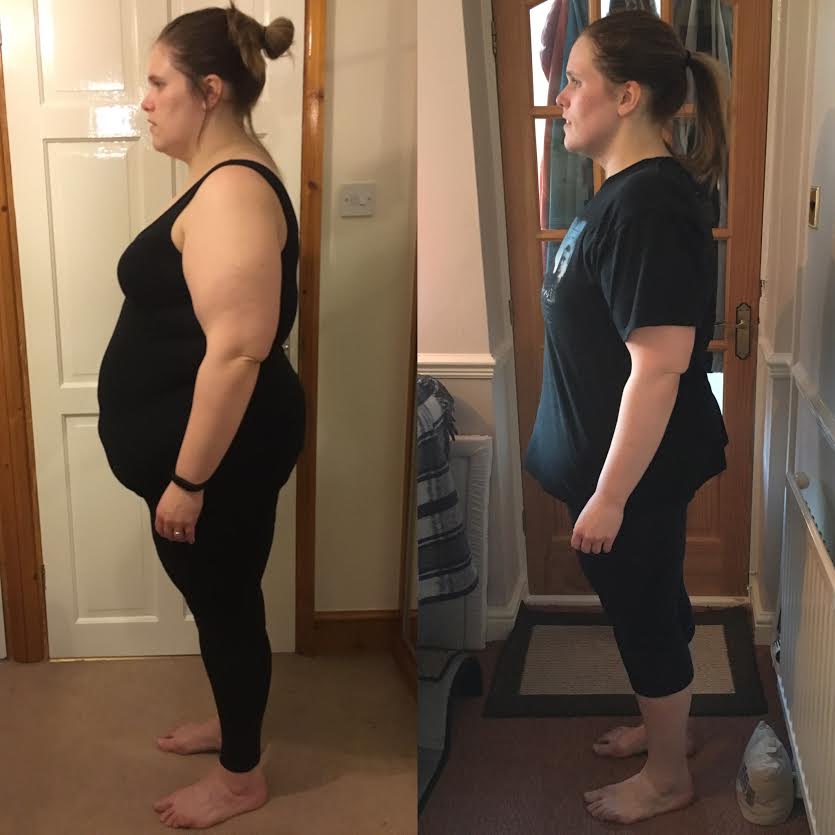 See you next week everyone!
Love ya, bye!!
Hannah
xx
---
Get Signed up for the BEST CHALLENGE EVER!!! 
The New You Plan is ALL ABOUT helping our customers to "Get Slim, Stay Slim & Live Life!"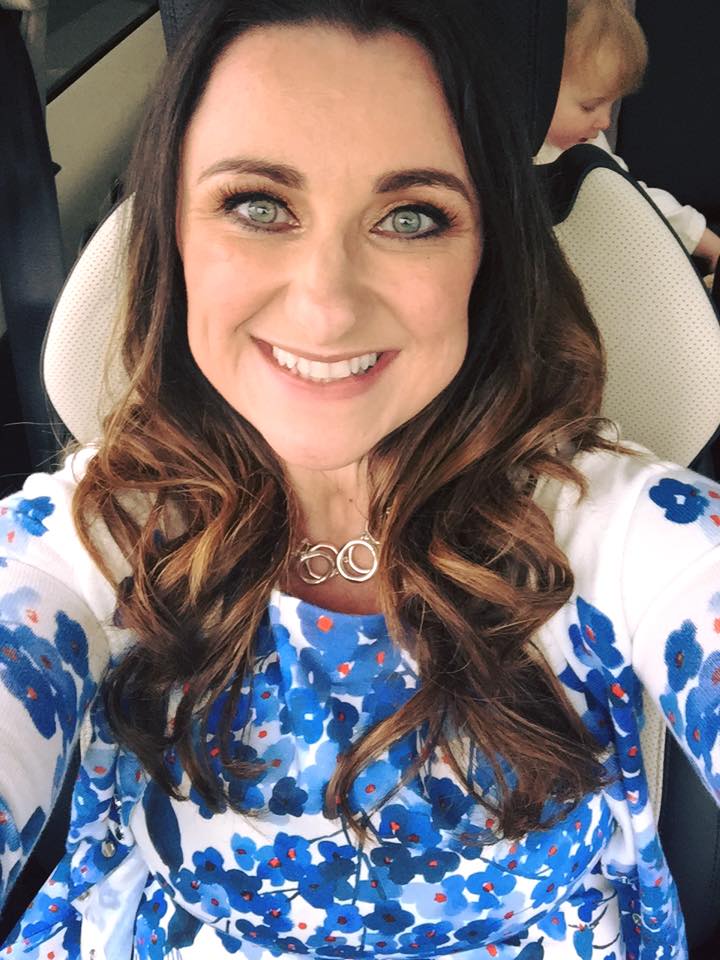 The #Mchallenge is all about building in the healthy habits that support a healthy and happy lifestyle in the long term.
Sign Up For The #Mchallenge by Clicking on This Green Button!
Click here to sign up up for the #Mchallenge!
The #Mchallenge has been created by Julz Muldoon as a result of working with 25,000 people who want to lose weight, and over 13 years of study of personal development, goal achievement and happiness. 
---
If you're just starting out on your journey, or coming back to the plan then we would recommend our 60 TFR bundle. This bundle will last you for 14 days. You'll be able to enjoy 4 meals per day and 2-3 snacks per week.
What's even BETTER is that with The New You Plan we're more than just a diet company. We are a total lifestyle change: meals, mindset, motivation and maintenance. With unrivalled customer service, a 100% money back guarantee and unlimited online support you'll be able to get in the zone and smash your goals in 14 days.
Benefits of this incredible bundle:
Over 35 Delicious Meals and Snacks to Chose From