Hannah's blogs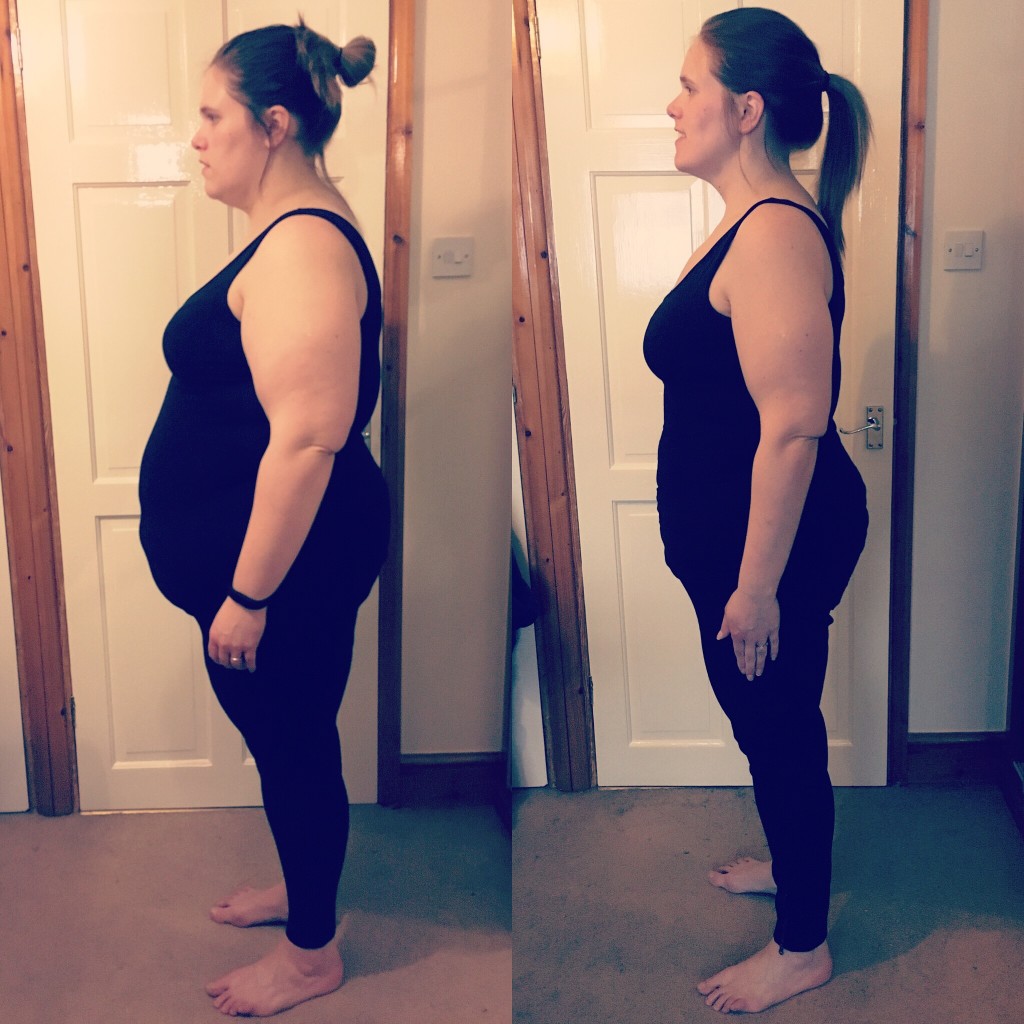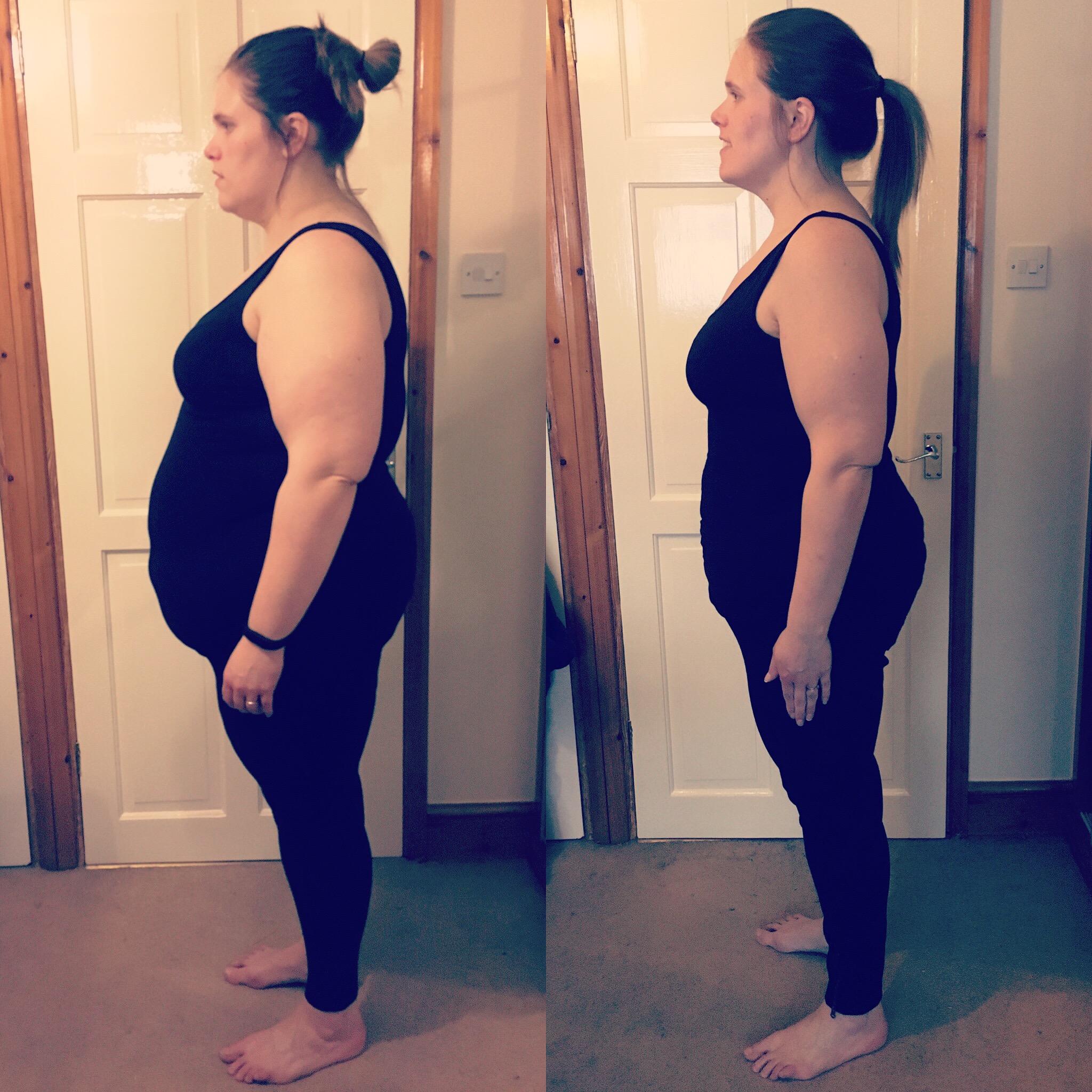 Hannah Blog 8 – Week 13 – Total lost 56lbs

Hi Everyone!!!
Hope you are all doing fantastically this week!! I just onto the scales to see a 4 3/4lb loss this week and taking me to 1lb off a 4 stone loss!! How amazing is that?! I feel so so great. Not just with my body but in my mind as well. I feel like I can tackle food head on now.
Check out my before and after so far! I was so shocked with them this week!!

---
I have taken the decision to switch over from fast focus and give family focus a go.
Family focus is a new meal plan that New You have come up with in order to help those who live a busy lifestyle or just want to sit down and have a meal with the family. They recommend that you have one small low carb healthy meal with your family in the evening and stick to meal replacements for breakfast, lunch and snacks.
So this week I have started having 3 products and a low carb meal at night. It's working absolutely great at the moment and I'm still losing!!
Here is how my day looks:
8am: Strawberry Shake
1pm: Omelette
5:30pm: Strawberry Shake
6pm: 30 minutes High intensity cardio
9pm: Healthy meal
3ltrs water and to coffees throughout the day!!
This is a great routine for me. I really think having a routine is very important when you are focusing on changing your life like this. Once you get into the habit of following your routine, it becomes the norm!
---
What meals do I eat on Family focus?
 Ok, the rules to a healthy meal on a ketosis are:
– LOW carb
– HIGH fat
– REGULAR protein
Some examples of meals that I have had this week:
– Salmon, cauliflower rice and courgette.
– Low carb sausage, fried egg (in coconut oil), broccoli, mushrooms and courgette
– Chicken with cream cheese, cabbage, courgette and broccoli
Tonight I had this lovely meal!
Smoked salmon, poached egg, Mushrooms mixed with cream cheese, cabbage, broccoli, courgette and mushrooms.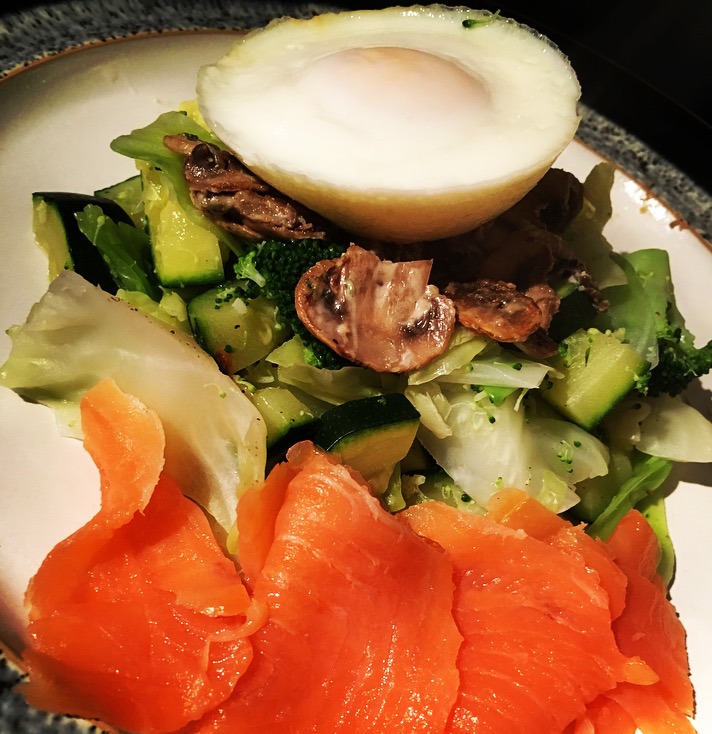 Some people don't realise that veg has carbs in them. So it is best to stick to low carb veg. My safe veg that I stick to are:
– Cabbage
– Courgette
– Mushrooms
– Cauliflower
– Broccoli
– Green Beans
---
EXERCISE!
I am well and truly into my exercise routine and feeling fantastic! Along with my diet, I can really feel it making a difference.
I do 30 minutes high intensity cardio 5 days a week! Along with working full time and wanting to spend every spare second with my daughter, it's hard to commit to give up 2.5 hours of your week doing exercise. You have to remember why you need to do it though! You want to be fit and healthy and on this planet as long as possible!! That 2.5 hours is worth it!!
I love this image you can really see the difference in my body and also in the way I hold myself, the picture on the left I look unhappy and I am slumped over – I just didn't want my picture to be taken. Then the image on the right you can see how I am standing, I look proud and happy. I am so happy with how I have done and I know I will have the control to succeed on Family focus as doing the diet has taught me that I dont need excessive amounts of foods to feel full.
Remember everyone, if you're following fast focus, 4 meals and 4 litres. If you're following family focus, keep that meal healthy and low carb!
Have a fantastic week everyone!!!
See you next week!
Love ya, bye!
Hannah xx