Hannah's blogs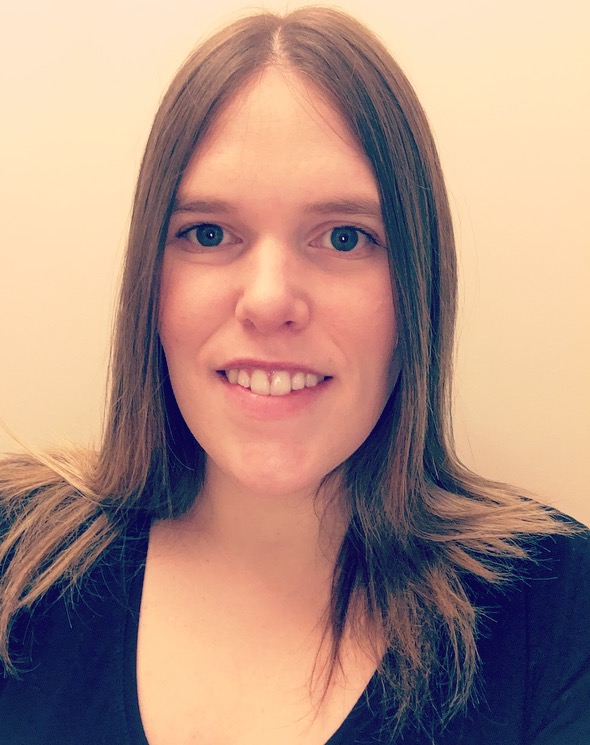 Hannah Blog 3 – Week 8 total of 42lbs lost! This week 3.25lbs GONE
Starting at 19st 8.5lbs the AMAZING Hannah has been on The New You Plan for a total of 8 weeks now and she is SMASHING these lbs!!!!! She has lost a WHOPPING 3Stone 0.5lbs in 8 weeks!!! HOW AMAZING IS THAT!!! She is so much more confident, and feel so much fitter now – she just completed her 10k run and crossed the finish line with a smile on her face!!! Read what Hannah has said this week. 
Hi Everyone!!
Hope you have all have had a fantastic week! I completed week 8 of my you journey and I could not be happier with the results!
This weeks marks the end of phase 1 of my journey. I am taking a week off to refeed before jumping back on for phase 2 and another 8 weeks of new you!
In phase one, I have lost a fantastic 3 stone and 1/2 pound (That 1/2lbs makes a big difference)!! I am so happy with how far I have come in the last 8 weeks. I have gone from 19st 8.5lbs to 16st 8lbs!!
What 3 words would you use to describe yourself before your weight loss?
✅ Frumpy
✅ No Confidence
✅ Ashamed.
I was never happy going out in public and always felt like people were staring at me for the way I looked. If I saw anyone that looked like they were looking at me for longer than I liked, it would just make me panic and want to get away from where ever I was as soon as possible. That would usually ruin the rest of my day and I would send the rest of my day reliving that moment in my head. That is no way to live!!
And what 3 words would you use now?
✅ Happier
✅ Confident
✅ Free
I feel like I am free of all of the little fat demons in my head that made me feel worse about how I looked. I feel like I can hold my head up high when I walk and not have to cover myself up in loads of clothes to cover my belly or my legs!
What are you top 3 tips for staying on track?
1. Goals – set goals! If you have short term goals in place, they will help you stay on track as you know what you are aiming for
2. Before and after photos – Always take a before photos and regular after photos. My before and after, just from week 1 was incredible!! I really pushed me to stay on track!
3. Plan your week – make a plan each week. How much you'd like to lose, what exercise you plan on doing, what me time you plan on having. Things like that. That will help you get through the week and before you know it, that week is done!
What weight loss mantra do you live by?
I love this mantra! I just keep thinking of my goals and think, I just have to do this for now because when the summer comes, I will be so so thankful that I stuck to this.
 What you loved about the week
Technically this was more the end of last week but I didn't really get the chance to tell you all but I totally smashed my 10k race!! Ekkkk here is a photo of me during the race!! I look so serious but look at me go!! ????????
It hurt, believe me! I was so so so hard and because it was a trail run, it was so wet and muddy! I was not prepared for the state my new trainers would be in by the end!! At one point, I texted my husband saying "I cant do it!!". But guess what? I did! And I ran across that finish line with big tears rolling down my face!! I was so proud of what I had achieved in such a short space of time!
What products have I had this week?
✅ Strawberry Milkshake
✅ Omelette
✅ Salt and Vinegar crisps!!
Mmmmmmmm I LOVE LOVE LOVE the crisps so much! I just like that salty kick that I treat myself with a few times a week. There are so many more products that I need to try but right now these are working for me and I love them!!
WATCH Hannah's Video Now – She shares top tips and motivation and tells you all about her week 🙂
  ?? Don't forget everyone, if you are not part of the secret slimmers facebook page, it is such a great plan for support and just a great place to go and chat and make friends with other people that are doing exactly what you are doing! It is such a fantastic place to be and everyone is so so lovely there. It is definitely a great support network when you are doing something so fantastic for yourself and going on such a journey.??
I hope everyone has a fantastic week! I will be refeeding this week and jumping back onto TFR next week. Cant wait to smash my goal!!
???? Have a hoppity happy Easter everyone!! ????
See you next week!
Love ya, bye!
Hannah xx
If you would like to know more information please regarding the plan contact us and we will get back to you ?
Tel UK: 028 38 330 720
 
Tel ROI: 048 38 330 720 (local rate)
 
Tel Overseas: 0044 28 38 330 720
 
Email: [email protected]
GET STARTED ON YOUR WEIGHT LOSS JOURNEY CLICK HERE TO SEE OUR SPECIAL OFFERS.