Challenges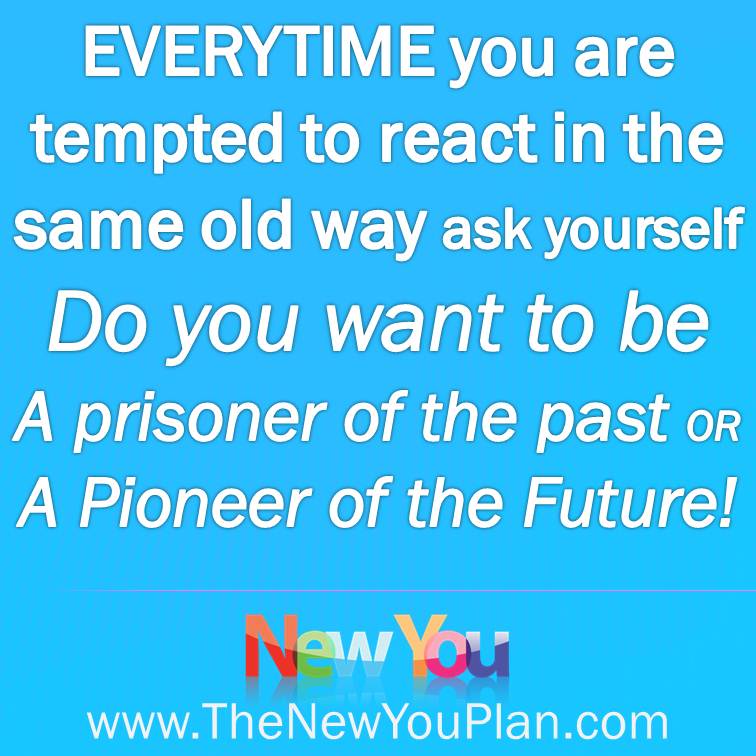 Day 24 The New You Plan Weight Loss Challenge – Stop being a prisoner of the past and be a pioneer of the your future!

Yay Day 24!! I hope you are enjoying the amazing sun shine!
Next Thursday is our final day of the challenge!! So we are on our last 7 days.. let's make them amazing!
The leaderboard will be updated tomorrow morning, so please remember to go and update it, as we want to lose over 50 stone – we are currently on about 33stone 10 pounds, but I know that a lot of you need to update the leaderboard so PLEASE DO THIS – as it would be AMAZING to say that as a team we lost 50 stone this month! 🙂
CLICK HERE TO GO AND UPDATE THE LEADERBOARD.
In today's video the message is all about choosing your future, and how you react, so you can stop being a prisoner and start being a pioneer of the future.  Most people who are overweight do tend to react to situations by turning to food, so take the time to complete today's task and think about how you can react differently so you can set yourself free and stop turning to food and change how you react in the future.
We also look at the comments from yesterday's blog post, where you shared your non scale victories!  You guys rock! There was some beautiful, heart warming, and funny victories shared.  Big Hugs to you all xx
Here is today's video for you x