Challenges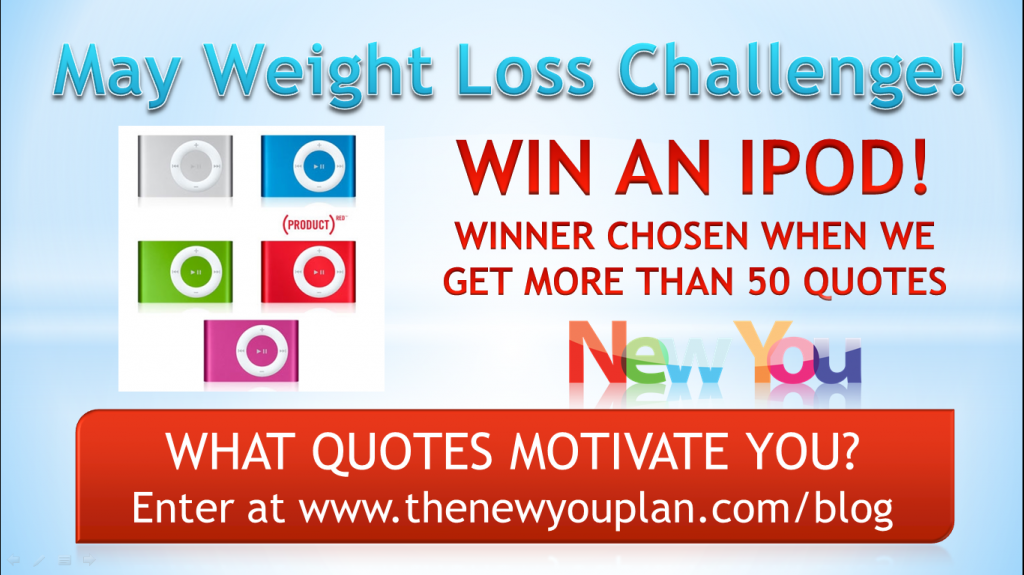 Day 16 New You Plan Weight Loss Challenge – WINNER OF IPOD ANNOUNCED!!

Woohoo!! Well thank you to everyone who entered our competition, you guys ROCK!
I love your enthusiasm and appreciate your contribution to our blog.   Thank you for giving your time to provide such amazing quotes to our community.
I have created a video to share some of the quotes that stood out, and the winner is announced at the end of the video.  Keep your eye out for the ebook we are compiling that will contain ALL the quotes that were contributed.
I hope you enjoy the video… 🙂
Love to hear how you are getting on, please leave a comment below, and if you are new to our challenge, please introduce yourself!
*Results may vary, this is not a guarantee.
Here are some handy links for you:-
Go to our shop to buy your diet meal replacements – CLICK HERE
Go to the new you leader board and enter your weight loss results – CLICK HERE