Before & Afters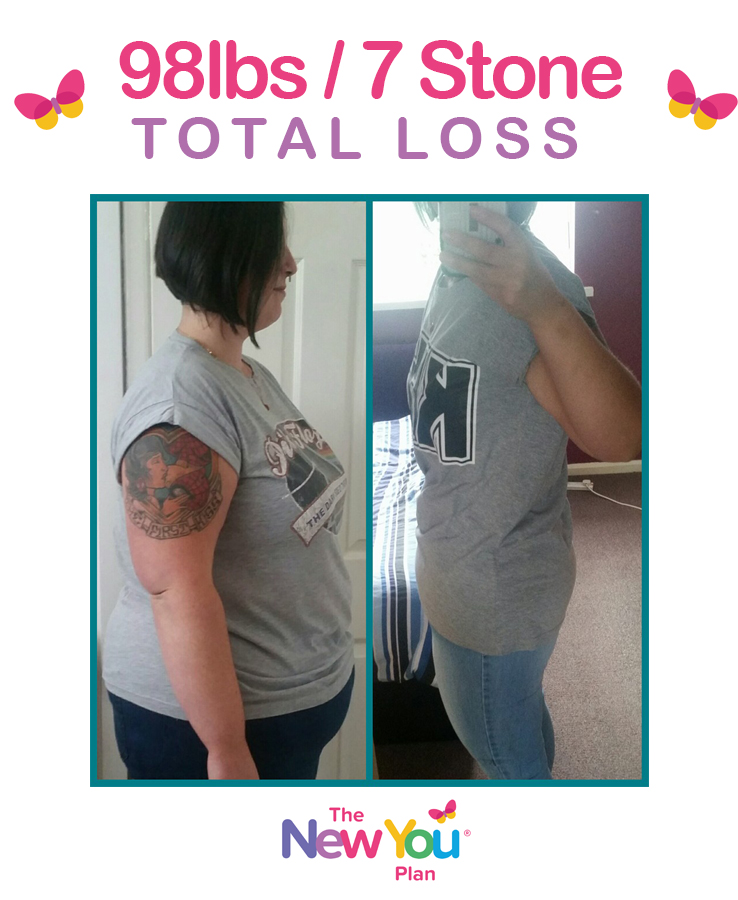 [Customer Interview] Natalie loses 98lbs* with The New You Plan!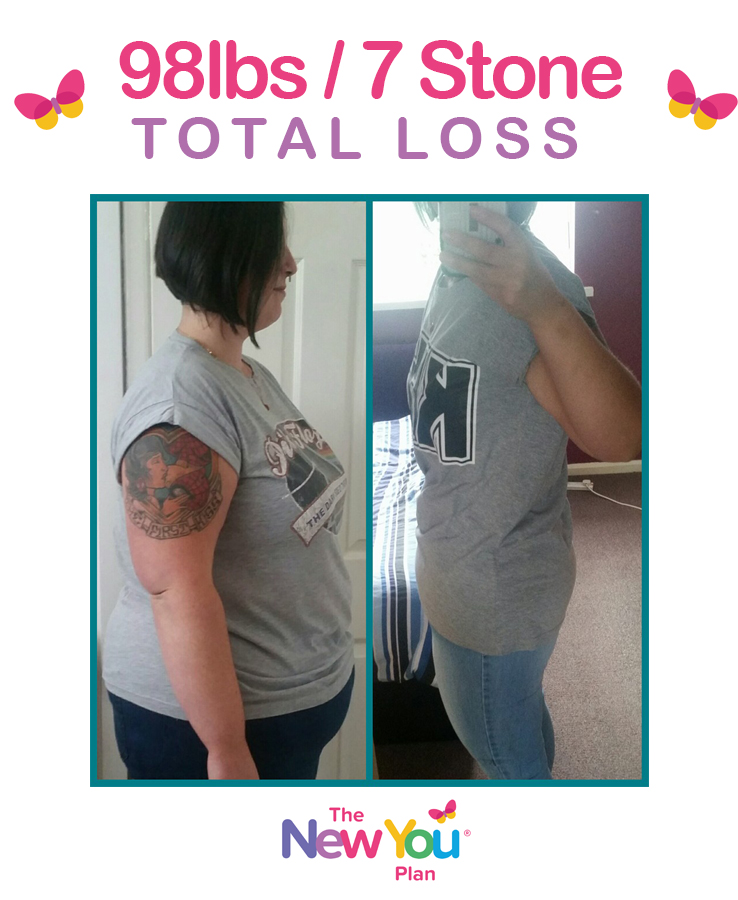 *Weight loss results may vary and are different for each individual.
Hi Everyone 😀 I am Natalie Farrugia and I am from Manchester.
I started the plan weighing in at an uncomfortable 18stone 11lbs, I was ashamed, embarrassed, I felt sluggish, my weight was getting me down!!
I started on the 25th November 2015, I have kept going with it since then,  I haven't stopped for a 2 week refeed because I occasionally have the weekend off, or just a meal off. For example, my son or daughters birthday, a weekend away with my mum or another special occasion that I feel like I can't or don't want to stay on plan for. The key has always been to get back on it straight away after, no messing around!
I have been following the fast focus plan since the end of November, I have never tried The New You Plan or any other TFR diets before, this is my first and it has been the best decision I have made.
I started seeing results pretty much straight away, especially in my work trousers which were a size 24/26 at the time and very uncomfortable! It only took other people a couple of weeks to notice a little difference though.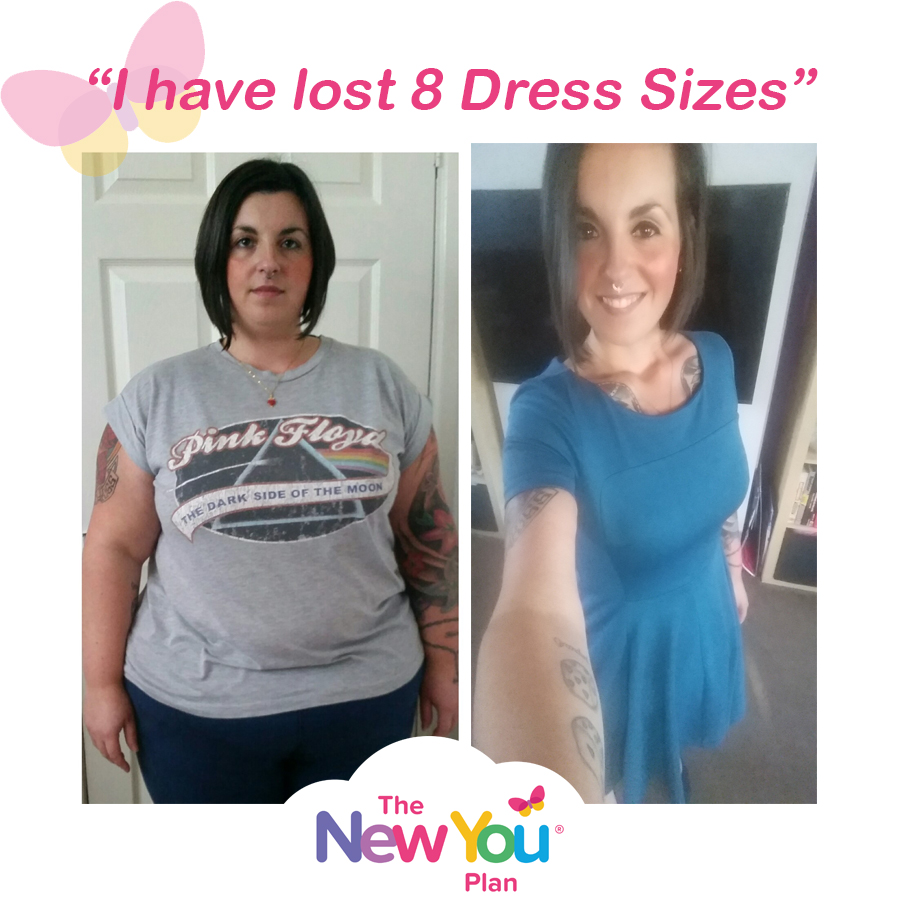 I haven't actually reached my goal yet, I've still got just over another stone to go, but i have lost so far 8 dress sizes and 7 stone*!!! I know I cant believe it myself either!
I can't really think of the nicest compliment I've received…..People notice all the time at work. I manage a Petrol Station and customers are always so lovely saying how well I've done and how great I look, it's such an amazing feeling, sometimes they even say they didn't recognise me, or I look like a different person! It really gives me the motivation to carry on and see this through until the end!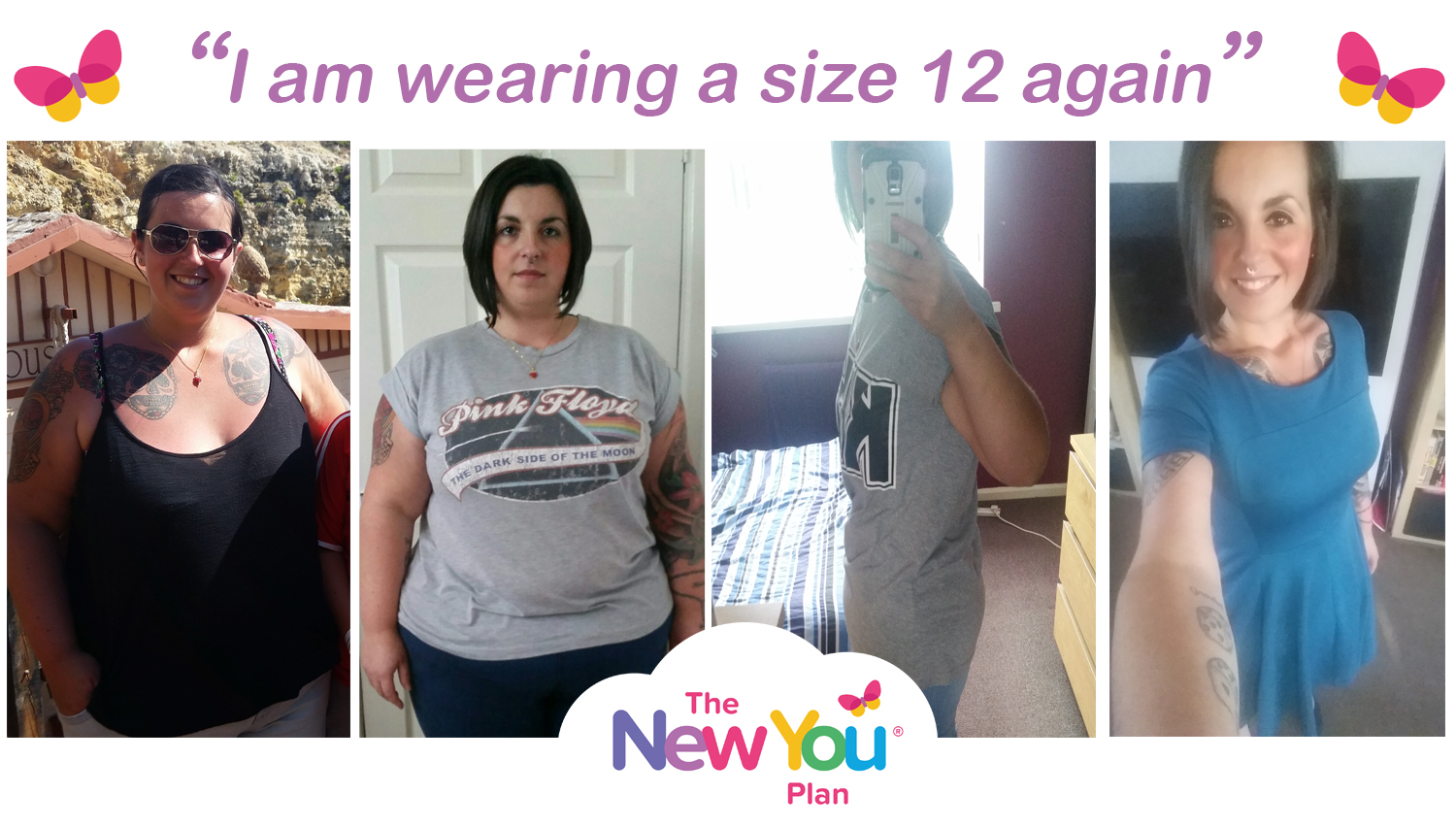 I have tried other diets before that involved going to classes once a week. It did work to some extent but the temptation was always there to eat because on those diets you could. A little bit of chocolate, or the right bag of crisps and you were fine but I couldn't cope with that and always wanted more. I like to be told what to do and stick to it! Which is why New You has been the perfect plan for me!
Low points, this is tough, I think it's when I'm emotional, and it doesn't matter what emotion either, I remember my daughters party, I was having such a great time, she was happy and I was having a laugh with my friends. Food everywhere, I was such a good girl but the whole way through I was telling myself in my head I wanted pizza. I knew after my friends had gone I was going to eat it, I couldn't help myself!! Anyway, they left and I was about to tuck in when my partner completely told me off!! I was furious with him, stormed off to bed but didn't touch a piece!! Next day, I had to thank him (and apologies for being so moody!) for his support and putting up with the abuse but it got me through! I'm pretty sure there have been more than 1 occasion like this! Haha I don't know what I'd do without him.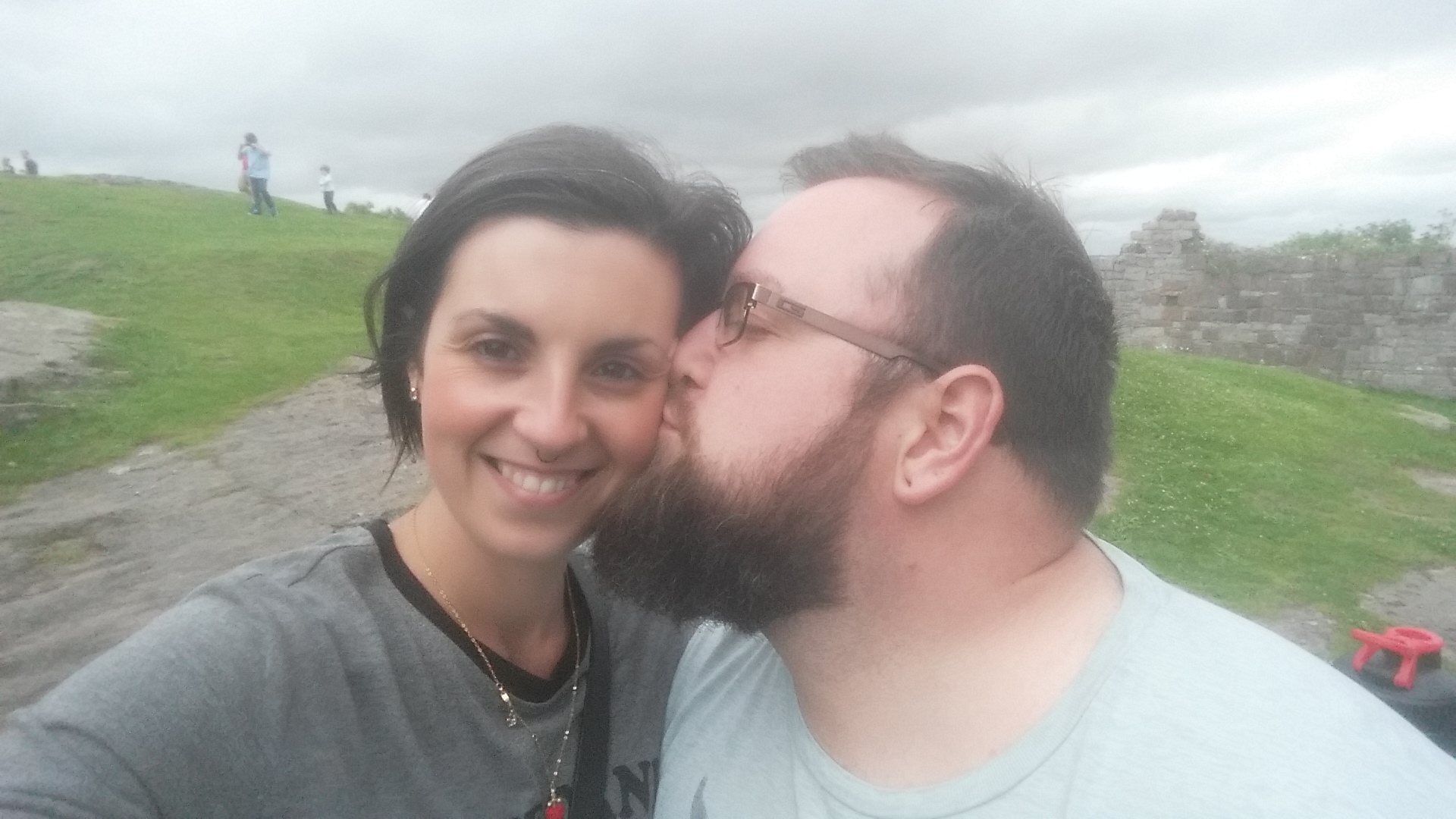 So, high points, I fitted back into my favourite coat!! 💜️ my first ever Christmas present off my partner! It's a size 12 and I love it! I feel amazing in it and now I can wear it…..and fasten it! Haha I just feel so amazing, every time I catch a glimpse of myself I can't quite believe it, that puts me on a massive high!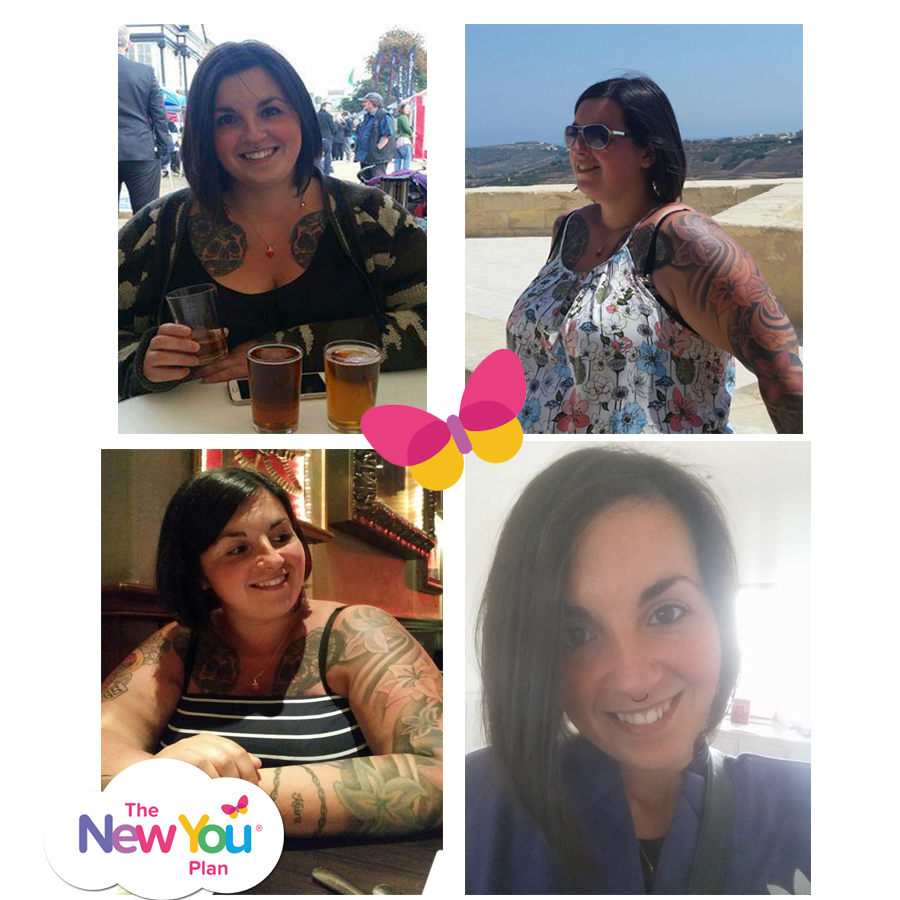 My motivation is definitely my family. Being the best mum and partner I can be. New You has given me my energy back, the desire to make my family healthier too. Not so long ago I'd come in from work and either throw some rubbish together for tea or order a takeaway. Not now, now (as hard as it is in terms of food)  I will spend my evening cooking healthy food for my family, teas and lunches. Even snacks, everything. New You hasn't just helped me, it's helped my entire family and it makes me even prouder.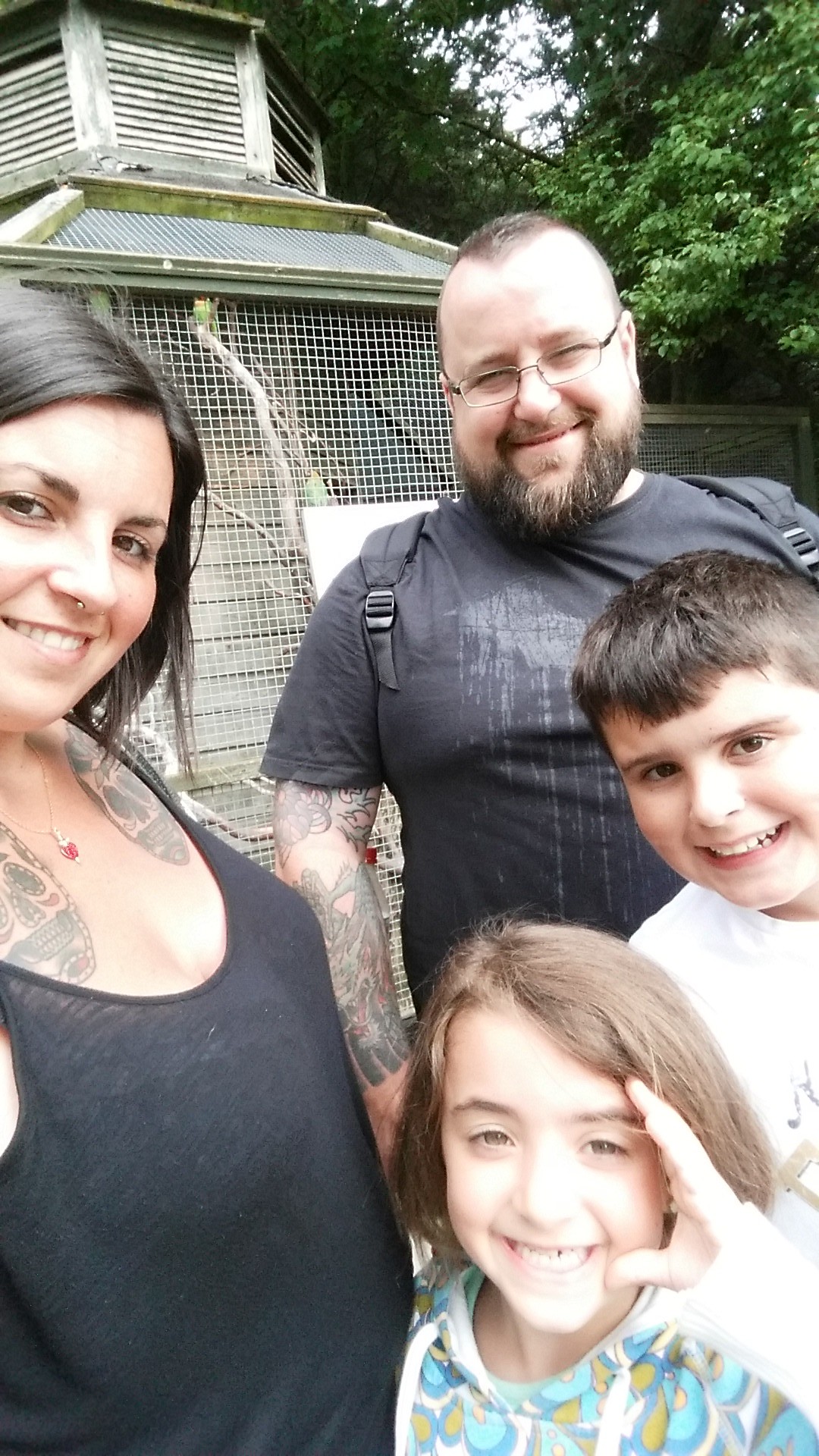 Secret slimmers is amazing it has helped me so much, the daily inspiration and motivation is amazing it really is such an incredible group! I'm sure everyone feels the same way about secret slimmers, I don't think I have ever heard anyone say anything negative about it! The group is amazing. I mean, if it wasn't for the group, we literally be on our own! When I wake up and I feel like crap and want to give up, who would talk me out of it? When I'm 100% all week and don't lose a single pound and feel like caving, who would support me? Secret slimmers is the heart of New You, you are all wonderful people and every post I've read has helped me along my journey. Thank you!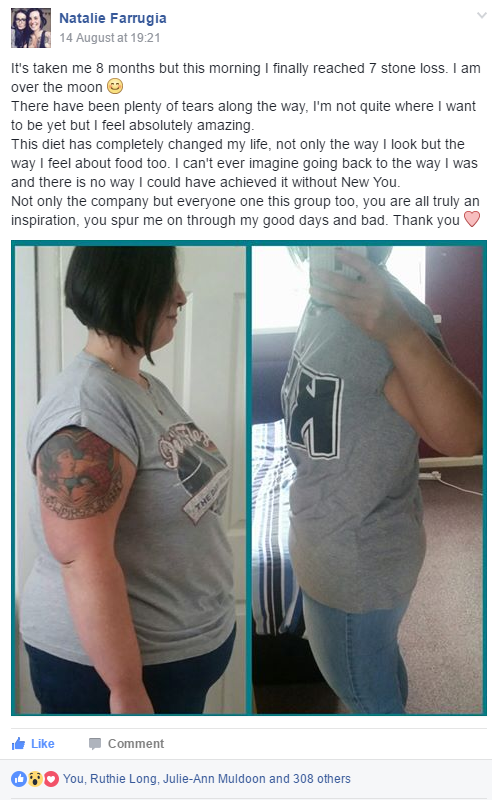 Top 3 tips:
  1. Always be prepared, you never know what the day is going to throw at you, make sure you don't get caught without any products!
        2. Whenever you think you done with the water, there is always room for more!! Haha
        3. Eat the food you love! Don't waste your time with meals your not keen on, or try and do 4 shakes a day if you don't want to. All the combinations work so just do what makes you happy. For me it's porridge….I could eat it 4 times a day and still want more!
I've always thought my sister was perfect, I know, it's probably the same thing most girls think. So if anyone was going to be my thinspiration it's her.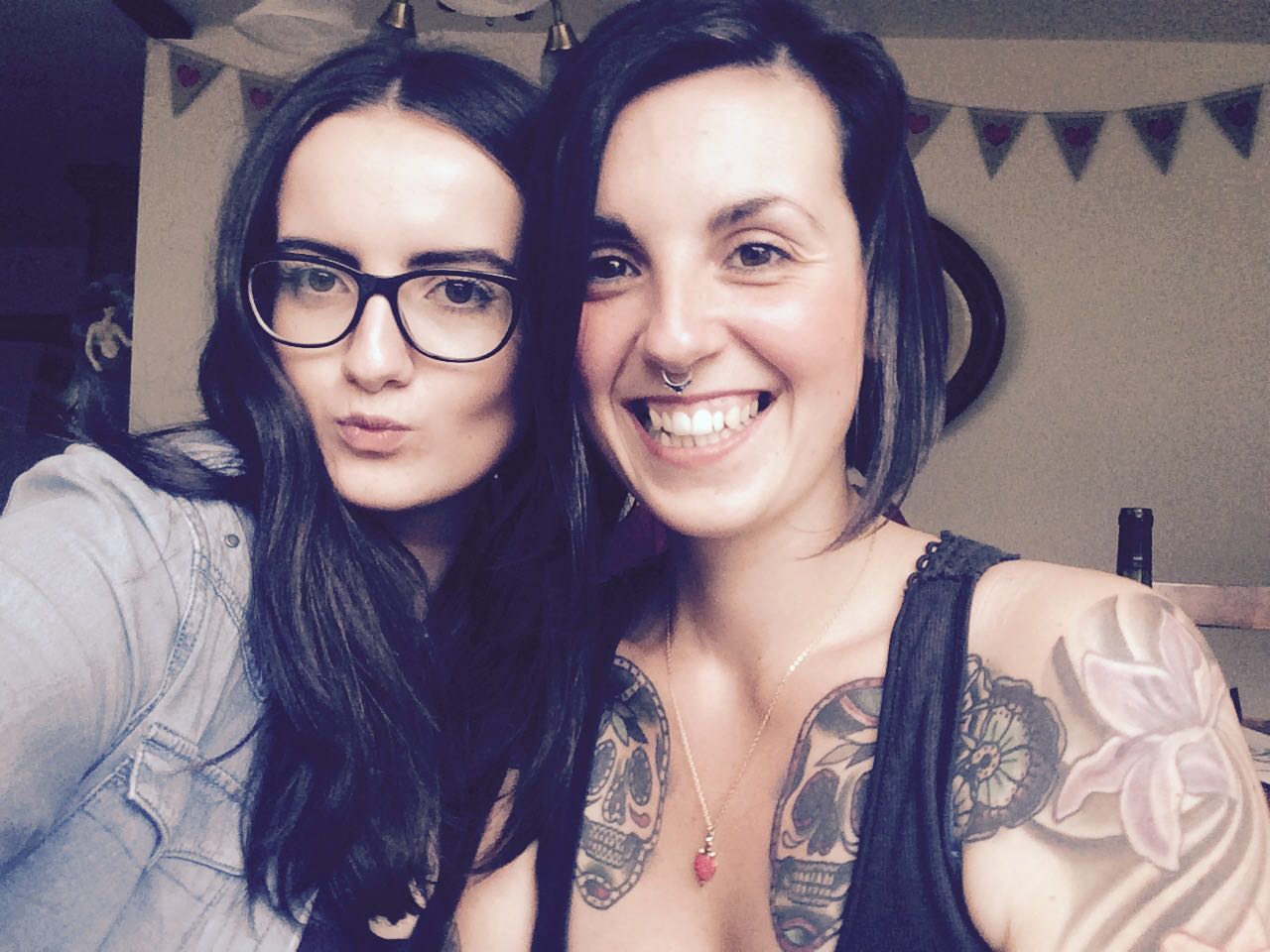 Lots of Love 
Natalie xxx
---
START YOUR TRANSFORMATION TODAY
If you're just starting out on your journey, or coming back to the plan then we would recommend our 60 TFR bundle. This bundle will last you for 14 days. You'll be able to enjoy 4 meals per day and 2-3 snacks per week.
What's even BETTER is that with The New You Plan we're more than just a diet company. We are a total lifestyle change: meals, mindset, motivation and maintenance. With unrivaled customer service, a 100% money back guarantee and unlimited online support you'll be able to get in the zone and smash your goals in 14 days.
Benefits of this incredible bundle:
Over 35 Delicious Meals and Snacks to Chose From
All New Customers get Free Gifts Worth £190.95
All new customers can swap products and benefit from a 100% money back guarantee!
Access to our Exclusive Secret Slimmers Facebook Group
Free Shipping on orders over £50!