New You Plan Blog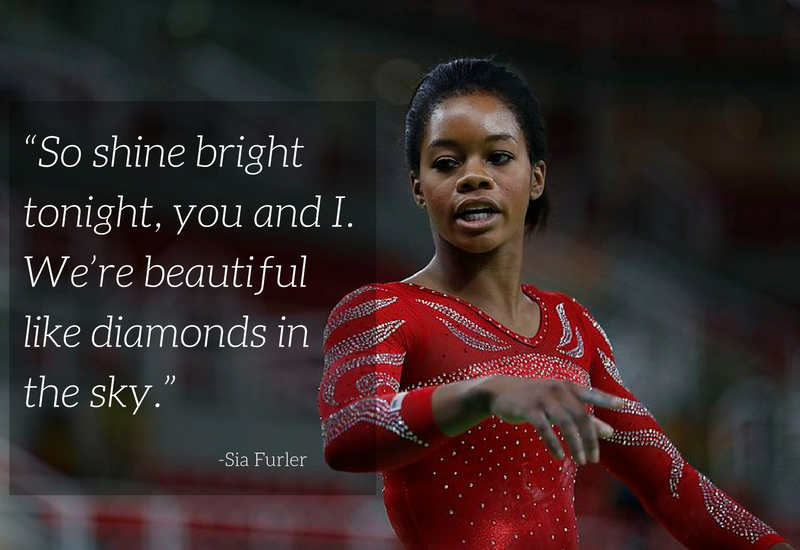 Silencing The Voices Of The Haters—The Story Of Three-Time All-Around Gold Medallist for Gymnastics Gabby Douglas
Attempting awesome feats such as joining the Olympics, losing weight, even just working on one's short-term goals could be pretty daunting. Sometimes, the goal just seems too awesome, too steep, too challenging, that one may not even want to take the first baby step.
Then sometimes, the journey of chasing a dream gets blindsided with an unfair complication: A dream-chaser may meet haters, mockers, those who jeer, and those who boo. The journey ceases to be challenging for its own sake—the journey now involves voices that aim to kill the dream.
This is the story of three-time Olympics All-Around Gold Medalist for Gymnastics, Gabrielle Christina Victoria "Gabby" Douglas. She was also the first-ever African-American woman who became the individual All-Around Champion for Gymnastics. And she is young, bright, and with the whole world ahead of her at age 20. In spite of her achievements at such a young age, however, Gabby Douglas also has her share of haters.
Gabby Douglas was jeered on social media for everything ranging from the texture of her hair, down to random people speculating that she isn't supportive of her teammates. Even her innocent act of not putting her hand on her heart when the American national anthem was played was criticized. To quote, she was called a "sorry American." In spite of all this heckling, this jeering, she still went on to contribute to her team winning the Gold in the 2016 Rio games.
Gabby has expressed how crushed and heartbroken she was about random strangers' comments about her.
In several tear-streaked interviews, she expressed: "It was hurtful. It was hurtful. It was. It's been kind of a lot to deal with," and, "You kind of have to stay away from that … [With] everything I had to go through and everything I have gone through, it's just been a lot this time around," as well as, "When I heard some of the comments, I was finally like, 'Whoa, whoa, whoa, that's far from me and far from my personality at all. I've been through a lot. A lot. Sometimes I sit back and say, 'Wait. What did I do to disrespect people? What have I done to disrespect the USA?'"
 She won the gold not just for her team, but also for the USA. And yet, she got this thick wave of hatred in return.
Your own weight loss trek might have echoes of Gabby's journey. You may have experienced not just friends, but also family, possibly even your spouse, telling you that you can't do it, that you love food too much. Sometimes, you might even hear the food beckoning as you hit discouragement upon discouragement. Food may have been an old "friend" you turned to, too much, to quiet the voices of negativity around you.
But take heart, Gabby's story has a silver lining. Since she expressed the hurt and pain that the mocking has caused her, supporters and fans, even equally famous ones, have reached out to her to express their support and comfort. Some of the big names who gave Gabby much love include Kerry Washington of the series Scandal, Chelsea Clinton, and even Leslie Jones, who, just weeks ago, also received a tide of Twitter hatred.
Like Gabby, you can surmount the trolls who act like speed bumps in your weight loss journey.
Here are some suggestions on how you can keep yourself focused on your goals:
Surround yourself with friends, family, and/or an online community of like-minded individuals who cheer you to keep going and who will help you deal with the haters.
Set boundaries on negativity; don't be afraid to use the "block" button liberally, not to mention learn to stay away from people who choose not to support you through your goals. Yes, they may be your friends, but there's no rule against staying away from people who no longer nourish you or contribute good things to your life.
If the haters and hecklers are family, sit them down and ask them to understand that your journey is very important to you. Hopefully, they'll understand, and you won't have to limit your weekend visits.
Find a way to distress and distance yourself whenever someone says something hurtful. You could listen to music, scroll through beautiful pictures of "zen" scenes, or drink a cup of fruit-infused tea. You could also find coffee table books with beautiful pictures and encouraging quotes. Flipping through these, while having a steaming cup of fruit or herbal tea, with delightful music in your ears could offer a moment of space from the negativity and help you recharge to get back on track.
Surround yourself with people who will spur you on to reach your goals: These could be family, friends, or even an online community whom you can trust to keep you encouraged and motivated through the difficult slumps. The New You Plan has a great, supportive community that pushes each other through thick and thin. When you sign up for a The New You Plan program, you get this loving community to rally around you and help you take a step towards your goals, one milestone at a time.
Sometimes, the ones we love are those who say the most hurtful things. If the hurtful things are valid teaching points, then ponder on them and figure out how to grow from the situation. If the hurtful things said are just that—plain, hurtful, and baseless, talk to the loved one about how the hurtful statements made you feel. Hopefully, they'll understand and try to be better. If they won't, it's time to schedule less brunches, less weekend visits, and make less calls and conversations with that person. If it's your spouse, there's always marriage counselling. If not, sometimes, a divorce is empowering and much-needed. Half-kidding.
If the haters and the hecklers are strangers, it's time to rethink your social media use. Facebook is definitely the safest social media platform around—the privacy and security controls are very favourable to users, especially the bullied. If you hate exposing yourself to the possibility of being bullied, don't use Twitter, or use it in Private mode. Keep your Twitter followers only to the people you know and trust, and know that you don't have to accept the follow requests of those who want to follow you back. You may follow a whole lot of accounts without them following you back, actually. So if you like to keep your Twitter circle small, know that you can control your audience.
As for image-sharing sites, Instagram has great privacy and blocking settings, while Snapchat lets you post pictures that are deleted after a certain amount of time. Know which social media platform fits right for you and helps you stay positive and encouraged, and know how to manage abuse on these. This way, you will be able to protect yourself properly from those who try to bring you down from your journey, be it weight loss or another worthy dream.
Like Gabby, you, too, could find the people who would be happy to cheer you on. Not everyone is a troll, and there are still good people out there. Plugging your ears and getting back on the treadmill may not always work, but there's always a way to deal with and cope with people who have no better use of their time than to hate on others. And always remember that if you plan to inspire others, the drawback is always that not everyone will love you, and there's always a risk of having a handful few to rain on your parade. That's the price one pays in order to inspire others.
But if you want to keep you journey private, and you just want to keep the haters at bay, it's a lot more manageable. Just follow our tips, and remember these:
"Darkness cannot drive out darkness: only light can do that. Hate cannot drive out hate: only love can do that." ― Martin Luther King Jr.

"Look at how a single candle can both defy and define the darkness." ― Anne Frank

"If you hold a candle close to you, its flame rises. And if you hold it away from you, its flame shrinks. The same way you hold a candle close to you, keep all your plans, aspirations, projects, and dreams close to you too. Do not share your plans or goals until you complete them, because as you hold your candle away from you — envy, jealousy, and resentment may put out your flame before it grows." ― Suzy Kassem
And even if you have to deal with the haters, or other forms of negativity and discouragement, here's another reminder:
"Nothing exists without a purpose. Every experience you have in this lifetime was written for you to grow into the light you were meant to be." ― Suzy Kassem
And the bottom line is:
"So shine bright tonight, you and I. We're beautiful like diamonds in the sky." ― Sia Furler
Indeed, shine bright. You can do this. You can hit that weight goal. You can reach those dreams. In spite of the voices of those haters.
***
For more on Gabby Douglas' ordeal and the happier turn of events later, hop on over to BuzzFeed.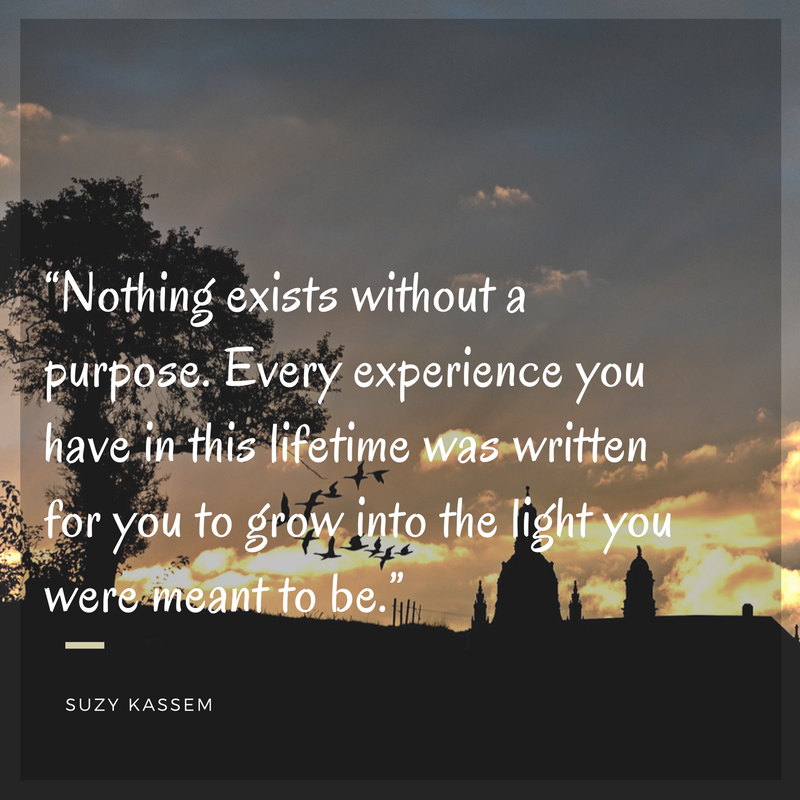 ---
START YOUR TRANSFORMATION TODAY
If you're just starting out on your journey, or coming back to the plan then we would recommend our 60 TFR bundle. This bundle will last you for 14 days. You'll be able to enjoy 4 meals per day and 2-3 snacks per week.
What's even BETTER is that with The New You Plan we're more than just a diet company. We are a total lifestyle change: meals, mindset, motivation and maintenance. With unrivaled customer service, a 100% money back guarantee and unlimited online support you'll be able to get in the zone and smash your goals in 14 days.
Benefits of this incredible bundle:
Over 35 Delicious Meals and Snacks to Chose From
All New Customers get Free Gifts Worth £190.95
All new customers can swap products and benefit from a 100% money back guarantee!
Access to our Exclusive Secret Slimmers Facebook Group
Free Shipping on orders over £50!