New You Plan Blog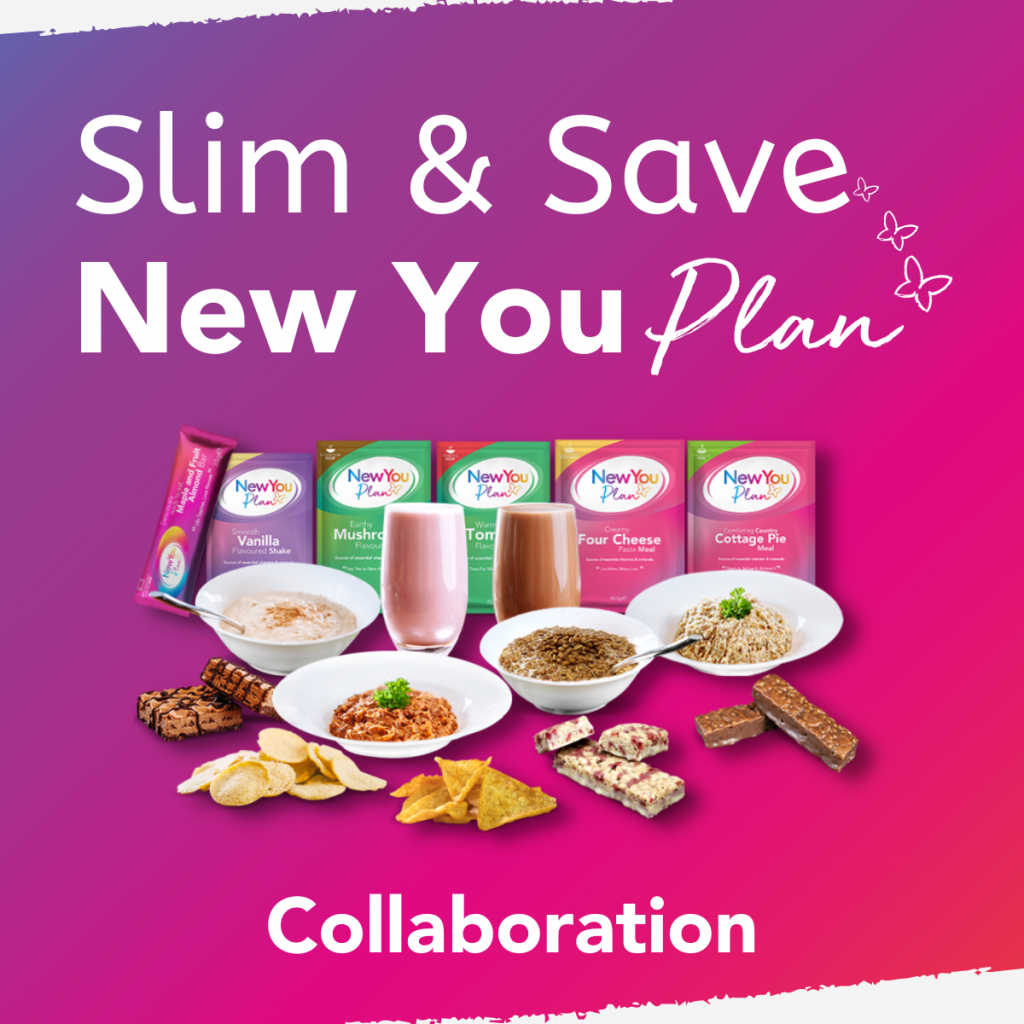 BIG NEWS: The New You Plan X Slim & Save
A New Chapter for The New You Plan as we welcome Slim & Save customers and introduce exciting new products to our meal plans.
Recently one of our most respected competitors, Slim & Save, announced its closure. Slim & Save customers were devastated by the news and the company realised that its closure would have a negative impact. As a result, Slim and Save took a deep look at the industry and after much research, realised that The New You Plan would be the best fit for its customers. With a high Trustpilot score, excellent online feedback and a shared ethos of putting the customer first, our similar values mean that we are a perfect match for Slim & Save customers.
The entire New You team are extremely excited and honoured to have been asked by Slim & Save to continue to provide meals and support to its customers.
Both ourselves and Slim & Save have been going strong for around the same time and as we are in a good position as one of the leading companies in the UK and Europe, we have warehouses in England and N. Ireland and we are able to supply all of Slim & Save's European customers, who have had no supplies since Brexit.
Slim & Save have some different recipes to The New You Plan and we are excited to see how our own customers react to these new recipes! Some exciting flavours that you can look forward to trying today are the delicious White Chocolate & Raspberry Shake, Key Lime Pie Shake, Banoffee Porridge, Beef Curry Noodle Soup, Chewy Chocolate bar, Chocolate Orange Truffa Bar and many more! Check out our website for the rull range!
The great thing is that Slim & Save products fit perfectly into The New You Plan range – so if you are following our Total Plan – you can have one of these products as one of your four products every day!
We would love you to try them and to let us know what ones you would love us to add to our line up! If we get great feedback we will be aiming to include the most popular products into our new you plan range!
Please note that stock levels are quite low on some products and we expect some to sell out quite fast, so if you do want to try them – then order asap! You can find the products in the Slim & Save section on our website, but also they are on the ALL PRODUCTS page use the code NYP30 for 30% off and they are in our CORE WEEKLY BUNDLES. We really hope that you are as excited as we are to get trying all these delicious new products!
So what does all of this really mean?
Firstly, Joanne Jones, Slim & Save's very popular and highly valued Support Agent, with over 10 years of service has now joined The New You Plan team.
Slim & Save customers are also welcome to join The New You Plan Facebook groups!
The New You Plan now manages the Slim & Save Official & Simplicity Groups.
We have acquired the remaining of Slim & Save's stock to ensure its customers don't miss out on their favourite products, while they will also have access to our extensive range of meals and snacks.
We have a section on our website dedicated to Slim & Save stock and the bundles as they were on the S&S website Slim and Save X New You Plan
Slim & Save customers can continue to follow the meal plans that they have always followed. You do not have to change anything!
The New You Plan already use a couple of Slim & Save's main suppliers, and because of this, many flavours we offer are the same. (which are listed below and also included in the Slim & Save section on our website.)
We will also be taking inspiration from any Slim & Save flavours that we don't currently offer and work to have these produced as soon as possible!
The New You Plan will adopt the Weight Tracker, Meal Planner and Measurements tracker, and these are now available here https://tools.thenewyouplan.com
European customers will be able to stock up on their Slim & Save favourites
We currently already stock a wide range of products which are exactly the same as Slim & Save's. These include:
Chocolate Shake
Strawberry Shake
Banana Shake
Caffe Latte Shake
Mint Shake
Vanilla Shake
Original Oatmeal Porridge
Ham & Mushroom Pasta
Cottage Pie
Spicy Spaghetti
Sweet & Sour Noodles
Burger Mix
Vegetable Chilli
Pasta Carbonara
Chocolate Brownie
Pancake Mix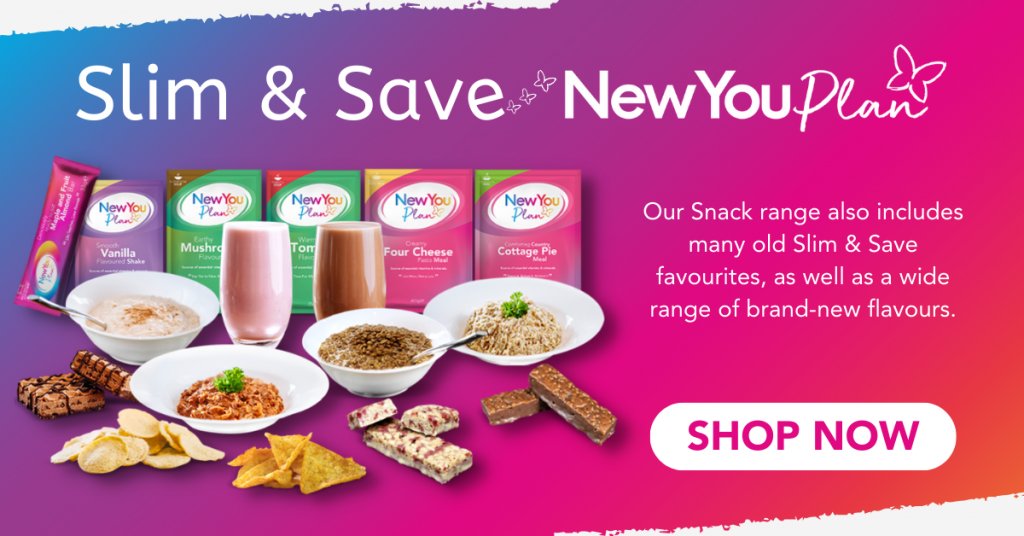 Our Snack range also includes many old Slim & Save favourites, as well as a wide range of brand-new flavours.
We will do everything we can to make Slim & Save customers feel welcome and to make the transition as smooth as possible. We welcome your feedback to help us improve, so please do let us know anything we can do to make this move better for you.
It is our priority to ensure, as always, that customers, both current and future, experience the excellent level of customer service for which we are renowned, discover our wide range of tasty meals and most importantly, enjoy their happy, healthy New You.
If you have any questions, we would be happy to help! You can get in touch with our team here.