New You Plan Blog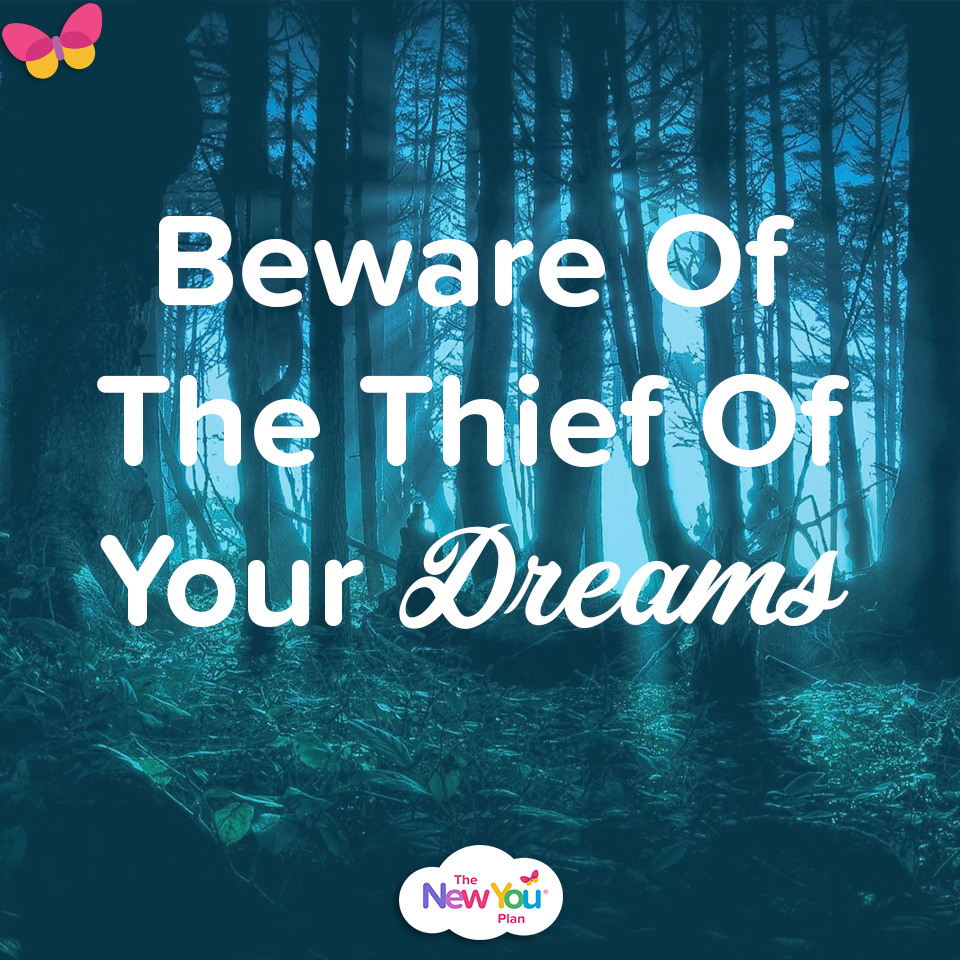 Beware Of The Thief Of Your Dreams

What scares you about Halloween? Did you know that you are probably guilty of causing yourself more harm than anyone else? Find out why you could be the thief of your own dreams.

We are all afraid of ghosts or bad guys that might hurt us or steal from us. But if the truth be told, no one can hurt us more or steal more from us, than we do from ourselves.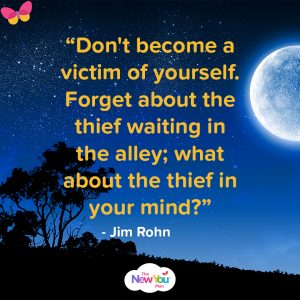 "Don't become a victim of yourself. Forget about the thief waiting in the alley; what about the thief in your mind?"  – Jim Rohn
No one can steal more from you, than you.
Do you dream of being slim, healthy, active, stylish, gorgeous and confident? However, you cannot get started on your diet. If this is you, then YOU are stealing your own dreams.
No one can hurt you more, than you.
Which of these things are you always saying to yourself?
"I don't deserve to be slim."

"I can't be slim."

"I'll only put the weight back on again."

"I am always going to be fat."

"I'm too lazy."

"Just stay in bed, don't get up early and exercise."

"Just one night off. I'll start again tomorrow."

"I am never going to find true love."

"I am too fat and will always will be fat."

"I am never going to achieve my career dreams because I don't look slim enough to successful."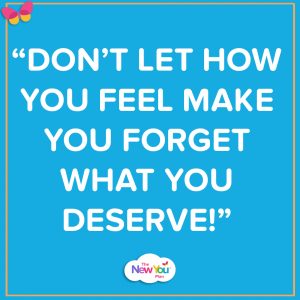 If you are saying any of these things to yourself in your own mind, no one could hurt you more than you are hurting yourself.
This Halloween decide to stop being a victim of your own mind. Don't be the thief of your dreams.
There is no monster, no ghost or no bad guy that can hurt you more than your own mind.
What life do you want to have? What weight do you want to be? What energy levels do you want to experience? What confidence do you want to own?
Decide what you want, and do not let the thief of your mind steal it from you.
_____________________________________________________________________
Start Your New You Journey TODAY!

Getting started is the first step in your journey to a brand New You! To help you understand fully how our plan works, our Get Started page with designed specifically for people new to the plan.
Head over to our site where you'll find tonnes of important information including how our plan works, the science behind it, loads of top tips, information on our meals, as well as real customer testimonials.
Click here to visit our Get Started page!
*Everyone is different, and we can't guarantee how much weight you will lose.  Check out our success stories to see what our customers have lost.