Before & Afters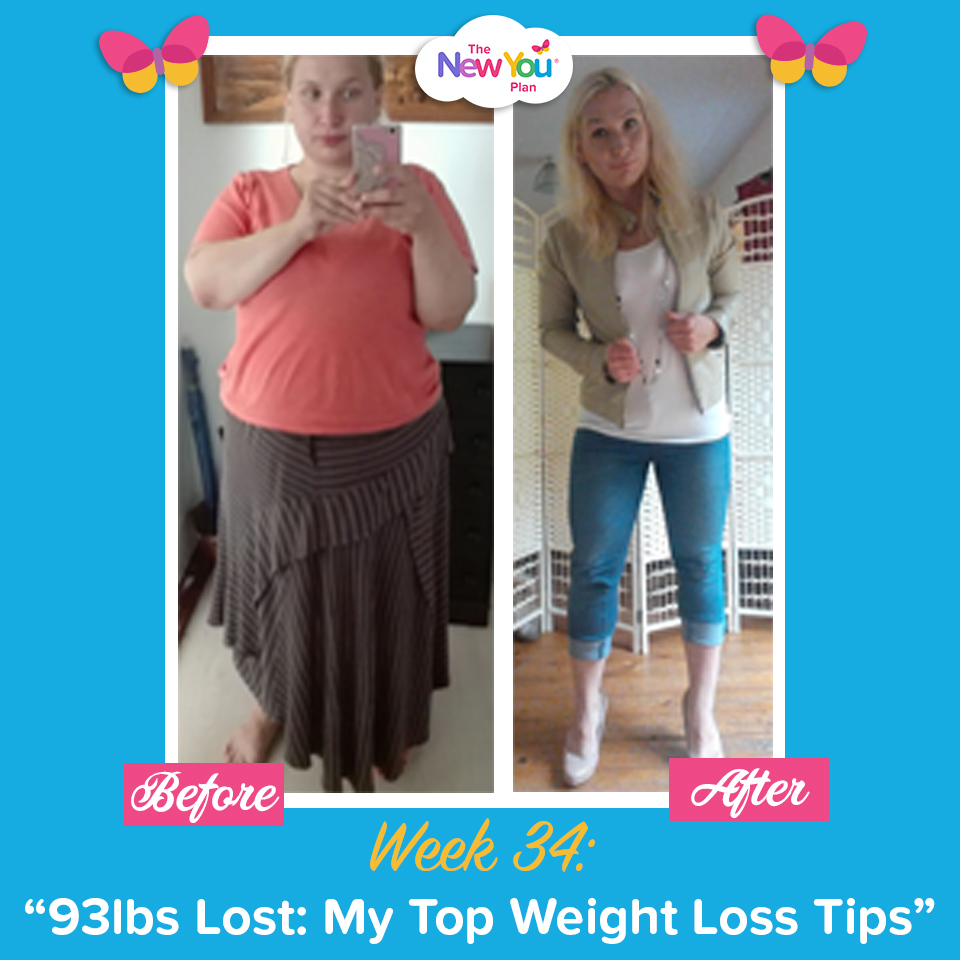 93lbs Lost In 34 weeks: My Top Weight Loss Tips*

34 weeks into her New You Plan journey, customer Hele has lost a whopping 93lbs, with her weight loss showing no signs of slowing down anytime soon. This week's weight loss tips are all about nom noms, distractions and water! Click on the video below to watch this week's vlog.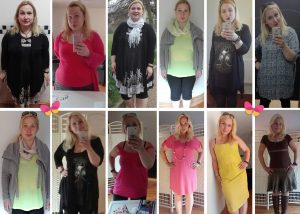 Although I  didn't lose any weight last week, I have total trust in this plan and I persevered. Boy was it worth it!! With another 3lb loss this week, I am so close to that 100lb mark, which is something I only every dreamed of before.
I had a good week this week, trusting in the process and sticking to my routine. I feel amazing at the minute and I'm really enjoying life. My confidence has definitely increased and I'm loving how wearing clothes feels.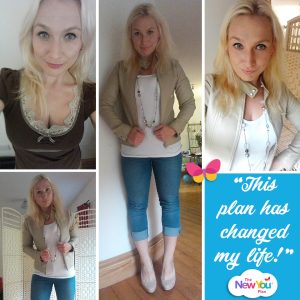 This week, my top 3 weight loss tips are:
Nom noms: For those days when you just want to nibble, nom noms are perfect. These are muffins baked using New You porridge, and they're the perfect snack. They also work well for those days on-the-go or cinema trips. You can find the recipe here.
Distraction is key: One of the biggest things I've learned is that when I feel like blipping, I need to get my mind off food. The easiest way to do this is to get out of the house and away from food. Go for a walk, appreciate nature and clear your mind if you feel this way. The feeling of wanting to blip will soon pass and you'll feel even stronger knowing that you didn't succumb to a moment of want.
Sip, sip, sip: Even after 34 weeks, I still recognise and understand the importance of drinking 3-4 litres of water per day. Not only does it suppress my appetite, I really notice the difference on the scales, compared to a week when my water intake is low. So ensure you always have a water bottle to hand. Mix things up with Water Flavourings if you get bored.
Good luck everyone! Here's to another amazing week ahead.
See you next week with more TFR weight loss tips.

*Weight loss results may vary. This is not a guarantee.
________________________________________________________________________________________________
Start Your TFR Journey Today!

Getting started is the first step in your journey to a brand New You! To help you understand fully how our plan works, our Get Started page with designed specifically for people new to the plan.
Head over to our site where you'll find tonnes of important information including how our plan works, the science behind it, loads of top tips, information on our meals, as well as real customer testimonials.
Click here to visit our Get Started page!