Before & Afters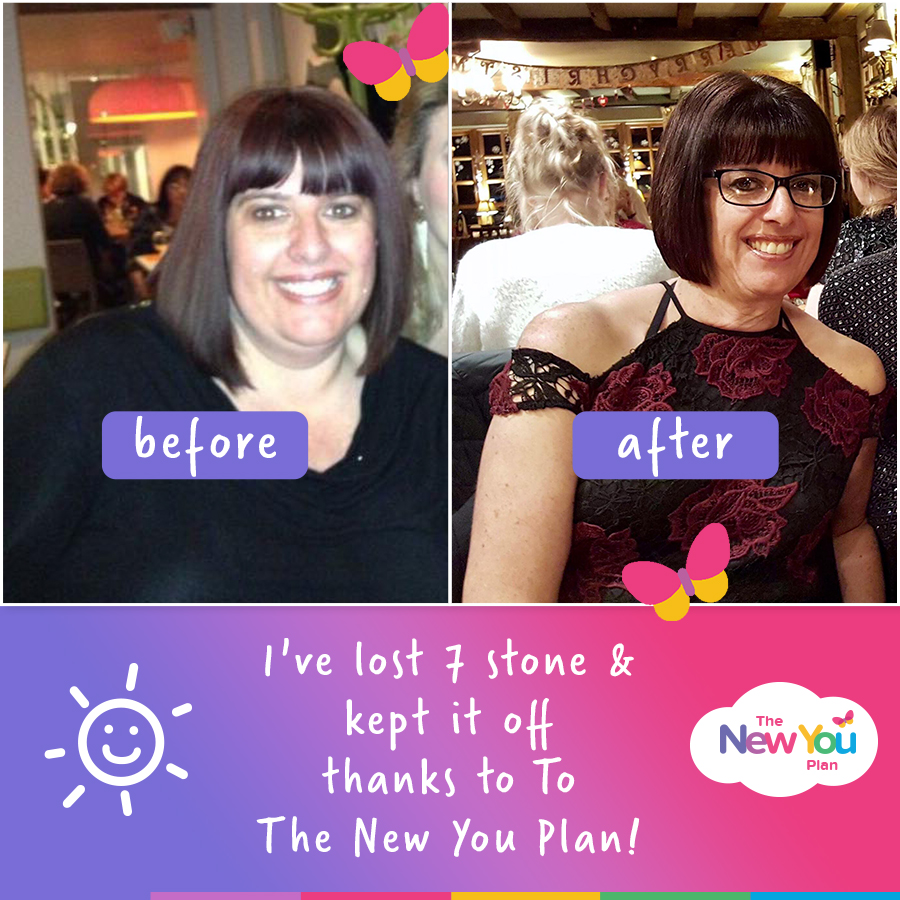 "2017 has been the BEST year of my life thanks to The New You Plan!"

2017 was an unforgettable year for New You Plan customer, Joanne. Not only did she lose 7 stone, but she has kept it off since reaching her target in the summer. Here, she shares her heartfelt reasons for getting started and offers her words of wisdom to help you make 2018 your year!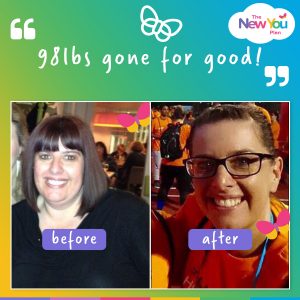 Joanne, why did you start your weight loss journey?
I started my New You journey on 11th January 2017. My reasons for starting were because I was feeling fat, grumpy and had absolutely no energy. I had been in denial for years about my weight and not thinking about the number of calories in the food and drink I was consuming.
Although I struggled with my weight since having my two children, I couldn't say I just had a baby anymore as my youngest was almost 7. It just wasn't an excuse anymore.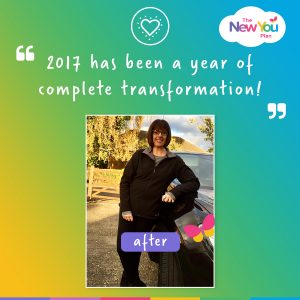 How did you feel before starting the plan?
The everyday things that we all take for granted, suddenly became big tasks. I couldn't do my shoes up without the rolls of my tummy getting in the way. I decided to face my fears and learn the truth, so I weighed myself and to my horror I was 17st 7lb. I'd never been that heavy. I honestly thought I was about 14st 7lb maximum so I felt in despair that I had let things get to that stage. It was there and then that I decided I never wanted to feel that way again and so I started to research diet plans.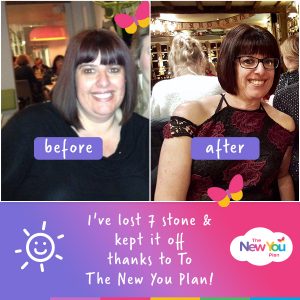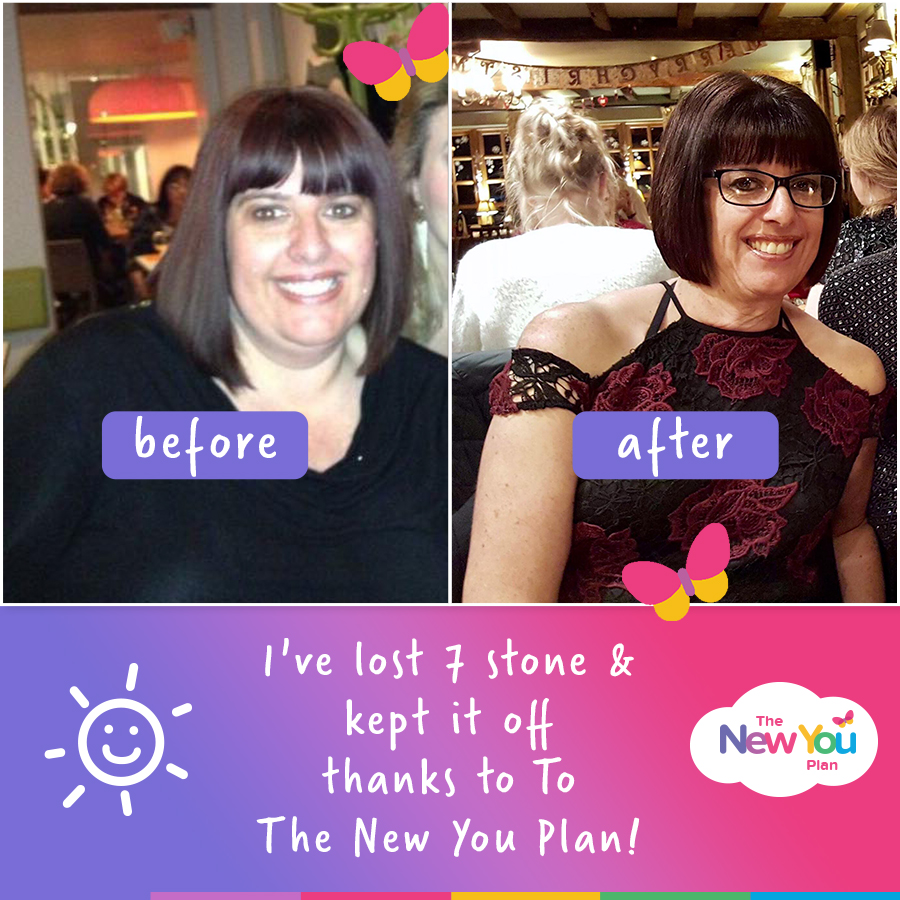 How did you discover The New You Plan?
I came across The New You Plan online so I decided to look further into it. In addition to this, I read lots of great reviews. Everyone mentioned struggling with their weight and trying all other diets with no success, so I thought that if New You worked for them, it could work for me. So I took the decision and ordered the two week bundle. I had nothing to loose but everything to gain. Initially, I ordered shakes, bars, meals and snacks to give me a good idea of what I liked. I also told friends and family that I was going on a strict diet plan to lose lots of weight. I did this to hold myself accountable. There was no going back.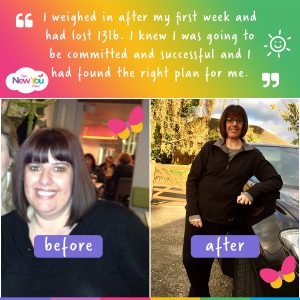 Tell us about your weight loss journey.
When I started in January I set my first goal of 3 stone. The first week was the hardest but when I weighed myself and saw that I had lost 13lb, I knew I was going to be committed and successful and that I had found the right plan for me. The support was great both from Secret Slimmers and my family and friends, which definitely encouraged me to keep going.
By month three, I had lost 3 stone, and people really started to notice. This motivated more even more. From month 4 I started working out by power walking and doing 5k walks each day before going to work.
In June I completed a 13 mile charity walk for Cancer Research and felt amazing. It was such an amazing achievement considering that only 6 months ago I did no exercise at all.
The optimal weight for my height (5ft 7) was 11st 7lb but I wanted to be more comfortable so after hitting my target, I set a new goal, which was to get to 10st 7lb. I hit this goal at the end of September and have been maintaining since.
I can't believe that I have lost 7 stone in just 8 months. This year has been a year of total transformation and I feel so proud of myself for achieving this.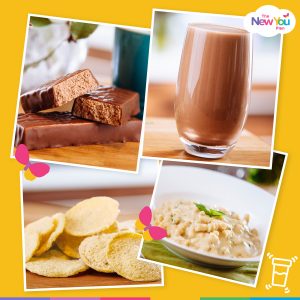 Tell us about your favourite meals and snacks
I love the fantastic range of meals and snacks. In fact, I still have New You shakes and bars as part of my new low carb lifestyle, complete with lots of exercise and 4 litres of water daily. So the ethos of the plan has definitely instilled new healthy habits that I will carry out for the rest of my life.
My favourite meals are Chocolate and Mint Chocolate Shakes, Truffle Bar, Snacks, Vegetable Chilli, Carbonara, Risotto and the Brownies.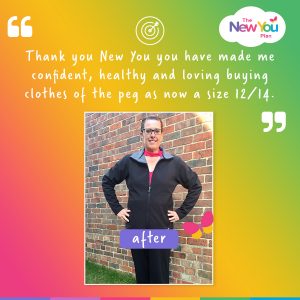 What advice would you offer anyone thinking of starting the plan in 2018?
Go for it! You have absolutely nothing to lose. My life has completely changed this year.
Thank you New You! You have made me confident and healthy and I'm loving buying clothes off the peg now as a size 12/14, which is something I only ever dreamed of before.
____________________________________________________________________________________________________
Get started on the BEST TFR Plan TODAY!

Getting started is the first step in your journey to a brand New You! To help you understand fully how our plan works, our Get Started page with designed specifically for people new to the plan.
Head over to our site where you'll find tonnes of important information including how our plan works, the science behind it, loads of top tips, information on our meals, as well as real customer testimonials.
Click here to visit our Get Started page!
*Everyone is different, and we can't guarantee how much weight you will lose. Check out our success stories to see what our customers have lost.